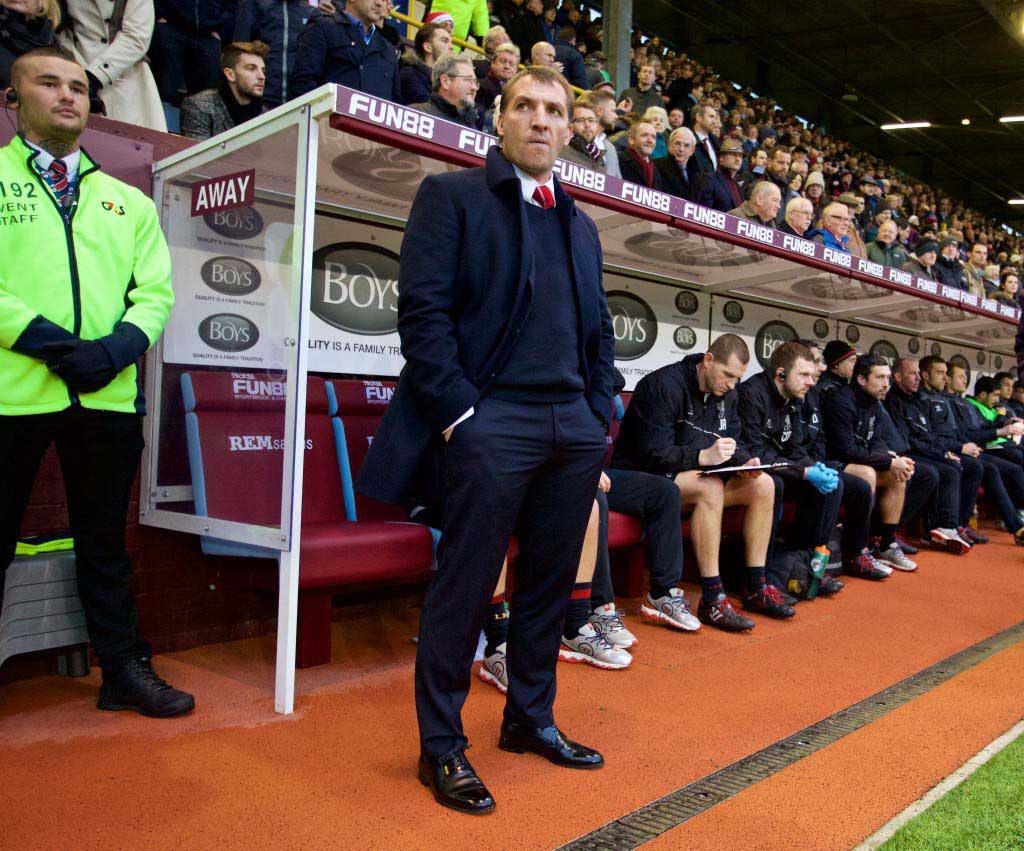 ALRIGHT then — part two of all this. Everyone's talking about Brendan Rodgers and his Liverpool future so we've asked our writers and contributors to nail their opinion on the manager to the mast. This is part two of a feature where we ask: should Rodgers have been sacked in the summer? Should he be sacked now? Can he turn it all around? Part one if you missed it is here.
NEIL ATKINSON — @knox_harrington
1. Should Liverpool have sacked Brendan Rodgers in the summer?
Immediately after Stoke, I thought so. Then, I thought not. Now? Think it depends who they could/would have got.
I think it would be more fun if they had, even if things were exactly the same in terms of results and performances. Delusion is the most important thing in football. For Liverpool it is only by being able to delude ourselves we can achieve anything we ever will and currently it is in very short supply. So if we had a new bloke who we could be delusional about then great. You never know. He could get us really close to the promised land and then break our stinking hearts all over again and suffer our wrath and prematurely age and nearly die and all of that. An adventure you can really get behind.
Had it been someone tough to be delusional about then probably not.
2. Should Brendan Rodgers be sacked now?
In a neutral context where a season is finished and a slate is wiped clean, no. Liverpool are two points behind Arsenal. Arsenal have been to Chelsea and faced Liverpool at home. Liverpool have been to Arsenal and Manchester United. Liverpool have been really poor in patches but have had a few injuries and can look to kick on now.
In the current context where the slate (understandably) isn't wiped clean then the stronger case I can make it might make things more of a laugh. Because this is no fun. That said the ground is nowhere near as mad or unpleasant as it was for the last three years of Benitez. Been here before, lads. Even the unbridled vitriol was better back then. But on the other hand, who is going to the mattresses for Rodgers? That's the problem.
So basically, Christ knows. I would just like to get much more enjoyment from my football. Can that happen? Do I need to drink more? Because I will if that's what you want.
3. Are you confident Brendan Rodgers can turn things around at Liverpool?
He's a momentum manager which makes me think he can't really, not in the sense of ever getting people off his back. He needs to get on a run of 10 or so games without defeat, get beaten and immediately get on another run before another defeat. Given the fixtures he has coming up combined with the dreadful run we are on, I don't think that quite happens for him.
If he is still Liverpool manager by Sunday, November 29 then he has an excellent chance of finishing the season as Liverpool manager. But that won't mean that people like him. It won't mean anyone will go to the mattresses for him. It will mean he is in post.
I'd be really surprised now if Liverpool start next season with Brendan Rodgers as Liverpool manager. Beyond that? Too many ifs, buts and maybes.
Writing all this has made my answers easier actually:
1. Yes. It would be better now in terms of being alive and that.
2. No. We are where we are. There's no quick fix. We can be miserable together.
3. Probably not. Winning the next two league games would help but all plots lead to death. Haven't I said that enough?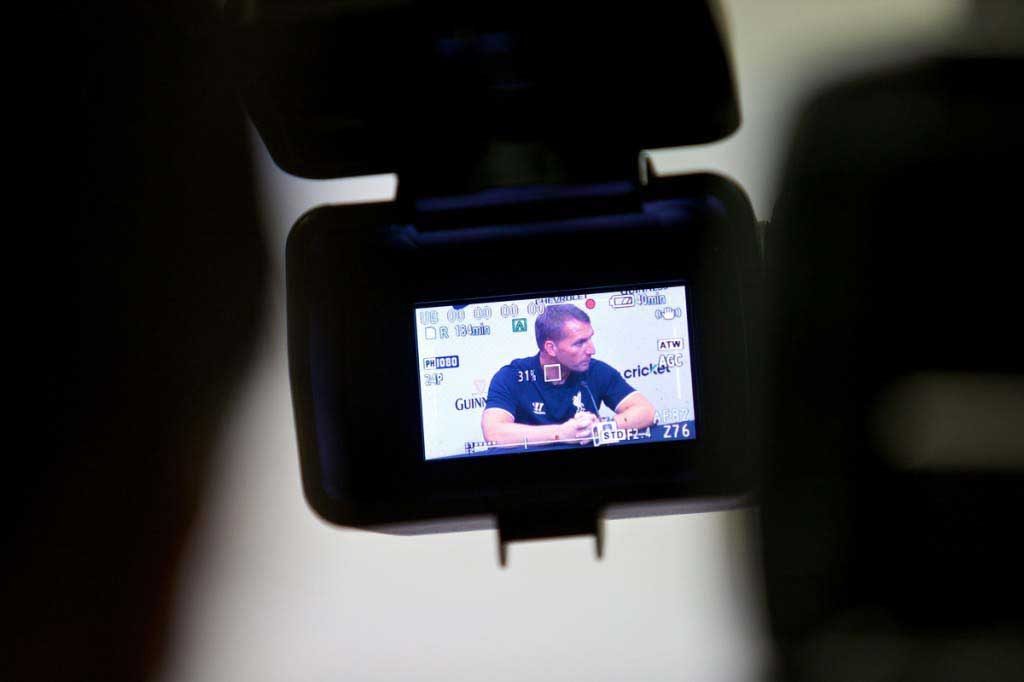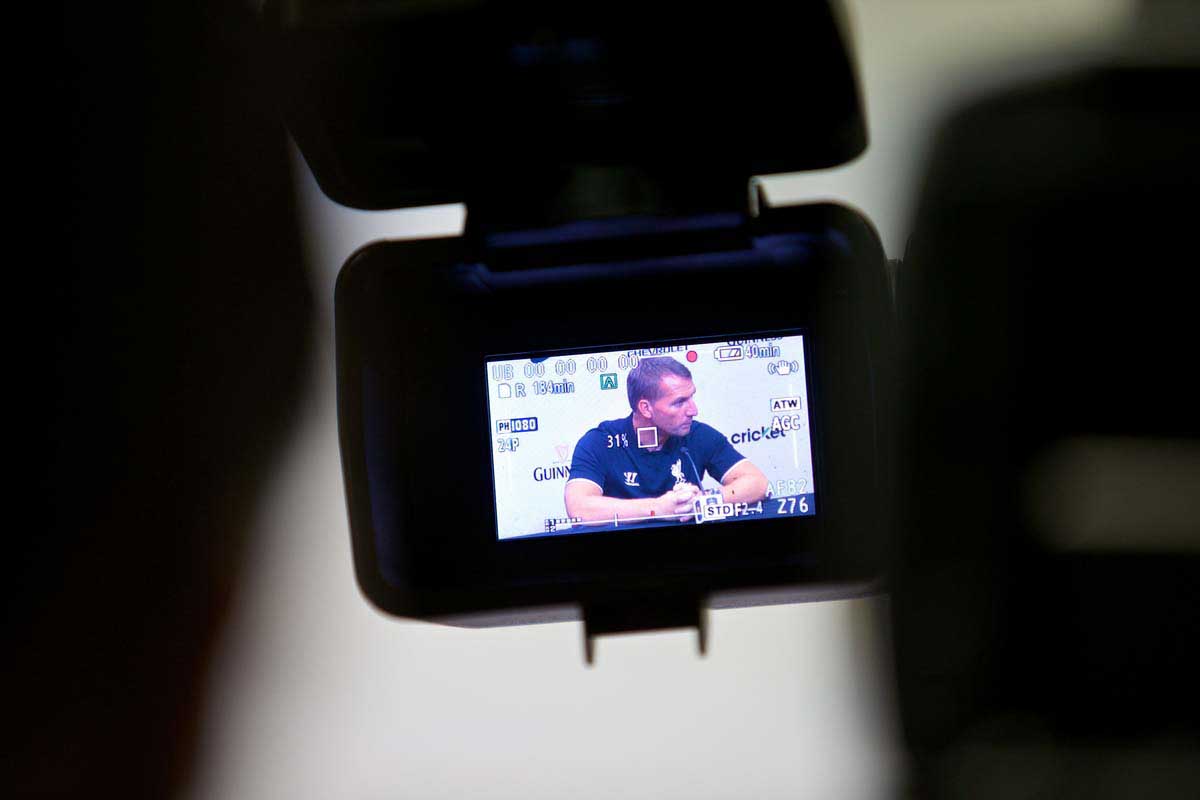 JOHN GIBBONS — @johngibbonsblog
1. Should Liverpool have sacked Brendan Rodgers in the summer?
Generally, I fell on the side of no, although I could understand the reasons why people wanted him sacked then. I think the main problem last season was an unbalanced squad. The manager had proved to me, not just in 2013-14 but in the second half of 2012-13 that he could get great things out of a good squad, so I was more interesting in spending money on good players rather than replacing a manager with another fella who may or may not be any better.
2. Should Brendan Rodgers be sacked now?
I'd be pretty angry if he went now, as it would show pretty resolutely that FSG were making it all up as they went along. I understand if people who wanted him sacked in the summer still wanted him to go, as he hasn't provided any evidence to disprove them. but FSG weren't among those people. They instead backed him with players and a new coaching staff. They need to give it longer than six league games to see if that works.
3. Are you confident Brendan Rodgers can turn things around at Liverpool?
3. Not especially any more, I think he needs to be more resolute in his thinking, and instead it looks like he is less. A change in formation so early in the season, which doesn't seem to match the transfer business in the summer, is concerning to me. But he has surprised me, often brilliantly, throughout his Liverpool career, so I wouldn't put it past him to do it again.
ADAM SMITH — @Adam_Smith_82
1. Should Liverpool have sacked Brendan Rodgers in the summer?
Yes. There are a huge number of mitigating circumstances behind Liverpool's poor performance in 2014-2015: Steven Gerrard's gradual decline and eventual departure and the way that was handled by the club; the loss of Luis Suarez to Barcelona and Daniel Sturridge to injury; the post-traumatic stress of missing out on the league; the arrival and complete ineffectiveness of Mario Balotelli.
However, when all's said and done we got knocked out of the FA Cup by Aston Villa largely because the players didn't seem to know what they were supposed to be doing; a fact not helped by the manager's constant changing of the formation and playing style. We conceded four against an Arsenal team that went on to score five goals in their next six league games, three of which were against Hull. We shipped six against Stoke. And not even the Stoke team that contains 15 Champions League winners or whatever it is that they're currently boasting.
Most importantly, though, even those who were willing to give him the benefit of the doubt — like me — wouldn't have minded had he gone. The season was a disaster and even if the mitigating circumstances were there a large part of failing to deal with them had to fall on the manager's head. I felt he deserved another season but if FSG had got rid I'd have shrugged my shoulders and thought 'oh well', not kicked up a fuss or started tweeting abuse to John W Henry.
The club had a chance to cut ties with his regime, clear house and bring in a new manager with new ideas at a time when there was a real changing of the guard with the departure of Steven Gerrard. It could have been the new dawn of Liverpool. Instead we got a halfway house of muddled thinking, with the backroom staff moved on, new players brought in but the same antipathy — or outright anger in some cases — towards the manager hanging over the club.
Instead of a new start with a manager given time and money over the summer to build his own squad and his own style of play those that dislike Rodgers were allowed to stew on their thoughts all summer and unleash a vitriol towards him the second things started to go wrong. It could have been clean and easy in the summer, now it's going to be messy and drawn out.
https://www.youtube.com/watch?v=08M7uJbuPoc
2. Should Brendan Rodgers be sacked now?
Yes — with a caveat. Once again there are mitigating circumstances that could be taken into account if you want to be generous enough to do it: new players; the injury to Henderson; the bedding in of new backroom staff.
Yet all of that feels a little bit like clutching at straws.
Sturridge returning from injury is a real boost, but we all know he can't be relied upon to build a team around because of his injury record, so why does it feel like the manager's been treading water up until now, stalling until the wriggly arm dance gets an airing again?
Four goals in six games just isn't good enough, especially considering the manager brought in Ings, Benteke, Firmino and Origi during the summer. There's four attackers without even thinking about Sturridge, yet he's only played Benteke regularly and when he finally relented to using a second striker against United he played him out wide.
Firmino needs to be given a bit longer to settle in, as does Origi, but his lack of willingness to use Ings has been disappointing. The less said about his prolonged insistence on using Dejan Lovren the better.
Rodgers isn't a fraud. He isn't a bad person or a disgrace. He's a bloke trying to do a job and maybe that job is a little bit beyond him, but he still wants the very best for Liverpool Football Club.
He also isn't anything like Roy Hodgson, so let's knock those comparisons on the head. Hodgson seemed to have a hatred of the club and the fans, completely misunderstanding what we were all about. He was extraordinarily deferential to Alex Ferguson when we played United; he called Jose Mourinho a 'great man'; he blamed the supporters for the state of things on the pitch and didn't get to grips with the sort of football Liverpool fans want to see. If things 'click' for a Roy Hodgson team then it wins 1-0.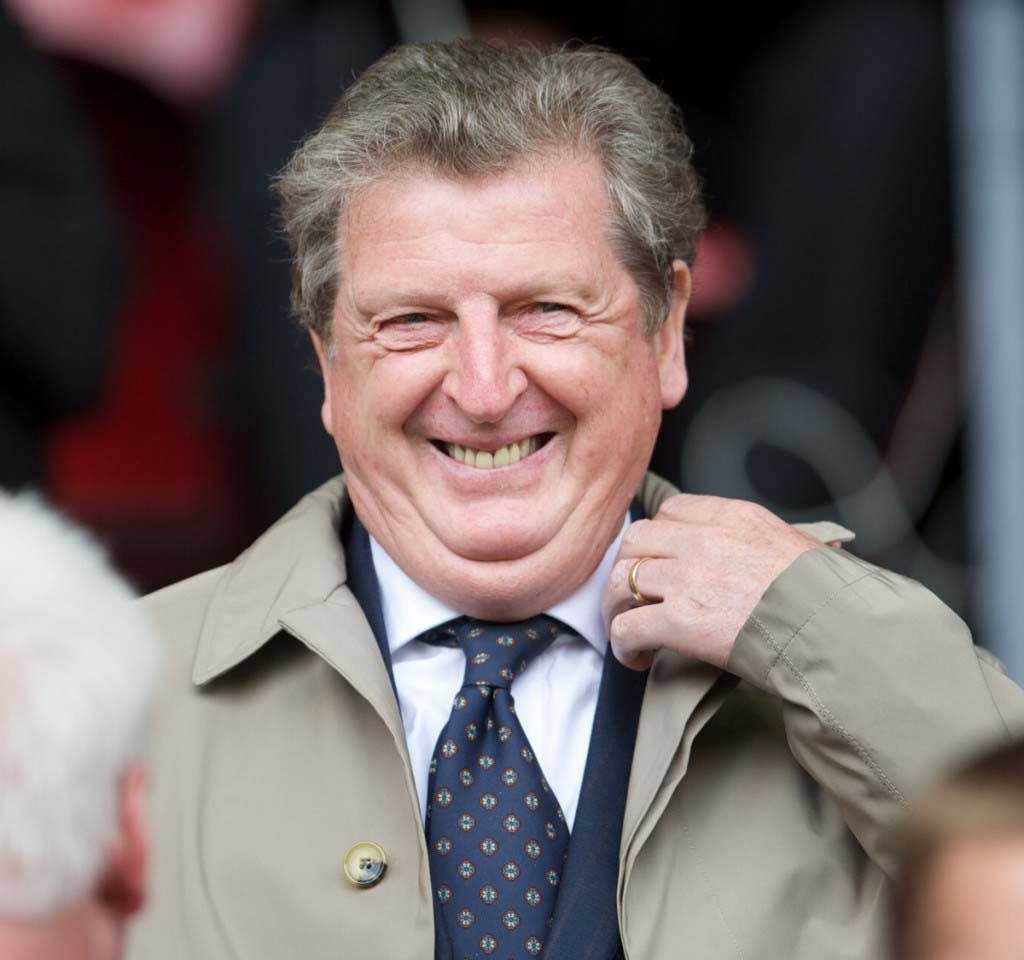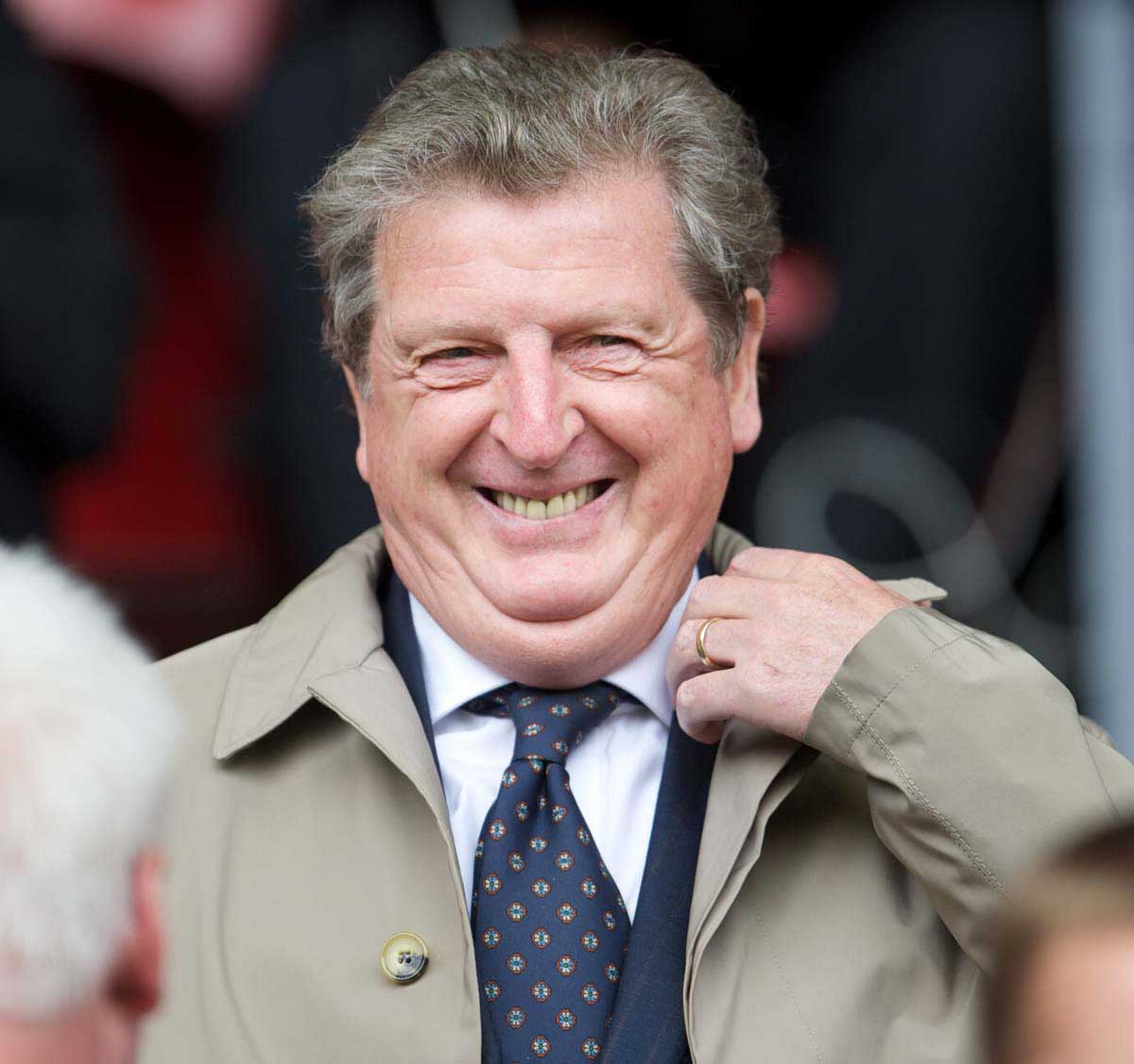 Brendan Rodgers has made every effort to understand the club and what we're all about. He has, from what I've been able to tell, been extremely respectful and understanding of organisations like the HJC and HFSG. He wasn't in anyway deferential towards Mourinho when we played them in the title run and they 'parked two buses', despite his relationship with him.
If things click for a Brendan Rodgers team we get the sort of football we saw in 2013-2014. Things aren't working out for him and we're not getting the results we want, but he's still light years away from the current England manager.
My caveat to Rodger going is that I want to know who's coming in to replace him. I said on the TAW show on Monday that if it isn't Klopp I'm not sure what the point is. Is Ancelotti really a good fit for us? He's a great manager, but is he a Liverpool manager? If neither of them are interested you end up with who? Frank De Boer? Nigel Pearson's 20-1. Redknapp's in there. Garry Monk's on the list. Are any of them better than Rodgers, for all of his faults?
I think Brendan Rodgers is an inherently good man who is just trying to do his best for Liverpool Football Club and who has lost his way. I just think he's had his time and FSG need to pull the trigger and put him out of his misery. Bring a new man in while there's still time to rescue the season.
3. Are you confident Brendan Rodgers can turn things around at Liverpool?
In a sense, yes. I think if Sturridge can stay fit and we can get one good performance where everything clicks the team could explode. There were occasional hints at the potential during the Norwich game, but there were also signs of the never-ending vulnerabilities.
What I think he can't do is win over the fans that he's lost. The sort of people that are actually hoping Liverpool lose in case it takes him one step closer to the sack. If we go on a run and win, say, eight games out of nine there will be dogs' abuse for the one that we lose and no credit for the ones that we win. It will be because Sturridge is back, or the referee gave everything our way, or Sakho played well.
Rodgers is a capable manager. He's shown that at numerous times during his Liverpool career when we've gone on runs because he's figured out how to get the best out of the team. So I'm confident that, if given the chance, he could do that again this season. I just don't think he knows what he wants from the team any more and I think the volume of hatred towards him means that we'd have to go the rest of the season unbeaten in order for him to have any chance of people getting off his back. Even then they'd say it was all Gary McAllister. So what's the point?
IAN MALONEY — @lovefollowconqr
1. Should Liverpool have sacked Brendan Rodgers in the summer?
1. No. Not a fan of sacking managers. We had a fantastic season when we nearly won the league, the following season we lost Luis Suarez and for a large part Daniel Sturridge also. Take their 49 goals out the side and we're nowhere near winning the league. We should have bought better but didn't and I don't believe this is completely down to the manager.
2. Should Brendan Rodgers be sacked now?
Difficult. At the start of the season I had it in my head, as I'm sure many others did, that decisions would be made at Christmas. The worry is averaging just over a point a game over the last 15 games. The next two weeks are massive for Rodgers — he needs wins, goals and a settled formation. If those things don't happen I'd imagine the owners will sack him. Would it be deserved? With a sad heart I'd have to say yes, as I don't see how Rodgers would come back from it.
3. Are you confident Brendan Rodgers can turn things around at Liverpool?
Given performances this season, the lack of goals and the lack of a set formation, I think Rodgers has lost his way. I think he's now knee-jerking to get game by game results, which is never a great place to be. Again, with a sad heart I'd have to say no.
[rpfc_recent_posts_from_category meta="true"]
Pics: David Rawcliffe-Propaganda-Photo
Like The Anfield Wrap on Facebook