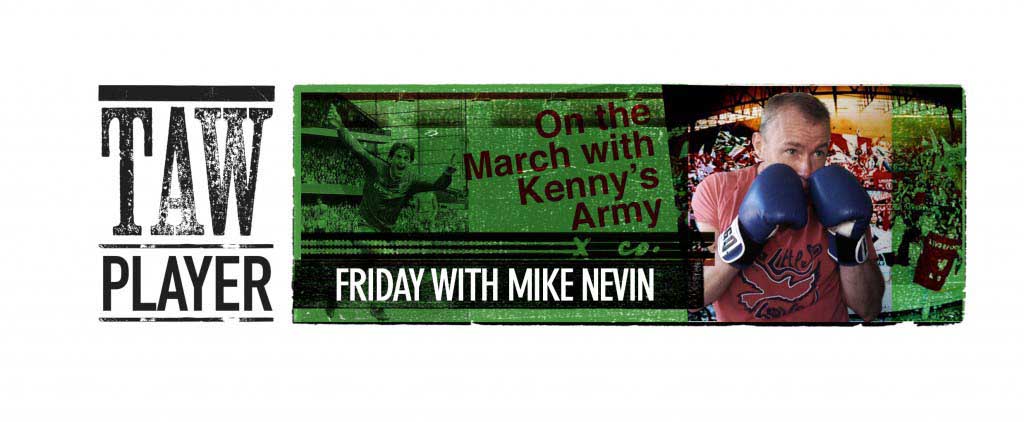 IT seems the opening two matches of Liverpool's campaign — a pair of dogged, 1-0 victories — have Reds in one of two camps. For every supporter that is lauding wins over Stoke City and Bournemouth, there is another moaning about the substance of six points so far outweighing any semblance of style. Not many are sitting on the fence, but maybe that's a symptom of canvassing Twitter alone for fan opinion.
Those of the optimistic persuasion point to a brace of clean sheets and the fact Liverpool have conceded the fewest chances of any side in the league so far. Others bemoan a lack of fluency going forward compounded by some edgy moments in our own box.
Anfield, even this early into a new season, is a place that lives on its nerves and at times remains perplexingly dim. How else do you explain a crowd urging Simon Mignolet to cede possession and boot the ball upfield when 89 minutes show on the clock? How else can you rationalise seasoned watchers of football uttering a collective groan when Liverpool work a corner backwards — a rehearsed move that resulted in a winning goal?
As ever the critics shout loudest; perhaps best summed up by one forum poster this week who claimed the Reds should have obtained "a minimum of six points" from the first two matches. Maybe they were expecting seven, even eight? And therein lies the rub — for some fans, the legacy of last season and an undercurrent of, at best, mistrust and, at worst, bile towards the manager will long dictate the mood as the season gathers pace.
Arsenal on Monday night — a difficult fixture at the best of times — looms with far too many observers sharpening knives when perhaps we should be focusing on the positives.
Let's deal with the negatives first though because, on balance, it's hardly been "poetry in motion" thus far. Mignolet has yet to make a serious save during the opening 180 minutes of hostilities but some of last season's defensive frailties clearly remain. The goalkeeper has reverted occasionally to flapping at crosses, his mid-winter metamorphosis characterised by more decisive sorties from his line and confident catching apparently left behind. Maybe another honest chat with his other half is required?
Dejan Lovren, though looking periodically more assured, still makes mad decisions and on Monday could easily have conceded an early penalty on the left of the box with a lunge on the wrong foot. Though he was fouled for Bournemouth's correctly disallowed goal, his judgement of the flight of the ball was again in question and the Croat is still to fully convince in terms of rediscovered aerial presence.
Though Stoke and Bournemouth failed to fashion the type of opportunity that registers with the Opta statisticians, only the calmest of Liverpudlians will have endured both fixtures without the occasional heart murmur. For me, the biggest worry so far came after Jordan Henderson's substitution on Monday evening.
The soft centre which has symbolised the Reds' most obvious defensive weakness over the past two seasons suddenly resurfaced when The Cherries' patient, though largely ineffective probing around and down the sides was upscaled into more direct running through Liverpool's middle. Emre Can in the deeper central role doesn't convince with his positional sense in doubt and looking slow on the turn. In terms of locking down a midfield he makes a battle-scarred Lucas Leiva look like the man with the keys to Walton jail.
That Lucas is apparently out of favour, not even deemed worthy of a seat on the bench, gives Rodgers's opponents plenty of ammunition, especially with Henderson very doubtful for the trip to The Emirates. Should Arsenal's incisive play through central areas, prompted by a midfield cast featuring at least three of Cazorla, Ramsey, Ozil and Arteta, expose a soft Liverpool underbelly then questions will rightly be asked.
https://www.youtube.com/watch?v=2Ka9P5CkkOA
The manager is nonetheless entitled to make and justify his selections and it appears he prefers the notion of developing Can into the shield at the base of his midfield. With each passing day Rodgers seems to be saying that Lucas — who looked off the pace at Swindon in pre-season — is (metaphorically) past his sell-by date.
A similar selection "fall-out" in the wake of the close season has enveloped Mamadou Sakho. In Sakho's case however, with Kolo Toure preferred as back-up, it seems more personal; as though the defender's dissent at not being picked is reason enough for his total exclusion from the squad so far. The waters on this have been further muddied by talk today of Sakho being offered a new contract. Is this the club trying to flush out Sakho's intentions? Is this the owners protecting the value of their asset? Confusion reigns here because a new deal is at odds with the narrative around the player and manager's relationship since July.
Returning to Lucas — now reportedly pondering a loan move to Besiktas — there remains a sense that Liverpool are a bit light for cover in the middle of the park. Maybe Rodgers is considering a direct replacement and there could, after all, be something in the persistent links with Real Madrid's Asier Illarramendi. Either way, it's likely this time the Melwood lights won't be off until midnight on the evening the transfer window "slams shut".
Regardless of further additions, if Lucas is on his way out, Henderson's importance to the defensive balance of the team, should he and James Milner be the preferred axis in midfield, cannot be understated. The skipper isn't the pressing, effervescent force of 2013-14 but his running and covering were sorely missed when he succumbed to a sore foot that had required an injection pre-match. Much of Henderson's best work; his occupation of space, plugging of gaps and timely interceptions go largely unnoticed but his worth is all too apparent when he's not there. If he does miss games it is incumbent on the manager to provide the right insurance, particularly away from home or when the Reds are attempting to close out a game.
If Liverpool do look less exposed defensively so far, while critics will cite the quality of opposition, the young full-backs Joe Gomez and Nathaniel Clyne have to take credit. Both made assured home debuts. Gomez cast off early nerves to give a steady performance that belied his tender 18 years and Clyne gave the impression of a player who goes about his defensive work with a minimum of fuss while being able to offer thrust down the right-hand side. Full backs that can actually defend are a luxury we haven't seen at Anfield for a few years.
Any negatives in an attacking sense are much less of a concern. It's fair to say we haven't created much in terms of clear-cut chances and yet there is a sense that things are just waiting to click. In the middle phase of Monday's game there was enough vibrancy to suggest that as a force going forward Liverpool have only just scratched the surface. As always, Coutinho, albeit still striving for full match sharpness, was a constant menace; the ubiquitous recipient of balls coming through midfield, invention his stock in trade. Keeping the little Brazilian genius fit and firing is crucial to the whole campaign.
Coutinho also showed signs of linking well with Christian Benteke. Although still relatively isolated and ploughing more of a lone attacking furrow than we would have liked, it was a quietly impressive Anfield bow from the Belgian. He did much to dispel a fear that deploying a traditional target man has to result in a lack of fluidity. For all that his goal — a poacher's finish at the far post — and a late chance that he struck against the bar were the most obvious examples of his critical movement in the box, it was his collection of the ball on the half turn on the edge of the Kop penalty area and a shot just over that excited most. On another day that ripples the net and we begin to dream.
On a couple of occasions Benteke dropped deep in trademark fashion and not only brought others into the game but also spread the play with an impressive range of pass; something which Rodgers will use to instruct his full backs to join in higher up the pitch when Liverpool counter. Once the Reds get more players ahead of the ball and extra men either side of and closer to Benteke the options are endless. Only when confidence returns, after points accrued and ugly battles won give way to greater expression will performances to hang your hat on become the norm. Until then, patience has to be the supporters' primary virtue.
Once Roberto Firmino inevitably comes into the starting line up — and Adam Lallana's continuing travails suggest he will when fitness permits — to supplement the established supply line offered by Coutinho, Benteke could become a real handful. However, the most exciting facet of the display given by our new number nine is the potential offered in enterprise with a recovering Daniel Sturridge. Sturridge is soon to arrive back at Melwood to finalise his rehabilitation with an earmarked September return to the fold. We can only hope he comes back soon and stays fit but get the prayer mats out anyway. Light a candle to his enduring fitness, wash your face each morning with a magic sponge, Google your local witch doctor.
Last season's false dawn — the 3-0 win at Spurs this time last year — featured a diamond in midfield with Sturridge partnering Mario Balotelli to good effect up front. That the gloom set in so soon was down to Sturridge's subsequent exit from the stage and Mario's inability to provide anything beyond the very ordinary alongside anyone else. The glow of that warm August afternoon was centred around the idea that Brendan — when his stock was still as high as the Main Stand truss — had an attacking plan to mitigate the departure of Luis Suarez. That plan was never hatched and Liverpool's season was dead before autumn was out and winter set in.
Now though, or at least in the coming weeks, we may see that plan reprised. Sturridge and Benteke are different forwards in the extreme; Benteke the bludgeon and Sturridge the rapier. But they could form a devastating partnership. If there is a similarity, it is that they both like to come deep — offering the opportunity for one to stay, one to go and feed off each other. If they're both in the box, occupying centre backs left, right and through the middle, Firmino and Coutinho will revel in the space behind. As it stands there is just the merest whiff that things are beginning to click and just two games into the season that is entirely understandable.
Before we see such riches and while the front six interchange and acclimatise to each others' style, we should settle for, nay, be bloody ecstatic over 1-0 wins and a 100 per cent record.
At Arsenal on Monday, a solid compact shape to nullify the Gunners' intelligent passing and occupation of space between the lines will be essential. After their opening day defeat to West Ham, the natives will become restless if Liverpool can stifle and suppress. Then, if the architects of the opening two wins can come to the fore later on, perhaps we can rejoice in an under-fire Rodgers providing his insistent detractors with the required "minimum of nine points" from three games.
[rpfc_recent_posts_from_category meta="true"]
Pics: David Rawcliffe-Propaganda Photo
Like The Anfield Wrap on Facebook