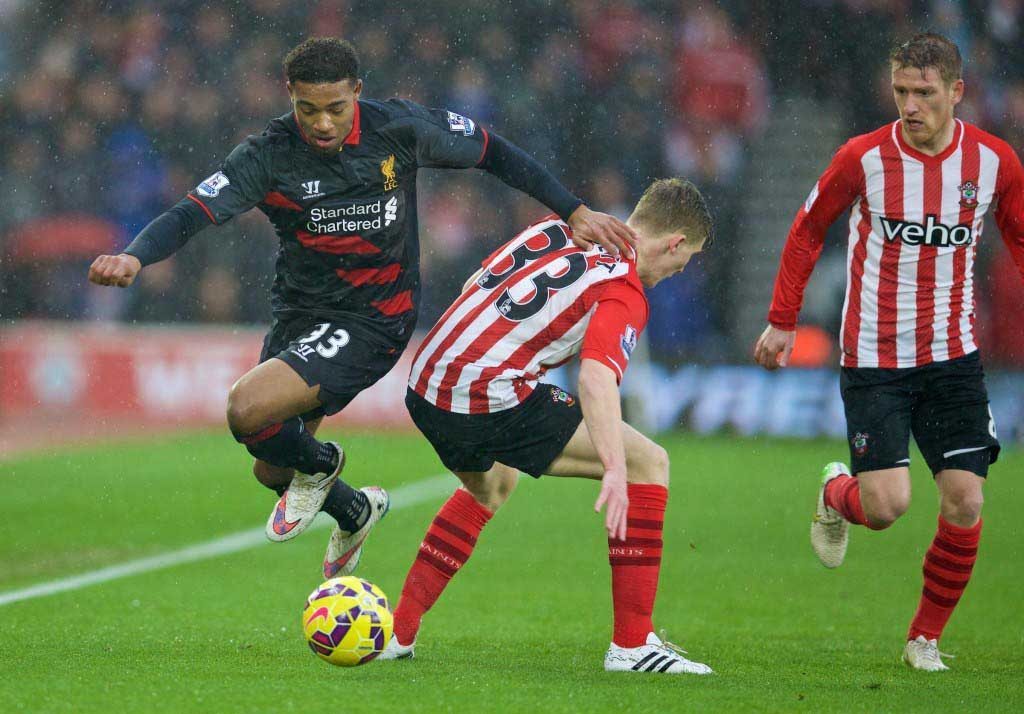 LUCKY packets. Remember them? Bags of sugary pleasure, pumped full of treats with the added attraction of a surprise. The mystery gift you got made them unmissable; the excitement of the unknown was addictive. As an inquisitive child, I'd tear through at least one a week after speculating for ages on what the 'prize' could possibly be. It kept me guessing, it kept me interested and it kept me entertained. The bags are still around now, often in different guises with different names.
Jordon Ibe is Liverpool's lucky packet. A player pumped full of treats. Tuck in and you'll find fast feet, skill and swagger, power and panache. Dig deeper and there's a turbocharged engine, sift through the endless ability and you'll touch explosiveness. If your hand wriggles around some more it'll encounter persistence. Everything's in the Ibe bag. All sorts.
But wait, there's more. There's the surprise. The mystery. The unknown.
You don't quite know what the wonder will be, but you imagine it's going to be utterly wondrous. And that's the best bit about Jordon Ibe – it isn't what he is that is so alluring, but what he could still be that's the drug. We had a hit of it against Malaysia XI; his goal made eyes twinkle while vocabularies took a walk.
Please sir, I want some more.
The 19-year-old has us clinging on, desperate for the next dose. Because, well, we all know there's more. Another run at the defender. Another cut inside. Another change of direction. Another oof.
WWJD. What will Jordon do?
https://www.youtube.com/watch?v=VwZhWXZnvpA
There are the guarantees. He's going to be the chewing gum under a defender's boot. They can scrub their soles on the grass, but they won't be able to scrape Ibe off. He will be at them, constantly. He knows he is selected to make the opponent come unstuck, and he sticks to his job.
Ibe is ATTACK, ATTACK, ATTACK. And he'll defend. Put him at right wing-back and you won't have people moaning that he's being played out of position, because he'll play the shit out of that position. It's what he does. He'll deliver good service and he'll stand out. He always stands out.
Ibe treats every game like 'this is it.' As though he has Eminem ringing in his ear, reminding him 'you only get one shot, do not miss your chance to blow, this opportunity comes once in a lifetime, yo.' He loses himself in the moment.
There are young players who shrink on the pitch, and some you find are more Milli Vanilli than Michael Jackson. Ibe always appears right at home on it, as comfortable standing up to seasoned markers as he is on his couch with a PlayStation control in hand.
It's easy to forget he is only 19 when you witness his ease and fearlessness; components which meant he was constantly selected for higher age groups growing up, as opponents in his year couldn't provide him with proper competition. At 13, he was already featuring for the Under-16s. By 15, he was getting games with U18s. His mental toughness too, was advanced. Wycombe had him doing multiple sessions with a psychologist in order to bridge the gap between being a normal kid and one that'll be a millionaire asked to sign autographs. He is ahead. He's been ahead.
Still, we have to allow him to be young, allow him to be a little foolish, and allow him to be far from the finished article, even though he already reads so well.
Ibe is wonderfully intoxicating, but needs to better marry his individual brilliance with collective function. Goals have to become the full stop of his game, not remain the question mark.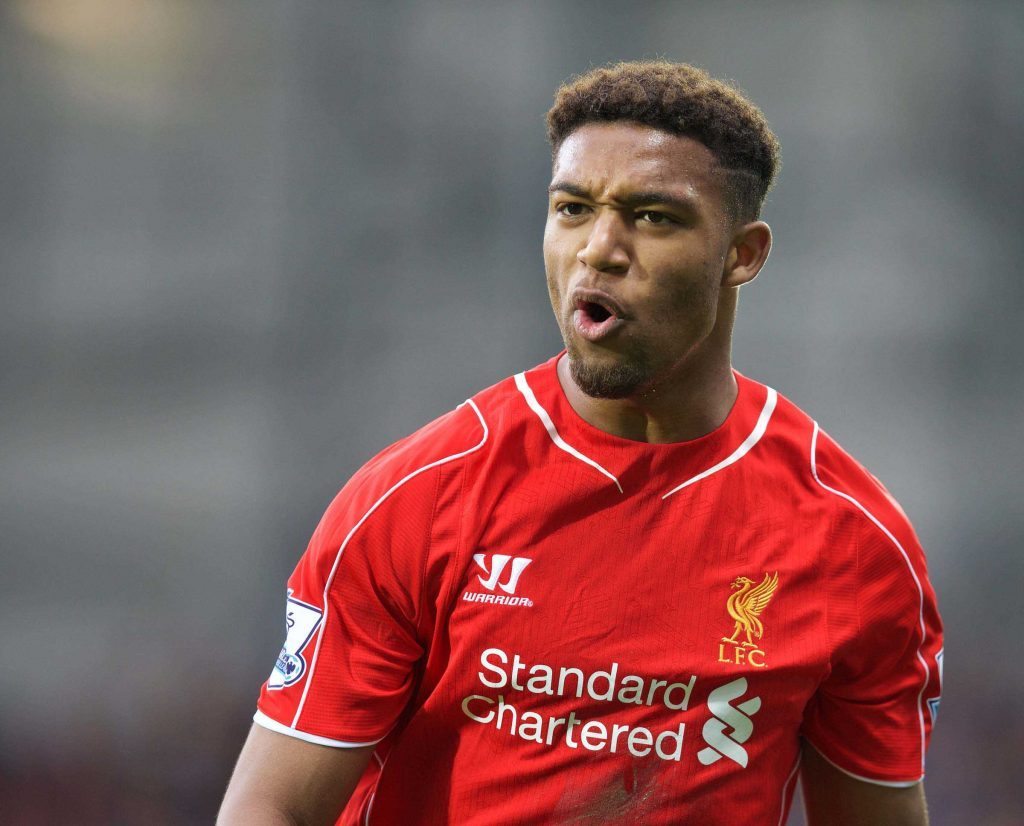 He knows this though. It is why he cut short his summer holiday to have extra training sessions at the Academy, where Alex Inglethorpe arranged for Kenny Dalglish to assist the starlet with his finishing. The idea of returning to Liverpool early and getting some additional work in was driven by Ibe.
There is a flipboard in Brendan Rodgers' office at Melwood, with a message reminding players that the responsibility to advance is theirs – if you want excellence, you have to be committed to it. Excuses are easy, achievement is not.
The evidence? Football is littered with incredibly talented individuals – past and present, who choose to blame others for their unfulfilled promise. Jordon is not looking to join that club. So he puts in his shifts and clocks up extra hours, he listens and learns, he pushes himself past his natural ability in pursuit of greater possibilities.
Ibe doesn't think he's made it. "I don't take my position for granted and I certainly don't consider myself an established first-team player just because I've signed a new contract," he told LFC magazine. "I know I need to improve on every aspect of my game." 
Competition for attacking places will be stern this season, especially out wide, but Rodgers has already stated the winger will "feature heavily." The manager has spoken more than once about ensuring Ibe has the environment to develop into the most formidable version of himself, which is a nod to the new coaching direction at the club. Pepijn Lijnders, in particular, will be dedicated to helping Ibe transform from a player with monstrous potential into full-on beast mode.
Ibe will get there because he wants to, and is willing to do whatever it takes. Plus more.
We need to be patient with him though. We need to remember that he is still just a kid. Don't rush him, relish him.
What's next for Jordon Ibe? Rustle through the lucky packet to find the surprise…