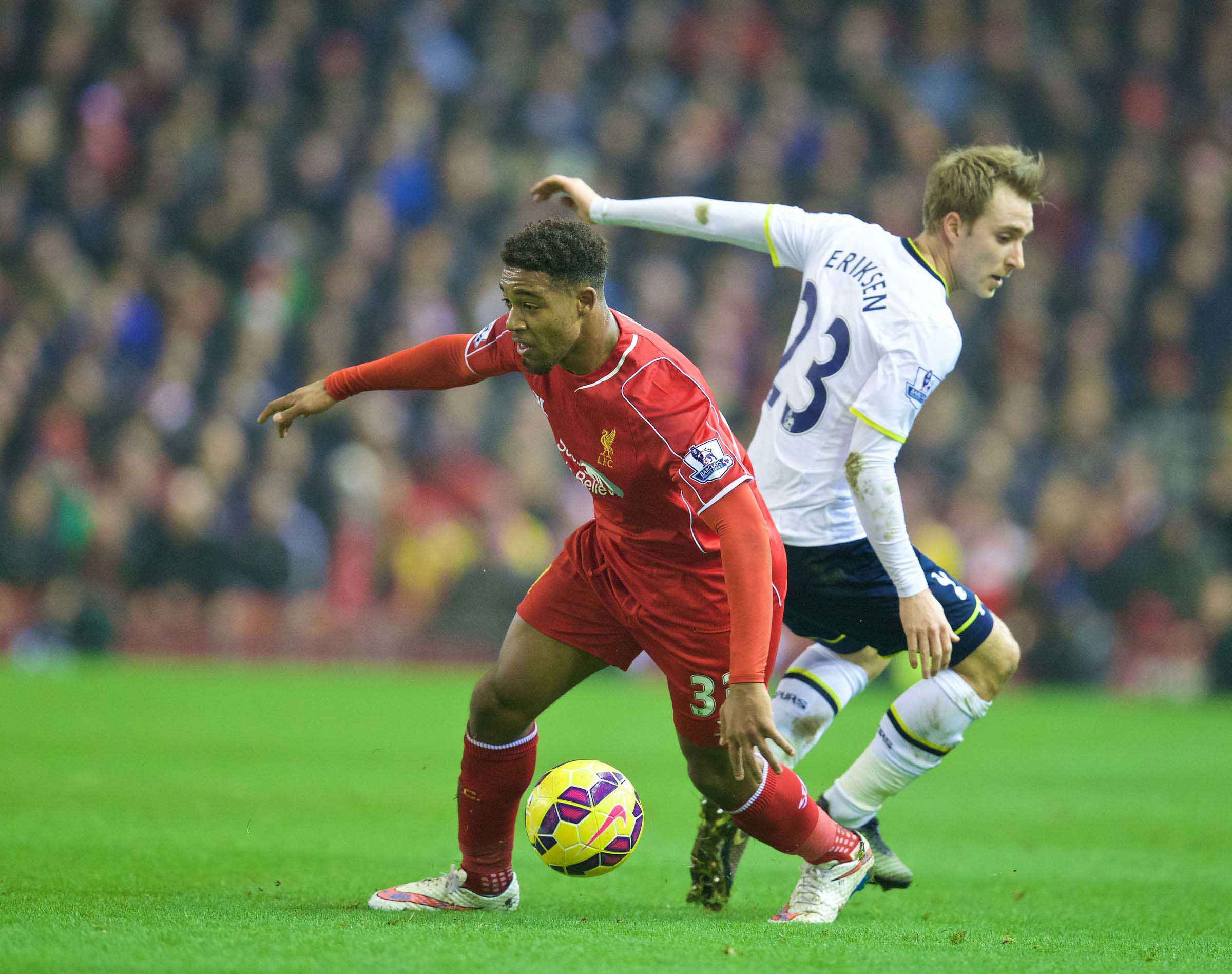 EIGHT Liverpool players that started in the 3-2 win over Spurs were aged 25 and under. Five of them were under 22. Remarkable numbers in a sport where trust is traditionally placed in experience for high-pressure games such as the one Anfield witnessed on Tuesday night.
Philippe Coutinho, Alberto Moreno – 22. Emre Can – 21. Lazar Markovic – 20. Jordon Ibe – 19.
Raheem Sterling, 20, who has played the second most minutes of any other outfield Liverpool player this season behind the 24 year-old Jordan Henderson and wasn't even on the field this time.
Just remarkable that such a young core of players — all of whom contributed significantly to the win — refused to yield against the most vibrant Spurs side to come to Anfield since the departure of Gareth Bale. They refused to give up. That winning goal, poked in by Mario Balotelli, who is still only 24 himself.
Last season Brendan Rodgers received untold credit for coaching a core set of players into being better than the sum of their parts. He improved individual elements and made the team stronger as a result. It was put down to hard work on the training pitch, for which there was ample opportunity last season with Liverpool barely ever playing more than twice in a seven=day period.
The early season struggles were put down in some quarters to the lack of that crucial commodity to make this recipe flourish; time. And yet, the fixture list has continued to be cruel on Liverpool. Saturday's FA Cup fifth round tie at Crystal Palace will be their 18th fixture in 66 days — a game every 3.7 days — the most of any other side in Europe over this period.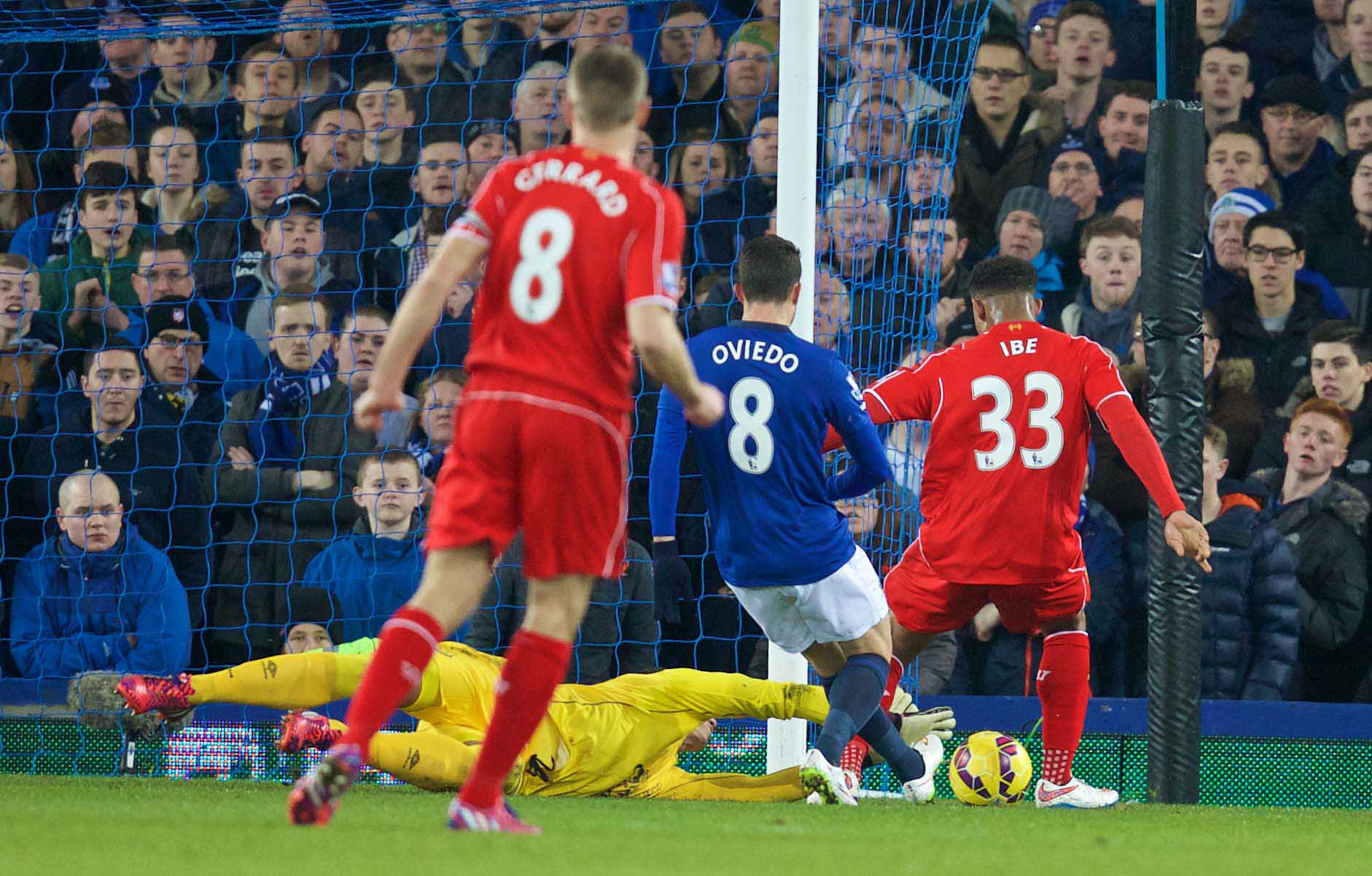 Rodgers has never had less time in his Liverpool career to coach a team on the training pitch, and yet he has overseen a period in which the Reds have played 15 games across all competitions, winning nine, drawing five and losing just once — against this season's sure runaway Premier League champions. After extra time.
This has been achieved via a different means from last season's fabled run-in which brought 11 straight wins. Success then was down to a nucleus of players that had been at the club for at least a year or more — Mamadou Sakho and Simon Mignolet the two exceptions — players that Rodgers implicitly trusted with taking his instructions onto the pitch.
The upturn in form has come with Rodgers backing himself, backing his summer signings and placing trust in those he could not during the autumn. Three of the five under-22 players on Tuesday night were summer signings, and one of them has only been involved in the day-to-day first-team set up for barely a month. It is a very different strategy to what was in place last season, let alone in the autumn.
And it is the recently recalled Jordon Ibe who has been the embodiment of this fresh approach. The way he has seamlessly slotted into the first-team setup, his direct approach, his buzzy nature off the ball and the zip with which he carries the ball forwards — he possesses all the traits that Rodgers looks for in a footballer and he has saved his manager a fortune.
The clamour for Liverpool to invest in new signings in January was overwhelming — Xherdan Shaqiri, Yehven Konoplyanka and Saido Berahino were all linked, would have cost tens of millions of pounds and offered no guarantee of an immediate impact on a team that needed a short-term boost.
There was a needless overreaction to Ibe's recall from Derby, with many arguing that the move would stunt his encouraging development under Steve McClaren at Derby. In reality it has done anything but, and it makes perfect sense that a youngster identified with a long-term vision in mind, nurtured by a youth set-up that always has the end-goal of the first-team in mind, should make that instant impact that supporters crave from new signings.
Ibe is a victory for the much-maligned loan system, a system which more and more resembles a lottery of success, and for the youth recruitment and coaching at Liverpool. The 19 year-old, plucked from Wycombe Wanderers in 2011 at the age of 16, and amid strong competition from Manchester City, by Frank McParland, is yet another example of a young player brought in with attributes that can slot straight into the first-team. Jerome Sinclair and Sheyi Ojo have similar profiles to Ibe and also like to play with that pace and intensity; it is clear to see how they will slot into the first team in due course.
The difference between the Ibe that left for Derby in the summer and the one that arrived back at Melwood in January was exponential. McClaren was the perfect coach for him — Rodgers and the club deserve credit for picking the right setup for Ibe's game to blossom — and he recently said: "When he first came, we gave Jordon one ball and the team the other. Now, he has learnt how to be a team player and that he needs an end product to his game."
That end product will always need working on, but the signs have been positive. His ability to hit the byline and cut the ball back created a number of Liverpool's best opportunities against Spurs, and resulted in Daniel Sturridge back heeling the ball against the post in the first half. His perfectly weighted through-ball for Adam Lallana in the build up to Balotelli's winner shows the improvement in his decision-making that McClaren alluded to.
How his qualities fit the template of this side are evident by the fact he has completed 11 successful take ons in only 200 minutes of Premier League action, and had five shots on goal despite playing at right-wing back for the majority of that time. That eagerness to bring the ball forward from the back has been a feature of the 3-4-3 under Rodgers, a characteristic that has seen Lazar Markovic and Emre Can thrive in particular.
Should it really be any surprise that it is these younger summer signings — Markovic, Can and Moreno — who are currently excelling, while those expected to make an immediate impact — Dejan Lovren, Lallana and Balotelli — have struggled? The way Liverpool play demands so much in terms of pace, movement and pressing that it's a difficult skill to immediately master, and the younger you are, the less ingrained your previously coached instructions are, then the easier it is to adapt to it.
Rodgers has always looked to give youth its chance at Anfield and he threw the gauntlet down to a 19 year-old in two of the biggest games of the Reds' season — a Merseyside Derby and a punch-for-punch top four clash. His faith has been emphatically rewarded by Ibe, who represents not only a victory for the loan system but for Liverpool's youth recruitment and for coaching that prioritises the future of the first-team.
[rpfc_recent_posts_from_category meta="true"]
Pics: David Rawcliffe-Propaganda
Like The Anfield Wrap on Facebook