LIVERPOOL FC, please buy some belief.
Sensible. That's what Liverpool's transfer business has been termed thus far. Sensible.
Let me get this out the way: I'm a James Milner disciple and thoroughly looking forward to following his 'whatever it takes' ethos. He is intelligent in and out of position, a winner, a worker and a game changer. You may snigger at that last description, but it's accurate. He can be as boring as he likes because he's a tick-all-of-the-boxes boss.
I'd do cartwheels if Danny Ings and Divock Origi hit the heights they both have the potential to. I hope they're not undone by being relied upon too heavily, because the expectation and scrutiny will be unlike anything they've encountered so far.
I'll be honest, I would have preferred more goalkeeping competition and greater distribution skills than Adam Bogdan represents, but he's a decent deputy. Deals done early, little to no fuss or fight, the absence of 'HOW MUCH?' anger over fees and small nip-tucks to the squad.
Sensible.
As I understand it, and unless there is some seismic shift, there will be minimal further business. A certified goal-getter is the priority (again) and the recruitment of a right-back is on the agenda.
So then 'sensible'… What that word should entail for Liverpool — a club whose owners have continuously stated has designs on Premier League glory but are in danger of dropping further away — is business that recreates the buzz the players had during their song and dance in Dubai. A celebration. That's sensible. It should be transfer business that uncreases Steven Gerrard's frown lines, turns Raheem Sterling's head, inspires Phil Coutinho, reinvigorates Brendan Rodgers and surprises and enlivens us all.
Truly sensible business sends a message to everyone that playtime is over and it's win, win, win, no matter what. A transfer is never a guarantee, no matter the status of the star or the millions involved, but it can make a statement, change the mood, set the pace…
Rewind with me.
The Puma store in Carnaby Square is circled by a swarm of supporters outside, and press folk swimming in champagne within its walls. It is July 10, 2o14 and Arsenal are unveiling their 'Future, Forever, Victorious' trilogy of kits. Mikel Arteta, Santi Cazorla and Mathieu Flamini are on the roster to swoon about their new shirts, but are surprised with a much sweeter prospect to salivate over. A club official takes to the stage to announce that Alexis Sanchez is now an Arsenal player, and the trio — all seated — get off their chairs, high-five and fist pump. The reaction was a duplication of the supporters pressed up against the windows outside. Triumph was thick in the air.
The Gunners had made a statement in capital letters, with the font bolded: we're not messing here — Mesut Ozil the summer before, the Chile superstar now. Next? Well, that's anyone's guess, but whoever they target will look at those two purchases and put them atop the 'Pros' section on their why-should-I-make-this-move? list. Seems like Petr Cech is doing just that right now.
Anyway, a return to the throwback: I'm stood to the left of the stage as Arsenal just casually dust the dirt off their shoulder, and the whole place is painted with swatches of swagger. Cazorla's teeth are on full show, serving his 'Ronaldinho' nickname earned at Villarreal well. Arteta is locked in an 'I told you so' tussle with Flamini and all of it may as well be a scene in Dirty Dancing, because they're having the time of their lives.
Today, like most days, I revisit this vignette. I do it so often, it feels like the night is on repeat. I get stuck on the laugh lines; the way the Arsenal players, supporters and club officials were one. And the same. If there was any shred of doubt over how much of an impact an exciting, significant signing can make, it was tombstoned on 10 July last year. RIP.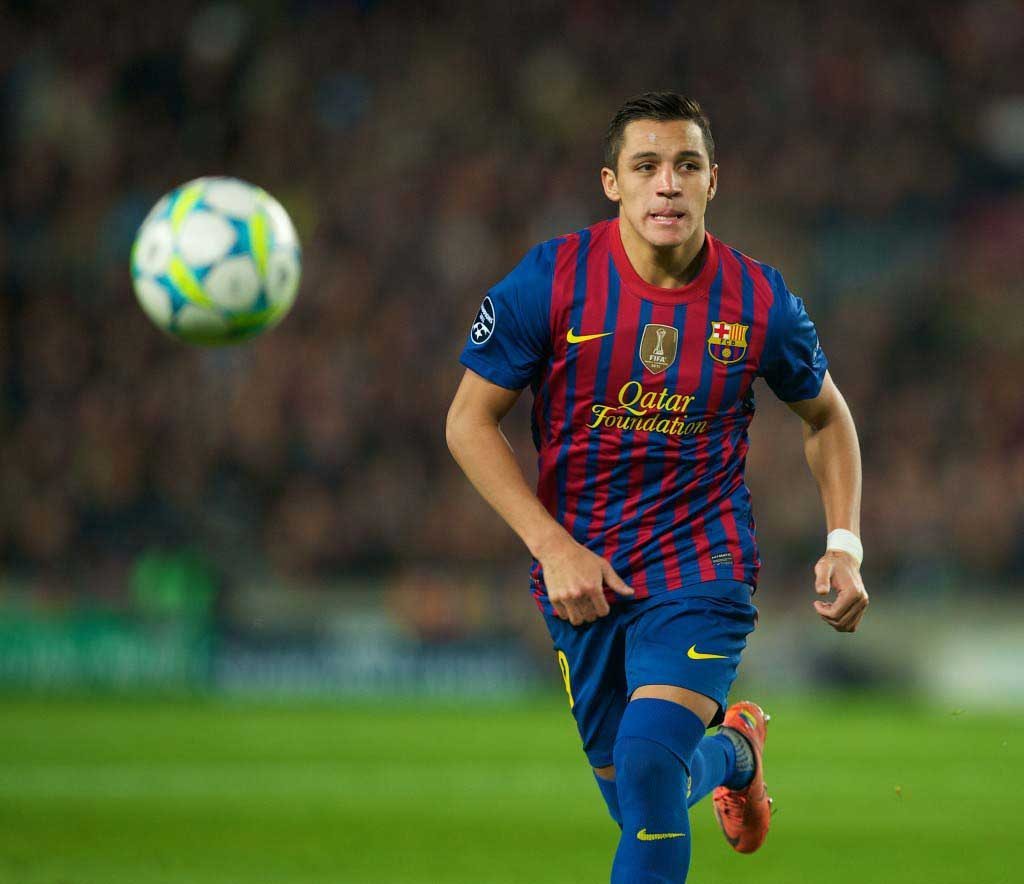 Cazorla, who said he "felt like a little kid, like a fan again" when Ozil joined, was in no doubt that the signing of Sanchez would also galvanise the Gunners.
"We were all talking about it and reading everywhere that we were linked with such a great player like Alexis and we were hoping it would happen so we could celebrate," he explained to me. "I spoke to a couple of players about him — I spoke to Arteta and Nacho Monreal [the latter turned out against Sanchez while at Malaga], who told me a lot about his way of playing. How special he is and how he will fit in. He's the type of player everyone wants to have in his team. So we are really thrilled to have him with us. Like Ozil, he will uplift us."
He was right. German genius: £42.4m. Fiery forward: £35m. Show of ambition, revitalisation of the squad, a unified sense of belief: you can't put any amount of zeroes on that — the stuff MasterCard can't buy. It's two trophies in two seasons for Arsenal, with shiny FA Cup winner's medals around the necks of their shiny acquisitions, and the players are now all following the same script: it's time to win the Premier League.
Knock knock. Who's there? Hopefully a Liverpool suit who realises that in order to close in on the title, the club needs to close in on more quality. To convince current players that they're at exactly the right place if they want to be winners. To advertise to future prospects that the football club is an attraction that can't be missed and one they should be queuing up to experience. To show the manager and the rest of the staff at Melwood that the tools to deliver the title and other successes won't always have to be about quantity, sourced from the bargain bin or the absolute opposites of the ones needed. To convince a fan base, which is surrounded by toxicity to rival hydrogen cyanide, that they need not worry about their club falling any further away, that there are big forward strides to be made. Luis Suarez packed his bags for Barcelona and folded in it was much of the belief, impetus and force which characterised Liverpool's charismatic title charge.
#BringBackOurBite
When everyone is looking at the dressing room, is there enough to look to? There is a lot of industry, artistry and bucket loads of potential — accede to Stevie's plea and sprinkle in some genuine quality to energise them. Ditto the appointments in the coaching staff: there's a chance to be better, to do better.
To speak in a language the suits understand, Liverpool's sponsors and potential partners need to be excited too. Remember Ian Ayre gloating that Mario Balotelli — who parts the support base like Moses did the Red Sea — sold £50,000 worth of shirts on the day he joined the club? (He did not even make the top 10 of kits sold at the end of the season, only Steven Gerrard featured from Liverpool). Yeah, great stuff that guys. But next time, instead of settling on a gamble at odds with the collective that you were actually dead set against and then don't play to his strengths, sort a star who's a headliner because of what he does *on* the pitch.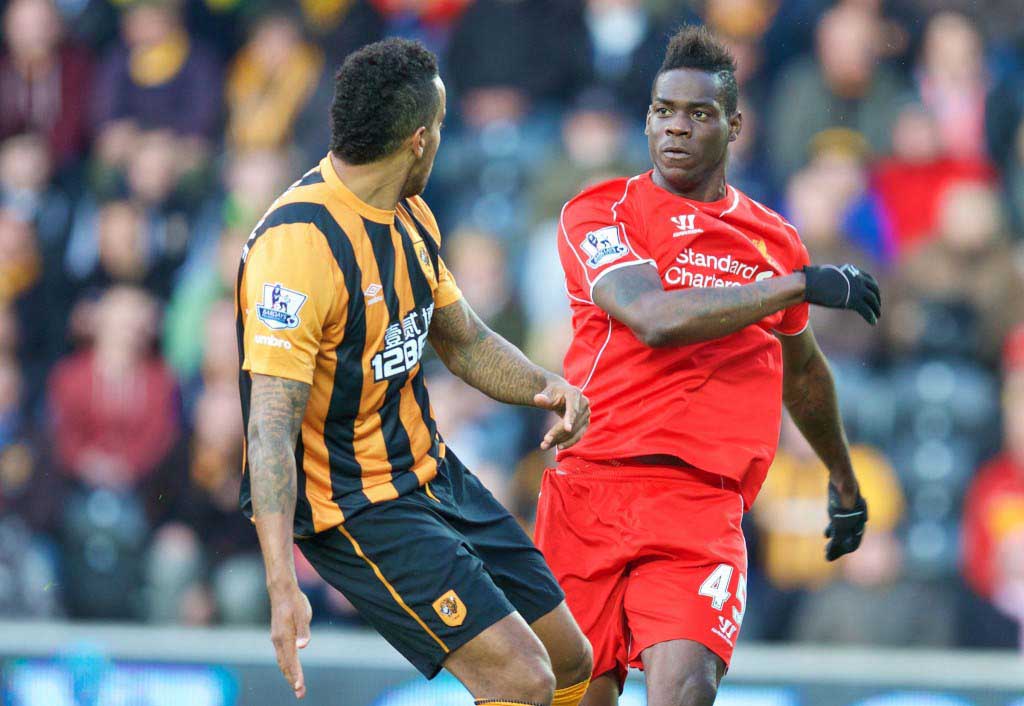 Such a player sparks his teammates, gets all the fans onside, continues to sell kits throughout campaigns, and will have the likes of Nivea moisturising themselves to no end. Success where it matters most will roll out the welcome mat for profit margins and if you want to pocket more of the megabucks from sponsorships, bring in players who will bring more of them in. Everybody loves a winner, and everyone wants to be associated with them.
All that effort that goes into selling the club to brands — how about using some of it to give prospective personnel any and every reason to join Liverpool? 'Can't get him', 'he won't come here', 'no point even trying', 'he won't go for it, 'isn't there anyone easier to recruit?' — be realistic, we're told. What if Arsenal had thought that these past two summers? When the Gunners did the absolute un-Arsenal thing of putting in a ballsy bid for Suarez in the summer of 2013, we were all sucked into the 'what are they smoking over at the Emirates?' smog.
It was a strong, welcome stance from John Henry and Liverpool that the Uruguayan was not for sale — especially not to a direct rival. But whatever was in Arsene Wenger's pipe needs to be passed and puffed around; such audaciousness would be welcome on Merseyside right now. FSG have repeatedly insisted they're willing to compete with the very best in the market and that they "have only one driving ambition at Liverpool and that is the quest to win the Premier League playing the kind of football our supporters want to see."
We dared to dream in 2013-2014, but that was anomaly of recent history, not the norm. There were several factors behind the club's tra-la-la-la-la-ing, but it's no coincidence that a player, who in the form he was in courted company with Leo Messi and Cristiano Ronaldo, was central to it. Pardon the oversimplicity, but you can do great things with great players.
This is not some manic mouthing off about football's version of unicorns — the 'marquee signing' who comes along and magically fixes all things. This is merely a request to reconsider the aim of making money go as far as possible, and instead to make sure it has as much impact as possible. The signings of Daniel Sturridge and Phil Coutinho being a case in point — you don't always have to spend blow-everyone-out-of-the-water sums in order to galvanise a club.
Yet for all the talk of Liverpool not being able to compete with the pull and purchasing power of those above them, this is an institution that has spent £42million on three centre-backs (Mamadou Sakho, Tiago Illori, Dejan Lovren) in the past two summer windows. One of them has not officially kicked a ball in the red shirt while the most expensive of the lot saw the football version of Freddie Kruger before his eyes repeatedly throughout his debut season. The undoubted quality and class of the other is hampered by the fact he has missed 43 games through injury in his two campaigns.
Money has been available, but too often its use has been dictated by a 'strategy', which undergoes more cosmetic changes than a Kardashian and aims to be overly smart instead of surgical. Transfers are already tricky enough to navigate without extra how, buts, whys, and a nagging need to complicate them further with buzzwords and whatever is on today's agenda for "building the right way." Moneyball, buying British, buying like Swansea, buying young and foreign, buying Southampton, buying a circus, buying Premier League proven, buying free agents…
FSG may have some good intentions and some good ideas, but the inability to stick with anything or execute it effectively enough is problematic. The club were willing to beat Arsenal's £35million fee for Sanchez last summer, but then turned to £8m Loic Remy, before eventually pinning the tail on Balotelli for £16m. Same priority position, but three completely different players, price ranges and markets.
The uncertainty of that business means a striker is again Liverpool's focal point in the window, yet the only formidable link has been to Christian Benteke — a player that is the antithesis of Suarez or Sanchez, one theoretically at odds with the club's best player, one that has recent injury concerns and represents a very big risk at £32million — an amount the Reds are quite shy to meet.
At the moment, the strike force for next season reads: Daniel Sturridge, Ings, Origi, Balotelli, Rickie Lambert, Fabio Borini. The club are desperate to shift the last three, but have already seen how difficult that can be. Mino Raiola has insisted Super Mario is staying put, and while his word is not gospel, it indicates it will be a mission to shift the Italian. If Liverpool can't move enough bodies out, my concern is no more ammunition up front is sourced. Do we then spend next summer working on the same priority again?
It's everywhere and nowhere.
After splashing out last summer, Liverpool are looking to save every penny in this one. Hit it out the park, play it safe. Target the long game, quick fix, quick fix. In September 2012, John Henry declared: "We have no fear of spending and competing with the very best but we will not overpay for players." I think you're a lovely fella JWH, and a incredibly intelligent businessman, so I hate to break this to you: we've not really seen much proof of the first part of that statement, but have plenty evidence to contradict the second bit.
We need to stop thirsting after some secret formula, which exists in the same universe where Victor Moses scores 20 league goals for Liverpool, and get the business that needs to be done, done. A quick, tricky forward with intelligent movement, neat positioning, strong finishing and rabid pressing is required. Must compliment the technicians. Needs to spend minimal time on the treatment table and social media. Who is the best option? What will it take to convince him? Do everything it takes, and then some.
After a Spanish talent? Get Xabi Alonso to do Liverpool poetic justice. Targeting someone on Barcelona's books? Ring up Luis Suarez and get him on the case. Whatever it takes, and then some.
Sell the shit out of the club. Spray its attractiveness everywhere. Spin so hard you make Sepp Blatter blush. Sell dreams, sell to egos, SELL SELL SELL. Because if you don't bring top talent in, you'll be selling yours. This season's Sterling saga could be next year's Coutinho debacle. And so on and so forth.
Liverpool have waved farewell to far too many premier players in recent years because they feel they have to go elsewhere to win things. That should chokeslam every single person connected to the club and those with the power to change that perception need to eat, breathe, shower, and sleep solutions.
"We firmly believe that the direction the club is heading in will lead to Premier League championships."
It's either the above, and we do everything to ensure that happens. Or 'be realistic' and accept that fifth is par and perhaps once in a while something more magical may happen.
It can't be both though. If we can't be completely sure of what the end game is, and conclusive on what it takes to achieve it, we'll continue to be nutmegged by those above us. And by the likes of Tottenham. All while being ridiculed by Lyon. LYON!
[rpfc_recent_posts_from_category meta="true"]
Pics: David Rawcliffe-Propaganda Photo
Like The Anfield Wrap on Facebook
Subscribe to TAW Player: https://www.theanfieldwrap.com/player/subscribe