I'VE only written one article for public consumption before this, writes PAUL COPE. In the wake of Suarez leaving and the despondency that followed, I felt the need to get a few things off my chest in what I intended as a bit of a rallying cry (to be honest, I came in pissed one night and when I woke up there it was so I sent it to the TAW lads and they very generously published my ramblings).
Around 12 months later I've had an overwhelming urge to write something again, partly because what I wrote last time turned out to be nonsense.
This might not be very popular. What follows is something no manager or player could ever say, so I'm going to say it for them (you're welcome, lads).
This is the time of year for season reviews and post mortems. The time when we all get to debate the failings of the owners, the manager, the players and the transfer committee. I've been a part of what I consider to be a well-balanced and thorough three-part review for this site.
But there's one part of the club that hasn't been reviewed: the supporters.
In this modern era, with the wide reach of Premier League football, the money involved and social media, I think the term 'supporter' has been lost somewhere along the way. Let me be clear at this point though, this is not an attack on Liverpool supporters who aren't from Liverpool or who don't go to the match. In fact, I've met loads of non-Scouse Liverpool fans around the world who are far bigger 'supporters' than the miserable Scouse bastards who sit near me in the ground.
This is about all of us (me included). This is about those of us who have become 'fans' and have forgotten what the word "support" means.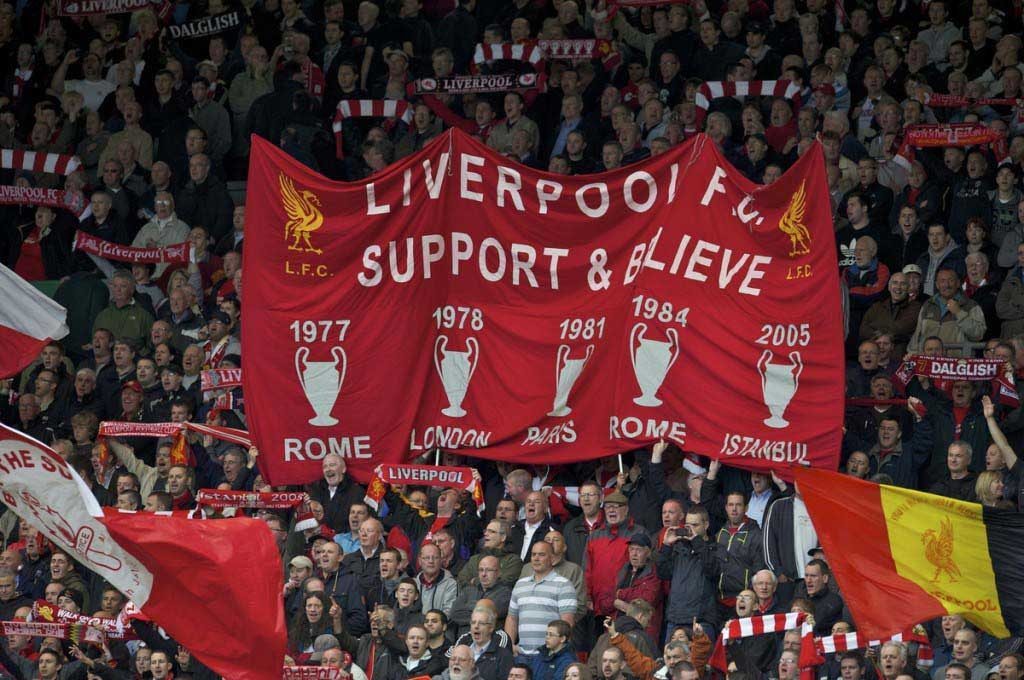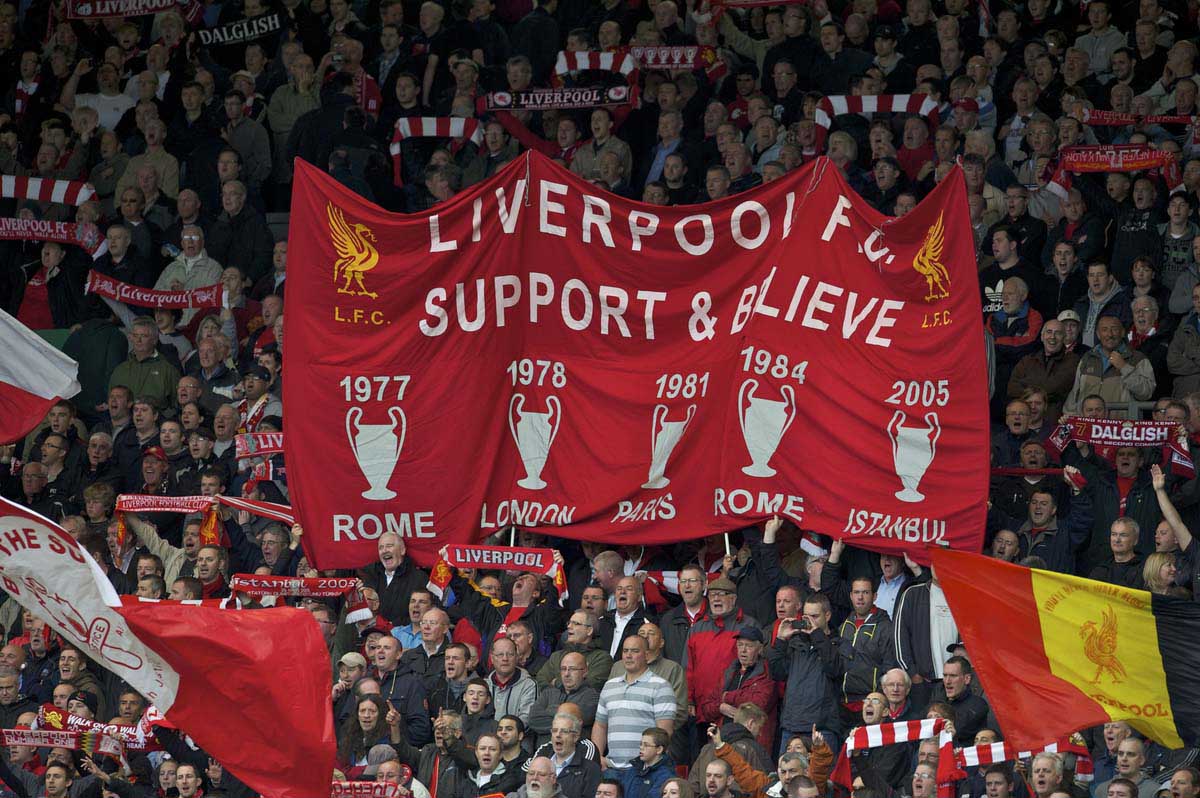 For TAW Player subscribers, if you haven't already this is an apt moment for me to say you should listen to Part 4 of What We Call History. It's about the end of the 2004-05 season and those games. I had the pleasure of having a chat over a glass of wine (because we're dead sophisticated) with Mike Nevin this week. I can't put it better than he did when talking about the second leg of the Champions League semi-final against Chelsea in 2005:
"…you can argue all you like, Liverpool's crowd won that game for Liverpool."
I was a 24-year-old non-season ticket holder on the Kop back then. I'd taken the day off work, had a few pints and got into the ground early to support my team. That night, every single Liverpool fan in the ground was a real supporter. I'd give every one of us 10 out of 10. It was the performance of a lifetime.
My lasting memory is that I couldn't hear myself sing it was that loud. That sounds like hyperbole, but it isn't. The collective noise from all sides of the ground was at such a level that I could no longer discern my voice from the masses. I heard Chelsea fans after the match saying that they couldn't hear their end at all, even when standing among it. We were so loud that we drowned out 3,000 of them so completely that they couldn't hear themselves.
I remember John Terry, Frank Lampard and Jose Mourinho saying before the game that they'd played in big atmospheres before so they'd be able to handle Anfield, but I'll never forget their faces when they walked on to the pitch.
"What the fuck is this?" etched on every one of them.
I was proud to be a Liverpool supporter that night.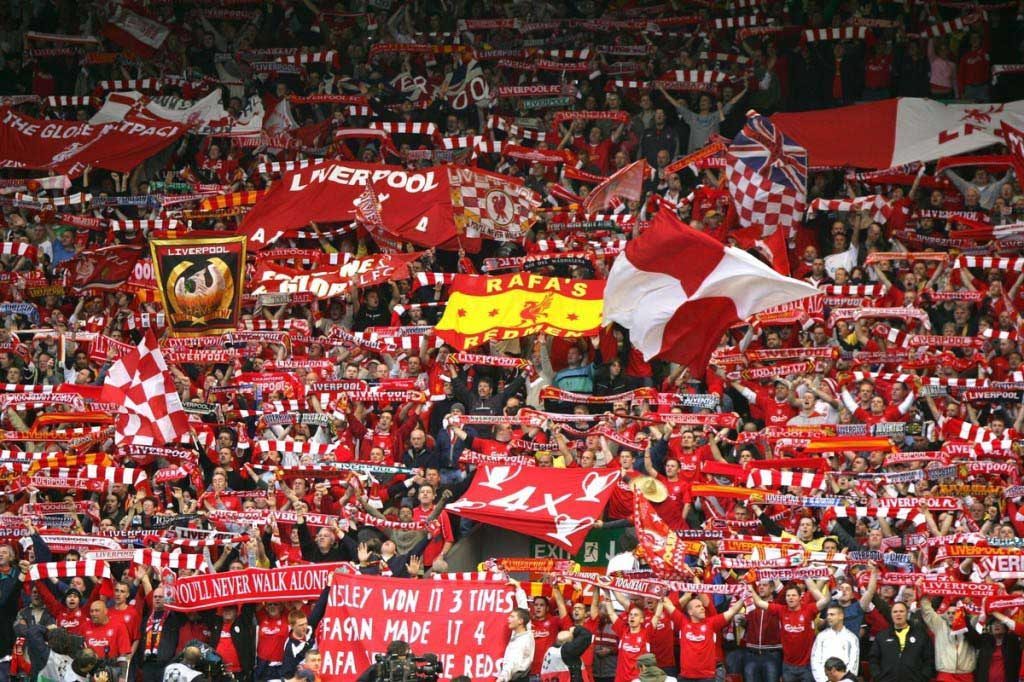 Then the final.
3-0 down at half time.
As if from nowhere, 150,000 Liverpool supporters (ok, that's hyperbole, but it felt like 150,000…) stood as one in a show of defiance never seen before and belted out You'll Never Walk Alone.
I remember looking around at fellow Reds with tears in our eyes as we sang "though your dreams be tossed and blown, walk on, with hope in your heart, and you'll never walk alone".
Though your dreams be tossed and blown.
Fitting, wasn't it? We'd all convinced ourselves it was our destiny to win that year. All the signs on the way; the missed chances from world-class opponents, a new Pope and a Ken and Deirdre wedding to name a few.
But then we were 3-0 down at half time to one of the best sides in the modern era. Dreams in tatters.
It makes me immensely proud to be able to say that I was in that crowd that night. I stood and sang You'll Never Walk Alone at the very moment it was meant to be sung. And now I and every other supporter who sang at half time can bask in the glow of the stories about the players hearing it and it giving them hope, and the Milan fans being shocked by our support of our team.
Make no mistake we were a huge part of the victory. We became part of the legend.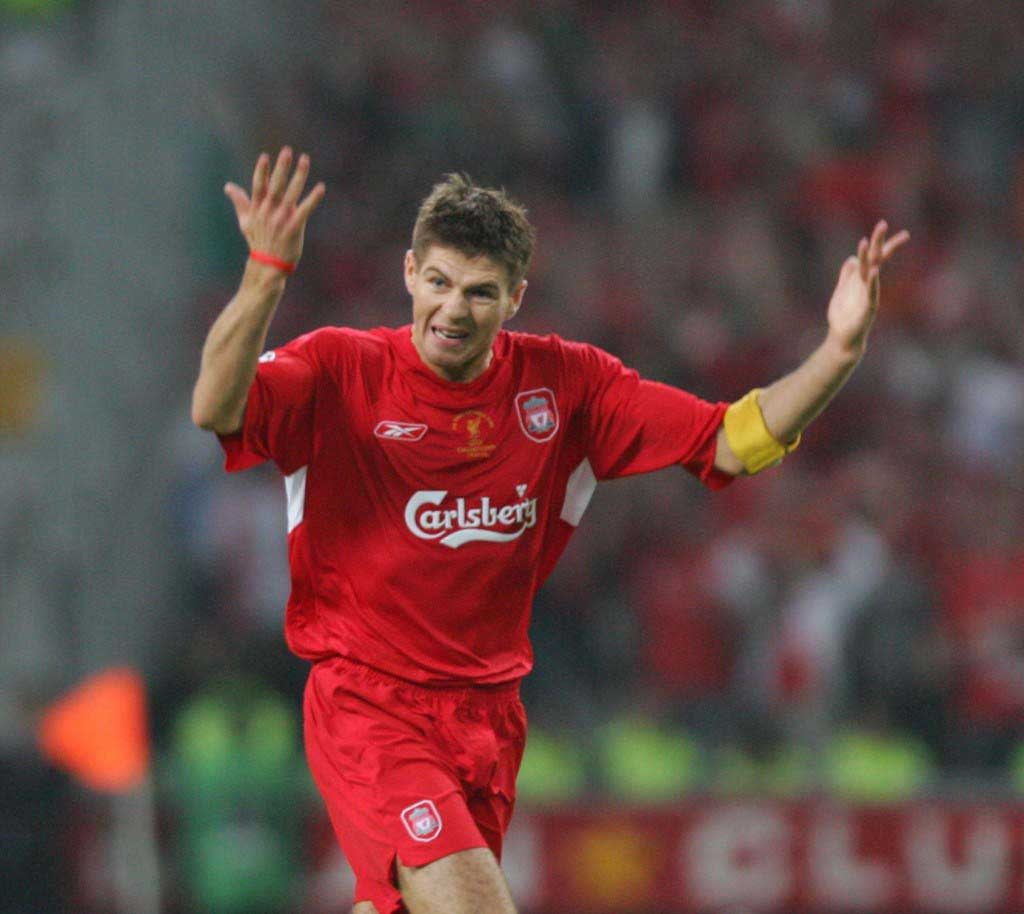 You see, it's easy to be a 'fan'. To say you go the game or buy the shirt, or have a Twitter account with a picture of a Liverbird (that you might choose to change to a picture of a manager of another team when the mood takes you).
It's easy to slag off the players because they earn more money in a week than most of us earn in years of work.
It's easy to slag off owners and transfer committees and Ian Ayre (especially Ian Ayre).
But I'll tell you something. To support your team through the wind and rain and come out the other side to a golden sky knowing that you stood by its side when it was easier to turn away, that's what will make you proud. It's a feeling you won't match by being right about the manager being sacked (let's face it, if you want a manager sacked you'll always be right sooner or later. It doesn't make you Derren Brown).
I've sat through every home game this year listening to the away fans mock us with the age old "where's your famous atmosphere" line. I replied in a tweet at one point "it's in a box lads, waiting for Real Madrid". It was a fairly popular tweet.
"Where's your famous atmosphere" is my favourite. It's in a box lads, waiting for Real Madrid. We don't give a shit about you.

— Paul Cope (@paul7cope) September 24, 2014
Then Madrid came to town and we were nowhere to be seen. We crumbled faster than our players that night. Could the players have shown more character against Madrid? Undoubtedly, yes. If we'd have created an atmosphere anywhere near the Chelsea 2005 atmosphere might they have had a better chance of keeping their heads up? I'd say so.
Don't get me wrong, I'm hardly the drunk, loud 24-year-old attending matches that I was in 2005 (sitting in the Main Stand doesn't help). This is as much a piece to remind myself as it is to remind all of you about what our roles are.
So here's the thing. Everyone's had their say on Brendan Rodgers and on everything else. Until further notice ladies and gents, he is Liverpool FC's manager, we have a transfer committee and FSG are our owners. We'll start the new season with whatever players are on the squad list at that point.
We have no real control over any of that. So what can we do? We can make sure that when that first game kicks off next season, the away fans aren't singing that song. We can stop pointing the finger at everyone else and do our bit. We can stop being part of a club that relies on past glories and harks back to atmospheres generated 10 years ago. I want to be in another crowd that deafens the opposition.
We were all depressed last season. It was inevitable after the highs of the year before. We've got the summer to recharge our batteries and put it behind us. Let's just focus on our bit. Let's greet the players' coach for the first home game with banners and flares and singing and dancing. Let's have a pint and do some karaoke.
You can say what you want about Brendan Rodgers, but he's the first manager since Rafa to get me and my mates singing and dancing around about football, and we're a lot older and much more world weary than we were in 2005.
I'm willing to give Brendan another chance at making me want to sing and dance again, and I think we should all just make the decision to do it no matter what. Ultimately, if you want him sacked you'll get your way sooner or later but, for now, let's pull together and do some karaoke. If you can't get a ticket for the match, come to the ground anyway. We'll all have a pint and you can sing and dance outside until the karaoke starts afterwards. You can be first on.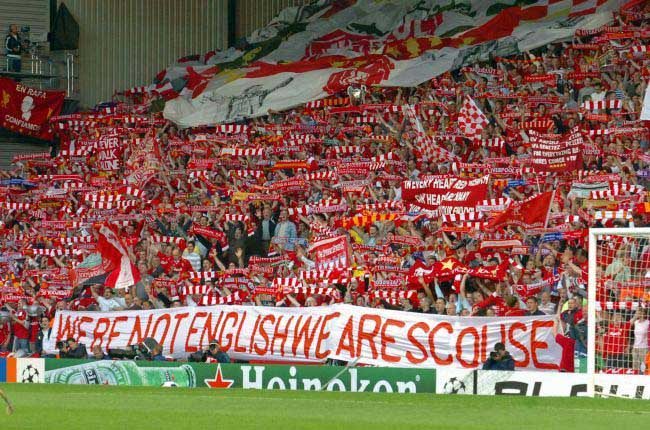 If you're not in Liverpool, go out and get pissed for the match and send videos to the internet of you having a laugh. I'm betting that seeing videos of Reds enjoying themselves singing Jordan Henderson's song in a pub will make him feel 10 feet tall (as opposed to calling him a twat for misplacing a pass).
Let's remind them what we can do when we're all together.
There were a couple of great moments in Gerrard's last game at Anfield. We had a spontaneous, unanimous singing of his song when 3-1 down with two minutes left. My favourite though was when he had an effort at the Kop end which he put high and wide, prompting a "what the fucking hell was that" song from the Kop.
It gave me some hope that we are still capable of being that great crowd that the away fans goad us about. It's just become buried really, really deep. If you're reading this and thinking it's all nonsense, the tickets are too expensive and it's not our job to motivate a load of millionaires, I completely understand. Do us a favour though, and stop coming to the match.
It's too expensive to hate doing it. Spend the money on taking your wife or husband or kids or grandkids out every weekend. Give your ticket to a young lad or girl who is so happy to have a ticket to the match they will sing and dance and support their team. Or, if you're not ready to give up just yet because you like to rant and rave at the match at the end of a long, hard week in work, I get it. Just do me a favour and scream abuse at the opposition lads and not ours. That's the idea of a home crowd.
If you don't go to the match but it still pisses you off so much that all you do is spout bile on the internet, choose a different hobby because this one will give you a stomach ulcer if you don't enjoy any of it.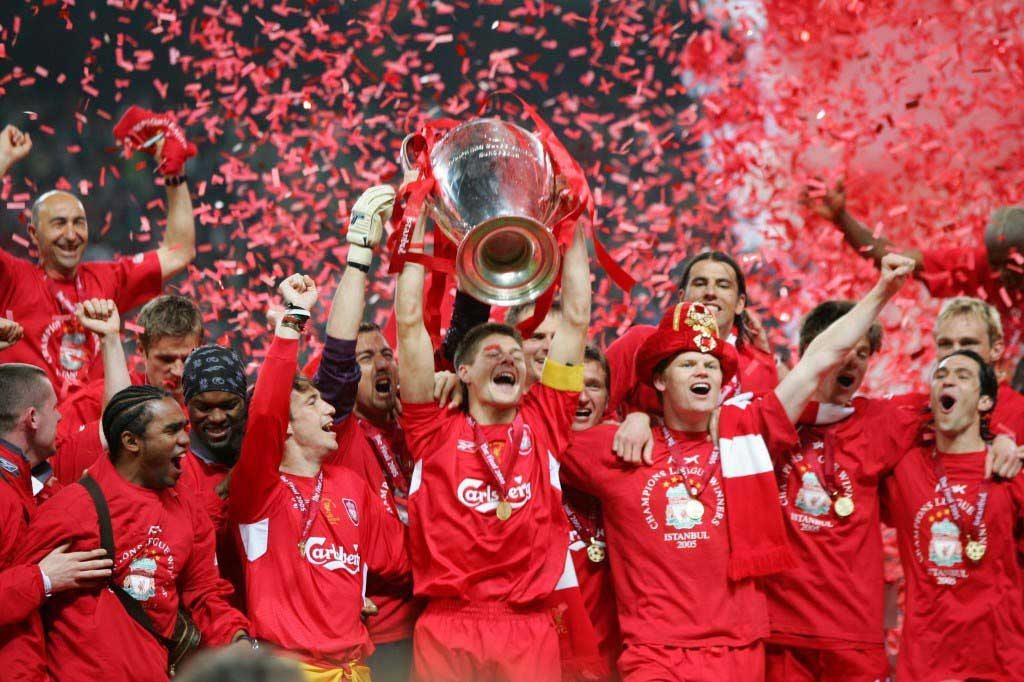 Here's a list for you:
– Dudek, Traore, Biscan, Le Tallec, Pongolle, Mellor, Baros, Cisse, Smicer.
– Knocked out of the FA Cup by Burnley.
– Finished 5th in the league.
– Won the European Cup.
– Won the fucking European Cup.
And we helped them do it.
This club is capable of extraordinary things, but it won't do anything without us behind it.
So here's the review: Liverpool Supporters 2014-2015. Three out of 10. What the fucking hell was that.
[rpfc_recent_posts_from_category meta="true"]
Pics: David Rawcliffe-Propaganda
Like The Anfield Wrap on Facebook