NEGATIVITY — like love in the Wet Wet Wet song, is all around me, writes BEN McCAUSLAND.
I feel it in my fingers, I feel it in my toes.
It's washing around the city, rampaging through the streets like a CGI tidal wave in an action movie. Every time you pick up a paper, talk to a mate about the match or check your Whatsapps it's there — and it's suffocating.
How Evertonians have managed to cope with it for so long I don't know. Well actually I do — they haven't managed at all, they've all gone mental. (Above, Lucas at Goodison Park…).
We haven't had the worst season but it's been a mighty slog. The season before was a record breaker for all the right reasons, but this season has seen Rodgers claim some very unwanted honours — you all know them, I'm not repeating them — but the club have confirmed that "Brendan Rodgers it is" for the foreseeable.
So come on, let's accept our lot, put last season behind us and let bygones be bygones –we can worry about how many 60 minutes at right-back poor Lazar is going to get later, right now it's time to accentuate the positive, eliminate the negative and ponder these reasons to be cheerful.
Milner ( and general transfer activity)
Barring any freak farming accidents (he does look like one of those big eared farm boys doesn't he?), James Milner will play for us. James Milner is a good signing. It looks like he's going to play centrally and a midfield two of him and Hendo with Can sitting looks alright to me.
Ok, it might lack a bit of craft and guile but the opposition wont like the energy that midfield brings — something we have been sorely lacking throughout last season.
Milner's signing is a bit of a statement, too. He's turned down more money and the Champions League with Manchester City, and also the rumoured interest of Arsenal and Roma, to sign for us. He's an older head which is something we are told the boss has asked for more of, and he is a seasoned Premier League campaigner and the younger players at our club will benefit from his presence.
As this is a positive article I am going to make some positive assumptions about our summer transfer dealings:
Danny Ings looks a done deal, and while he's not going to mend that Suarez-shaped hole in your heart at £5m-ish he is a decent signing. Put it this way, if he scores the 11 goals he got for Burnley last season for us that is more than our entire forward line have just managed in the campaign just gone.
Whilst Ian Ayre should rightly break out in a cold sweat every time he dials the Southampton area code, Nathaniel Clyne at £15m would be a good signing, too. Fast, strong, energetic, not Glen Johnson — he's got the lot.
Christian Benteke, in my opinion, would be a great signing albeit vastly overpriced at £32.5m. He's far more than the battering ram Tim Sherwood is quite cleverly trying to paint him as and he gives us a torrid every time he plays against us. Incidentally, only one of the five he has scored against us has been a header from a cross.
At left-back Everton's Luke Garbutt — who we have repeatedly been linked to — would be a good signing if it happens, not only because it would upset the blues but also because he has a Fabio Aurelio-esque WAND of a left foot. He's out of contract this summer so the price is right, too.
As for the rest, well who knows? Centre midfield looks to have been addressed by Milner, but a left back, a goalkeeper and maybe even another right back will be vital to ensuring we don't see the thankfully departing Brad Jones in goal or Emre Can at right back again. I assume the Much-Maligned Transfer Committee (to give it its full name) has been right at the top of the agenda in the post-season review and hopefully we will see the club signing players that the manager truly wants.
Of course, we might not get all of the players I mentioned above, or we might get all of them and they might be shite (but that can be for next year's RODGERS OUT article). For now, let's keep the Positive Mental Attitude going.
Dejan Lovren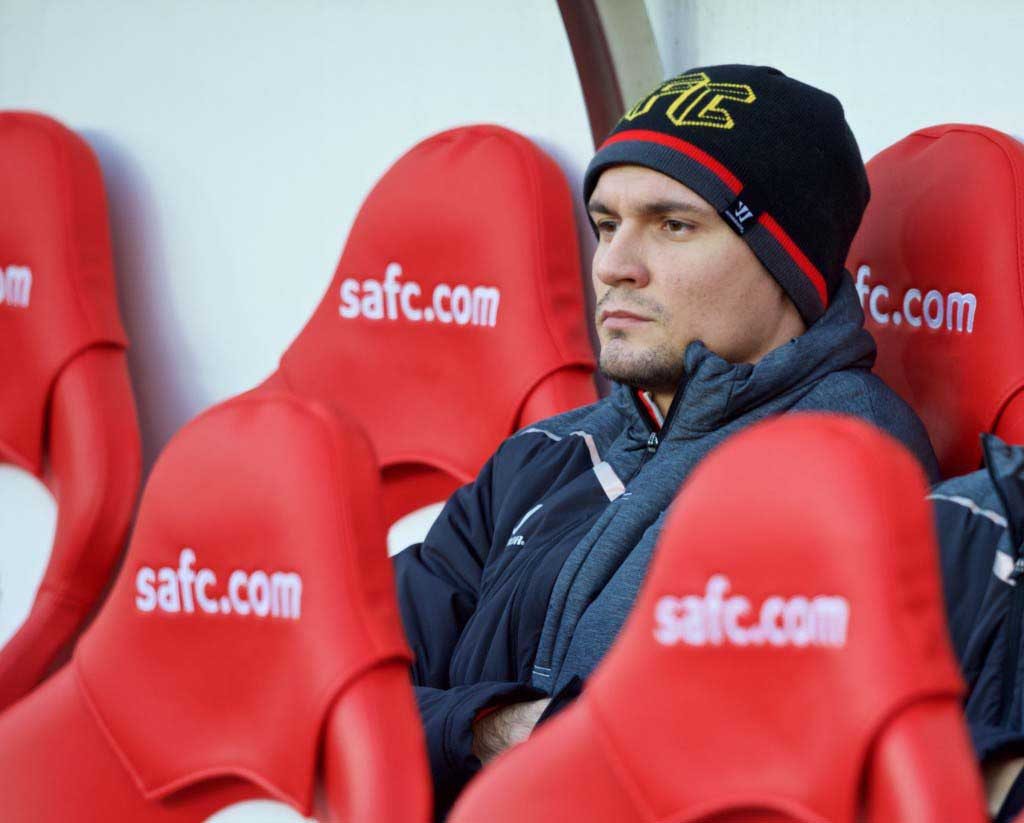 Bear with me… I know you are reading an article about positivity and you have just read the name Dejan Lovren, but before you hurl your computer screen out the window or attempt to get me sectioned under the Mental Health Act let me explain: Dejan Lovren cannot get any worse.
He just can't. It would be literally impossible. He has reached his professional nadir and now the only way is up.
It all started so promisingly for Dejan too — a big money move to a Champions League team, a goal on his "debut" (alright it was a friendly, but it was a decent header) and great hair.
We were happy to overlook the fee, and we chose to ignore the fact that Lyon practically had street parties when Southampton took him off their hands; we looked like we had bagged a dominant, vocal centre-half the likes of which we hadn't seen since Carra called it a day.
But it went downhill rapidly. In short, he looked like a competition winner. In fact if I had a better hairline and worked a bit harder at the bleep test I could have played in Dejan's place and the outcome would have been no different.
But we're being positive here so we are forgetting all of last season's misplaced passes and calamitous errors and instead focusing on how much improved Dejan V2.0 is going to be. With no protracted, and at times bitter, move to consider and a full pre-season with teammates and surroundings he is comfortable with, we are going to see a more confident, decisive, less shit Dejan.
I mean chances are he won't play a great deal if Sakho can stay fit, but won't it be nice not to be filled with a sense of dread when you cast an eye over to our bench?
Arrivederci Italia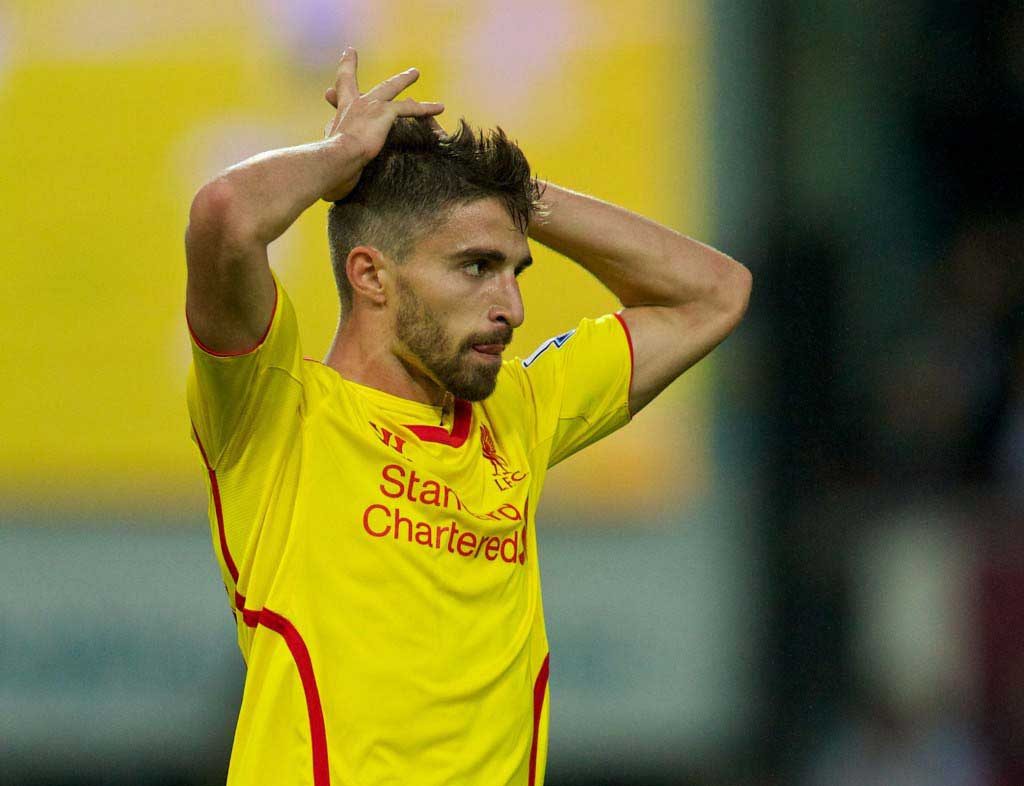 Padelli.
Dossena.
Aquilani.
Borini.
Balotelli.
£50m+ on Italians and what positives can we draw upon? Well, none. They have, to a man, been unmitigated disasters. So in-keeping with the forward thinking positive nature of this piece, let's focus on the fact that when the transfer window shuts Borini and Balotelli will be gone.
For the most part these two have been a waste of a shirt; Borini willing but limited, Balotelli talented but unwilling (or unloved by the manager, or both) and nobody will be sad to see them leave us.
After Borini dug his heels in last season and refused to go, Neil wrote a piece basically saying "Yeah, fair enough Fabio" and I agreed. But enough is enough now. You've had a year, you've had a few million quid off us in that time and you even managed to fit a goal and a red card into about six minutes of playing time over the season.
But enough is enough, mate — it's time to buy your missus an Italian phrasebook, pack those pink pants up and head back to Italy for considerably less than QPR were offering us (and presumably, you) last year.
Positives from this? Well, Ings will be an upgrade on Borini — he at least seems to have a few goals to supplement the running about. Also, we need players at the club that the manager wants, that the manager trusts. There is no point having Borini sat on the bench when everyone from the player, Rodgers, the fans, even the opposition, KNOW he isn't going to get on.
Which brings me to Mario.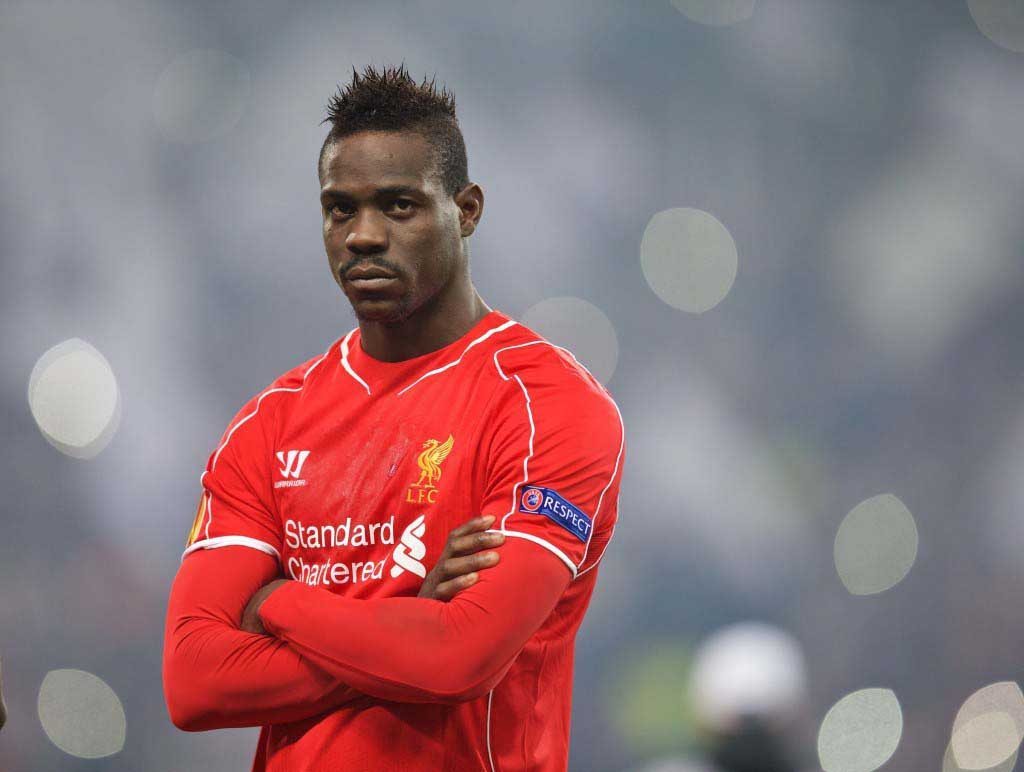 Balotelli is, as ever, a strange one and I do have a modicum of sympathy for him. Overly lauded by most Reds when he arrived, it soon became clear that Rodgers did not want him one little bit. That didn't stop him playing Balotelli LOADS on his own up front. It just meant that Rodgers got to hang him out to dry to anyone who would listen every time he inevitably failed at what he was being asked to do.
He seems alright does Mario, he just isn't what we (I mean Coutinho really) needed, and hopefully he gets a move to a club where the manager wants him and is willing to play to his strengths. The positives from Mario moving on? Well as with Borini it's one less player turning up to Melwood each day knowing the manager doesn't want him, Mario doesn't have to keep inventing knee injuries or viruses to avoid the matchday squad and we can focus on getting in a mobile striker that the manager actually wants at the club.
The First Post-Season Review to Actually Mean Anything / The Klopp Factor
For the first time in three years, the post-season review meant something to those involved. All two hours of it.
2012/13
FSG: Well done Brendan, you steadied the ship and we finished kinda where we expected. Good job.
Brendan: Yeah, I did pretty well didn't I?
FSG: Yes mate, see you next summer.
Brendan: Tara boys.
2013/14
FSG: Brendo! My Man! Come in, sit down. Do you want a brew? Maybe a little Scotch or a cigar?
Brendan: Well a back rub wouldn't go amiss.
FSG: Of course, of course — Ian, get cracking on that…. Brendan you did great, profits are up, we nearly won the League, profits are up and did I mention profits are up?
Brendan: Yeah, I did do great didn't I?
FSG: You did, you did — Champions League football and profits are up! See you next summer.
Brendan: In a bit boys.
This time, and for the first time in his reign, we presume serious questions were asked of what has gone on in the season before and rightly so.
Take Spurs home and away and City home out and there was not a performance of note all season — even that unbeaten run we went on was uninspiring stuff. The capitulation from Man United at home onwards was unacceptable, and we all know what happened on the last day.
So where are the positives? The positives come from an acceptance from all sides that "We must do better". The owners, the boss, the players, the transfer committee, Ian fucking Ayre — every single person needs to make sure that we do not suffer another season like the one just gone. Rodgers knows his job is gone if we do, and where does he go from us? A West Ham or a Newcastle, that's where.
The pressure on him is going to be intense. Brendan Rodgers will go into every game next season with whispers of "Rafa wouldn't have done that" following his every move, as well as the Jurgen Klopp Sword of Damocles hanging over him.
Come Christmas, Klopp will have completed Bible Camp and finished recording his garage band's heavy metal album and be ready for a new challenge. Another autumn-winter like 2014 and Rodgers will be out on his arse and the Kop will be awash with baseball caps.
The positive spin to this is that Rodgers, his staff and a whole host of the players know that they are in the last chance saloon as far as their Liverpool careers go. They need a big season to prove they deserve to be here and that they weren't just riding the coat-tails of an outrageously gifted Uruguayan.
If they can't do that then we pay them up, get rid and get on the phone to Jurgen.
So see, it isn't all bad.
Is it?
[rpfc_recent_posts_from_category meta="true"]
Pics: David Rawcliffe-Propaganda
Like The Anfield Wrap on Facebook