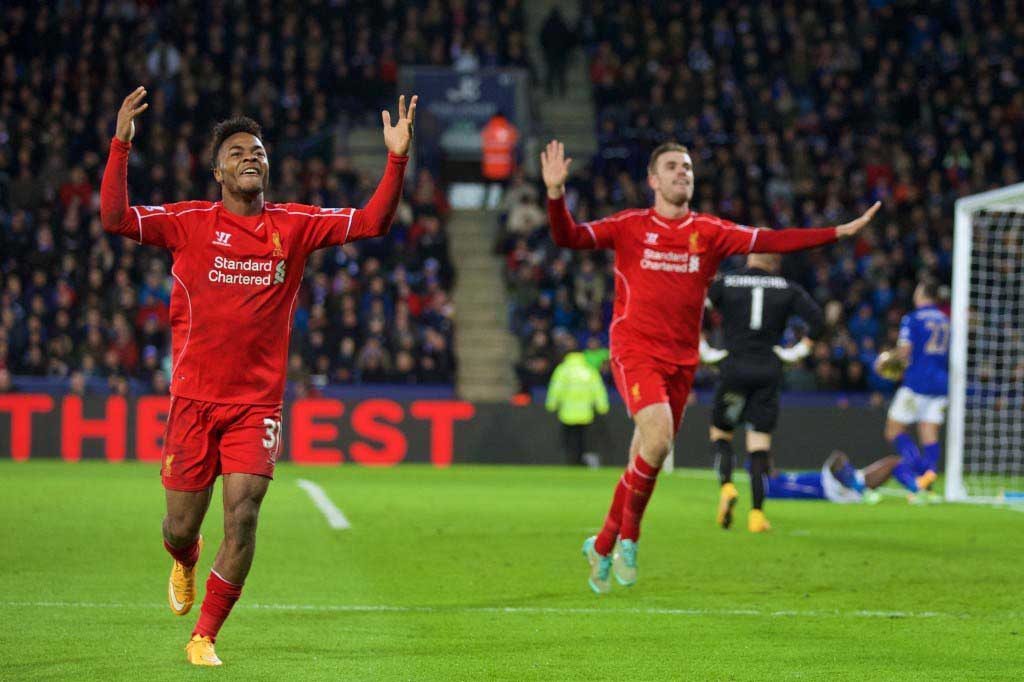 GET ready to drink Raheem Sterling with your daily morning coffee and drag him with you to bed every night.
We've been here so many times before, we may as well pull up a deck chair, pull out a case of lager and set up camp. It's going to be another long summer folks, with a forecast of heavy bullshit, thunderous bickering, and strong boardroom politicking. Stretch the fingers, you'll be doing some pointing, and pack some Ibuprofen because your head is going to take a beating.
Raheem Sterling will not a sign a new contract with Liverpool, regardless of the amount of zeroes thrown his way, according to Aidy Ward. Or not according to him if you believe the agent. Plenty who have dealt with him know the quotes in the London Evening Standard are very much a mirror for his words, and this could well be a case of him thinking his verbal diarrhoea was off the record. Either way, it's splattered across all our faces and no amount of toilet paper can wipe it away.
Why won't Sterling sign? Let's recap. First, it was because as one of Europe's foremost young talents, he felt his reward should be in line with Daniel Sturridge's £150,000 per week packet. Then, it was because he wanted to play across the forward line and not at wing back (despite spending the majority of the season exactly where he wants to be). Fast forward a bit and he just wants to win trophies, he wants to be ambitious. Jog on and there are claims he has been bullied by the club, that they've leaked information. (The irony with that though, is newspapers have stated Ward may as well have his byline on articles as he has practically been writing them). Move it on a little bit more and it's because every club in the Premier League would bid for Sterling. The winger will have his red velvet cake, with a side of macaroons, and we'll all be watching him eat it.
Did anyone count the number of times Ward mentioned silverware in his salvo on Thursday? Let me help you — a sum total of none.
The changing narrative should make everyone uncomfortable, not least the player. It shows a definite aim — to leave the club, but no concrete direction. Forget formation switches, how is Sterling coping with the continuous alterations as to why he's making the biggest, most controversial decision of his career? Whatever the attacker wants to do, the way in which his camp have gone about it is like an Iago Aspas corner on repeat — a WHAT THE FUCK?! of an execution.
https://www.youtube.com/watch?v=KvDEI9yJEvc
Early episodes of this made-for-silly-season series stretches all the back way to October, where publications were being briefed that Real Madrid wanted Sterling, and he could demand a move away from Anfield. Jamie Carragher had some advice back then: "Message to Raheem Sterling's agent, shut up feeding stories about his contract."
Months rolled on, with more speculation all spoon fed to reporters. It was not until January when the club actually commented, with Brendan Rodgers dismissing the notion that the forward was unhappy, expecting everything to be sorted soon. As it became clearer that there was more grot than goodwill behind the scenes, with suggestions that Sterling was being short-changed, Liverpool made clear the deal the starlet was receiving was an incredible offer not just for his age, but in terms of the club's wage structure.
There is a school of thought that suggests Liverpool should not brief the press, but that thinking is not in line with reality. Without any sort of balance or fact correction, this conversation is solely in the hands (or mouth) of Ward to steer whichever way down the gutter he so well pleases.
Apparently, Sterling has not been protected by Liverpool and smothered in cotton wool after unsavoury headlines of his own creation. That's interesting as even today, after his agent shat on the institution and threw up all over the negotiation process, Rodgers maintained "this is a really good boy, a good kid, who has matured very well over the last few years. He is a wonderful young football player and that is my only concentration. There is no problem there."
There has never been an instance throughout this Cold War when the club has criticised Sterling's character — if anyone has played Hangman with him, it's the person who is supposedly protecting "his best interests."
https://www.youtube.com/watch?v=MAOrGZ8K6KQ
Liverpool cannot control what their ex-players say or feel, just as they can't dictate what the thoughts of supporters should be. If Raheem wants to stay out of the news, he should slap a piece of tape around Aidy's overworking gob. And while Ward is acting on Sterling's command — no representative can agitate for a player's move without their blessing — he is doing a horrendous job of it.
John Henry must be wondering what Aidy's smoking and he won't be the only one. After having a conversation with an agent who was quite insightful, the tactic is seemingly to make the position between Sterling and Liverpool untenable, slashing down the asking price for prospective buyers. Often, a fuss is encouraged to give a buying party more 'power'. But you've got to ask: where Raheem and Aidy asleep during the Luis Suarez to Arsenal debacle?
Ward shouted that every Premier League club will bid for Sterling. He's also quick to tell of interest from Madrid, Bayern Munich, Juventus and I'm sure if there was a superclub on Mars, they'd be keen too. Pere Guardiola and Suarez assumed the same in the summer of 2013 — that they'd be swimming in offers. Barcelona and Real were expected to don their capes and save him, instead only Arsenal put in a concrete bid. In his book, Crossing the Line, the Uruguayan reveals how, after an all-out-attack, he had to lie to himself that a switch to the Emirates is actually what he wanted, when it wasn't. He spun himself stories and began to construct fairytales.
He goes on to detail how thankful he is that Liverpool spelt out in capital letters that they were not going to sell him to a rival, at any price. Of course, he didn't realise it during the transfer storm, but once reality began to resurface, he was relieved. In the end it worked out well for all parties, and it showed FSG that unflinching strength in transfer times can pay on the pitch and off it.
The assertion that Sterling will not play at Anfield for "£700, £800, £900 thousand a week" ignores the fact that he actually will — he is under contract, and whether he signs a new deal or not, if the club do not want to sell him, he stays. As Rodgers said in his pre-match conference ahead of the trip to Stoke, it is "the simple fact". Liverpool did not budge on Suarez, doing things on their terms, and it will be the same with Sterling. Arsenal tried the knock down approach and were knocked out. Good freaking luck to whomever tries next.
https://www.youtube.com/watch?v=hFvQXJXzxlw
Ward thinks that "if people say I am bad at my job, or they are badly advised it does not matter," but it actually does. How many clubs will be looking forward to doing business with someone who conducts their affairs in such a running-around-the-main-road-naked manner? How many players will be watching this saga unfold, thinking he's spraying hospital passes to Raheem? Park Sterling to one side for a bit and consider how Saido Berahino also engaged in an unsanctioned, ill-advised TV interview.
The striker, who signed a new contract on improved terms in November 2013, has had his desires splashed everywhere, and has angered practically everyone connected to West Brom. Aidy's ammo seems to be to shoot first and consider later, which is rather reckless approach when you've got no advantage to play. He is keen on Alex Oxlade-Chamberlain joining his stable and if the Arsenal ace has any sense, he'll play hide and no seek.
To be clear, Liverpool need to be more proactive with their process of contract renewals. Light a fire under their own arses. But it is also increasingly evident that even if a new deal had been supplied in the summer, there would still be some dance from Sterling and Ward now.
Does anyone ever ask why Philippe Coutinho, who by the way was on the same money as Sterling before his extension in February, wasn't offered something in the off-season? Nope. Why? Because he quietly and quickly agreed a deal when it was given to him. There was no story. No saga. I think it is an insult to players like the 22-year-old and Jordan Henderson when people stump up the "don't blame Sterling for being ambitious" line. Do you think the Brazilian and the England international are not? By that estimation, Steven Gerrard wasn't being very enterprising when he stayed in L4 instead of pacing off to London, was he?
Yeah, I thought so.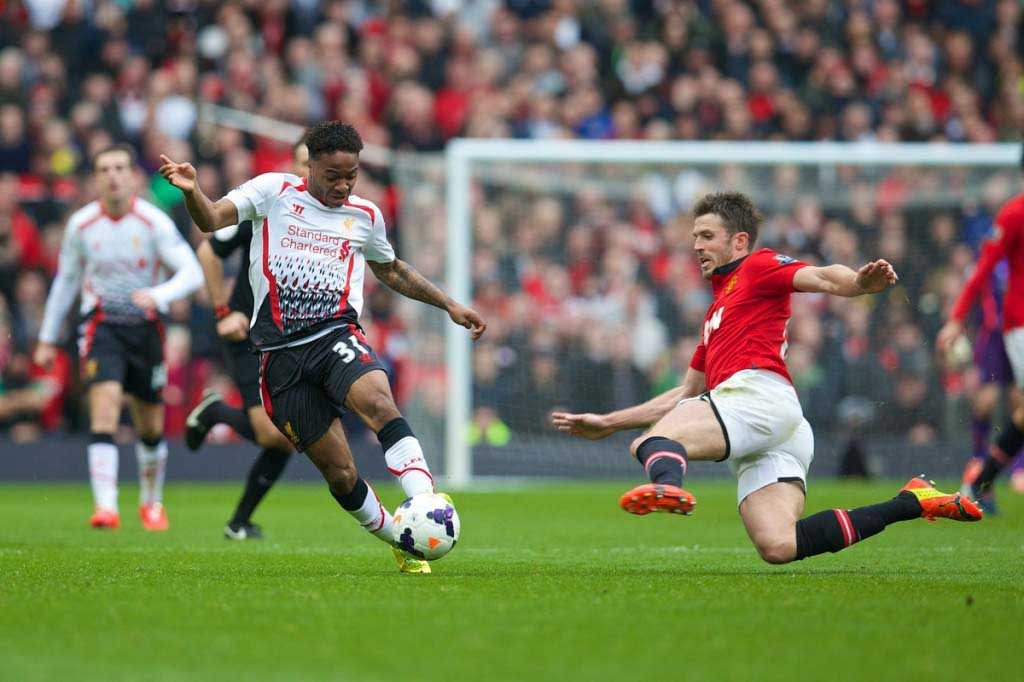 There is nothing wrong with being ambitious, but just because somebody screams and bangs their feet about, it doesn't mean they're more aspiring than those who choose to deliver without the fuss.
There's also criticism of the deal Liverpool handed to 18-year-old Sterling in December 2012. The money on offer — £35,000 per week — was apparently not sufficient at that stage. That is the same amount the Premier League's breakthrough player this season, 21-year-old Harry Kane, agreed to in February.
BUT THIS ONLY AND ALWAYS HAPPENS TO LIVERPOOL!!! Remember Wayne Rooney and Manchester United? Yaya Toure down the road at City? Theo Walcott's stand-off with Arsenal. Toni Kroos and Bayern Munich. Rewind to Cristiano Ronaldo's squabbles with Real, Rivaldo and Barcelona…
It happens, so what happens now? The easy answer is whatever Liverpool want. They do not need to sell Sterling; he has 26 months left on his contract. Will his value diminish? Did Suarez's when he was forced to stay? Luis actually signed a new contract, played the best football of his life and left to a club he actually wanted to join for the right kind of money.
What if, as Ward says, Sterling refuses to ink a deal? He will lose around £12 million before becoming a free agent, which the club pockets. And there will also be a compensation figure to bank if he leaves on the Bosman ruling (the fee for Danny Ings is an estimated £5m, be assured the Jamaica-born talent will fetch far more than that).
What if Raheem doesn't want to play out of his skin for Liverpool next season? Well, who is going to come shopping if he doesn't have a sensational campaign? And if a rival puts in a mega bid — we're talking Fernando Torres-type money? FSG could get rid and reinvest or unpack the big 'Fuck You' sign they used with Suarez.
I really don't know what card Aidy imagines he has, but I suggest it's the Joker. In trying to make a name for himself and his new business, he has muddied the name of a prodigy. He's said: "I am not worried. Worried is making a decision not knowing what is going to happen."
#AllTheBestAidy
STERLING: WHO IS THE REAL 'KNOB' IN ALL THIS?
STERLING: TAW PLAYER SPECIAL WITH THE BBC'S BEN SMITH
[rpfc_recent_posts_from_category meta="true"]
Pics: David Rawcliffe-Propaganda-Photo
Like The Anfield Wrap on Facebook