A LOT of Liverpool fans seem to think things are pretty bleak at the moment, but I'm an optimist so here's why I think the outlook might be sunnier than it first appears.
THE FOOTBALL
Liverpool have had a poor, poor season. Yet we've reached two semi finals and ought to really finish fifth in the league (having ought to have arguably qualified for the Champions League — it's our own fault we haven't). You can't do that unless your footballers can play football. And these footballers can play football.
When Xabi Alonso left the club, we suffered for far too long as a result because we couldn't get the ball from back to front in any kind of joined up way. We couldn't get the ball to the players who could hurt opposing sides quickly enough to expose them at the back. Everything had relied on him to a greater extent than most people realised and so we played like a pub team for an extended period of time.
You might think we've played like a pub team this season, but it's been the basics that have let us down: concentration, defensive organisation, and a lack of penetration up front (something we had in abundance last year). What we do have is a squad of players who can play football, and that's down to the direction of travel set at the club since Hodgson departed.
We grow players from within who can pass a ball and find space. We grow and buy players who can turn on a ball, and play under pressure. We can get the ball from back to front. Sure, it get a little bogged down when Coutinho gets singled out for special attention, but that's down to trust and fear as much as anything else.
The problem, again, is we have is a chronic lack of penetration. Lose that penetration at any time and you'll look like a blunt instrument. Lose it after a season like last season, with goals in triple figures, and you'll feel emasculated, both in the stands and on the park.
We had a spell mid season when the squad clicked, and at times it played with tempo and imposed its football on some of the best sides in the league. We'd really have a problem if we didn't have that foundation to build upon. As it stands, if we buy the right strikers, things will change. And they will change — last season is the evidence — the supporting cast can do the job just fine, and to an increasing extent.
BANGS FOR BUCKS
Five years ago, the club added a number of ageing journeyman players to a squad choc full of ageing pros, most of whom were on big fat contracts (many negotiated by one Christian Purslow). At the time, people speculated about how 'Moneyball' might manifest itself at Liverpool FC. Here's how. They don't do those any more (not as a rule, any road).
Liverpool at that time were fifth in the domestic wages league, but sadly punching well below their weight, due to a lack of focus on getting value from their players' contracts. The squad was bloated with 'assets' (horrible word, but you can sell a player, so there you go) we were paying way more than market value for (both in fees and in salaries). Fast forward five years…
Not everyone's a fan of stats. I am. Dan Kennett, on FSG's takeover of the club, wrote a seminal article called "Fair Play For Fenway", that accurately predicted how they would revamp the squad in contract value terms. For the first few seasons his foresight was uncanny — he's currently writing an updated version too — we'll get the latest picture then.
Last summer's buys will skew things, but on balance, we get value for our ranking of 5th in the wages league now, and it means (in theory) that even after a season like that, we can punch at our par, and potentially above. Complain about the parsimonious negotiations with Sterling all you like — they're happening for a reason. Barcelona did something similar in 2004 when Rijkaard took over and Laporta, Soriano and Beguiristain took hold of the purse strings.
Look what happened to them.
AUTHORITY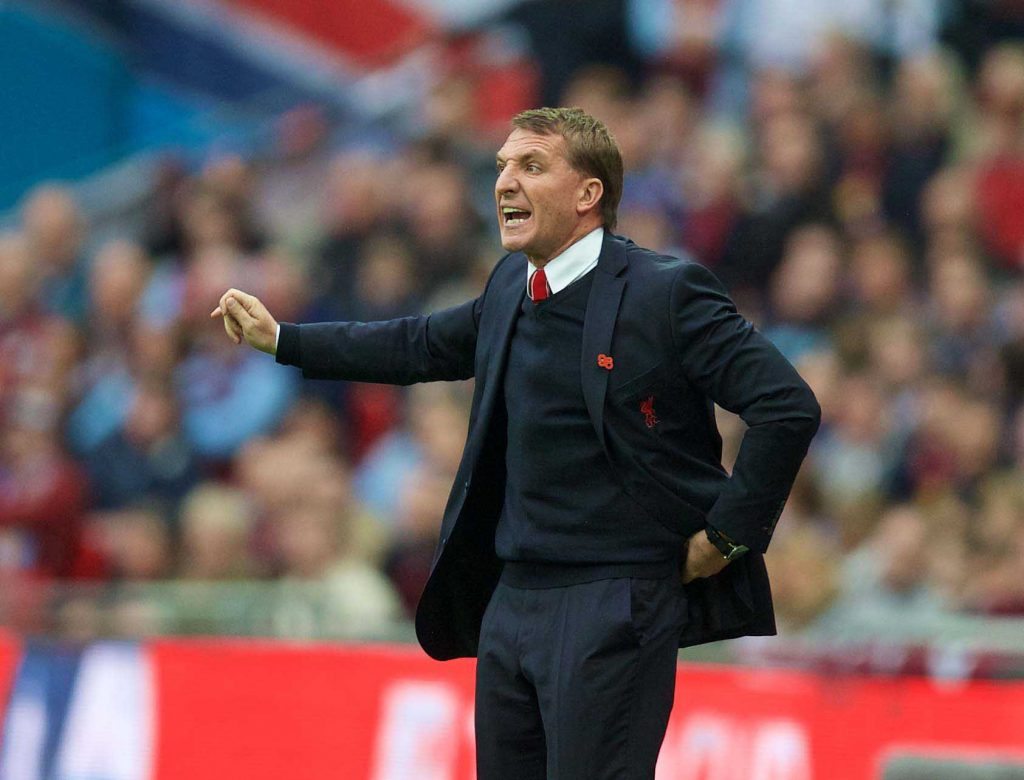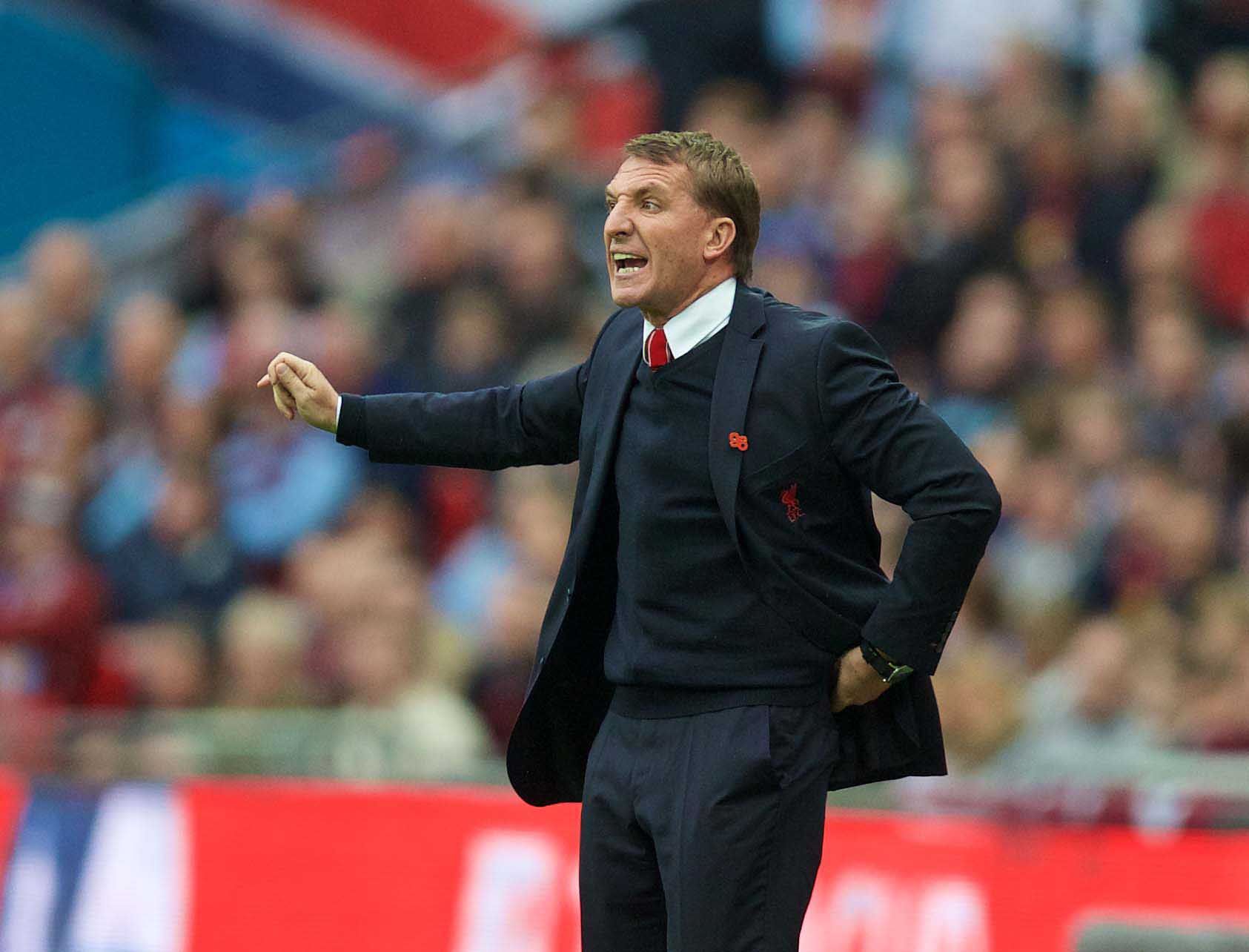 Whoever takes the helm next season (it might be Brendan, it might not — we've all seen the ITK updates on both sides, and not all of them can be right), they'll have a clean slate in terms of authority.
That's arguably not been the case at any point during this millenium to date for a Liverpool manager. We've had sacred cows in our squad, wonderful men and wonderful club servants all, but the kinds of players who managers tiptoe around in discussions with the media, contract negotiations, European squad selections, and in-game substitutions.
Gerrard will always be a collossus, and yes, the club will have lost its Scouse backbone — its heartbeat. But the flip side of that is that the manager (whoever that is) can now genuinely assert his authority on the squad, and shape it to his will without compromise. A manager will always be a little half-cocked without authority — Ferguson sold many a player who could still do a job for that very reason — and Liverpool should benefit if the manager (whoever he is) has genuine vision.
EWING THEORY
Yes, we've lost senior players, and yes, we've lost indomitable characters in recent seasons — two of the most famously indomitable characters in the game in fact. But ask a primatologist what happens when a troupe of gorrillas loses its leader. We're just monkeys, all of us — we kid ourselves we're sophisticated, but we're not so refined really
Lose the king pin and the rest will naturally assert themselves to fill the void that's left. As humans, and as primates, we can't operate without that resettlement. The manager should take the opportunity to impose himself in the gap that's left, but the captain and others within the squad should also grow almost instantly to fill the gap.
Someone reminded me the other day on Twitter that this phenomenon was widely known in sport as 'The Ewing Effect'. It's worth a Google, I'd suggest. The phenomenon of how sometimes a team sometimes becomes inexplicably better when its star man leaves.
SPINES, SYSTEMS AND SPACING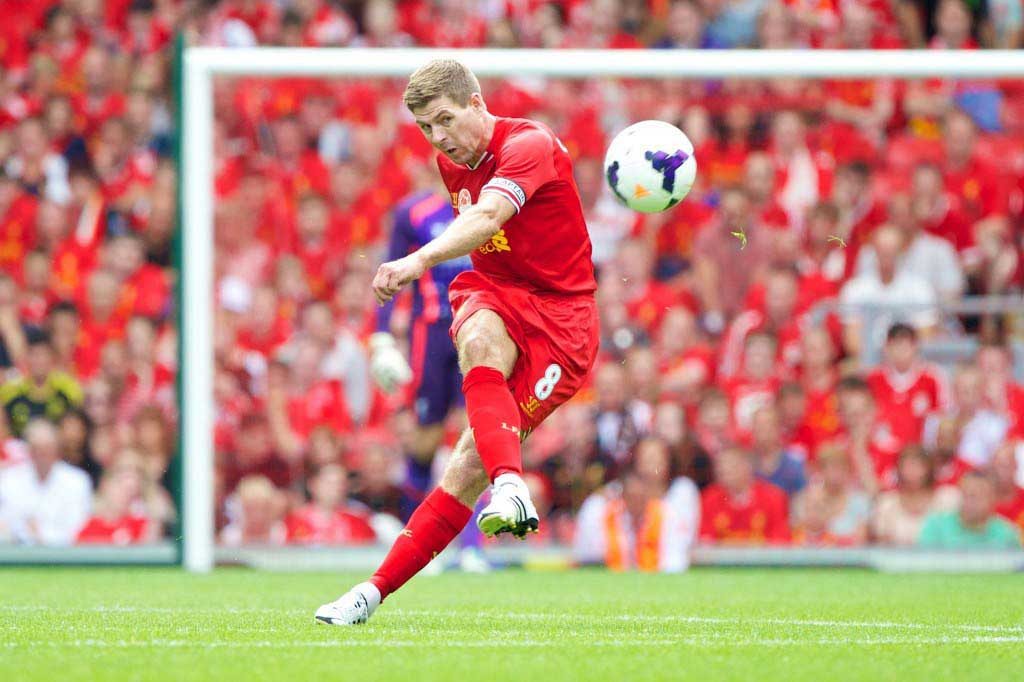 This is a continuation of the Ewing Theory theme, of course, but this part is predictable. Gerrard always brought with him an inherent conundrum. We played arguably our best football under Rafa when he was moved out of the centre of midfield and moved wide right in the 4-2-3-1, or off Torres in 08-09. He was free, and he was devastating.
Of course, at other times he proved himself capable of discipline and culture at the base of midfield, and of marauding drive and aggression and explosive quality in the engine room alongside Alonso. But there was always the worry that in his preferred slot in the middle, against cannier sides, he'd get caught ahead of play, and that as a result, the spine of the side would get out of kilter, the players stretched too far from front to back, and a Cazorla or a Weimann or a Bolasie would sneak up and in between the lines and hurt the shit out of us on the break.
Gerrard was consistently many things, and was very difficult to leave out of the side, but a consistent controller he was not. He didn't consistently regulate the shape of the side, he didn't always consider the shape of the unit as a whole, and he wasn't always aware enough of the worry in behind. We've a chance to address that now.
Put that together with everything else: the footballing capacity, the scope for younger players to assert their testosterone-laden credentials, the scope for a manager to apply his undiluted, unfettered tactical vision, and a contractual platform that (for the most part) will see us recoup most of the money we outlay on players over the next five years for reinvestment, and we've a platform to build upon.
Of course, it all hinges on two things: the right manager with the right vision, and the right moves in the transfer market to address the penetration issue, and put the pep back in our step.
Over to you, FSG.
[rpfc_recent_posts_from_category meta="true"]
Pics: David Rawcliffe-Propaganda-Photo
Like The Anfield Wrap on Facebook