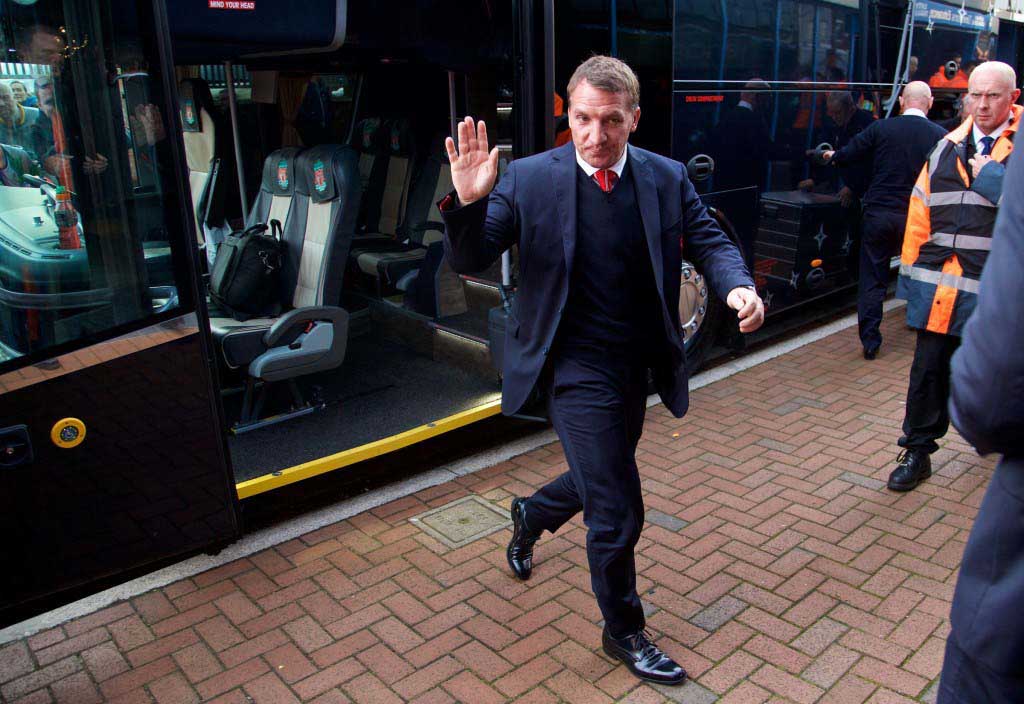 IT is the question being asked everywhere. From the stands to the pubs, from the offices to the bus stops, from the forums to the bloke who lives at the end of my street who doesn't even like football and asks me to leave him alone but I shout my opinions through his letterbox anyway. Should Brendan Rodgers remain as Liverpool manager?
Three years ago I didn't want him. The wounds were still fresh from the unceremonious, albeit probably justified, dismissal of Kenny Dalglish. Who could follow such an icon as leader of this great ship? The big names couldn't wait to say they didn't fancy it, including one Jurgen Klopp. All of a sudden, John Henry was seen walking and talking with Roberto Martinez, then the name of Rodgers came up. A managerial rookie who impressively got Swansea promoted and settled in the Premier League, but he had one year of top-flight experience.
It had gotten to the point where I was shouting at whomever I thought was listening that Andre Villas Boas was the man for the job. Even Paul Lambert seemed to have something about him, it might have just been the glasses. Alas, it was Rodgers. Ah poo.
Mere days later and I was all turned around. I had turned a corner, if you will. The press conference to unveil the Northern Irishman blew me away. He said all the right things, carried himself with what the kids call 'swag', and looked every bit a Liverpool manager. "Philosophy," he would say, and I would lap it up. "Philosophy," he chirped, and I was hooked. "Philosophy," I would say, with no context, and my friends asked me if I was feeling okay.
The philosophy we saw at Swansea, as far as I could tell, was shite players not being shite — passing, moving, pressing, winning. Danny Graham scored 14 goals in that season. Mark Gower was a major part of a dynamic Premier League midfield under him. Mark Gower? Do you know where he is now? Neither does he! The philosophy was coming to Anfield, and so were Fabio Borini and Joe Allen for a combined £26m. "That's… err… really? They'll help with the philosophy? Okay, I'm on board."
It's three years later, so now I would say is a fair time to evaluate the job that Rodgers has done in his time at Anfield. According to reports, Rodgers will have to convince FSG that he is still the right man to lead the club in his end-of-year review in Boston. Apparently dismissal isn't under consideration, though it must be remembered that very similar things were reported about Kenny's position before the trigger was pulled.
I said earlier this season that regardless of what happened, Rodgers should get until the end of the campaign. Even when things were at their bleakest in December, I maintained that he should get the whole campaign as a show of faith following last season's achievements. Dismissing a manager part-way through a season should be Hodge's honour and Hodge's only. It should be named after him. "Are we gonna Hodge this one?" "Nah, don't Hodge him."
I read the comments section on here, on Twitter and on Facebook from time to time (cos I'm dead nosey like that) and have seen a few people accusing TAW contributors of being part of the 'pro-Rodgers brigade'. Why are groups of football folk who share the same opinion always measured in 'brigades'?
The best way of doing this is in the form of pros and cons because I have fallen on both sides of the Rodgers fence in recent times. Also this way, people can't try and read into some underlying bias or agenda. The pros will be positive, the cons will be negative (unless one of the cons is that he's too handsome, in which case you can probably stop reading). So here goes. You might want to go get a cup of tea or coffee/a cold beer for this, it could take a while.
Why Brendan Rodgers should continue as Liverpool manager
Last season: There's no way of getting into the pros without bursting into song about last season. I have been a Red since the early nineties (whadya mean 'sucks to be me'?) and there have been some highs. Not many, but they've been there. Obviously Istanbul is unparalleled, but in terms of an extended period of time, last season was the best I've ever had. *lays back and lights up a cigarette*.
Last season was an outrageous journey not just for how close we came to an unbelievably unlikely title, but for how we got there, playing football the way everyone wants it played, how the game wants it to be played, a style that was no doubt the intention of the game's inventors when they started kicking balls.
The clamour to claim that Luis Suarez was the sole reason for last season has grown immeasurably in recent weeks, but I still don't buy it. Suarez is good, he's amazing, but to have single-handedly taken a team that should have finished outside the top four and gotten them to second and within a whisker of a Premier League title should have not only gotten him the Balon d'Or, but the keys to Cristiano Ronaldo's house and girlfriend.
That wasn't possible, especially considering how much less of a player Suarez had been before Rodgers arrived. He was still brilliant, but not 'as many goals as I can fit into their goal' brilliant. Rodgers managed the team to second last season, and it was brilliant. He was brilliant. Brilliant.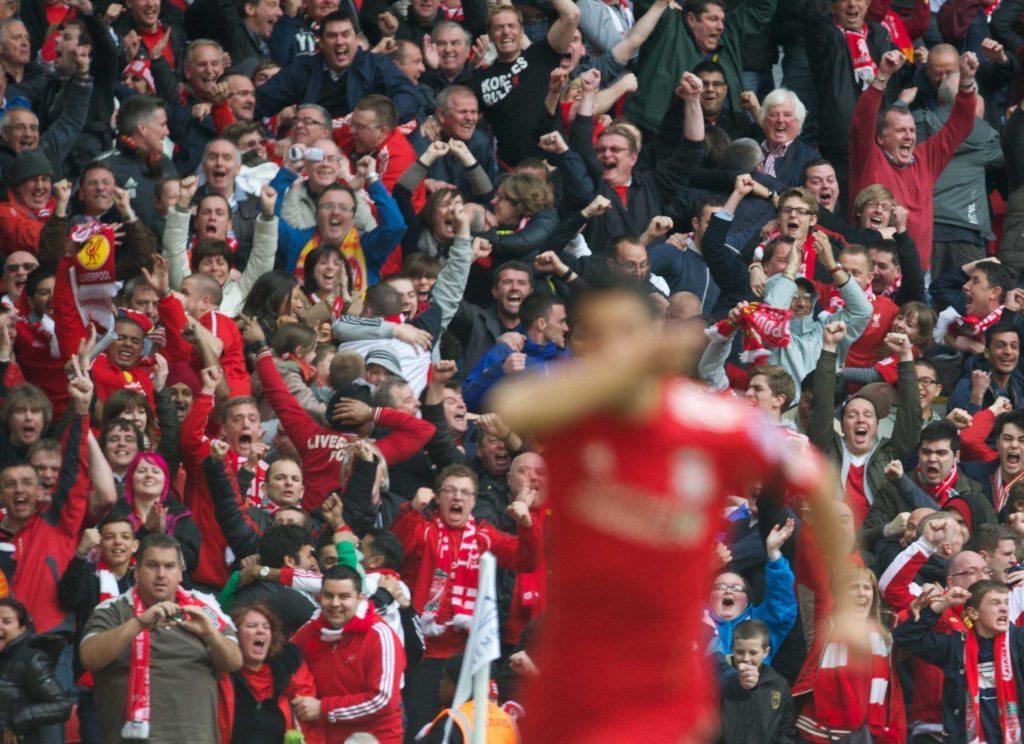 Ability to develop young players: Rodgers gives youngsters a chance. The likes of Jonjo Shelvey, Andre Wisdom and Raheem Sterling were all regulars in his first season, while Suso made a few appearances. Jon Flanagan came in last year and this season the likes of Sheyi Ojo, Cameron Brannagan, Danny Ward and Jerome Sinclair have all been making the bench, with the latter starting to make cameo appearances.
There are plenty of rivals who wouldn't dream of doing the same unless the title is already won (who on earth could he be referring to? The Loftus-Cheek of it) and youth is very much a direction that the club needs to be making the most out of given its inability to compete financially with the very top clubs.
Bad luck with injuries: Losing Suarez was inevitable, but it was okay because we still had Daniel Sturridge. One half of the SAS was still about at Anfield, and as long as he was here, we still stood a chance of… oh he's injured. Well that's okay, we'll manage for a few games, oh I mean a few weeks, oh I mean a few months. Okay he's back, and he's scoring, now we mean bus… oh he's injured again.
On top of that, key players such as Lucas, Sakho and Lallana have also missed large chunks of the season, and given how much better the team looks when all of these players are available, you can't underestimate the effect their absences have had.
He's media friendly: Some see this as a negative, but I love it. I was sick and tired of reading nonsense about Rafa Benitez just because he rubbed some journalists up the wrong way, and Kenny's dismissal of the media was both hilarious and uncomfortable in equal measure. The media quite like Rodgers, and so it's rare that we have been subjected to hatchet jobs like the kind we saw under the previous two managers (Hodge not included).
He gets it: In spite of what some people say, Rodgers gets what it means to be Liverpool manager. While people fixate on the 'par' comments and the other soundbites designed to dampen high expectations, let us not forget the countless times that he has said that he is manager of one of the biggest clubs in the world, how it is a privilege for him to be here and that every player in the world should want to come here. If you still have doubts, just watch his first press conference again (above).
Ability to adapt and find solutions: One of the most ridiculous criticisms I've heard of Rodgers is that he's stubborn. That's like saying Rafa Benitez was a big cuddly teddy bear (I wish he was). He changes things if they need changing. The Reds weren't efficient enough in front of goal, he changed it. They weren't getting the most out of the strikers, he changed it. The defence was conceding too many, he changed it.
There is of course the argument that he changes things too much (which I may get to later), but the worst thing a manager can do is continue to do something that clearly isn't working. Rodgers is a doer.
For all the poor play and results in the first half of the campaign, Rodgers went for the back three solution and it worked, it worked very well. We went from a team that couldn't string three passes together to one that went three months unbeaten. That was a phenomenal achievement for a squad that had shown little else before (or after) then.
Stability: He's been manager for three years. Any new manager would start at year zero, maybe want to move numerous players on, change all the backroom staff, implement a new style, perhaps even change the nets back to white. By sticking with the same manager you should, in theory, avoid rocking the boat. The last thing this club needs is any more instability.
Semi-finals suggest trophy is getting closer: This may not be a popular one, but two semi-finals is a good sign. Losing them wasn't, but getting to them shows that going all the way isn't that far off. Every cup game is a one off (unless you draw or its two legs of course) and so a cup run is reliant on never having an off day. This Liverpool will always throw an off day here or there. If a greater consistency can be achieved then there is no need to panic about the lack of trophies, they will come. In a season where we won no trophies, we were within two games of winning two.
Gerrard says so:  Steven Gerrard is our captain, Steven Gerrard is a red, Steven Gerrard plays for Liverpool, and he rates Brendan Rodgers. Some have said that they're empty words forced on him by the club, but he's said them so often and with such context, like the 'I wish I'd met him 10 years ago' line. Not everything Gerrard says is sacrosanct, but he knows his onions and he knows about playing for LFC. If he rates him, who are we to argue?
Well, me. This is the part where I argue.
Why Brendan Rodgers should be dismissed as Liverpool manager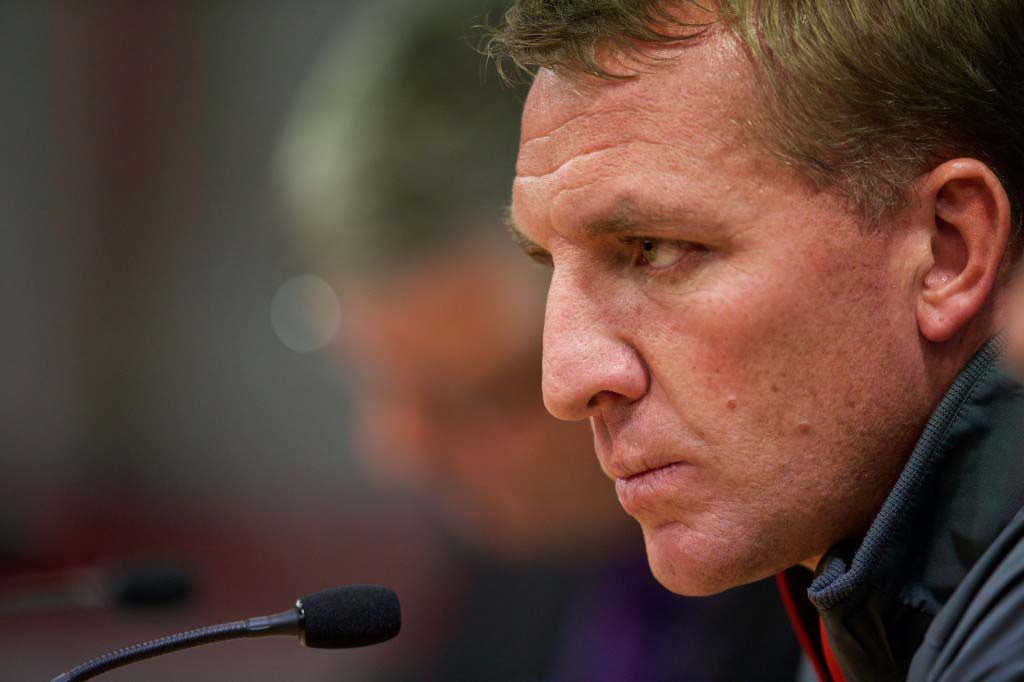 Dramatic fall this season: There's no two ways about it. This has been a bad season for Liverpool. From the great heights of last year, the club has fallen not just out of the title picture, but out of the top four altogether. Some, including the manager himself, have argued that people see this season in a worse light because of the successes of last season, which admittedly saw Liverpool overachieve quite significantly.
However, when Rodgers took over if you'd told me that the Reds would finish outside the top four with less than 66 points in his third season, I would say that isn't good enough, regardless of how the team did in any previous year.
Inability to perform in Europe: The incredibly limp displays in the Champions League, and then Europa League, showed that Rodgers still has an awful lot to learn about managing in European competition. In his first season he experienced the Europa League, and didn't overly impress, but it was his first time.
The expectation was that he would have evolved and learned enough to at least get Liverpool out of what appeared to be a pretty straightforward Champions League group stage (Real Madrid aside). What followed was six poor performances with just one — fairly lucky — victory at home to Ludogorets.
Numerous points dropped to poor teams: It has been a characteristic of Liverpool in the Premier League era to drop silly points to silly teams in silly ways. If Arsene Wenger and his Arsenal side have taught us anything in recent years, it is that disposing of these teams gets you top four. You can be fairly poor against the sides with genuine quality, as long as you do your job against the sides you should beat.
This season has seen an unwelcome return to those days for Liverpool. In games against the bottom half teams, the Reds have won only 34 points from a possible 60, only managing to do the double over Burnley and QPR.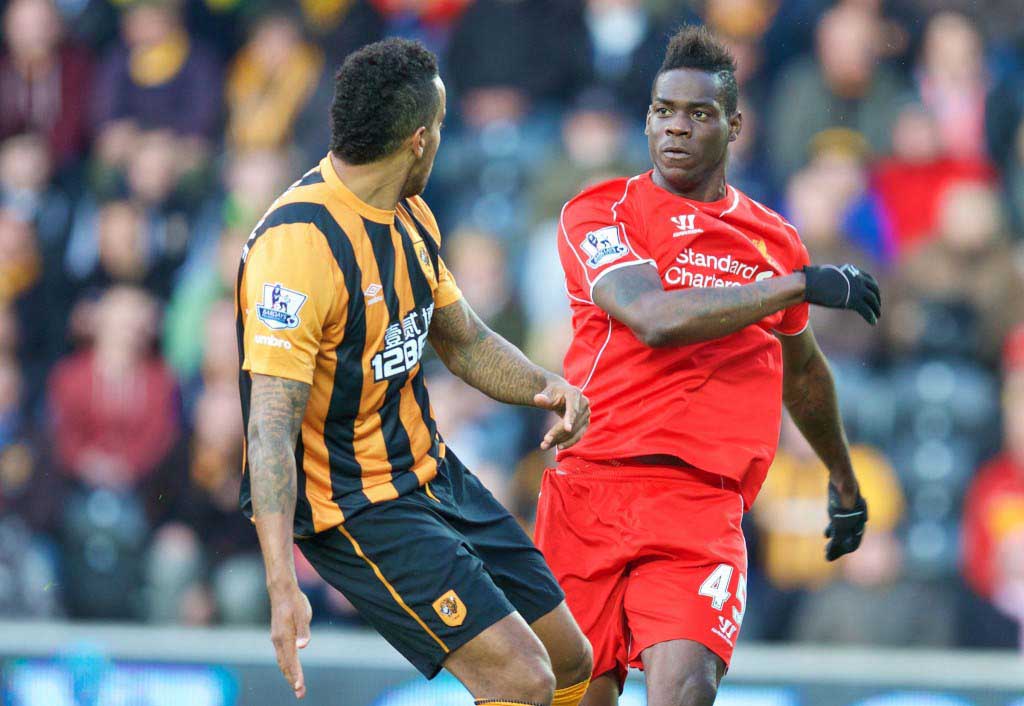 Bad quality of football: It has not just been the poor results, but the performances that went with them. There have been plenty of games this season where the likes of Manchester United, Arsenal and Manchester City have dropped points against lesser teams, but more often than not they've been in smash and grab situations.
With Liverpool, many of the losses this season have been fully deserved. In defeats to Hull, Crystal Palace (home and away), Newcastle, Aston Villa (league and cup) and West Ham, Rodgers had very little to complain about in terms of luck. On each occasion the opposition were simply better. Liverpool had not laid siege to their goal, not dominated large periods of the game or looked particularly in control. They were just beaten by teams that played better on the day.
There have even been successful games where the quality of the football on show hasn't really been up to scratch. Wins over Burnley (away), QPR (home and away) and Stoke (home) in particular were laboured and somewhat fortunate. Even during the unbeaten run in the middle of the campaign, there were a few outings where Rodgers and his men could consider themselves fortunate to have emerged unscathed.
Failure to take advantage of a poor Manchester United: This comes back to the failure to finish top four, but the worst part of it has to be that Liverpool have finished behind their fierce rivals, who themselves haven't even had a particularly good season. Their overall play may not be quite as drab as it was under David Moyes, but Louis Van Gaal's United team have dropped plenty of points themselves in this campaign. In fact they are on course to only achieve a handful of points more than they managed last season.
Their higher position is merely due to the failings of the likes of Liverpool, Everton and Tottenham. This season was a real opportunity for Liverpool to keep United down by keeping them out of the Champions League, and allowing them back into it will only make it a much harder feat to achieve next season.
https://www.youtube.com/watch?v=Ku-p7CHVTa8
Inability to get anything out of strikers: It has been widely acknowledged that, after the departure of Suarez, Rodgers was dealt rather a bad hand of strikers to take his place. While they are far from world beaters, Mario Balotelli, Rickie Lambert and Fabio Borini have managed just eight goals between them this season. Eight.
They are certainly not the three I would have picked, and there is an argument to say that they're not who Rodgers would have picked (though he supposedly did have a big hand in the signings of Borini and Lambert, and at least signed off on Balotelli). However, the fact is that Lambert scored goals, and assisted them, at Southampton. Balotelli scored goals at Milan, and Borini managed a healthy amount at Sunderland.
It's understandable that they haven't replaced the goals of Suarez and Sturridge, but they've barely replaced the goals of Martin Skrtel between them. That is more than just a lack of ability, that is mismanagement. They clearly don't fit the way Rodgers wants to play, so why were they signed? Why couldn't Rodgers adapt the side so that they were more catered for seeing as no-one else was forthcoming with goals? Why wasn't anything done about it in January?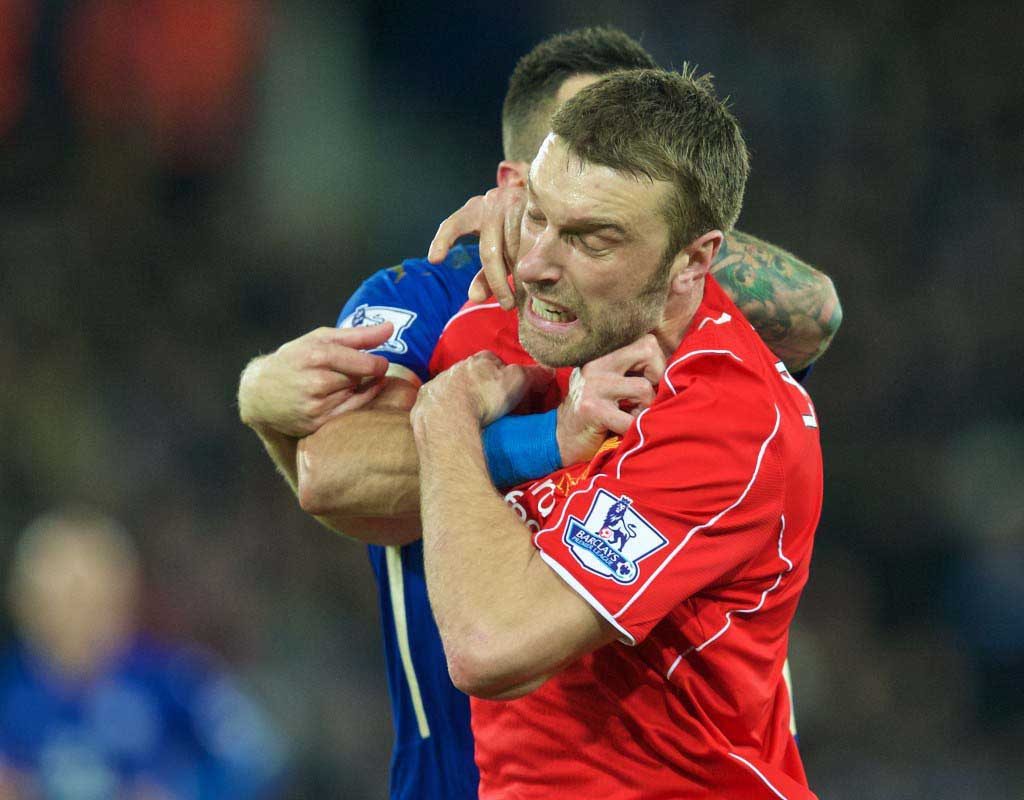 Odd handling of players : Speaking of mismanagement, while Rodgers man management skills have been brilliant on occasion, they appear to have been somewhat lacking with others, in particular Lucas, Lazar Markovic, Balotelli, and before them Daniel Agger, Nuri Sahin and Pepe Reina.
The first three have been very oddly treated in the last year, being wholly relied on for a very important role in the team one minute, and then completely bombed out of the matchday squad the next. Markovic is a young player in a new country who is apparently suffering from homesickness. He has adapted relatively well to a new role as wing back, but whenever a slightly below par performance is put in, he's subbed at half time and often left out of the next squad entirely. The manager is entitled to do this of course, but it doesn't seem to be treatment extended to any other player, apart from maybe Balotelli.
The Italian has been far from impressive at Anfield, but he is the best fit striker on the books at the club (with Sturridge constantly sidelined), and his omission from several matchday squads when supposedly fit has been odd to say the least. There may be perfectly reasonable underlying reasons for this, but it does make you wonder when you think of what Agger, Sahin and Reina have previously said about Rodgers, accusing him of freezing them out of the squad and a lack of communication, which leads me to…
Dismissal of experienced heads: Something that got me thinking the other day was when Rodgers commented that the team needed more experience. It reminded me of the summer he came in and instantly dispatched of Dirk Kuyt and Maxi Rodriguez. At the time it appeared to be part of his philosophy, to promote youth and lead with dynamic players. However, the side of that first season often looked lost, with too many inexperienced youngsters having to take the lead.
Given the levels that Kuyt has maintained since moving to Fenerbahce and Liverpool's struggles with numbers of competent goalscorers (even last season we only had two, they were just very very good at it), I still can't see the reasoning behind that sale, especially when you consider that the club is reportedly now trying to sign James Milner, the English Kuyt. Imagine if we'd had Dirk instead of Iago Aspas last season.
A year later and Reina and Agger were gone too, and many recent reports suggest that Lucas is no longer wanted either. It is a curious way to behave, selling your experienced players and then wondering why your squad is so inexperienced.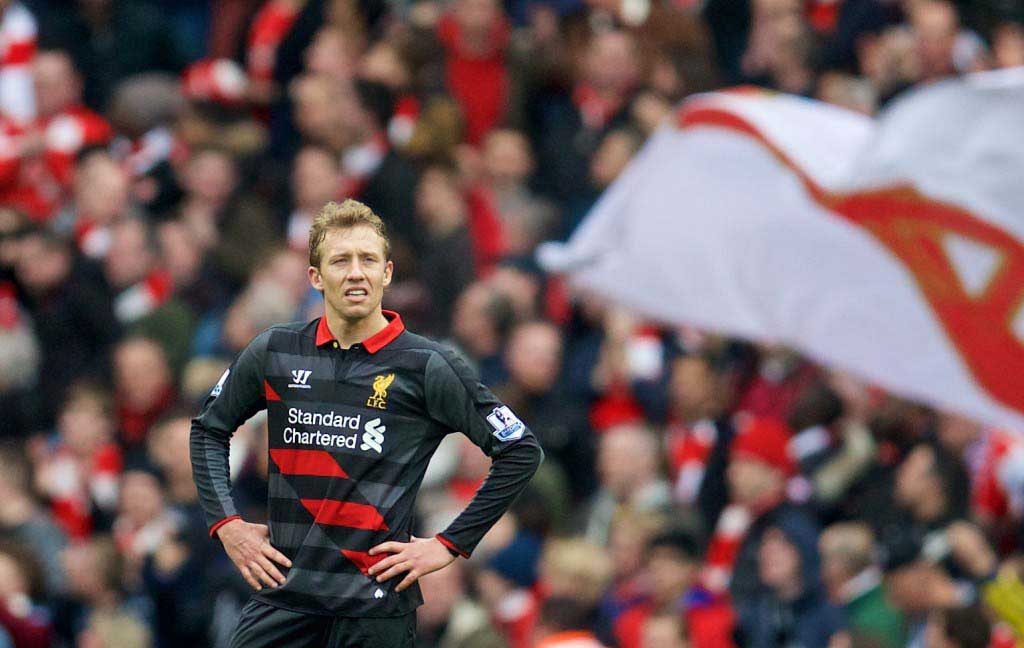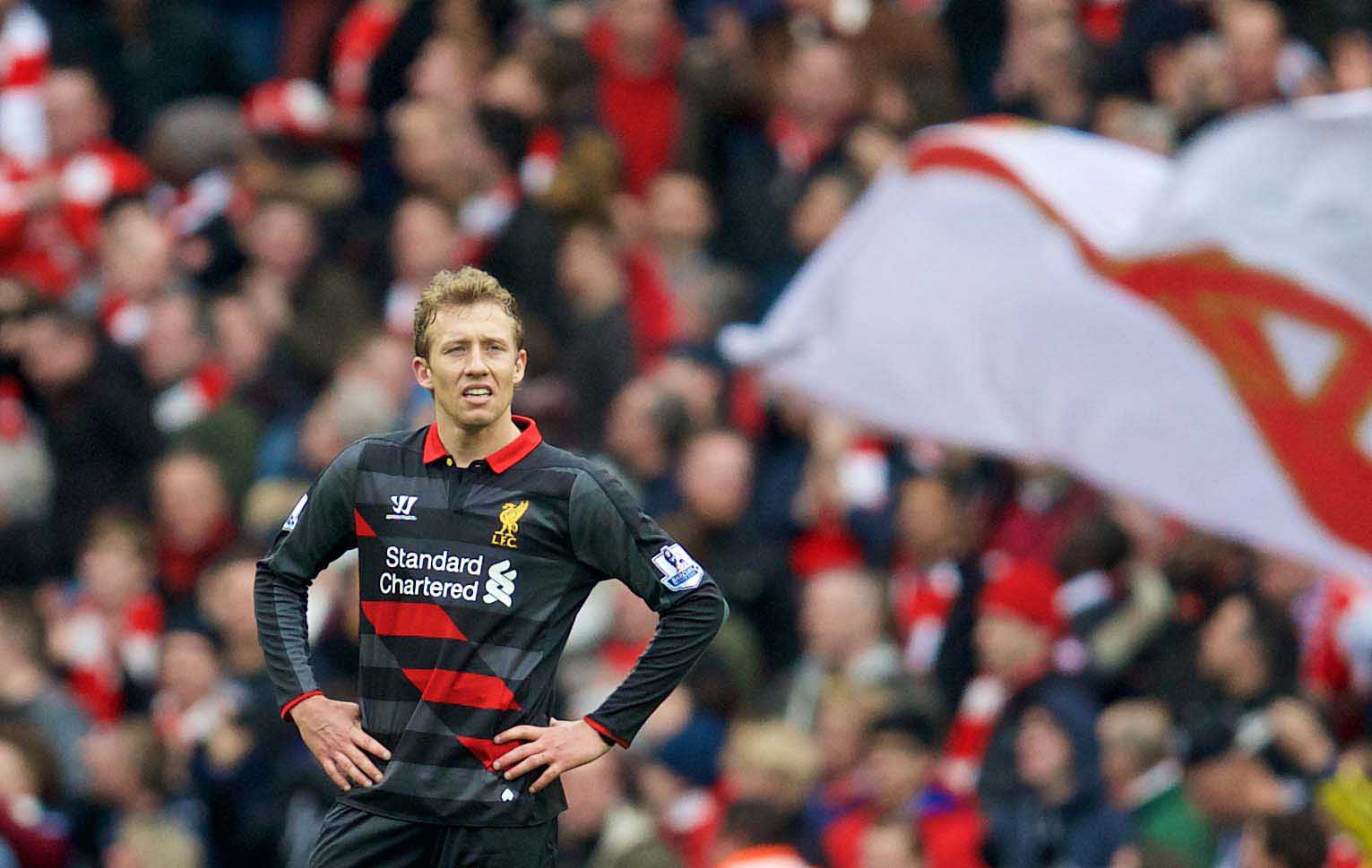 The murky waters of 'philosophy': Did you see earlier on where I was gushing about the Brendan Rodgers philosophy?
Now I feel like I've wised up a bit. Philosophy, to me it's just a made up word. A politician's word, so young fellas like yourself can wear a suit and a tie, and have a job. Sorry, went a bit Shawshank there. Basically having a philosophy means giving yourself extra time in a job by simply saying you have one.
Look at Spurs. Tim Sherwood comes in as just a manager. No philosophy, just try to win games while wearing a child's coat. He won a fair few, but was still dismissed. Mauricio Pochettino comes in, with a philosophy. He has a worse win ratio than Sherwood, but you never know what might happen because he has a philosophy. Spurs fans are happier with Pochettino than they were with Sherwood, because he has a philosophy. This apparently takes more time to implement than just managing a team to win games.
It is then not clear whether it is a positive or a negative that Rodgers has abandoned his philosophy several times over since coming to Liverpool. When he arrived he preached death by football, passing the opposition into submission, overwhelming them with possession and pressing. Last season he kept the pressing, but ditched the possession, and it worked extremely well.
The worrying part is that last season's transfer strategy was supposedly built around this new philosophy of high pressing and counter attacking, largely in a 4-4-2 diamond formation. The abandoning of the style of play and formation rendered most of the £120m spent fairly pointless, or at least misguided. Players like Markovic, Can and Moreno were soon being asked to play out of position. They did pretty well, but it was fairly farcical that it got to that stage nonetheless.
Two strikers wanted: There is an argument that, given how the team did so well last season with two top-class strikers, that the addition of two more this summer will cure all ills.
That is probably true, but surely the counter argument to that is: wouldn't near enough every team be significantly better with two world class strikers in it? If you put last year's Suarez and Sturridge into, say, Southampton's team, I'd be pretty confident of them making top four. It seems like more of an indictment than a plus for Rodgers that without 'top class' strikers, his teams look toothless and disjointed so often.
Unwillingness to work with a Director of Football: This was more than understandable when Rodgers was appointed, and it was admirable that he took FSG on to that extent. They wanted the DoF model, Rodgers refused, they gave him the job anyway.
Reports suggest that Rodgers will be told he now has no choice in the matter when FSG give him his end of year review, and as John Gibbons alluded to in his recent piece on the unsung successes of Damien Comolli's time at the club, whatever you think about the DoF model, it can't be any worse than the current Transfer Committee strategy. If Rodgers isn't willing to compromise for the good of the club, then that could be a problem.
Soundbites: This is incredibly minor, but needs saying (unlike a lot of Rodgers's recent quotes). I don't think it's remotely important what a manager says to the media, just what he says behind closed doors to his players. However, it is really more what you can read between the lines of his recent quotes.
He is a man under pressure after presiding over a bad season, and he knows it. In his time at Liverpool he has largely handled the media perfectly, often coming back from difficult situations by saying exactly the right thing in the right way and calming the worries of Reds fans everywhere.
Lately, he has been merely adding fuel to a growing fire with bizarre comments about bringing Gerrard off against Chelsea so their fans would clap him, the lack of experience in a squad he has shorn of experience himself, and in particular his insistence that performances like the drab 0-0 at West Brom were 'outstanding'.
I'm sure he didn't tell the players they were outstanding on that, or any other occasion he has used the word to describe a 6/10 performance, but you can't help but feel a little patronised each time he does it. Liverpool fans are the most knowledgeable in the world, remember?
The comments don't mean a great deal overall, but you have to worry that he has gone from being a calm and assured public speaker to one who sounds as if he's beginning to panic, and seems to be treating every pre-match and post-match press conference like a job interview.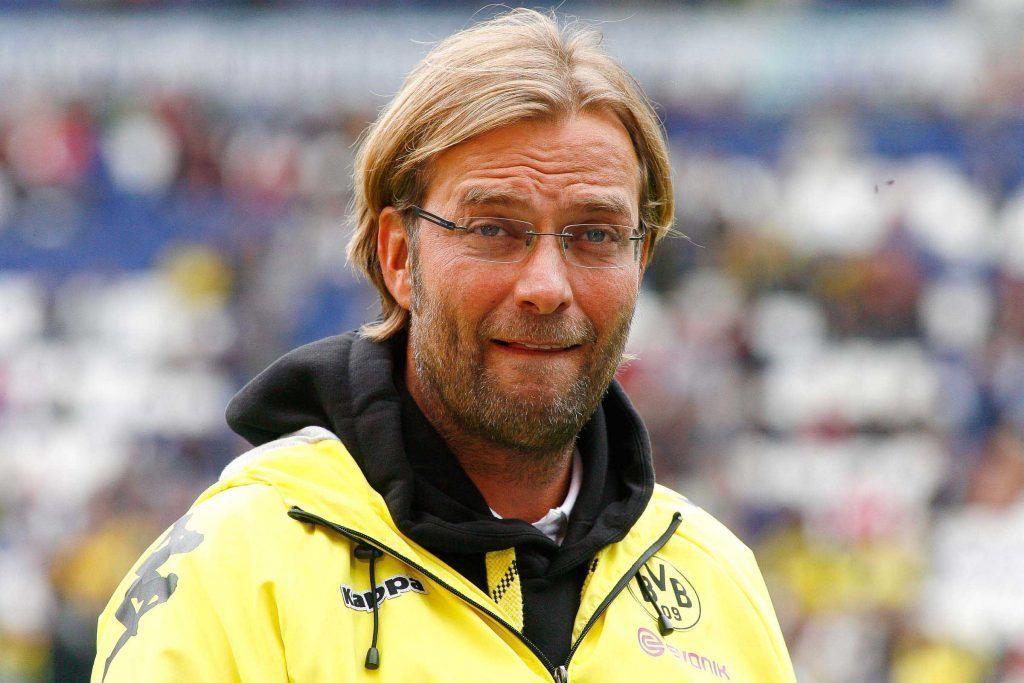 Availability of better managers: This one is of course in no way Rodgers's fault, but it is perhaps the main reason as to why I and many others have been battling with the question for so many weeks.
One of the most annoying things in football is when you hear a football fan say they want the manager of their club sacked, and when you ask them who they want to come in, they have no idea.
As soon as Jurgen Klopp announced that he was leaving Borussia Dortmund after six successful years (and one rather awful one), all of a sudden football fans around the world found themselves not as happy with their own manager as they had been previously. Numerous Liverpool fans were just the same.
Even if the German goes elsewhere, there is a big chance that Carlo Ancelotti will also be unemployed soon, while the very promising Frank De Boer has stated on more than one occasion his desire to one day be Liverpool boss.
Then of course there's Rafa, but Neil Atkinson absolutely boxed that one off with his recent nail on the head piece on the potential return of Benitez to Anfield.
It is not every summer that you get such a line-up of world class managers becoming available at once, and who knows, if the hierarchy does decide to stick for now but then pull the trigger part way through next season or next summer, they may find themselves in a position where all the good replacements have been snapped up and they either have to pay through the nose to get one, or settle for a lesser light.
---
So there you have it. It has taken a lot of going back and forth, reminding myself of every part of the last three years, the highs, the lows, the reasons for both, the mitigating circumstances, the alternatives, the ultimate goal and how to get there. So here it is.
On the balance of things, in my very humble opinion, IF, and it is a massive IF, a Klopp or an Ancelotti can be tempted, then I'd say the time would be right for Brendan Rodgers and Liverpool FC to part ways.
Having said all of the above about trophies, it was ironically a cup game that swayed my decision on this. When Klopp made his decision, I thought "No, we've got a good enough manager already. He'll get it right."
Then Aston Villa happened and I lost my shit altogether.
That probably makes me sound terrifically fickle, and who knows, maybe I am, but it wasn't merely the one game, the one very badly managed game that swayed my decision. During the game itself, and during the aftermath that followed, every single doubt that I had been subconsciously storing about Rodgers and whether last season was the norm or this season was, whether he was the real deal or just a good manager with great strikers (I won't say 'fraud' because that is bullshit of the highest order), it all manifested itself in 90 minutes of abject failure.
Three years into his reign, Rodgers had a relatively strong side at his disposal and sent them out against a vastly inferior side with a vastly inferior manager at our former second home, where victory would see us into the FA Cup final and give our season purpose. He lost, and he deservedly lost. I couldn't envisage a scenario where any other top four manager with the same team would have made such a mess of it. I didn't realise how thin the thread was that my faith in Rodgers was hanging from, but that game well and truly snapped it.
This is not me saying that I desperately want him gone and that he won't be able to turn things around. There is still a very talented manager in there and if we are to bring in two top quality strikers in the Sturridge/Suarez mould, then I would absolutely have faith in him being able to come close to recreating the joy of last season.
However, that is highly unlikely and so we have to assume that there will be modest additions rather than superstars, with the likes of Ings (below), Milner and Benteke the strongest links so far. If that is to be the case, I would feel a lot more comfortable with a Klopp in charge, someone who has made a career out of turning unsung mediocrity into league title winning Champions League contenders, or an Ancelotti, someone with experience to more easily overcome tough scenarios.
Rather than believing that Rodgers isn't the man for the job, it is more that there are better managers potentially available and that this season has sewn enough doubt where the risk/reward ratio has swung further away from stick to twist.
Should neither of those two gentlemen wish to take the Anfield hot seat (and admittedly Ancelotti would be a very optimistic shout) then I would happily give Rodgers another season, though this leads to another difficulty.
With one more season comes more scrutiny. Every result is already obsessed over and criticised to the max if three points aren't achieved, and with so many seemingly turning against the idea of more Rodgers, the atmosphere around the club could become toxic very quickly and even lead to a mid-season dismissal, which would be the worst possible outcome.
If Rodgers is to stay, and as things stand it appears that he will, then he needs to be backed. He needs to be given players he can work with, and not some he has to put up with. The club must give him the best opportunity to succeed.
Some of you reading this will agree, many of you will disagree (Hi Brendan), but there is hopefully one thing that we can all agree on. Whoever is in charge come August, whether it is Rodgers, Klopp, Ancelotti, De Boer or John Carver, we all need to get behind him and commit to an unwavering belief that next year will be our year.
That's just my philosophy.
[yop_poll id="51″]
[rpfc_recent_posts_from_category meta="true"]
Pics: David Rawcliffe-Propaganda-Photo
Like The Anfield Wrap on Facebook