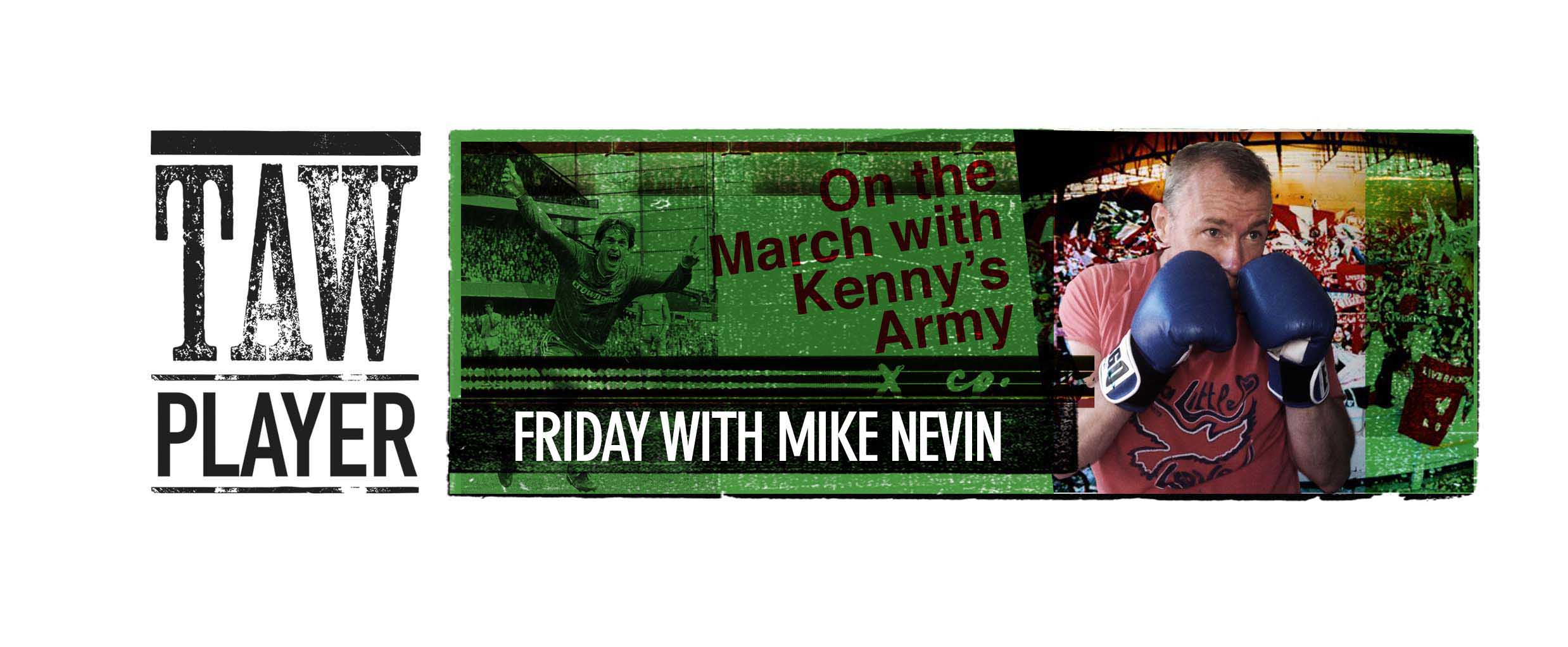 ALBERT Stubbins, Jackie Balmer, Roger Hunt, Kevin Keegan, Kenny Dalglish, Ian Rush, Robbie Fowler, Michael Owen, Fernando Torres, Luis Suarez, Daniel Sturridge.
Goals, Goals, Goals. Red nets bulging.
Rickie Lambert, Fabio Borini, Mario flaming Balotelli. Well, these three fellas — a hearty Scouser and two Italians, each likeable in their own unique way — should feel a measure of shame to appear in the same column; so lads, I'm doing you a big favour here but don't read on. Brendan, too, if you're reading, cover your eyes, mate.
The statistic that inspired me to take this line this week is this: Liverpool's specialist strikers, the abovementioned motley trio (they can hardly be called a crew), plus the stricken Sturridge have scored eight — that's "8", as per the BBC teleprinter when disbelief might prevail — Premier League goals between them, while Everton's back four (Baines, Coleman, Jagielka, and Stones) have scored nine. The Blues defenders are hardly clones of Derek Mountfield (look him up, lads) but it appears they have more of a clue where the onion bag is than our lot. It's just a shame for The Ev there's no trophy for moderately potent back fours.
What do you picture when conjuring up 2014-15 images of Lambo, Balo and Fabio?
For Rickie, maybe if we're being kind, it's him running, wide-eyed, into our end after scoring at Villa. It would be churlish also, not to mention his neat beard. If we're being mean, it's his headlong stumble into the turf near The Paddock on that dark November day against Chelsea. Just for the record, he slotted one at Palace as well.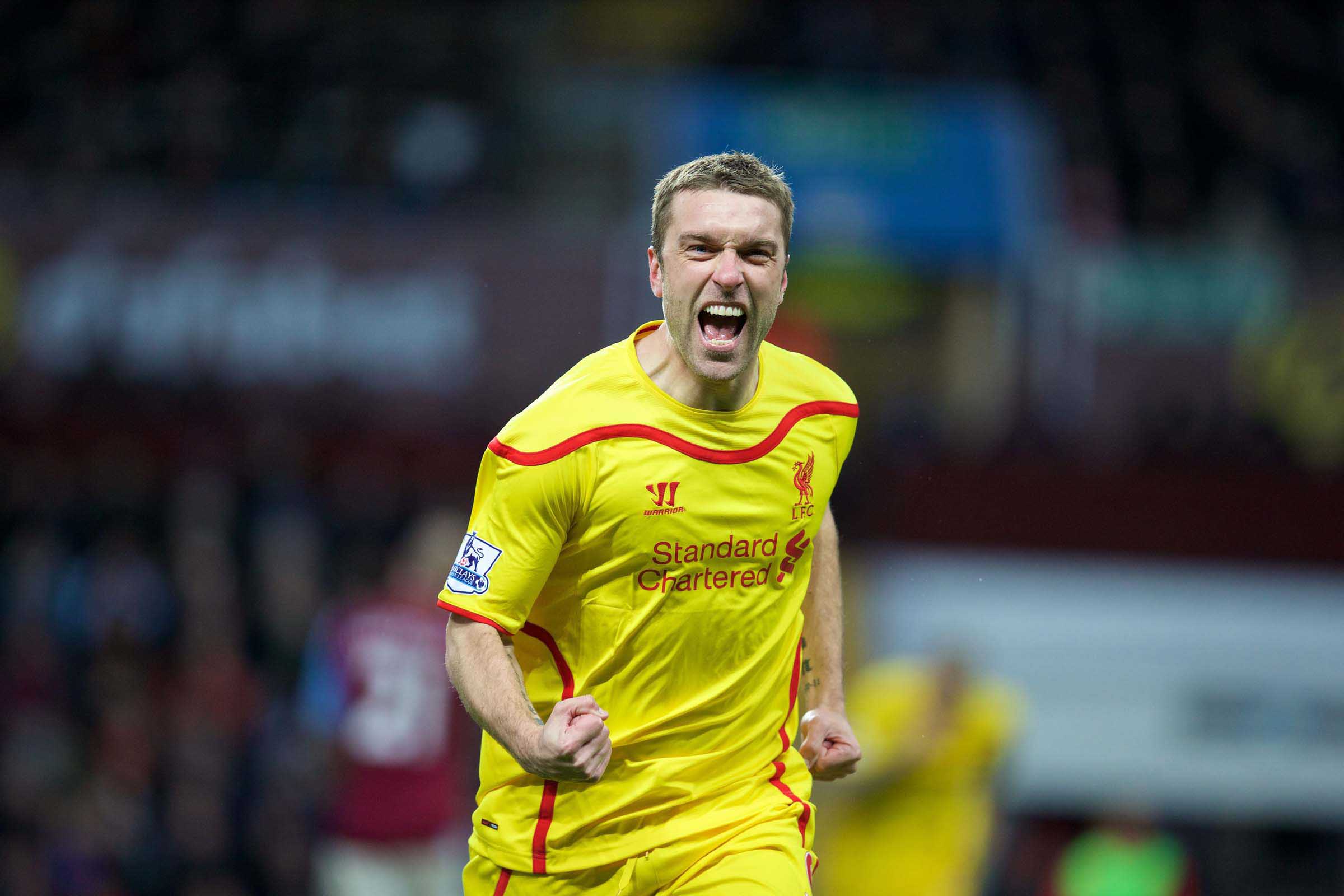 For Balo, it is endless pictures and cryptic YNWA messages on Instagram; the piece de resistance being the one where he's got a thermometer in his gob. One league goal — at home to Spurs — has come at a cost of £19.24million pounds, accounting for his fee and salary combined. They say there are lies, damned lies and statistics but there's an unpalatable truth in that one.
For Fabio, there's a lovely pair of salmon kecks as part of a Grand National ensemble that are a good deal more striking than his solitary league goal — also at Villa. And his very attractive Scouse girlfriend who clearly doesn't fancy the biting Sunderland wind. Can't say I blame her to be honest; I prefer the River Mersey to the River Wear and I'm not fussed about getting me hands into pink trousers unless they're on a lady.
So, we've got four league goals to drool over from these lads. That's two in 21 games for Lambert, one in 16 for Balotelli, one in 12 for Borini. Four goals in 49 league appearances, which equates to one goal every 12.25 games. What a gang of knobheads!
They say the red shirt is heavy. Well, it must weigh about 20 stones if we account for the figures below:
Before signing for Liverpool, Lambert scored 115 goals in 229 games for Southampton and had registered 218 career goals.
Balotelli had 30 goals in 54 appearances for AC Milan, 30 in 80 for title-winning Man City, and 28 in 86 for Internazionale.
Borini was relatively unproven but still had 10 in 26 games for AS Roma in Serie A, six from 12 for Swansea and got 10 in 40 while on loan to The Mackems.
What the bloody hell happens to them as they walk under the "This is Anfield" sign? If Brendan Rodgers coached an extra 20 goals a season into Luis Suarez (he only scored 11 league goals under Kenny Dalglish) and developed Sturridge into a Liverpool record-breaker, what on God's earth (or Melwood) have this lot been hearing from the Reds' management this season. Are there any nets at the training ground? Do we need to send for Steve Peters again, or instead call on a priest or a witch doctor?
Suffice to say, these acquisitions, two of which feature Brendan Rodgers' fingerprints and the other a whiff of blind panic from the transfer committee have been a calamity for Liverpool. Jokes aside, Lambert appears to have aged five years in barely nine months, is scarcely mobile and offers nothing more than an honest fit lad off The Kop. Bought as back up while Suarez was still around, the League Cup should have been his limit, but we've been forced to witness an overnight descent into middle age in 21 league appearances.
Borini, over two-and-a-half seasons at Anfield, has appeared no more than a willing runner, an occasionally useful decoy, with a shot as weak as piss. Never has a lad looked more panicked in a red shirt; his honest constant movement reminiscent of a burglar on the run.
Balotelli is, for me, is the myth of all myths. An enigma; a frustrated talent? No, not in my book. From what I've seen of him in a Liverpool shirt; he's absolutely shit. I've no issue with his work rate; he's not lazy. He does plenty of sprints, but mainly at the wrong time into the wrong areas. He seems a bright young chap, but he has no football brain.
All season I've heard the lids claim "But laaaad, he'll probably blam one in from 30 yards in the Derby/United game/semi-final." Well, he hasn't has he? He hasn't blammed one in from further than six yards. His shooting is bloody awful. I've listened to fans talk of his great touch and technique, but I see no natural aptitude for putting the ball in the back of the net. Apparently, he's good on FIFA.
At Hull on Tuesday came the nadir. Showing, but then disappearing for Emre Can's throw-in, we concede a corner. From the scraps, the Reds' back line move out in a cohesive unit and, at first glance, catch three Hull players, and Michael Dawson offside. That is until one's brain computes the lumbering dozy-arse presence of Balotelli playing them all onside. Mario Fantastico. Later, given the chance to atone, he managed to run away from Glen Johnson's inviting cross, resembling a shoplifter legging it out of the Asda. Balotelli Allez.
Mario Sconcerti, writing in Corriere della Sera, neatly summed up the Balotelli phenomenon as "the strange talent of making everyone happy when he arrives and even happier when he leaves". Amen, brother.
It's hardly a wonder we're struggling. Last season we scored over 100 league goals. Oh, for those heady days and nights. Brendan has to take some responsibility for the lame ducks who've replaced the majesty of Suarez and the Sturridge who danced.
SUBSCRIBE: The Anfield Wrap's TAW Player is now live – exclusive content for subscribers
Moreover though, the blame lies with the owners and/or the transfer committee for only recruiting the impotent trio we speak of. Given the state of Sturridge's hamstrings, groins, thighs and hip, and on the evidence of the autumn, it was sheer neglect to trot out the "difficult market" excuse in January. Both of the erstwhile SAS were mid-season recruits for Christ's sake.
It is a wonder we're fifth in the table. It is a wonder we've even contemplated a top-four finish. If FSG can't see neglect, perhaps they'll recognise folly in the only currency they understand. Refusal to replace the three "unlikely lads" has cost you forty mil, chaps.
Buy us a fucking striker, preferably two. Ones that can shoot and that. In the meantime, I'm off into the garden to blam one in from 30 yards.
See yers next week.
[rpfc_recent_posts_from_category meta="true"]
Pics: David Rawcliffe-Propaganda-Photo
Like The Anfield Wrap on Facebook