WITH Steven Gerrard in the final months of his final Anfield contract and an American adventure ahead of him, we asked Liverpool fans who follow his club-to-be to tell us what the skipper can expect when he crosses the pond in July. First up, MIKE COPE.
STEVEN GERRARD will soon ply his trade for America's most popular football club — from a state by state perspective at least — the Los Angeles Galaxy.
Reactions to the decision in the UK ranged from benign curiosity to outright mockery, not so much of Gerrard as Major League Soccer (MLS). But how do Americans view MLS? How does it stack up against the glamour leagues? And where does Steven Gerrard fit in to all this?
For what it's worth, the mere rumours on Twitter of Gerrard's arrival in Los Angeles had me snapping up season tickets with a speed that would make Chuck Yeager flinch (Ed – the first person to break the sound barrier, folks).
The MLS is a league that seems to have been started first with the intent to be economically solvent with any worry about quality coming later.
From its near socialist-fixed wage payroll structure to its free market shunning restrictions of player movement, and its later adoption of the designated player model (the 'Beckham' rule) there were a ton of cost control mechanisms that enabled the league to protect it from itself.
But the truth is Americans simply don't know what to do with a sport that acts in such a manner.
How do you take a league seriously that in some ways appears to be a heavyweight and yet still feels mostly experimental and temporary in many others? For instance, while the MLS average fan attendance is actually HIGHER than the National Basketball Association's (NBA) on a per-game basis, the average rookie playing for an MLS club earns LESS than some of the low-level administrative staff supporting the club.
Further, when you look at the average salary of players in the MLS — $207,831 (£139,320) a year for 2014 according to Empire of Soccer — they are roughly equal to what an average player in the Premier League earns in a month.
If we learned anything while reading Soccernomics or any other economic study of labour it's that high wages tend to be associated with higher quality.
Simply put, the MLS hasn't taken it as its first order of business to be the best in the world. Some of this is unfair of course, as the MLS acts quite sensibly as a for-profit enterprise while a sizeable portion of top tier European football act more like third-world dictatorships who needn't worry about issues like costs and profit margin. The end result however is a league in MLS with pre-conceived and unmoving restraints limiting its ability to compete with football elsewhere.
So what about the actual football? Is the on-field product so different? Well that's an emphatic YES and quite ironically, it's the MLS's most successful strategic move to date that's highlighted this issue: the designated player. The biggest change in MLS occurred in 2007 when the league introduced the concept of a designated player so the Galaxy could sign David Beckham. This allowed clubs that were willing to spend big money to circumnavigate the draconian salary restrictions to sign top foreign talent.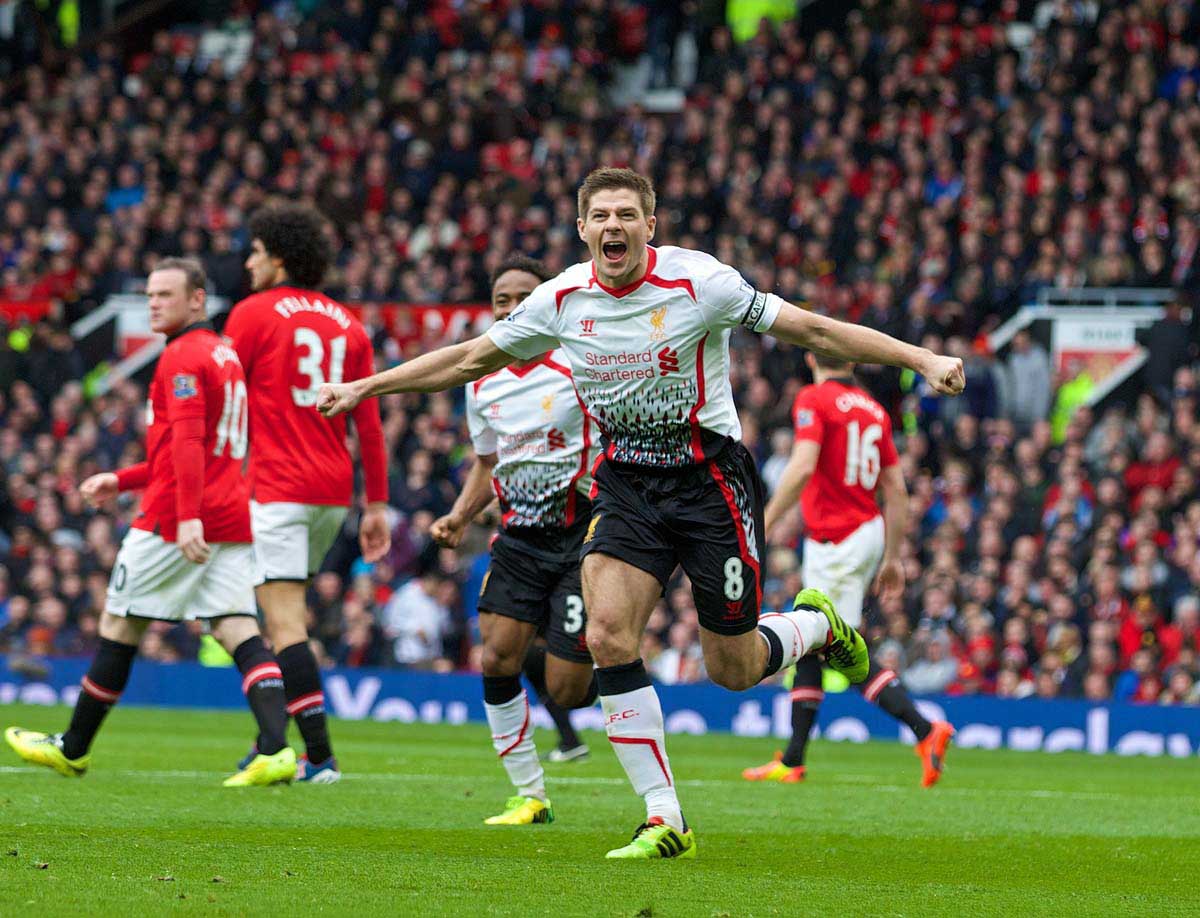 Personally, I don't think I understood what actual footballing quality was until I saw David Beckham first-hand hit picture perfect free kicks from 40 yards out. The anticipation at Galaxy home matches was palpable every time the ball touched his feet.
But therein lies the rub: it was clearly noticeable when a player of real quality was on the pitch. Passes were trapped and moved into space away from a defender, long balls hit their target and kept the attacking player's momentum going towards goal and free kicks didn't feel like scratching off a liquor store lottery ticket.
Even now, when you see Galaxy's Robbie Keane come short for a pass you can tell he's two steps ahead of the rest of his team in where he wants to play the ball. Frustratingly for him, however, the fellas on his left and right don't have the ability to create the free-flowing moves you see regularly in top-level European competition.
Recent Opta stats (2012) bear this out. About 9% of the goals scored in the five top Euro leagues (Bundesliga, Premier League, La Liga, Ligue 1, Serie A) occur on counter attacks. Compare that to MLS with only 1.9% of its goals on counters.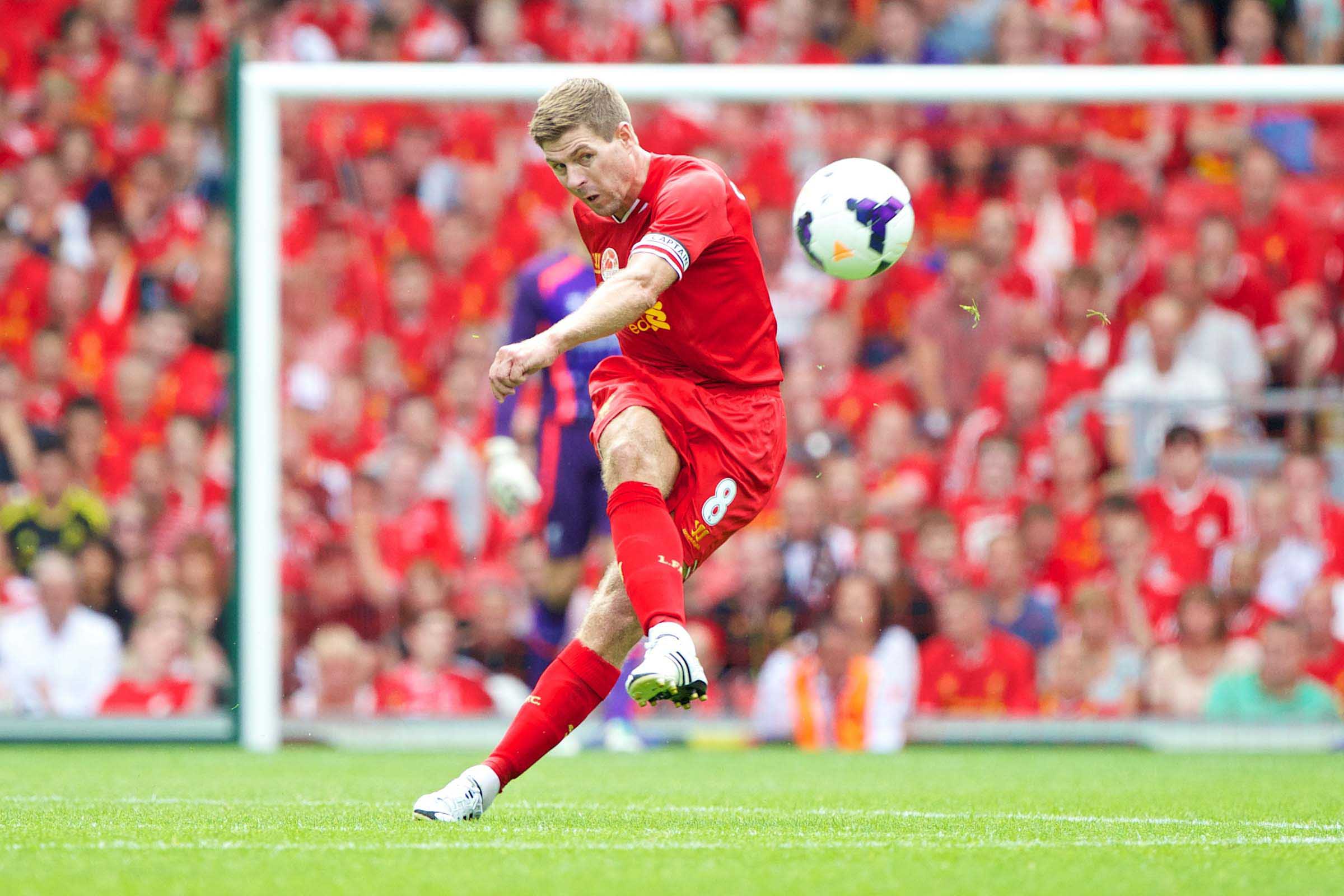 The league as a whole is simply uncomfortable with operating at speed, which I'd argue is the number one sign of quality. Any player with a shred of ability can trap a ball and play a pass free of pressure, but can he do it all while moving at full sprint, maintaining close control, tactical awareness AND possess the necessary physical traits to fend off other top athletes?
Stats like pass accuracy, shots attempted, and goals per game suggest that MLS is becoming more on a par with the Big Five. But I'd argue those favourable comparisons have more to do with the weekly opposition's ability to press and defend then it does an improved standard of talent in the league.
This leaves Gerrard arriving in a league in three months' time that is desperate for his skills. Fans will see his quality from the first minute and he will probably be the best player on the pitch every day he's in the MLS. This is how it was with David Beckham, Thierry Henry, Landon Donovan (domestic but also a designated player) and now Robbie Keane. The manager, Bruce Arena, has already stated that the Liverpool legend is going to be played in the attacking zone predominantly. And why wouldn't he be? He'd be wasted in a deep lying playmaker role as the counter attack numbers bear out.
The Galaxy have scored only five goals in five games and as their five points and seventh position attest, the team is definitely missing the ability of the retired Donovan when it comes to finishing off attacks, especially as teams start parking the bus in midfield this early in the season.
The Galaxy has won three of the past four league titles, but so far they look well off that pace. When Stevie arrives he will play directly up front as the No.10. The whole team will be altered to get him the ball in space (or it should be) and it will instantly cure the grumpy tantrums Keane has half a dozen times per match when he picks up the ball 50 yards from goal with nowhere to go.
Keane, you would expect, will then be able to play more advanced, leaving Gerrard free to attack straight down the middle of the pitch. And if the Galaxy are in play-off contention come his arrival in July, I fully expect them to win Gerrard's first domestic title (that wasn't a sentence I enjoyed typing).
If and when that does occur, I imagine most Liverpool fans will have the same reaction as they did to the news of him joining the MLS. Some will be curious as to what it means for his legacy, most though will cringe the first time they hear a broadcaster or journalist refer to Steven getting the proverbial "domestic title" monkey off his back.
Taking the current standard of the league into mind when judging the merits of that reaction, no real fault can be found.
READ: Steven Gerrard – Replacing A Legend
READ: Steven Gerrard – You Know You'll Often Stop And Think About Him
[rpfc_recent_posts_from_category meta="true"]
Pics: David Rawcliffe-Propaganda/PA Images
Like The Anfield Wrap on Facebook