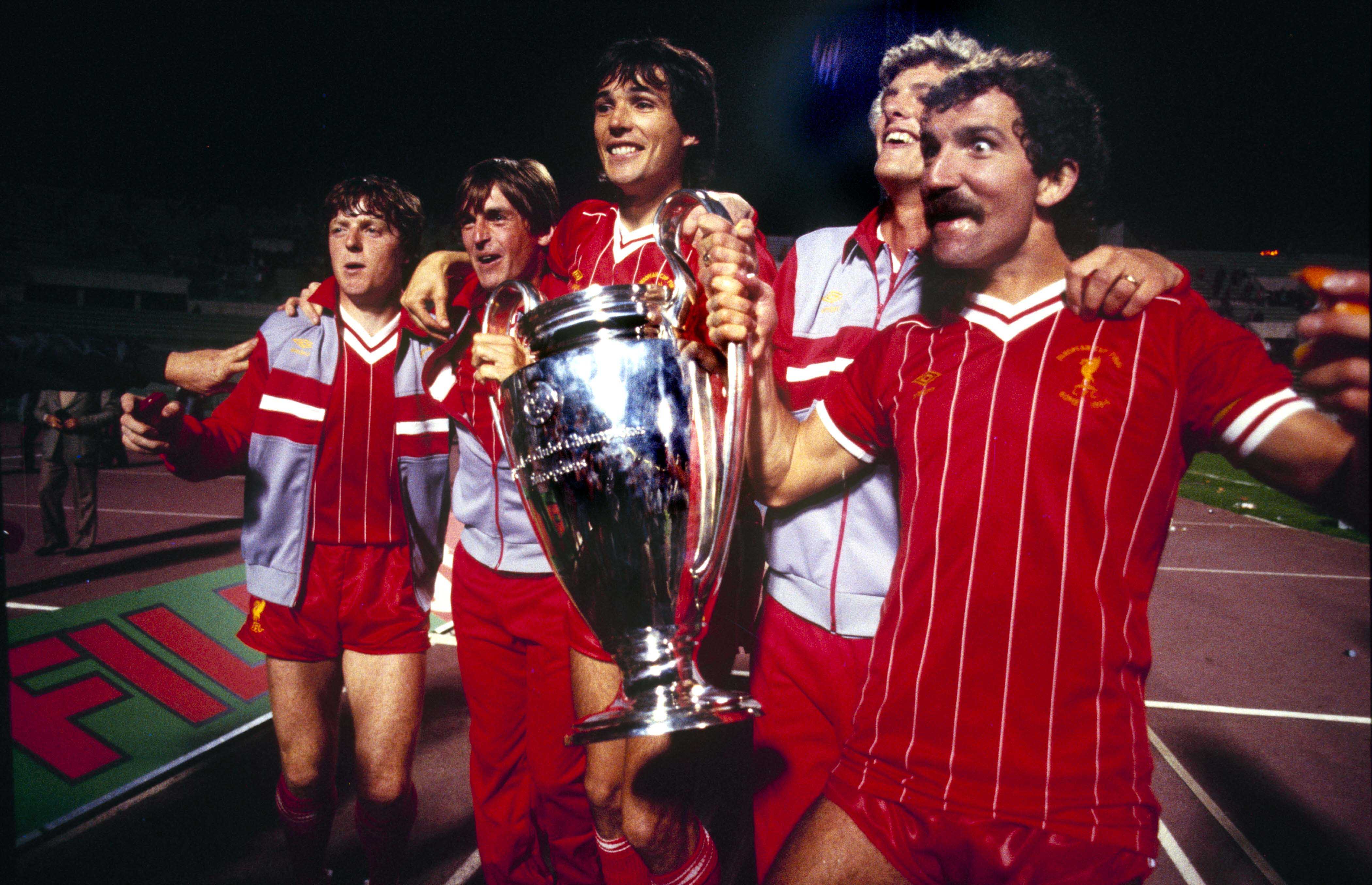 FOOTBALL — perhaps more than any other industry — loves its heroes. It loves creating them, it loves rewarding them, it loves showing them off and, ultimately, it loves to destroy them.
Fuelled by a combination of supporter adulation, media hype and — in most cases — a fiercely prodigious talent, the hero often transcends his individual situation and attains the weighty status of 'public property.' Inevitably, this brings with it higher levels of expectation. If these raised standards are not met, be they performance or behaviour related, then the fall from grace can be a swift one. Ask Fernando Torres.
There was a time when Graeme Souness was a true Liverpool hero. The ultimate skipper, he led the team through arguably the most dominant spell in its history. With unmatched commitment and will-to-win, the vision and artistry of a pre-Raphaelite painter and the kind of inspirational leadership more suited to Hollywood war movies, Souness drove us on to three consecutive league titles, a plethora of League Cups and, most impressive of all, the club's fourth European Cup, secured deep in the belly of the beast.
If anything, his standing was enhanced when he turned his back on the prospect of continued success in Scotland, after five pioneering and controversial years in charge of Rangers, to answer Liverpool's call in the wake of Kenny Dalglish's unexpected resignation in 1991.  But at that precise point, things finally started to go wrong for Graeme Souness.  The dominant force of nature patrolling the Anfield turf was gone, replaced by a man seemingly oblivious to all notions of tact, sensitivity and, in the end, moral decency.  He became, to all intents and purposes, an outcast, shunned and derided by the bulk of the Liverpool support.
That's the thing about heroes; the higher we raise them, the further they have to fall.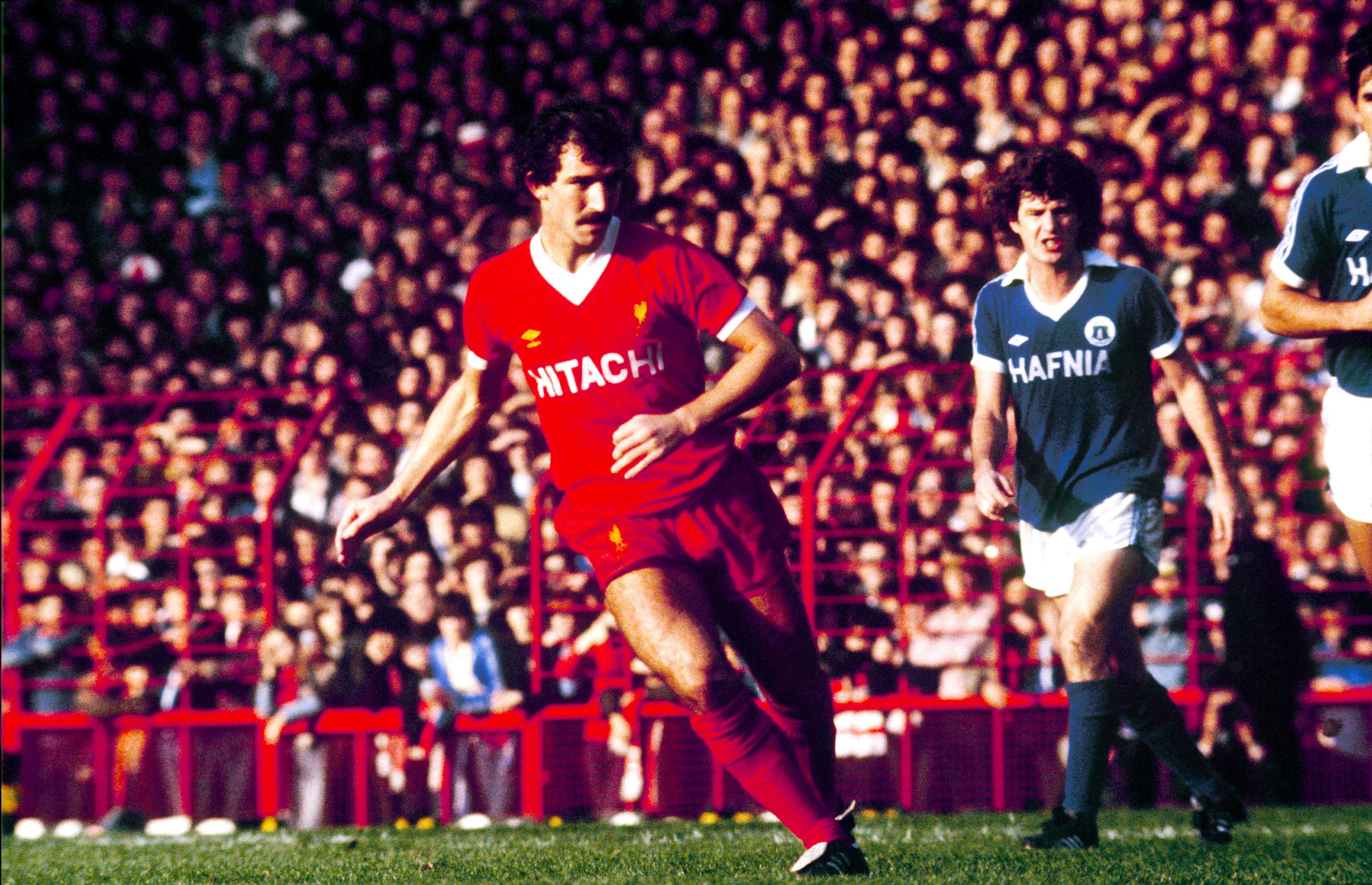 Make no mistake, Souness was a dream of a player. There's little point trying to define his role in relation to the nuances of contemporary tactical thinking, with such restrictive labels as 'holding midfielder' or 'deep-lying playmaker' failing to do justice to the range of his qualities. His game was an irresistible blend of subtlety and aggression, mixing the passing range of an Alonso with the tenacity of a Mascherano, the awareness of a Hamann with the sheer force of will of a Gerrard. Despite this he still amounted to considerably more than the sum of his parts.
Memorably depicted as 'a bear of a man with the touch of a violinist' Souness was at his best dictating the tempo of play. An ability to exert absolute control is a feature common to the game's true midfield greats — the likes of Zidane, Platini, Zico and Xavi. It is a testament to his influence that Souness sits comfortably amid such exalted company.
If one performance could be seen to encapsulate everything that Souness the player represented, it was surely his final appearance in a red shirt. His last stand and his finest hour. In Rome in 1984, he absorbed the hostility of the home crowd, almost single-handedly faced down a Roma side packed with Italian World Cup winners and Brazilian superstars, and gave a display of dominance, composure and controlled aggression to rank with the finest individual displays in the club's history. To put it simply, Souness prevailed.
Ironically, some of the characteristics that made Souness such a formidable leader on the pitch undermined his effectiveness as Liverpool manager. Arrogance, inflexibility, impatience, confrontation — these traits were the antithesis of 'the Liverpool Way.' According to the blueprint laid down by his predecessors, the manager's job was part-psychologist, part-motivator, part-figurehead, part-dictator. It's fair to say that Souness never fully got to grips with either the demands of the post or the expectations of the club's supporters.
It's worth remembering that the appointment of Graeme Souness as Liverpool manager was a decision that was welcomed almost unanimously. Despite growing evidence that an overhaul of the playing staff would be required sooner rather than later, most felt confident that the former skipper was the right man to take on the challenge. After all, he was one of us, wasn't he?
The extent of the rebuild needed to keep Liverpool competitive would be a surprise to Souness. An ageing first-team, with obvious defensive weaknesses and an over-reliance on John Barnes to provide the magic, was crying out for an injection of high-quality new blood. What was even more shocking to him was that certain squad members seemed not to share the commitment that typified his own playing days and were instead more concerned with securing lucrative contracts or making time until their testimonial windfalls arrived.
Against such a backdrop, it is perhaps understandable that Souness approached the task in hand with obdurate ferocity and uncompromising haste. In retrospect, it is clear that he lacked both the judgement and long-term vision to pull it off.
One of the major criticisms levelled at Souness is that he cleared out too many players too quickly, replacing them with performers of markedly inferior quality.  While it is hard to dispute the second part of that argument, the reality is that only seven players left the club in the first 12 months of his reign. Of these, four were already the wrong side of 30, while Speedie, Carter and a perma-crocked Gillespie were never likely to figure in a Liverpool building for the future.
The most contentious decisions saw Peter Beardsley and the promising Steve Staunton ushered out of Anfield. Again, hindsight is an unforgiving judge but there was a degree of logic to both deals that tempered some of the inevitable criticism. Beardsley's form had tailed off after an impressive start to the 1990-91 season and, too often a peripheral presence, he was no longer a regular starter under Dalglish. With Ian Rush also approaching the veteran stage the need to revitalise the attack was a priority, and it therefore made some sense to cash in on the 30-year-old Beardsley. That he continued to perform to a high standard for a further six years, and was replaced by the undeniably limited Dean Saunders, only served to make the decision to sell appear glaringly misjudged.
Staunton was a victim of UEFA's intermittent attempts to restrict the number of foreign nationals eligible for selection in European competition. Unpalatable though it seemed to some for Liverpool to discard a player of such potential, the reality was that the club had ample cover in Staunton's favoured position, with both Burrows and Ablett having performed there effectively. However, the disquiet caused by these departures in particular was not easily quelled, and some of the goodwill that accompanied the arrival of Souness quickly began to be strained.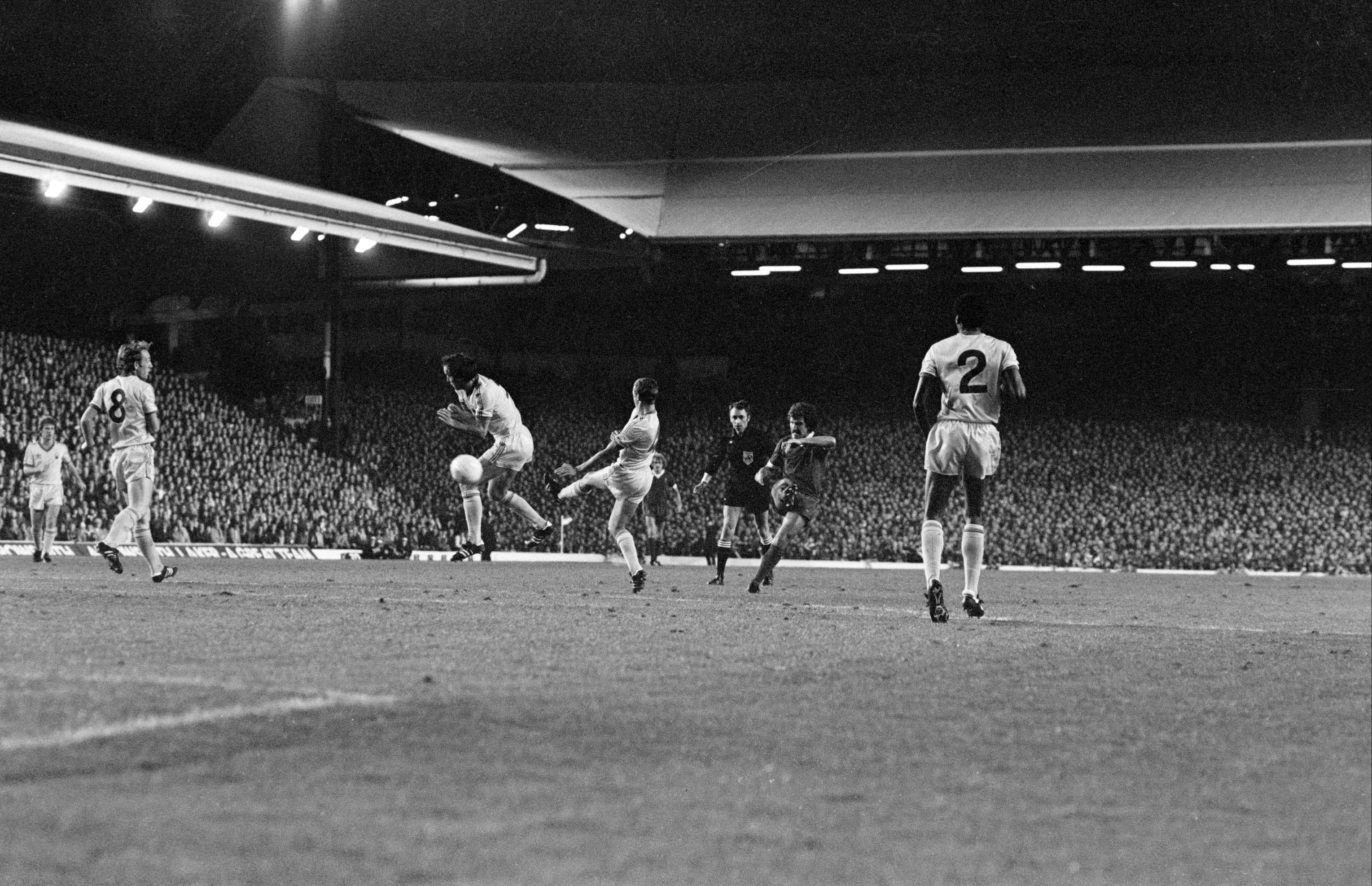 A more telling cause of unrest, and one which is harder to rationalise, was the quality of the signings Souness chose to make as he set about the task of restoring Liverpool's fortunes. Quite simply, too many of the players brought in were below the required standard. Just as Saunders was no adequate replacement for Beardsley, so the likes of Walters, Kozma, Stewart and Piechnik bore little comparison to their illustrious forerunners. Towards the end of his time in charge, it seemed that Souness was attempting to mould a Liverpool in his own image, but by appearing to value steely abrasiveness above technical accomplishment, as personified by the signings of Ruddock and Dicks, the club's traditional qualities were in danger of being submerged.
Allied to this, it soon became apparent that some of the central facets of a successful manager, things like effective man-management skills and tactical expertise, were missing from the Souness armoury. Key players became disaffected, injuries mounted (due, some said, to the introduction of an untypically strenuous training regime) and results inevitably suffered. By March 1993, almost two years after taking charge of the team, Souness's Liverpool occupied fifteenth place in the embryonic Premier League, just three points above the relegation zone.
Clearly, all was not well.
Virtually the only positive to come out of the Souness tenure was his willingness to give young players a chance to prove their worth. Partly out of his disenchantment at the attitudes of some senior professionals, partly out of injury-induced necessity, his readiness to place his trust in emerging talent was refreshing. The likes of Fowler, McManaman, Redknapp, Jones, Marsh, Matteo, Hutchison and Harkness were given extended first-team opportunities and, with varying degrees of success, proved that youthfulness was no barrier to progress.
In spite of his managerial failings, failings which prompted his resignation after a humiliating FA Cup exit at home to Bristol City in January 1994, Souness's place in Anfield's glittering Hall of Fame would have remained largely untouched had it not been for an off-the-field misjudgment that was as hurtful as it was implausible.
https://www.youtube.com/watch?v=HLZ-izJAzAU
By selling the exclusive story of his heart-bypass operation to The Sun, the tawdry peddler of the most sickening anti-Liverpool lies in the wake of the Hillsborough disaster and the subject of a strictly-enforced boycott on Merseyside, Souness committed an offence that went far beyond the confines of the Anfield dressing room. That the paper chose to splash the piece across its front page on the third anniversary of the tragedy was typical of the callous insensitivity Kelvin MacKenzie, its morally bankrupt editor, revelled in. But it was also seen as a further kick in the teeth from the man whose job it was to represent the supporters, not collude in intensifying their pain.
To this day, resentment runs deep. Despite repeated apologies and an admission that he should have resigned immediately, Souness remains a divisive figure, with many understandably reluctant to accept that such actions were anything other than an insensitive, greed-fuelled insult. The defence that he was unaware of the strength of feeling towards The Sun, given he was in post at Rangers at the time of the disaster, was far from convincing from the outset.
Though the scars left by his actions may never heal for some, it is possible to accept that his regret is sincere. He has repeatedly claimed the incident to be the biggest mistake of his life and is clearly pained by the realisation that his time at Anfield has come to be defined by the hurt he caused rather than the enjoyment he provided. He still refers to Liverpool as 'my club' and would surely love to be accepted once more by the supporters he led to unforgettable and unprecedented triumphs. There can be no doubting the gravity of his offence, but it should not be forgotten that Graeme Souness is not the enemy and to regard him as such is to shift the blame and divert our anger from where it should rightly lie.
Perhaps there's still time for this fallen hero to be brought back into the fold.
– Neil is a guest on this week's edition of 'And Could He Play' – a new show about legends, unsung players and cult heroes
[rpfc_recent_posts_from_category meta="true"]
Pics: PA Images.
Like The Anfield Wrap on Facebook