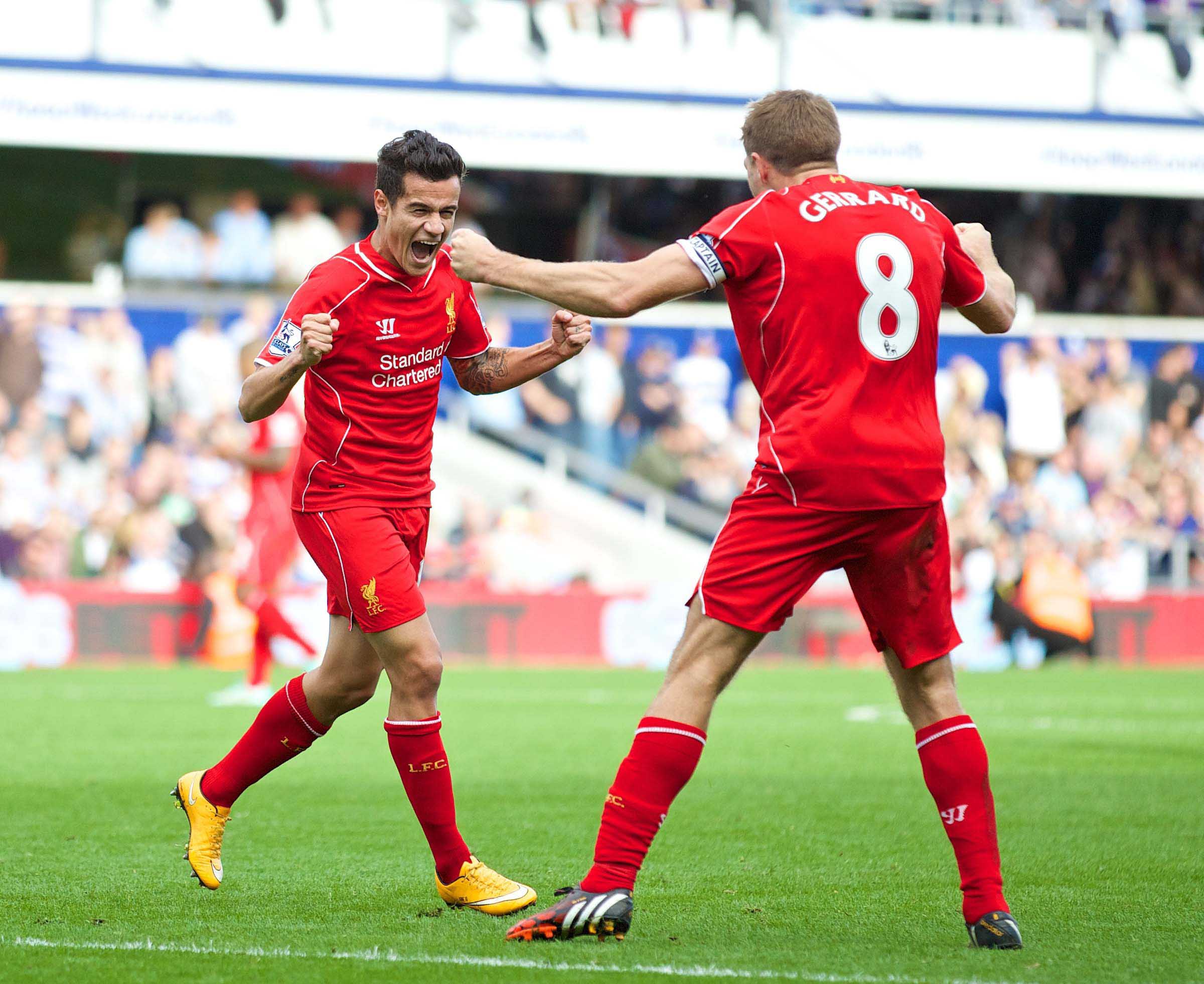 IT'S not eloquent, and it's not inventive, but sometimes the 'ooooohs' and 'aaahhhhs' are the only things that suffice, writes MELISSA REDDY.
The tap of superlatives runneth dry, and you're fresh out of smart 140-character odes. You look around the ground, at the other open mouths unable to muster much more than the same sounds and it hits you — that's the magic. Phil Coutinho's done it again. Pulls out pretty feints and flicks from his pocket, and now he's making words disappear. Mágico.
The beauty of the Brazilian is his ability to make you feel something, whether he is executing the simple or audacious. Quite what it is, is hard to explain. A lot of footballers can do special things, but not all have the power to make you feel like you're experiencing something special. Coutinho will have you shifting in your seat in excitement, on the edge of it in anticipation and ultimately off it — ooooohing and aaahhhhing.
Fellow players feel it too. Luis Suarez and Neymar are among his biggest supporters, the former referring to him as "the difference that makes Liverpool" and the latter confidently predicting he will be "the big star in England."
Despite the tactical voting talk today, his nomination on the shortlist of the PFA Players' Player of the Year illustrates that his gifts are appreciated by his peers, and his contention for Young Player of the Year is a reminder that at 22, there is still plenty of abracadabra to come from the attacker.
https://www.youtube.com/watch?v=uAvIGqjvIiQ
He may end up with neither prize, but it is a testament to his influence and artistry that despite a poor start to the season in a Liverpool side that was a shadow of itself, he still impressed enough to warrant a seat alongside the league's best.
During those dire opening months of the campaign, I had suggested on Twitter that Coutinho was strangled by the lack of movement and ambition ahead of him. His primary role for the Reds is to make things happen, which is the antithesis of how easy it sounds. To exploit space that no one is venturing into, or sliding clever balls between the lines when your recipients are static is about as pointless as the show of the same name.
Feeding Suarez and a fit Daniel Sturridge is a planet apart from suppling Rickie Lambert and Mario Balotelli. I was derided on the platform for suggesting as much, and Coutinho was labelled all sorts, from a 'plastic Brazilian' to a 'overhyped show pony.' There were also a few shouts of 'shithouse' and 'gobshite.'
Following an overdue but welcome Liverpool revival after reverting to pace, pressing and movement, Brendan Rodgers delivered the same assessment as mine in January: "It was a difficult start to the season for him because if you think of Phil Coutinho, he has that bit of magic to make the key pass in the final third and combines with people ahead of him so well.
"Last year he had a Suarez and a Sturridge to make those passes to and he could work well with their style. At the beginning of this season, he didn't have that. Probably until six or seven weeks ago, his ability to make that threaded pass through wasn't on because he didn't have that [energy and movement up front]."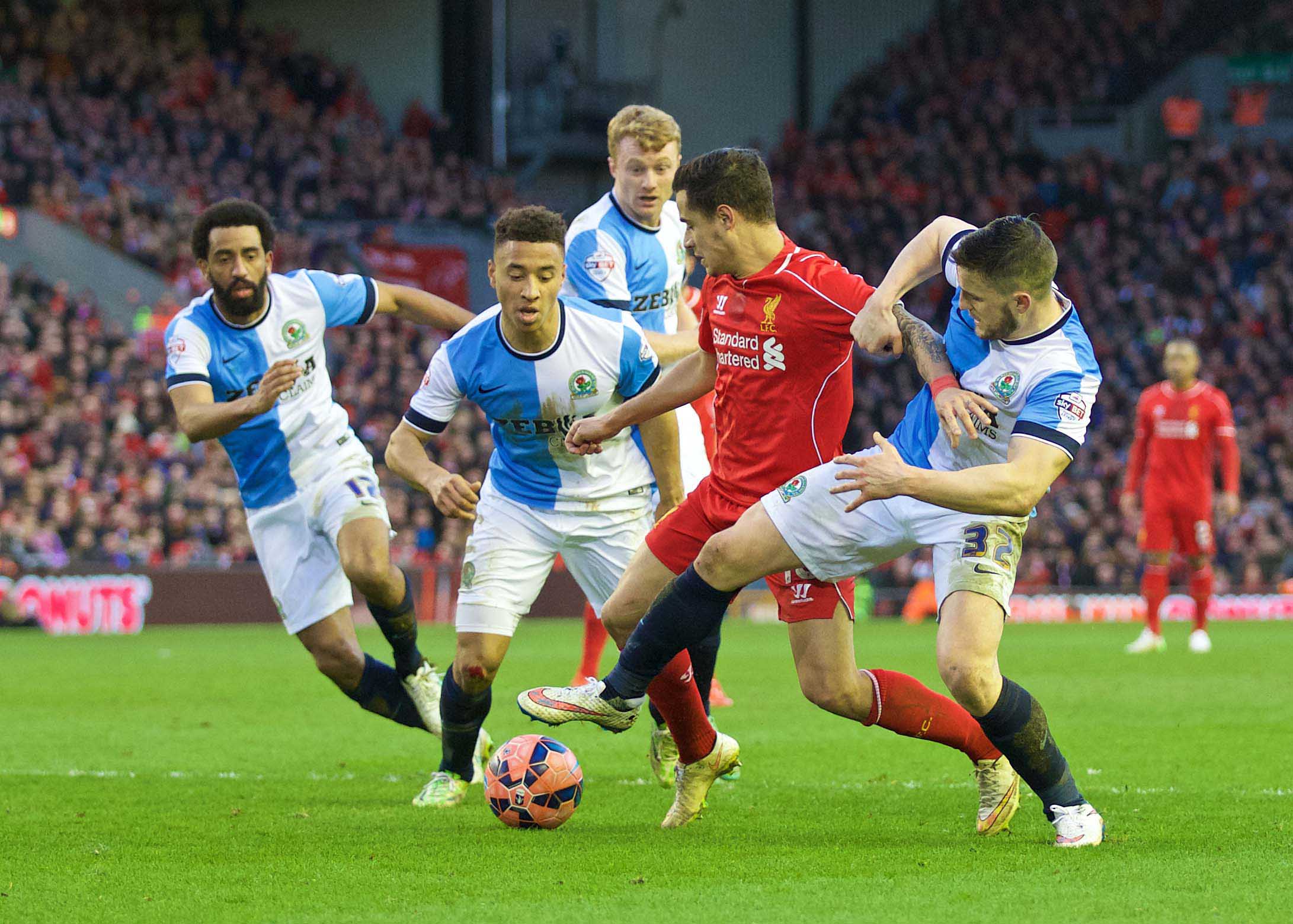 The resurgence of the team and player has intertwined. A goal and man-of-the-match display in the 2-2 draw with Arsenal was followed by assists against Burnley and Swansea, with him pulling the strings in that 4-1 dismantling of the Welsh side at Anfield. Another top performance was registered against Leicester, before he turned his Chelsea markers into spectators during the Capital One Cup semi-final.
Two assists in the victory over West Ham, *THAT* goal against Bolton, followed by more strikes that need CAPITAL LETTERS and bolding against Southampton and Manchester City.The winner that gets Liverpool to a Wembley semi-final and a Vine showing against Newcastle, which gives his side confidence heading to the 90,000-seater stadium…
Often, his impact has been unfairly sidelined by other matters. Raheem Sterling's contract stand-off and 20-year-old like experimental behaviour, Sturridge's breakfast, lunch and dinner of injuries, what concert who is at, Mario Balotelli seemingly being a figment of our imagination…
In a sense, perhaps that's a good thing. Coutinho is only talked about because of what he does on the football pitch. The tabloids don't dine on him, and wouldn't bother bugging his friends for compromising videos, as they don't exist.
While his play is flamboyant, everything else about the Rio-born virtuoso is understated. He is incredibly shy and well mannered, spends downtime with his wife and pugs, and soaks up as much as he can at Melwood. His "fire" which Rodgers has urged him to display, is always on show during sessions at the complex — something he learned from "watching what a maniac Luis was in training."
He studies how Joe Allen protects the ball with his body, how Adam Lallana is persistent in the press and how Jordan Henderson times his runs from deep. His desire to sharpen his tools is as intense as his work rate, something which often goes unnoticed with flair players.
https://www.youtube.com/watch?v=8PCd6zvd9yY
Coutinho's job in Rodgers' team is arguably the hardest; he has to play the game in the future. Where is the space and who will move into it? He has to think not just about what he is doing, but anticipate what his teammates will do and judge how he can make their tasks easier. He embodies the manager's bold, aggressive approach and is the key to transferring it from paper to pitch. His effort off the ball is as important on it. He is always harassing, always pressurising, always looking up, plotting an attack on space.
'Don't give the opposition any peace' has been Rodgers' remit to Coutinho, and his brilliance in conflict has worked enough to get his markers to vote him as one of the six best players in the league this season.
Frighteningly and excitedly, he's not yet done learning and improving. There's a few more levels to hit and tricks to master.
Liverpool have to make sure that when he does fully realise his potential, he remains in L4. He sells shirts, he fills the stadium, he gets you to feel something…
And he makes us believe in magic.
Read: Friday column: Forget Liverpool's 'issues' and roar on the Reds at Wembley
Read: Getting a semi on – four memorable last four matches
Listen: Wembley build up on The Anfield Wrap on CityTalk
[rpfc_recent_posts_from_category meta="true"]
Pics: David Rawcliffe-Propaganda-Photo
Like The Anfield Wrap on Facebook