A PICTURE of two Premier League footballers holding (legal) shisha pipes about six months ago pockets you £3,000. Especially when you play one tabloid newspaper off against another. So now you know.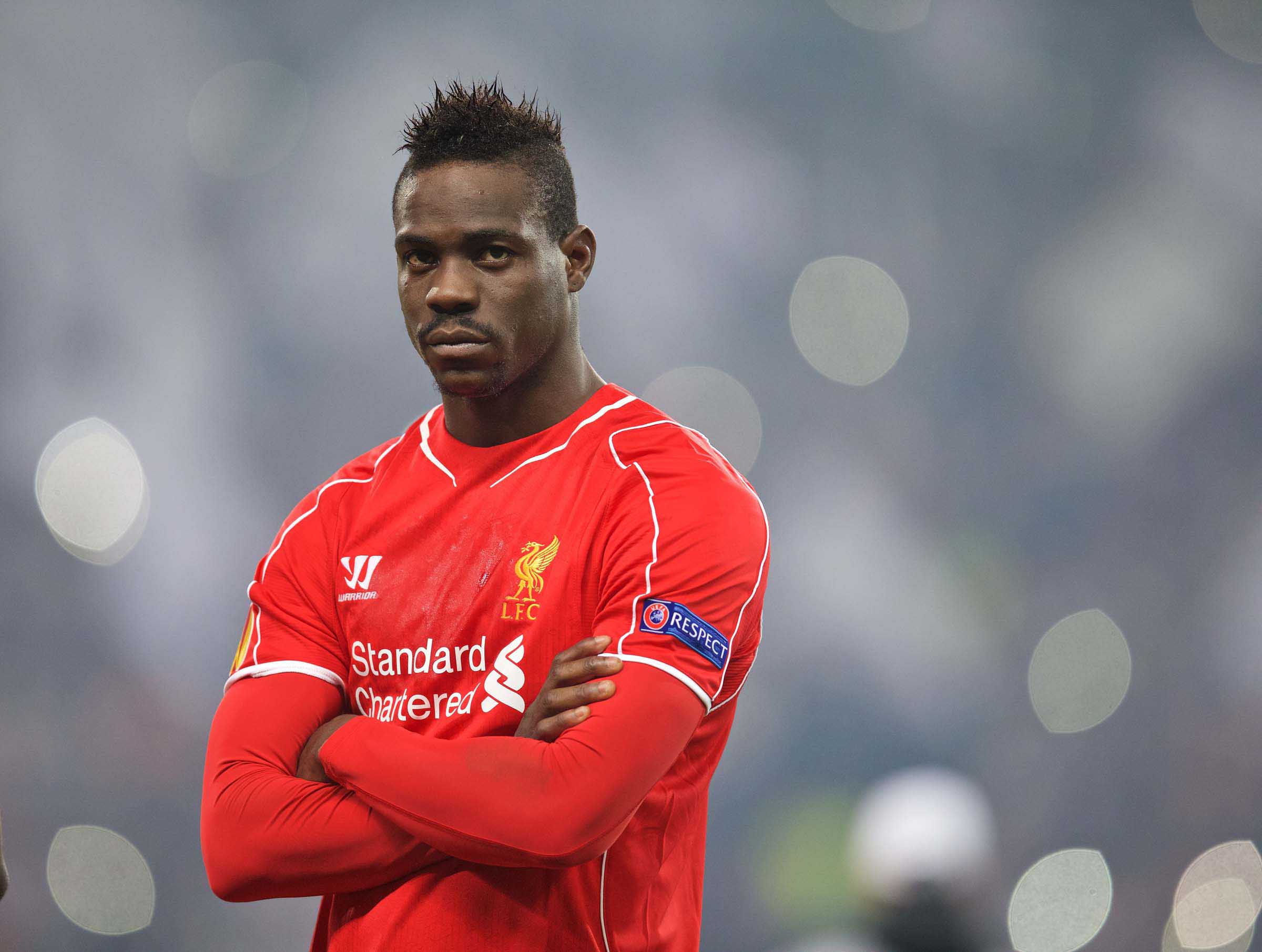 In other news, Mario Balotelli — a player Brendan Rodgers wants out of Anfield — has been linked with a move back to Italy after comments emerging from Genoa. The comments in question suggest Sampdoria want the £16m striker on the cheap though…
"He's lost his hunger," Sampdoria president Massimo Ferrero said. "He's earning too much. If he was only on bread and water, he'd be a champion again.
"I would take him — he'd be the real Balotelli again here. He wouldn't have too much pressure here in Genoa."
Balotelli, on £80,000 a week at Liverpool, might want a bit more than bread and water to be fair. Nice try, though.
Skills…
Even Gary Neville was bigging up Philippe Coutinho on live coverage of Liverpool's match with Newcastle last night.
Neville told Sky Sports: "Sometimes when a player comes for £8 million you think there must be something wrong with him. Why would a club like Inter Milan let him [Coutinho] go for £8million, if he was the real deal?
"From Coutinho's point of view, he's getting to a lot higher level now. He looks like a £25-£30m player rather than an £8m player."
We're going to Wembley
SOS told by Met Police that Chiltern, Virgin and London Midland trains will have an alcohol ban from 5.30pm after the semi final this Sunday

— Spirit of Shankly (@spiritofshankly) April 14, 2015
More information for fans travelling to Wembley at the weekend here. Pubs-wise, Liverpool have been allocated boozers on the east side of Wembley, namely: The Torch, Crock of Gold, Moore Spice, Watkins Folly, The Crystal Club (Silverspoon), Blue Check Cafe, The Parish, First Class Sports Bar, The Wembley Tavern and Flyers Last Stand.
Liverpool to take action against fan who branded prayers 'a disgrace'
The Liverpool Echo says the club will take action against Stephen Dodds who tweeted a picture of solicitors Asif Bodi and Abubakar Bhula worshipping during the half-time break when Liverpool played Blackburn Rovers at Anfield on March 8.
Ghana star was 'childhood Liverpool fan'
https://www.youtube.com/watch?v=0gIZogfsorU
Ah, that old chestnut. Ghana star Andre Ayew admits that it would be an 'honour' to move to the Premier League — then revealed that he has been a Liverpool fan since he was a boy.
The 25-year-old Marseille forward has been linked with a string of clubs across Europe but he said: "All my life I have been a Liverpool fan. When I was young I was watching the Liverpool games.
"Steven Gerrard is my favourite player. It will not be easy to see him leave in the summer, but we all need a new challenge."
[rpfc_recent_posts_from_category meta="true"]
Pics: David Rawcliffe-Propaganda-Photo
Like The Anfield Wrap on Facebook