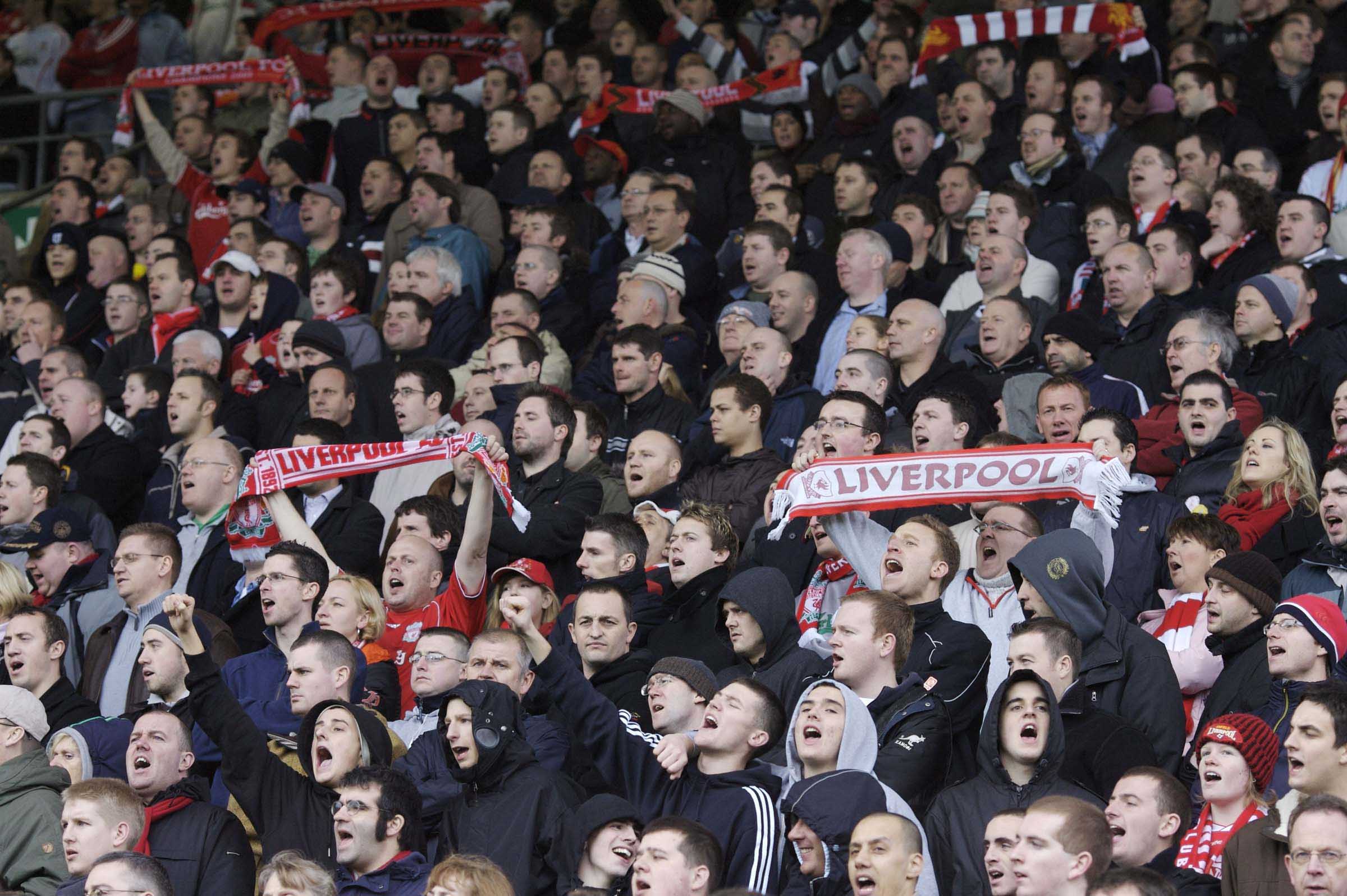 THERE was a discussion on the new TAW Player last week about your favourite ever shout at the match. As ever with listening to pods, I became frustrated that I couldn't join in and cite my own examples but maybe it was just as well I wasn't on air. I wracked my brain to think of one but got nowhere. It seems that in 30 years of match-going I've never heard one witty shout. I really should think about choosing wittier friends.
My mate Keith has two. On Gerrard's debut — game number one of a glittering career — the fresh faced, bowl-headed future captain of club and country made his way down the wing and sent in a cross at the Anfield Road end, only to see it float harmlessly behind. A collective groan went around the ground before a lad near Keith shouted: "Oh, fuck off Gerrard. You're always doing that."
The other, more recently, came when Martin Kelly returned from a long-term injury. He was struggling with the pace of the game and needlessly gave the ball away for the umpteenth time. A bystander shouted in a catarrh thick Scouse accent: "Kelly! Get some fucking confidence, you!"
But, as for me, nothing. So, forgive me if I have to borrow anecdotes from friends. This is my favourite.
I went to Poly in south east London, a stone's throw away from Charlton FC. I'd get to the odd Liverpool away and Anfield game when I was home but while I was exiled I would make do with the glamour of The Addicks. Ah, the beauty of those corrugated stands at The Valley. The weeds growing through the cracks in the paving stones outside the car park. The rusted metal of the turnstiles. Quite, quite beautiful.
They were back in the old Second Division then and about to undergo a resurgence thanks to players such as Lee Bowyer, Danny Mills and Richard Rufus but not yet. At this point they were going nowhere fast. Still, I was all for getting along and cheering on 'big fat Peter Garland'. Firstly, it was a new ground and I do love visiting a new ground but, more importantly, it was a chance to see what following a 'lesser team' was like.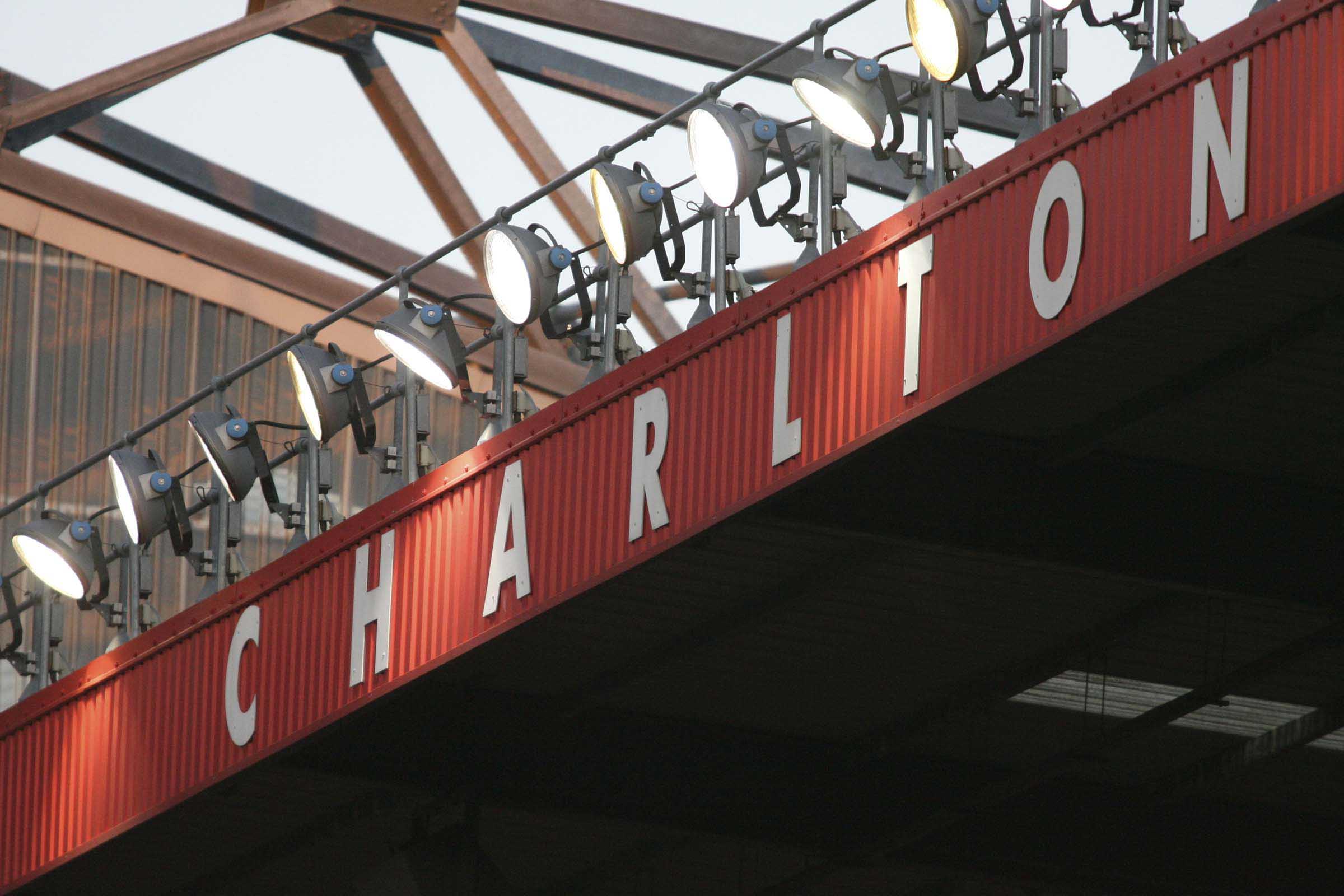 It was an eye-opening experience. The 'vegetarian range' in the kiosk below the stand was chips and chips alone yet still advertised as a separate section on its own poster. The team came out of portacabins near the corner flag as the ground was still under construction following their return to the Valley, but it was the songs that first drew my attention. Ah, the songs. They were truly awful. Mercilessly bad.
They sang 'Mull of Kintyre' — cunningly substituting the word 'sea' in the line 'the mist rolling in from the sea' to 'Thames'. Nice. There was the almost ubiquitous 'AlanCurbishleysRedandWhiteArmy'. Then there were the little quirks. The Tannoy operator suggested the locals applaud the opposition before the game started. I laughed at that and looked around to share the moment with those around me. They didn't share it. They applauded the away fans with beaming grins! I couldn't believe that but I was much taken with that sort of hokey charm.
So, back to the story. I got to know a few Charlton fans pretty well by then and one told me about the time when Charlton had lost something like nine on the bounce. These were grim times. They couldn't find a goal from anywhere and even a shot was asking a bit much. Week after week the fans would traipse through the turnstiles, deliver their songs about the nearby river, and take their hiding before returning home, only to do the same thing again the following week.
Then one day, one golden day, it all changed. Charlton scored. An actual goal. A good natured if a little sarcastic round of applause went up. Then they scored another. Eyes were rubbed and heads were shook. Surely this was a mirage. Charlton were two up. Two. Goals. Up. Songs wafted around the stand — tentatively at first and then with a growing volume. Two goals up! This was the greatest game of the season.
But, no! Charlton scored again! And again! And again! Charlton led 5-0! As the game crept into injury time the opposition scored to make the score 5-1. There was a minute or so left, but this meant a change in tone. Singing and dancing were curtailed at the loss of a clean sheet. As the game restarted for a handful of seconds, a panicked voice in the stands shouted.
"Come on, Charlton! You can STILL do it!"
I love that. Five one up and there was still the expectation of doom. No matter how comfortable the game was there was always the sense that it could go tits up at any moment. I'm the same to some extent. When Hernandez scored a late goal in the Dirk Kuyt hat-trick game to make it 3-1, I was overcome with an icy shudder. They couldn't, could they? Every time we're beating a better side and our end begins a 'You'll Never Walk Alone' I think we've gone early. We're always three 40-yard own goals away from ruin. Those words could come back to haunt us.
It's that sense of doom that makes the good times even better. Imagine the opposite. Imagine the boredom of expecting and getting win after win after win. Tony Evans recently told me about his encounter with a man from Norwich who supports Barcelona. Not as a second team or anything like that you understand, but actually supports Barcelona as his number one team.
Firstly, no you don't. You know nothing of the culture, the traditions or how the fans act. It's — and it's not a nice term — glory hunting plain and simple. Where's the joy there? They'll lose two games a year and win everything else. You're not going to get nervous at 5-1 there. He's completely missed the point of football. The heartache is part of the fun. We're all masochistic to some extent or we wouldn't be here and to erode that tension from your support is nonsense. You might as well start supporting a new team in the third week of every May.
The other side of the coin confuses me even more. I'm told that some of our Mancunian friends have T-shirts mocking our annual proclamation that 'this year will be our year'. They thumb their noses at such exuberant confidence as, most of the time; it really isn't our year at all. They shake their heads and hold their sides as we brazenly claim that we're winning the lot before a ball has been kicked. The wags!
I don't understand this. What else are we supposed to do? Claim seventh and a cup run and go into the new season fully supporting that outcome? What's the point of the game if we do that? Sure, there can be a realistic feeling that sits under your ribs with a dejected sigh but you can't aim for it at the beginning of the season. Even the worst teams dream of a 17th place. Football fans don't budget for points before kick off. Arsenal had three of our points last week. They were ours. No one sang songs in the hope of a draw or narrow defeat. A win, always.
Last May, I was on a very hungover podcast after The Anfield Wrap end of season party. Neil asked me, Gareth Roberts and Mike Girling if we would take 84 points next season. I said yes as I thought that would have seen a top two finish and the elevation of the club on the domestic and international stage. I did wonder how it might be if Suarez left but even then, with the horrors of May behind me, I still thought 84 points was possible.
A few months later some of the regular contributors were asked who would win the League and most of us said 'Liverpool'. It was early August and Southampton were on a bus somewhere, ready to fulfil the opening fixture of the season, so there was literally all to play for. P0 W0 L0. Champions, please. This is our year. Sod it.
Suffice to say, I'd definitely take 84 points now, even though there would have to be an unprecedented bending of the laws of mathematics to achieve it.
I'll hold my hands up. The year before I stated on TAW website that we would finish sixth on sixty six points and that Chelsea would win the league at a canter. That doesn't mean to say that I wasn't looking for 38 wins, three Cups and 60-odd clean sheets. You have to at least hope for glory. This is why we went mad at the start of last season when we won the first three games 1-0. It still looked unlikely but dreaming is what it's about.
You can't stand on the terraces and celebrate a draw. One of the most nauseating sights at Anfield is when lower opposition go mental at the final whistle to celebrate a goalless encounter. 'We got a point at Anfield!' Where's the glory in that? Be pleased yes, but don't leap about the stands. Dream of an even better outcome. When we were drawing 0-0 in Barcelona in the treble season I nodded approvingly at the final whistle but I didn't celebrate like Marco Tardelli. You have to get behind the idea of a late winner. Just have to. There can be relief at a draw but, unless you've gone through a tie of some sort, not actually celebration.
The Mancs are, of course, deriding our optimism. Why? Isn't optimism, even the senseless variety, part of the joy? I don't want the self-fulfilling prophecy of 'the league is a bit beyond us at the moment' from the manager as Gerard Houllier was wont to do. There are all those points to play for after all. Why not want all of them? Isn't that the point of football?
What do the Mancs want us to do? Tug our forelocks and genuflect at our supposed betters? Gawd bless you, sir? Sod that. Give us the world first and then we'll see how we go.
'Walk on, walk on with hope in your heart.' Hope. Always hope. Not 'sorry, but do you mind if we play?'
Thank God this will all be forgotten when we win the League next month.
Read: Liverpool: To compete is to fail but never fail to compete
Read: Liverpool: Little more than a balanced investment portfolio?
[rpfc_recent_posts_from_category meta="true"]
Pics: Propaganda-Photo
Like The Anfield Wrap on Facebook