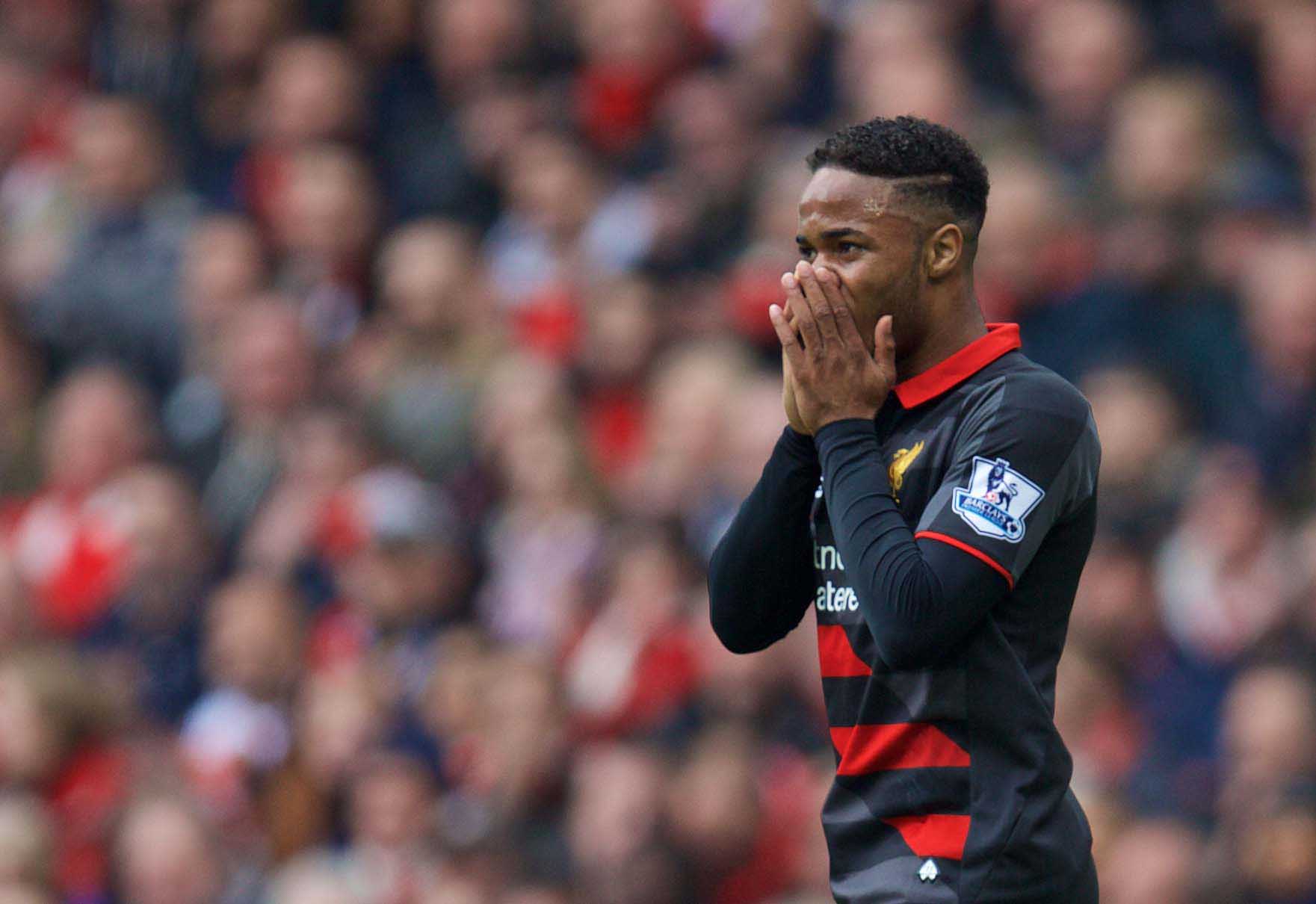 THERE are times when I strongly hate the way I write about football. People think you are messing round rather than committing to the subject matter. All season, the essence of why I discuss goals has been ignored because of the *way* I discuss goals.
Here's this fella. Banging on about goals again. But isn't he flowery? Isn't he unconventional? Is the goals discussion flowery and unconventional? Be solid. Be hard. Be full of nous. This goals thing and these dickheads who peddle it. They can't be serious. They aren't really. If they were, then Christ, their arguments wouldn't come across as though they are written by particularly angry stutterers. Forget these weirdo balloons and their goals and their punchy sentences. Be good at the football, like it is 2005. 1995. 1985. Not that it was even right then, the obsession with keeping it tight and holding midfielders.
Sorry folks. Let's be clear: the essence of the goals argument is about winning football matches. It's about winning leagues. It is about getting away with murder and profiting, rather than getting away with murder and then getting convicted of another murder as Liverpool managed today.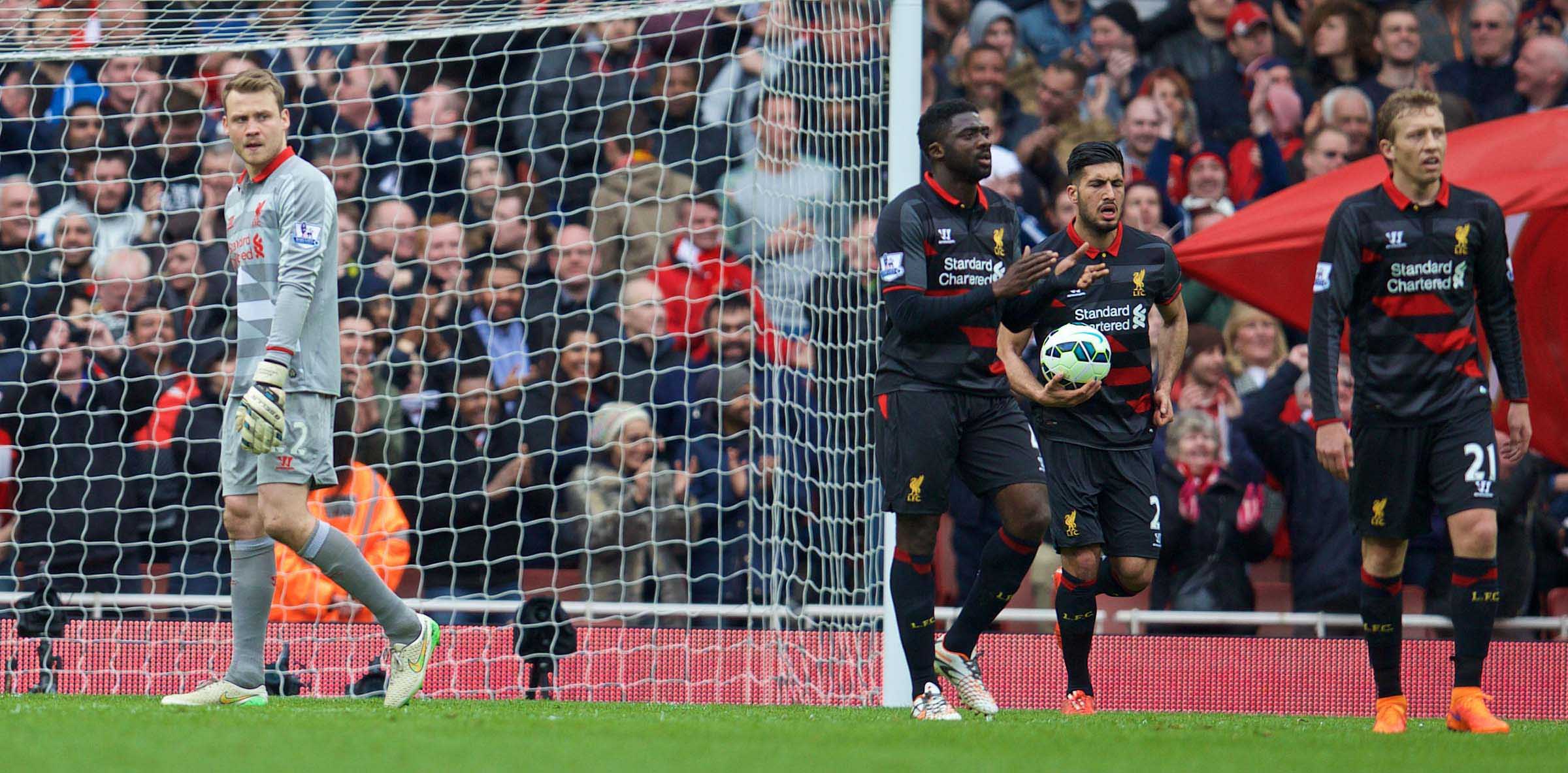 Let's do the first half and do it in this order:
Liverpool 0-10: Dreadful. Arsenal's press is magnificent. Something to behold. Aggressive and forensic. They deserve plaudits for it. Best thing I've seen off the ball all season. Absolutely phenomenal. Bang in there. Fair play to them. Toure and Lucas in particular are all over the show. Two lads who haven't been playing struggle hugely under the cosh and the cosh is magnificent. Fantastic saves from Mignolet as well.
Liverpool 10-30: Liverpool the better side. Their game. Better side. But no Liverpool player looks likely. No one looks likely they will grab the ball and make it happen. The key thing that has to happen. Markovic arguably makes the right decision. And the wrong decision. Both are accurate. Both are wrong. He should be enough of a tit to blam it at goal. He should be good enough to weigh the ball through to Sterling. Both of these things are true. Shoot or assist. Whichever you do is right. Doing neither is wrong, wrong on toast. Wrong squared.
Liverpool 30-45: Good lord. Talk about losing the initiative. Liverpool in ribbons. In bits. What on earth are three or four Liverpool players doing for the goal? No one impresses, Moreno less than anyone. Toure all over the show for the second as he has been through the half. The third not fantastic either. But look at the third. A lad, grabbing the ball and simply wanting to put it the back of the net. Going to sort it out. Certain. Bang. Take that.
Liverpool: Have conceded their first Premier League away goal in 596 mins (9 hours and 56 mins) #AFCvLFC

— WhoScored.com (@WhoScored) April 4, 2015
And that is the football match right there. That's what goals do. They take the game away from opponents. What Mamadou Sakho does with two lovely flicks second half is worthy of a goal, and what Jordan Henderson does with his penalty probably isn't, yet one results in a goal and the other doesn't. This is what the game is about. Getting the round thing into the square thing. Who does that for you? What's his name?
You don't need one name. You need three names, you need four names. Joe Allen did alright. Sakho played well. But lads like these need to look round a dressing room and see a match-winner. They need to know where and how it is coming.
There were inadequacies everywhere today but there were also key moments, there was also general pressure. There was some ok-ish stuff at the level you are at and that came from both sides. But one side scored the goals and football match reports, like history, is written by the winners. A season really is currently on the brink, a league season has disappointed at a time when league seasons should be everything. Let me give you the key stat:
Liverpool, played 31, scored 45.
Still, they'll concede less than last season though, lads.
[yop_poll id="41″]
[rpfc_recent_posts_from_category meta="true"]
Pics: David Rawcliffe-Propaganda
Like The Anfield Wrap on Facebook