NOBODY likes to admit they're wrong do they? So hard nosed and infallible are people's opinions on football – and I am of course generalising here – that perhaps many are afraid such an admission will destroy their reputation and credibility as a voice, particularly in a social-media driven society, writes DAVID DOWNIE. But despite this there are still times that you just have to hold your hands up no matter how reluctant or stubborn your opinion may be and plainly say you were wrong.
I was wrong. I couldn't have been more wrong.
How can a player who seemingly appeared to be afraid of his own shadow not three years ago, become so valorous and develop a leadership and self responsibility that makes him an integral part of a football club?

I speak, of course, of Jordan Henderson. 

In mid-June 2011, I was sent to Melwood to interview young Jordan on his completion of joining Liverpool. "A fish out of water," I recall one journalist saying in the press room as he posed for photographs. His boyish looks and diminutive appearance didn't help his cause with the ink still drying on a big contract coupled with a £16million price tag. His words that followed did little to inspire either.
Clearly the occasion and realisation of signing for a club like Liverpool was still something he was trying to grasp and his answers to the typical questions suggested as much. A colleague asked him about his thoughts on Steven Gerrard, with another suggesting he could potentially be taking over his mantle. A ridiculous question at the time and perhaps even now it would be an insult to suggest anyone could even come close to Gerrard's stature. But perhaps a barometer of Henderson's progression since that was put to him, is that such a statement wouldn't be quite so ludicrous today.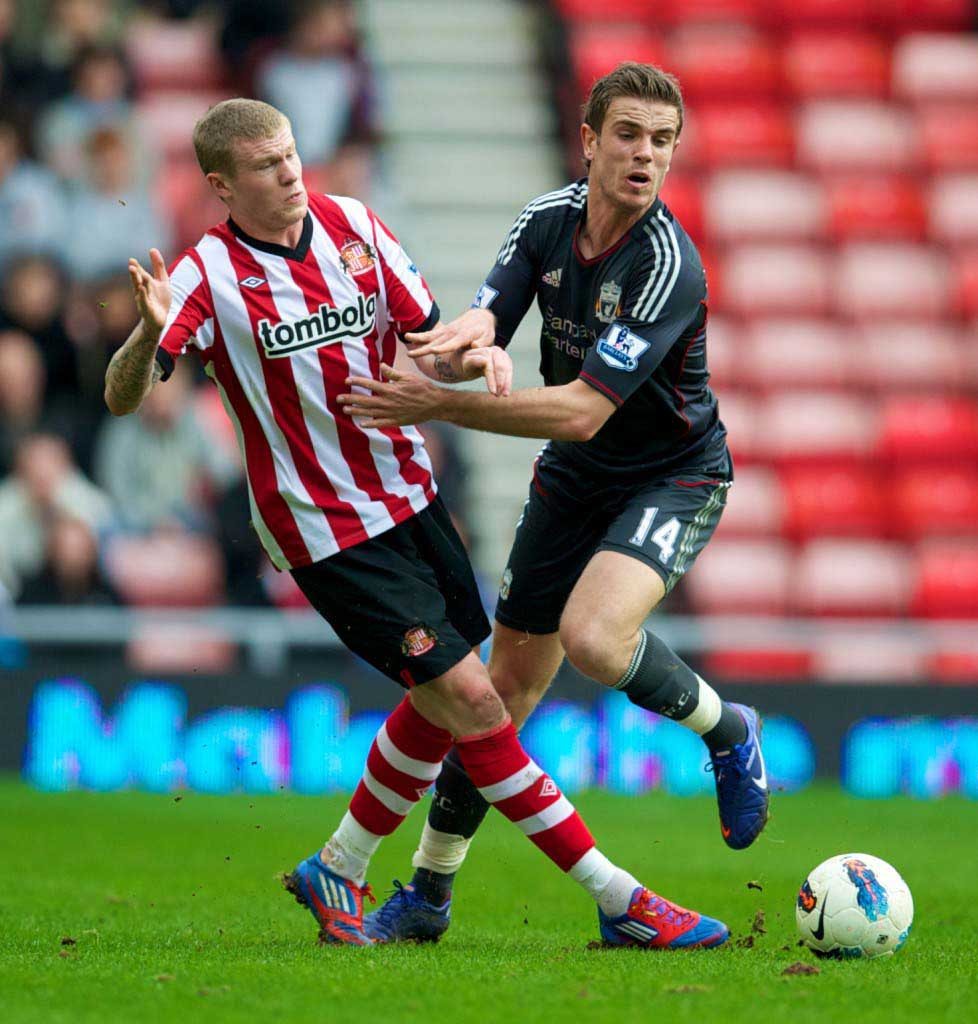 My initial impression of Henderson on the pitch made me wonder why anyone would pay such a hefty fee for player who appeared to lack any genuine quality and self confidence. Whenever asked about him I was never shy in questioning the madness in him getting in the team and suggested Liverpool cut their losses as soon as they could.
Don't get me wrong, there was never anything vindictive in what I was saying. I'm sure many will agree for a long time it seemed as if Henderson would be another of far too many Liverpool signings who would eventually be swept under the carpet. To their credit, others kept the faith and I remember a new cliche almost developing from the believers suggesting he would follow a path similar to that of Lucas and his rise to prominence.
Couldn't have any of that, me. Jordan Henderson was consigned to the bin and there he'd stay until Sunderland tried to get a loan back or a newly promoted club pitched £5m to take him off Liverpool's hands, which they'd happily take. That was that. 

How wrong could I be? 
I'm not sure who, why, or when it happened, but the penny finally dropped for Jordan Henderson and how Liverpool have reaped the benefit of their persistence with him.
One interview with Rodgers that will always resonate with me was when he discussed his approach to recruitment. It was all about profile and character. For Rodgers this took priority over certain other obvious attributes in a player.
This concerns very few clubs but I think he's absolutely right. He spoke of the "weight of the jersey" being a burden for certain players and if they were not of the right profile or character, they couldn't handle it. I believe this is only relevant to a select few clubs – the clubs a player goes to where the tradition, history and expectation alone is as daunting and overwhelming as anything that might occur on the football pitch.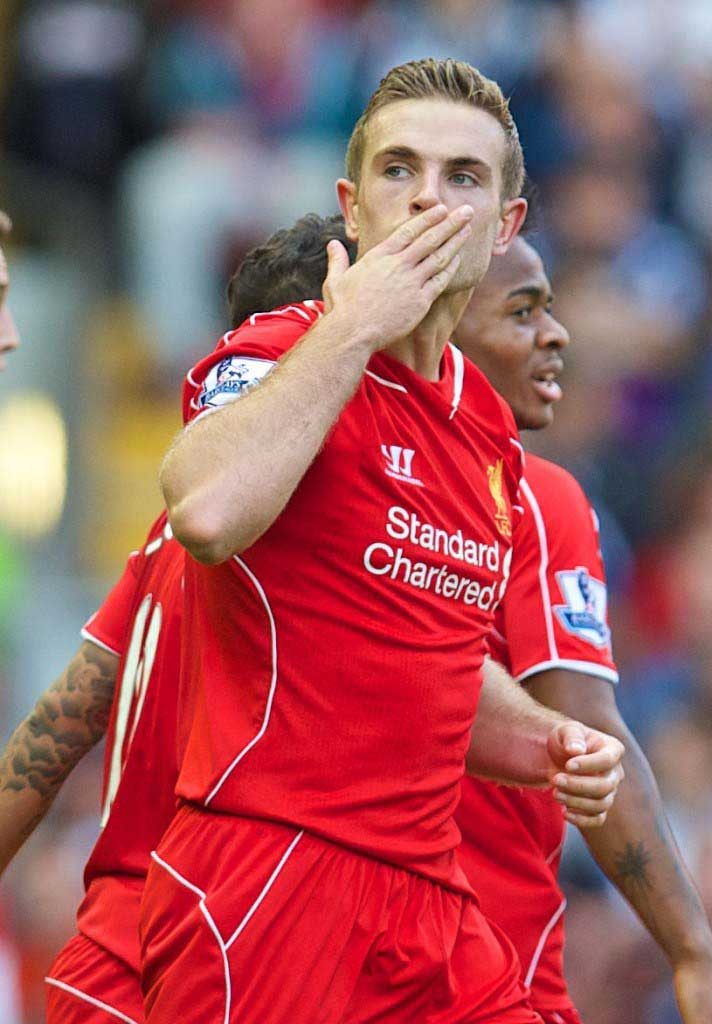 I don't believe Rodgers would have ever attempted to sign Jordan Henderson, but it's a testament to them both that he's now very much a Brendan Rodgers player. The "weight of the jersey" is as big of a hurdle as any in the game and even more of a challenge for young players. In Henderson's case, anything he'd known before signing for Liverpool was impossible to draw upon when he arrived.
There is literally no comparison he could've made between the two state of affairs, and that's where I have great sympathy with kids moving to big clubs – it's nothing they've ever experienced. It separates the men from the boys.These lads must realise quickly that getting to a club like Liverpool is the beginning of journey, not the destination.
However, I think Henderson didn't necessarily fall into that lack of understanding. You could see he was desperate to continue his journey and he knew full well he hadn't made it just because he'd signed for Liverpool. I believe that's the reason for the player we see today. He has a resilience and desire to succeed that wasn't always obvious but is a trait that has matured over the last 18 months.
Henderson is a wonderful example of what Brendan Rodgers has done to Liverpool. He's flourished and benefited from finding his own identity. His manager has accepted he must follow his own path to fulfil his ambition and that a player's progression is tailored on an individual basis – you can't blanket cover a player's development, there's no set structure.
The once timid, reluctant teenager has evolved into a fantastic midfield player.His energy on the pitch was never in question, but now it's focused and targets all the right places. That diminutive and slight frame is now a broad shouldered, powerful engine that motors him about the pitch like few others. Jordan Henderson is now a brilliant footballer.
Against West Brom he also showed the next attribute he's developing – goal scoring. There's no reason why he shouldn't be a 10-15 goal a season player, however this is purely dependant on how he is utilised. Players like him can become a victim of their own success; they do a great job tailored towards the team needs but sacrifice what would benefit them individually.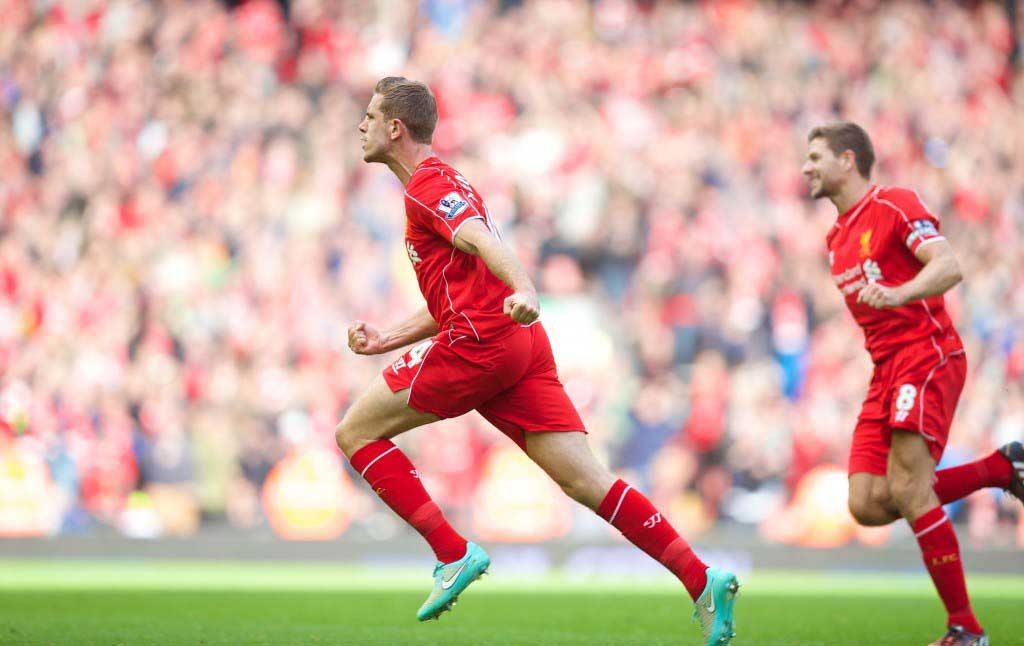 Henderson can finish, there's no doubting that. We saw against West Brom that he can find goalscoring positions and there's no reason why he can't be used in a role where he can get on the scoresheet more regularly.
The Wearsider is now one of the first names on Liverpool's team sheet and with his continued improvement he will be for many years to come. His importance should be considered and valued more than others because of how difficult his journey has been in getting there. With his confidence now high you can see how he's an authoritative figure within the dressing room.
Indeed, against West Brom he was barking at his captain to keep the ball in the corner with time running out and he's as vocal as anyone else in a red shirt. Consider all this when it would've been so simple for him to take the easy option and move away to a club where he could operate in a comfort zone that didn't require any of the attributes he's proven at Liverpool.

Not that I think he's the finished article either – I get the impression that he is still discovering himself – which is a scary thought considering how good he already is. 

Jordan Henderson, I was wrong.
Pics: David Rawcliffe/Propaganda-Photo