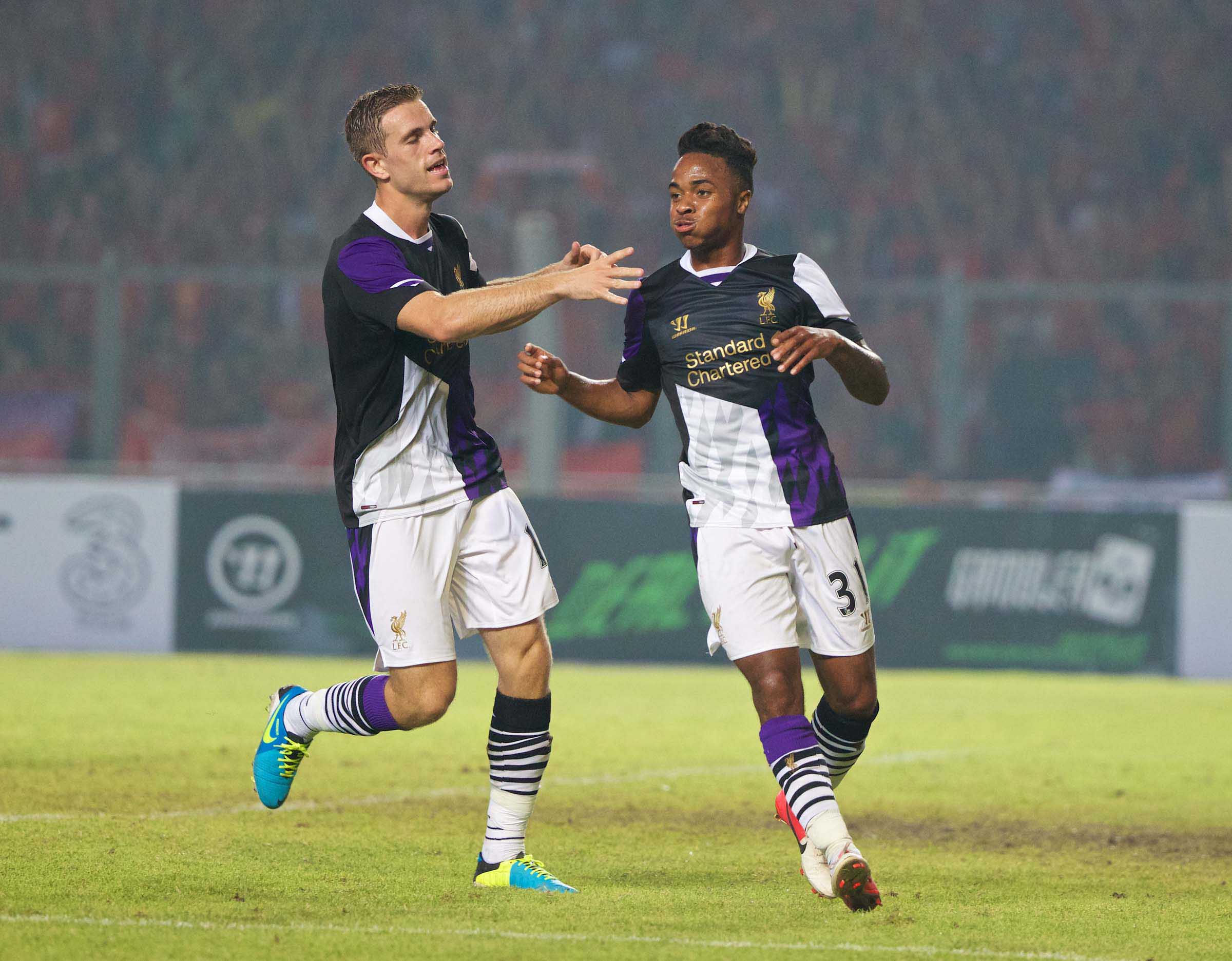 RUMOURS, rumours, rumours. Contracts, contracts, contracts. Does anybody know for certain what is going on with Raheem Sterling's and Jordan Henderson's contract negotiations? Well, obviously *they* know, writes OWEN REID. Brendan Rodgers probably knows, too. Their agents *definitely* know. I'd even stick a fiver on Colin Pascoe knowing, and maybe if I hang around the shorts section of Sports Direct for long enough, I'll bump into him and I can ask him face to face.
Until then though, I have no bloody idea. And neither do you.
So what's the point in writing an article on a subject that none of us know anything about with any valuable degree of certainty? Well, we all love a good rumour, and we all love to moan about a good rumour.
The following is therefore based on rumour, and rumour alone, but for the sake of the article, I'll write as though the rumours are fact. Don't expect any moaning, however…
Jordan Henderson, the current Liverpool vice-captain, has turned down £80k a week. Raheem Sterling, arguably the best youngster in the country, if not the world, has turned down £100k a week.
Now, in the current climate of outrageous Football Manager-style wage demands from players not even born when I scored that screamer into the top corner in the juniors' yard in St Michael's in the Hamlet, it could be argued that Sterling's demands (or those of his agent) of anywhere between £120k to £150k might actually be justified. A player like him, if he was at Madrid, Barcelona, City, or any of the other 'money is no object' clubs, would find a wage like that fairly easy to wangle.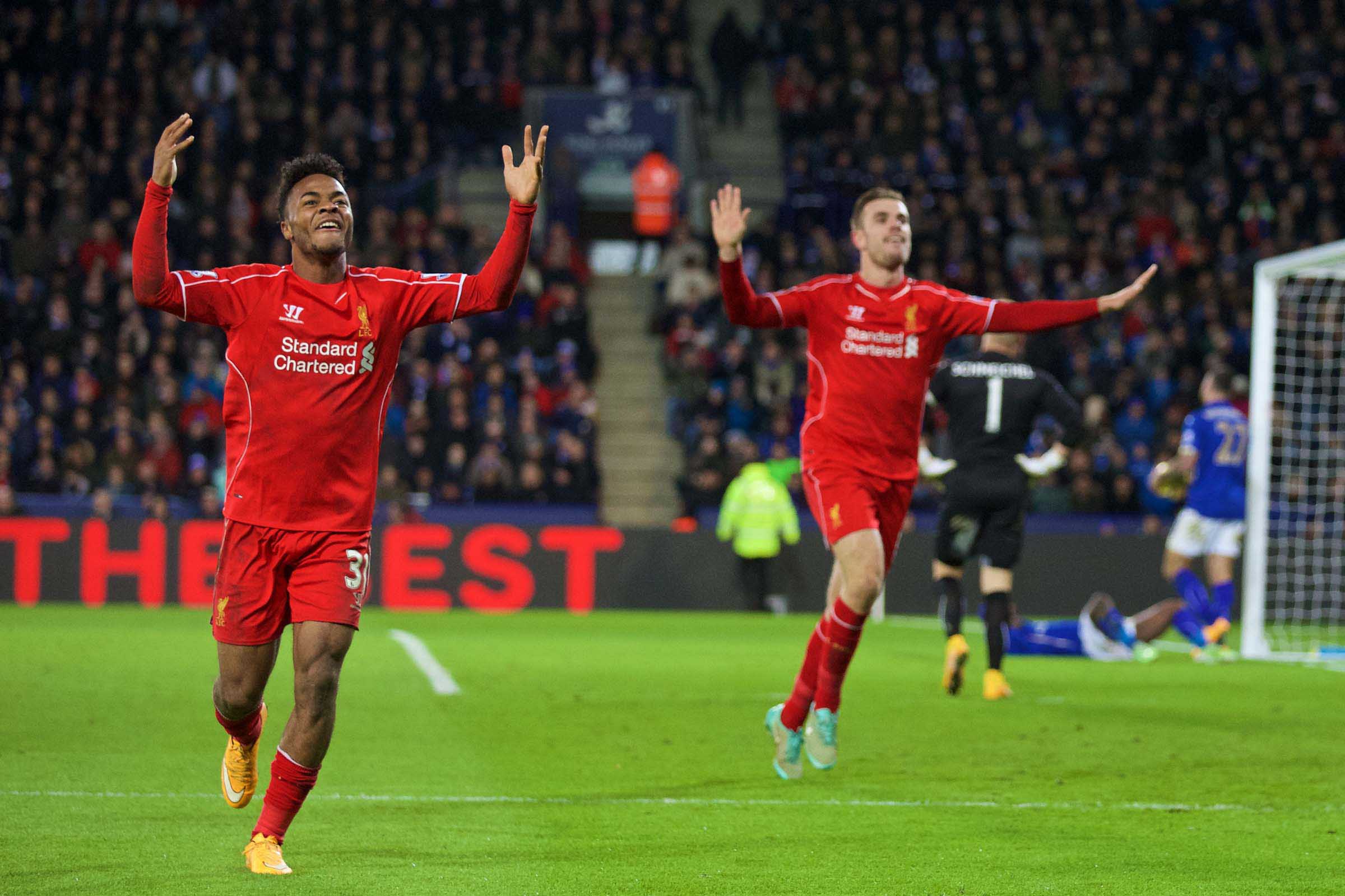 At Liverpool, though, there is not only a stricter budget, but also a greater sense of realism. See, we CAN afford both players' wage demands, especially with Gerrard leaving in the summer and the new TV deal coming into play, but it is simply not 'The Liverpool Way' to do so — and certainly not the FSG way.
Does this need to change? Well, yes, it probably does. We complain that City and Chelsea sign up young players, pay them excessive salaries and then let them rot on the bench or in the Under 21s, but it's these teams that will keep winning the league. We can't totally compete with these two clubs on the wages front but with Sterling we wouldn't be paying him mega wages to sit on the bench, or play against lesser players like Chelsea's Kasey Palmer or Manchester United's Radamel Falcao in the Under 21s. We'd be paying him to be one of our star players. This is the difference, and the reason why we should get him to sign at all costs. £150k a week? Just get it done. He'll be off to Madrid in a few years anyway.
The case for Henderson is different. The figure asked for here is apparently £120k per week. He could well be club captain next season, and £120k a week is fitting for the captain of Liverpool Football Club, but as an individual player there are a several things acting against him.
Firstly, a player being offered contracts, in most cases, will go for the club who is offering the best deal. Would any other club in the world offer Jordan Henderson £120k? I can't imagine so. The clubs who could afford to pay him those wages probably don't need him, or if they did, would be more inclined to go for a higher profile target in a similar position. Not Henderson's fault, and it's not a dig at his ability, but he doesn't have that X factor that would attract the richest, stupidest clubs. Henderson is a necessity in a footballing world that craves luxury.
Secondly, and following on from that last point, Liverpool need Jordan Henderson more than any other team needs Jordan Henderson. He probably knows that, too. He also probably knows that if he were to leave, he would either be making a sideways career move (albeit for more money), or he would be making a move to a club where he would be nothing more than a squad player. Would he risk potentially ruining his career by choosing an extra £30k to £40k to sit on the bench at Manchester City when he could stay and captain one of the most successful clubs in world football, and eventually his country?
My guess would be that he has far more sense than to gamble with his career like that.
Realistically, as time goes by, Henderson will negotiate an extra £10k, maybe £15k or so out of the club. Another club paying a transfer fee for him right now won't match his demands, and when available on a free, he runs the risk of becoming the squad player that he simply would not be at Liverpool.
So no need to panic. Jordan is a top lad, and a top professional. If he doesn't owe it to the club, or the fans — but maybe he does owe it to Brendan Rodgers. Rodgers has steadily guided his career in a remarkable direction from where it was when he first arrived at Liverpool. That lad who played out on the right and kind of did nothing is now vice-captain of Liverpool Football Club, chosen ahead of players who have captained their national teams.
He will be very much aware of this, and he will sign his contract. Make no mistake, Liverpool is where Jordan Henderson needs to be. And Raheem Sterling? He just needs some persuasion in the form of a wage offer similar to that which he could earn elsewhere. Over to you, FSG.
[rpfc_recent_posts_from_category meta="true"]
Pics: David Rawcliffe-Propaganda
Like The Anfield Wrap on Facebook