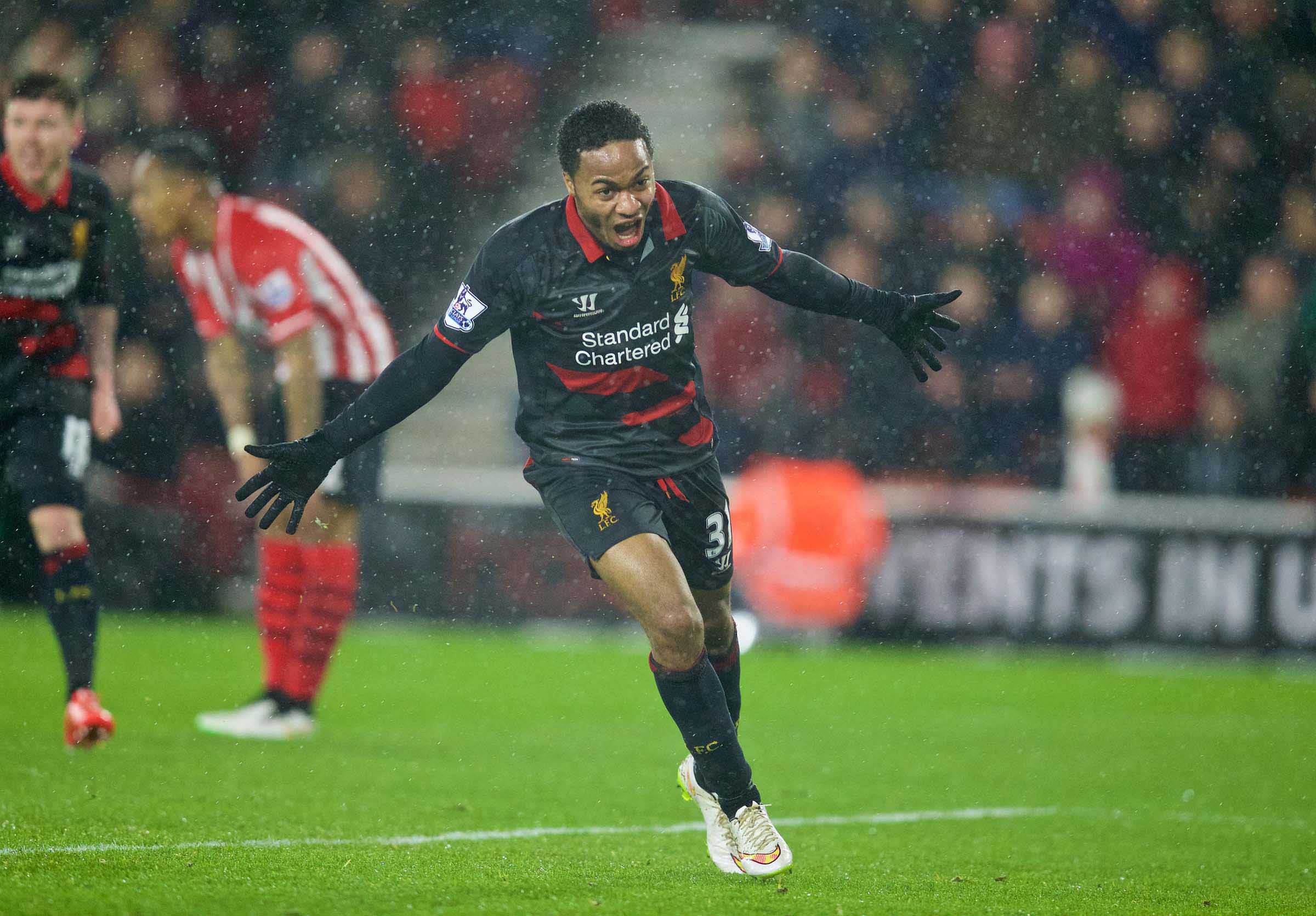 HOW do you solve a problem like Raheem Sterling? It's a luxury that other clubs dream of — and by no means is it Liverpool's biggest problem right now — but seeing him shunted around the football field so often by Brendan Rodgers this year has created a sense of doubt. Doubt surrounding where on the pitch he should be stationed; about where you get the best out of the precociously talented 20 year-old and about where he can do the best job for the team.
Currently the latter strand has dominated the former. They shouldn't be mutually exclusive, but right now they are. You'd think the position where he can perform at his maximum would be the ultimate priority for Rodgers, but so well coached in his reading of the game is Sterling now that he has become a victim of versatility. The system Liverpool play and the style they use requires this — square pegs filling round holes all over the pitch — and Sterling is the grandest exponent.
It points in part to the fragility of the club's resurgence since Christmas that the new system — the 3-4-3/3-4-2-1 is still heavily reliant on the personnel that fill the key positions. It needs ball-playing centre-halves — not you, Dejan — it punishes wing-backs who don't have the engine of a Rolls Royce and relies on intricate one-or-two touch play, pace and incessant movement high up the pitch. It's as demanding as it gets for a football team.
Within this set-up Sterling has regularly plugged holes in positions where others can't be trusted by Rodgers. He's been deployed up front, as one of the two behind the striker and in the wing-back areas — sometimes within the same 90 minutes — and it's had Liverpool fans wondering where his true position really lies.
His effectiveness in each role needs to be examined, and the context for why he plays there has to be taken into account, too.
WINGER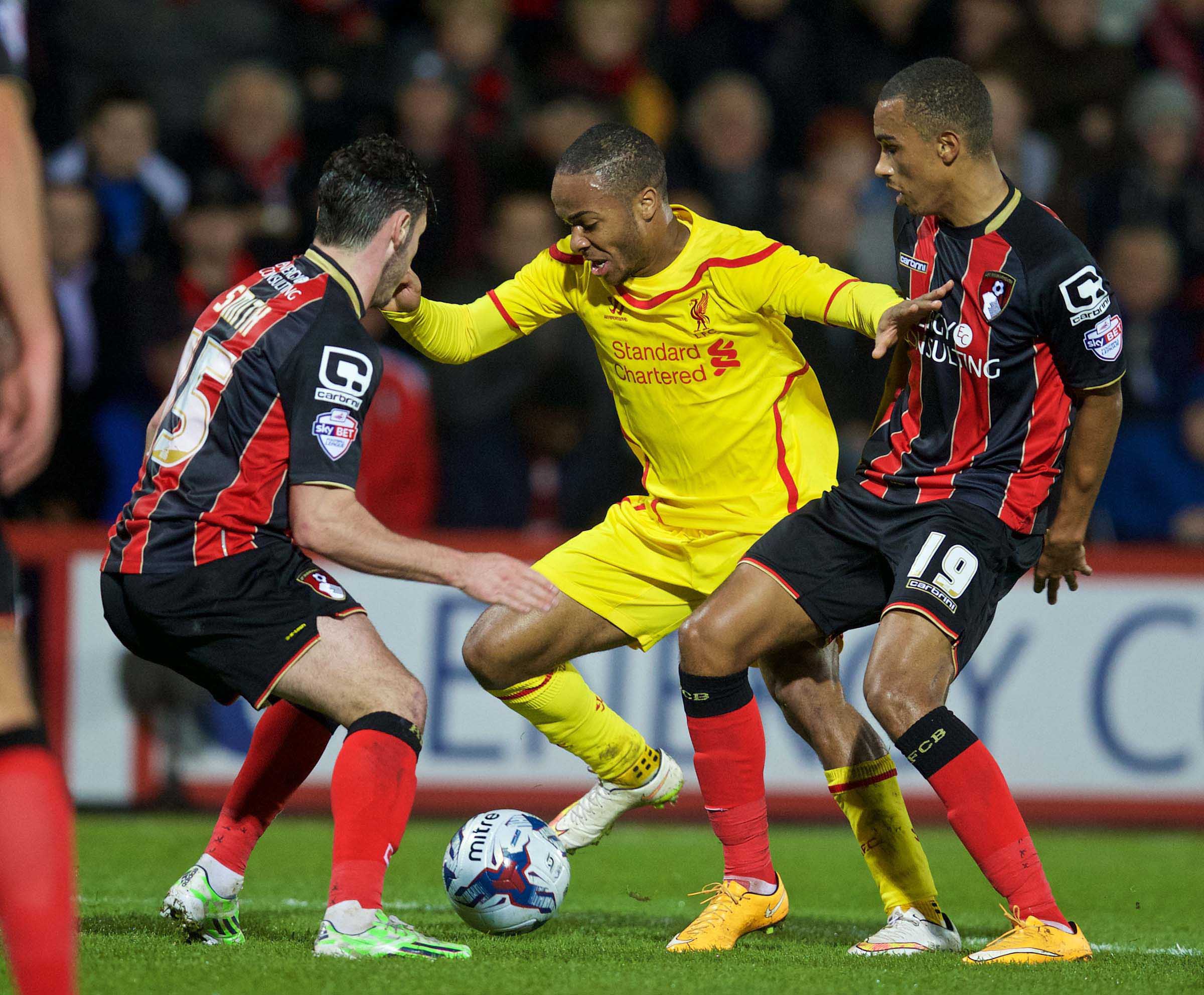 Now a defunct position in Rodgers' Liverpool but nevertheless this is Sterling's "natural" position — where he played in the youth teams and where he made his debut back in 2012. Without Rodgers, Sterling would never have moved from this position. He would have spent his entire career marooned on the right or left on the periphery of play, a clone of Aaron Lennon and Theo Walcott, shuttling towards the byline, whipping a cross in and tracking back every now and then. Doing the basics that position demands.
Watching Liverpool's soul-destroying 4-2-3-1 earlier in the season it became abundantly clear that Sterling has left this position behind. He is far too good to be marginalised to a position that lessens his influence on a football match, that puts him in areas of the pitch that limit his attacking impetus, that shepherds him down blind alleys and cul-de-sacs. Never again, Brendan.
WINGBACK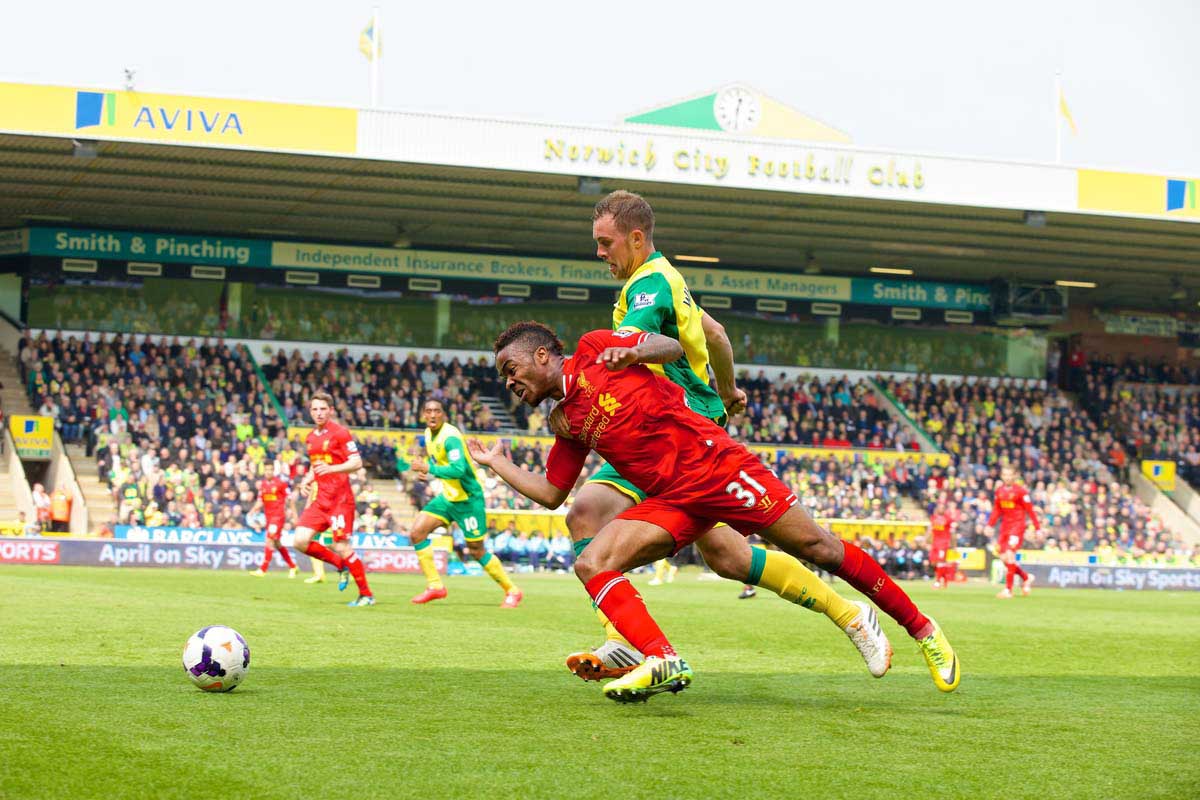 Far too good to be a conventional winger, yet playing further back on the wing actually suits Sterling. He has more of the pitch to run into and by naturally demanding more from him in terms of work-rate he gets on the ball more. It was a position initially seen as a way of bringing the stagnating 18 year-old Sterling into the team in 2013-14, and is now one he fills in emergencies. We would not be seeing the Jamaican playing here were it not for Jordon Ibe's injury, an increasingly geriatric Glen Johnson or Jon Flanagan's disappearance off the face of the earth.
By receiving the ball from deep Sterling has more options and areas to run into, helping the team open up the pitch. His pace is a more valuable asset over long distances and he has the positional awareness and anticipation to sacrifice his attacking qualities in a defensive role. This shouldn't be viewed as his long-term role, but merely a sign of his growing adaptability and maturity.
STRIKER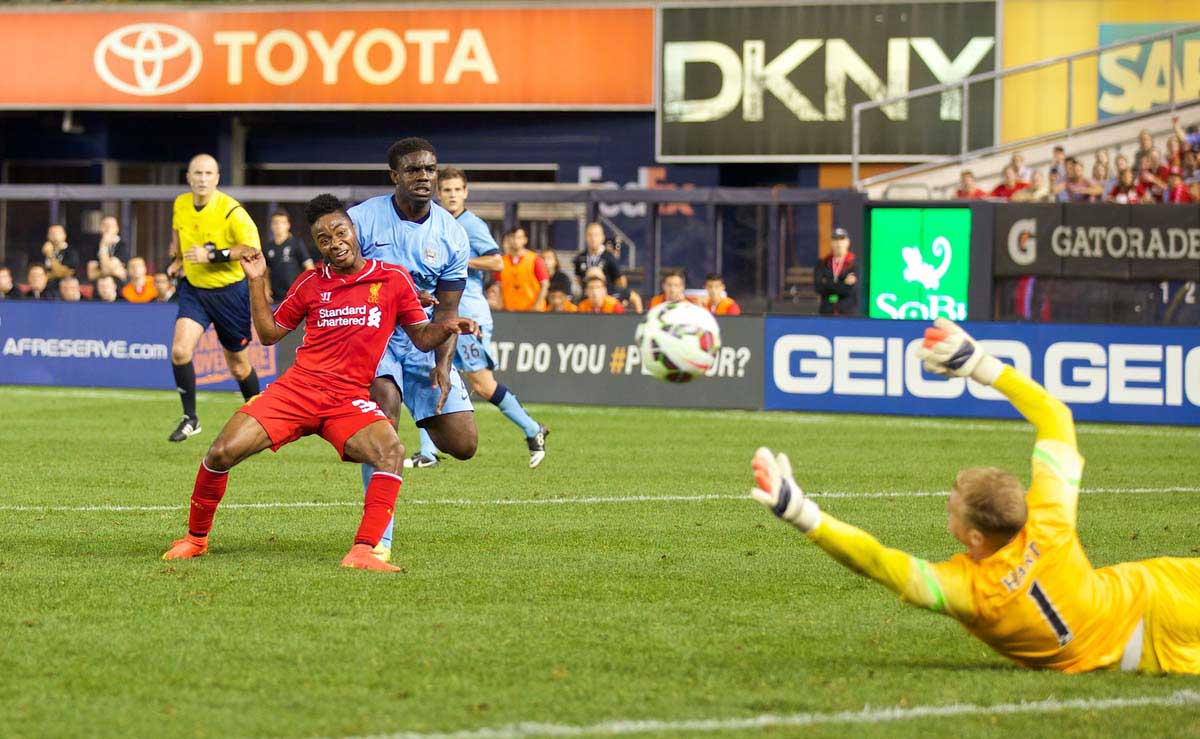 Sterling has all the attributes to play up front but is currently lacking the most important — his finishing. Too often he scuffs shots or underhits strikes. But as any coach would tell you, this is not a terminal problem and is in fact one of the easiest skills to train. What is more difficult to train is those traits that have come more naturally to him — the movement and anticipation to get into the positions that create these missed opportunities. It's cliched, but if he didn't miss so many chances you'd be more worried about him not getting any.
He's played up front because he fits the profile of what Liverpool need from a striker despite not being a specialist; pace, movement and, above all, pressing. But it marginalises his influence to an extent and leaves him not affecting play from the areas where he can do the most damage. The best illustration of this came in his best moment playing up-front; his League Cup semi-final goal against Chelsea. He dropped deep to receive the ball between the lines of midfield and defence, turned and ran at the centre-backs. It was a microcosm of what his talent offers when he can run with the ball, rather than chasing it by playing on the last man.
NUMBER 10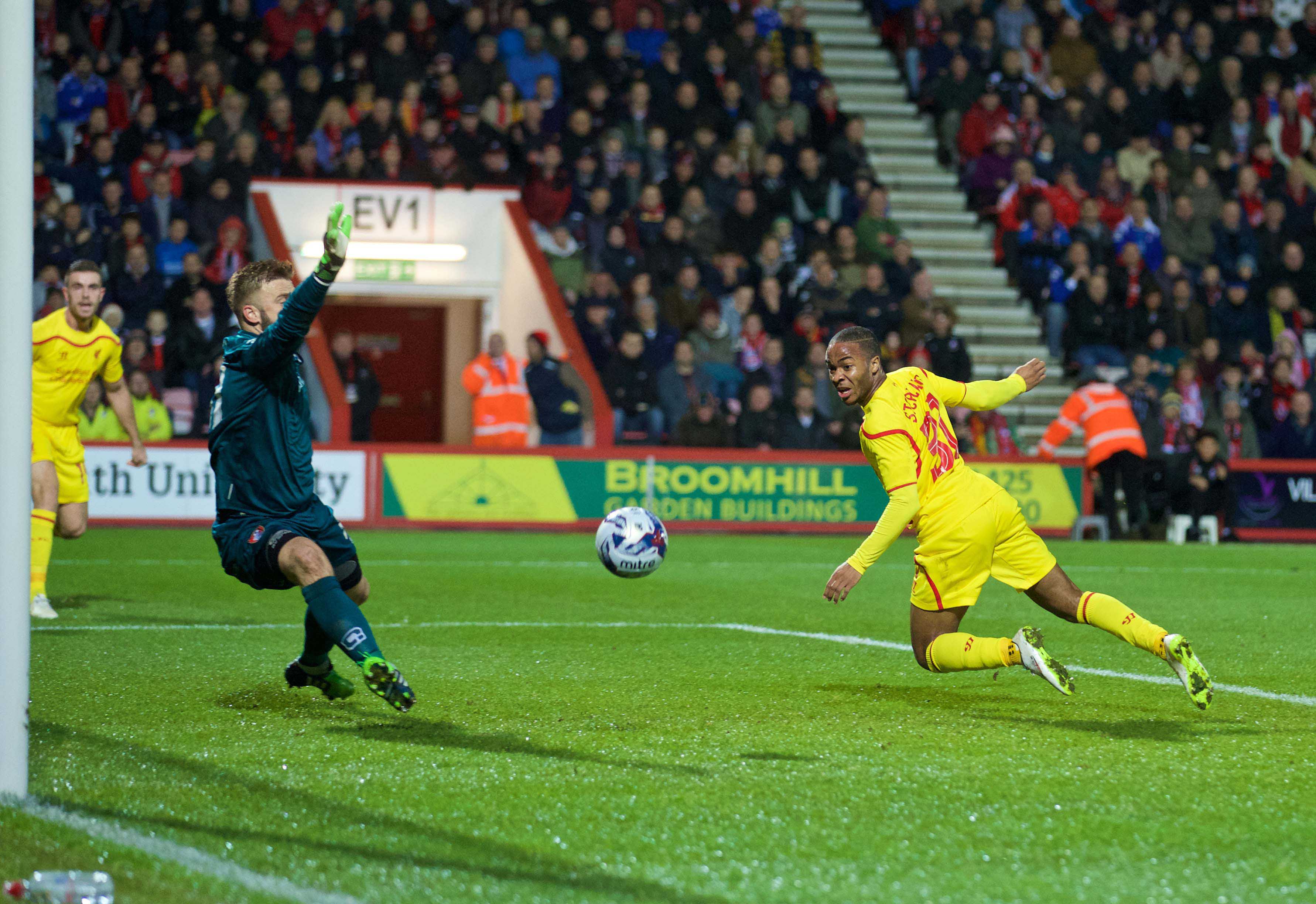 The position that no one ever expected Sterling to play, yet the one that has brought the best and most consistent performances out of him. When Rodgers sprung this rabbit out of the hat towards the end of last season he confounded many, but his brave decision was emphatically vindicated by the then 19-year-old. Not many managers would have the cojones to make that call, to play a bonafide teenage winger down the middle, but his faith in youth made it possible. It unlocked the intelligence that Sterling had shown in patches on the wing; let off the leash he looked invigorated, involved and wondrously dynamic. As the form of Luis Suarez and Daniel Sturridge dipped, the introduction of Sterling in that role gave the attack a new lease of life.
By opening up his options when he receives the ball — he can turn left, right, dribble forward or use his exceptional close-control and agility to turn markers — it opens up the pitch. With two forwards in front of him occupying defenders and providing perpetual movement, it frees up space for him to exploit. The problem now for Rodgers is that this position, these possibilities, don't exist in the new formation.
THE QUASI NUMBER 10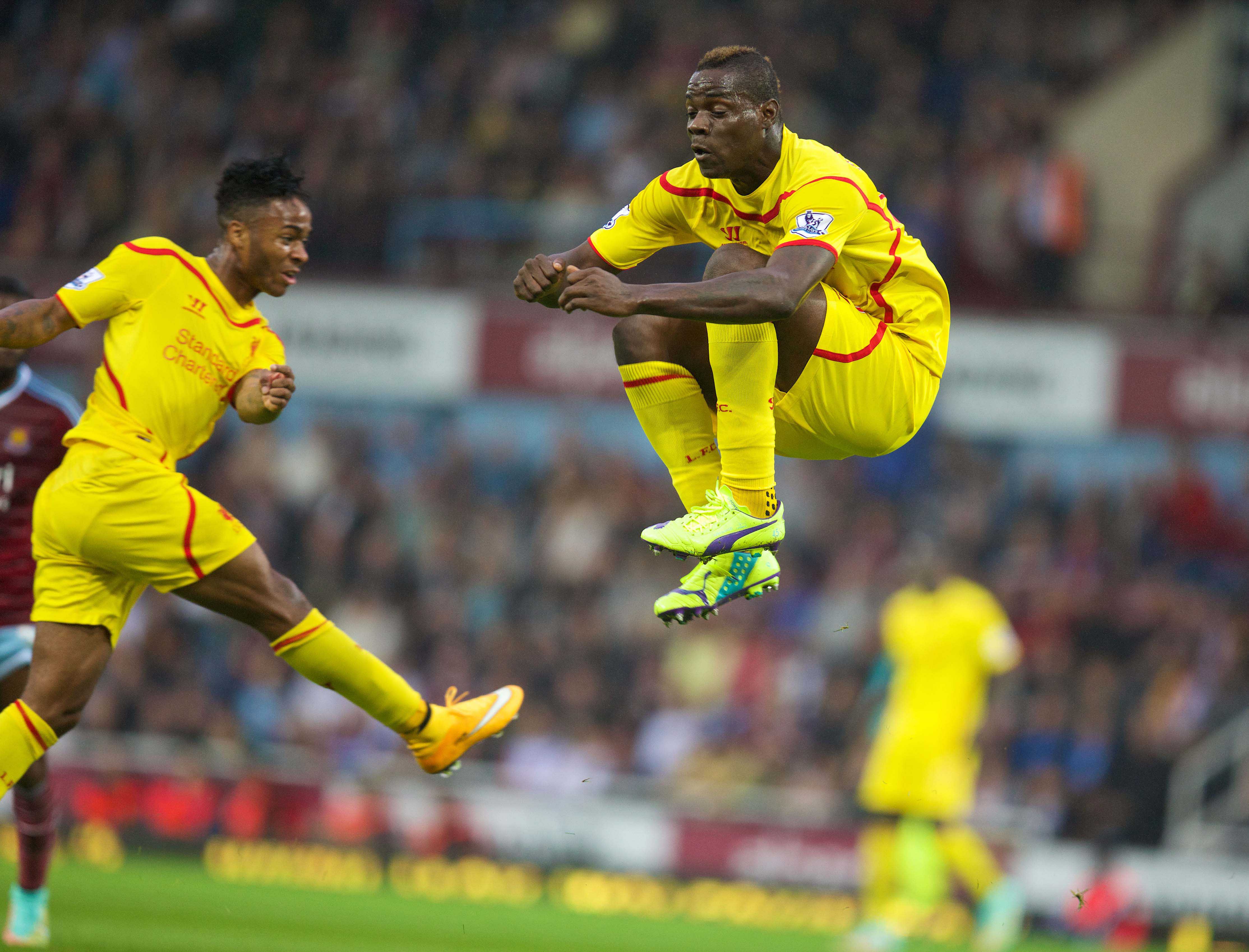 Within Rodgers' revamped 3-4-2-1, the role of the two has been difficult to quantify — namely because the positions don't have a label. They are essentially asked to provide the role of a number 10, except there are two of them. Circumstance has meant that this position — logically ideal for Sterling — has seen him barely play there.
Daniel Sturridge's injury and slow recuperation initially prevented Sterling being given a run there, while injuries at wing-back have required him to cover that position in the last two games. This is a position that requires minutes on the pitch to understand.
What his occasional use here has shown is the subtle differences between the traditional number 10 and this quasi-version. Instead of two in-front of him, Sterling only has one. It restricts his options, makes him easier to mark and crowd out. As a result his play becomes more predictable.
It's strange to see him struggle to flourish in this position because he has taken so instantly to every single other demand made of him. The fact that he has not been given a run here is important. That he has regularly had to plug gaps elsewhere on the pitch has muddled his mind. His flexibility has made him a great asset for the team, but it's stifled his impact in a position that is seemingly made for him.
---
Assessing Raheem Sterling's best position on a football field is an almost impossible job. Under any other manager you'd have a large pool of evidence supporting one answer, but with Rodgers you can't predict what he will do next. Besides, no one knows if Liverpool will still be playing with this formation beyond the summer.
But while the 3-4-2-1 formation is in vogue, Sterling will continue to be asked to perform a selfless task and plug gaps. One thing that has become clear from Rodgers' tenure at Anfield is that he places his trust in a small band of players. Liverpool have a large squad at present but Sterling is adapting to a number of roles where specialists are largely out of favour: Fabio Borini, Rickie Lambert, Mario Balotelli, Javier Manquillo, Jose Enrique.
Will Rodgers ever return to the midfield diamond that brought the best form out of Raheem Sterling? As effective as it was, why would he? It's an inherently un-Rodgers system. It was an improvised system to shoehorn two world-class strikers and Steven Gerrard's range of passing into the starting 11. It left the side as unbalanced and defensively vulnerable as it was attackingly incisive.
The current system is a much better representation of Rodgers' ideal. It has a solid base, it allows Liverpool to keep the ball better and relies less on individual brilliance. It's effective but sacrifices the goals and thrilling excitement the diamond offered. It's quite clear though that this is what Rodgers wants, so long as the team lacks incredibly dynamic forward players in the bracket of Luis Suarez.
You'd imagine that in a perfect world Rodgers would want to build his starting 11 around a front three of Raheem Sterling, Daniel Sturridge and Philippe Coutinho. Pairing Sterling and Sturridge together up front is a tantalising prospect, but it risks upsetting the harmonious balance the team has had and circumstance has prevented it so far.
Given the frailties that were present before Christmas, you wouldn't blame Rodgers for ignoring that temptation, but now that the strain of the fixture list is easing there is more time to work out solutions on the training pitch.
At the moment this Liverpool side needs Sterling's adaptability more than his individuality. But the latter will come as the team grows and as Rodgers continues to build a squad of players he can trust.
[rpfc_recent_posts_from_category meta="true"]
Pics: David Rawcliffe-Propaganda
Like The Anfield Wrap on Facebook