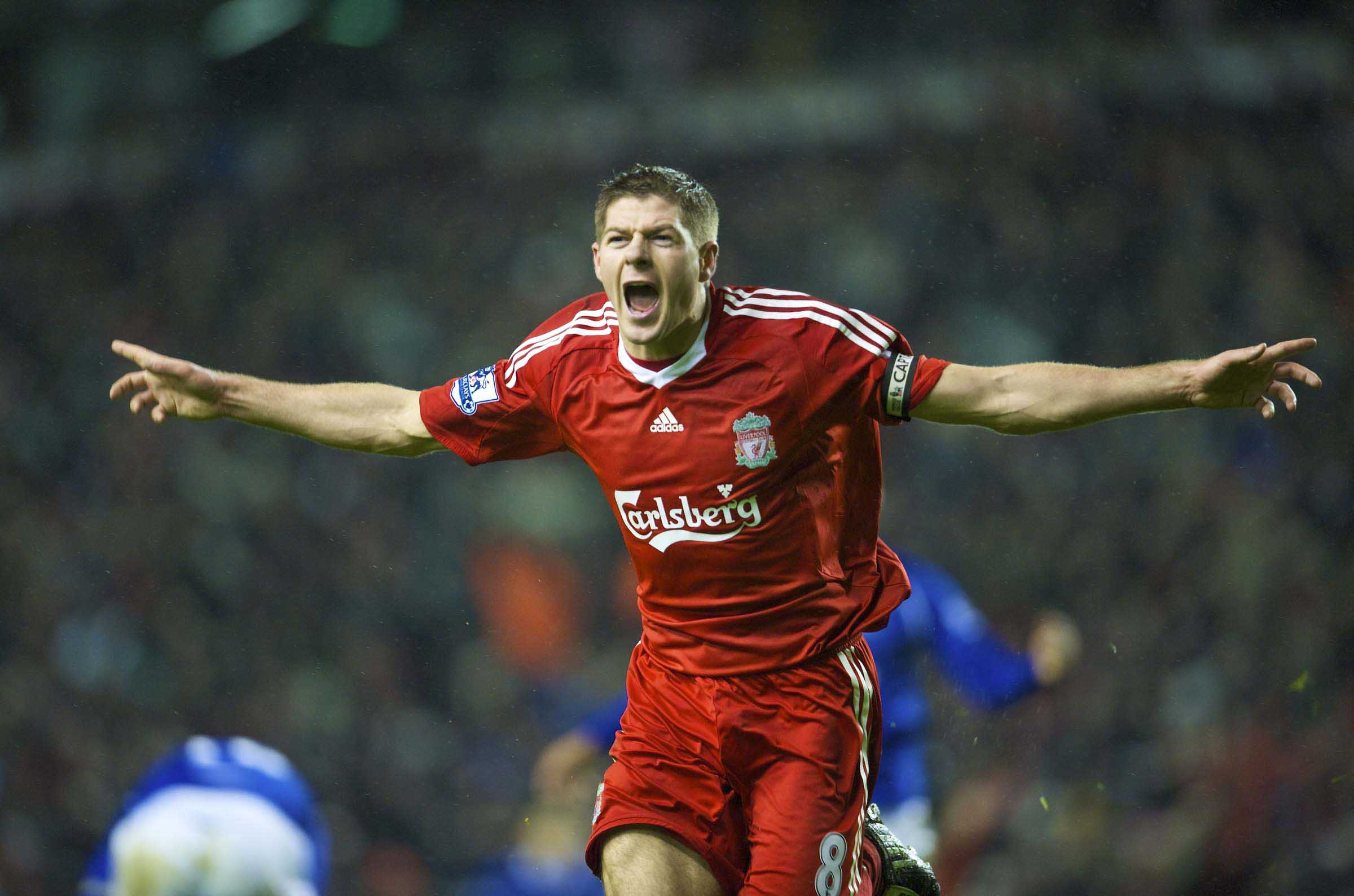 WITH Steven Gerrard's Liverpool career nearing its – fingers-crossed – glorious finale and a youthful looking squad, Liverpool can contemplate an immediate future, not only minus their talisman of more than 15 years, but also a team without any obvious individual focal point, writes CRAIG RIMMER.
At Liverpool we love a good talisman. Even without recourse to the idols of the past, when the likes of Rush, Dalglish, Keegan, Liddell and Raisbeck all grew to symbolise Liverpool Football Club in their own times, there has been the constant presence in the modern era of that one iconic figure, a focal point for the team, and the player burdened with carrying the hopes and dreams of us fans.
We like to idolise these players, raise them up to the status of red demi-gods, and we aren't slow in reciprocating the joy they give us every Saturday (or Sunday, or Monday) — which, of course, makes it all the more painful when they eventually up and leave. These are the players upon who the success of the club has so often seemed to hinge. Gerrard is, of course, exhibit number one. The Roy of the Rovers figure who has regularly carried an often mediocre Liverpool team — as well as the expectations of the fans — and risen to prominence in spite of it all, while offered only intermittent support by a Fernando Torres or a Luis Suarez.
I'm not trying to allude to any shortage of talent among the current Liverpool team — even without Gerrard, talent remains in abundance — but there is obviously the pending absence of a talismanic figure in the guise of Gerrard, Luis Suarez, Fernando Torres, Michael Owen or Robbie Fowler.
But the question is: just how much does the team as a whole gain from the presence of such an iconic player? And, could the absence of an individual superstar actually have a perversely positive effect on the current Liverpool team?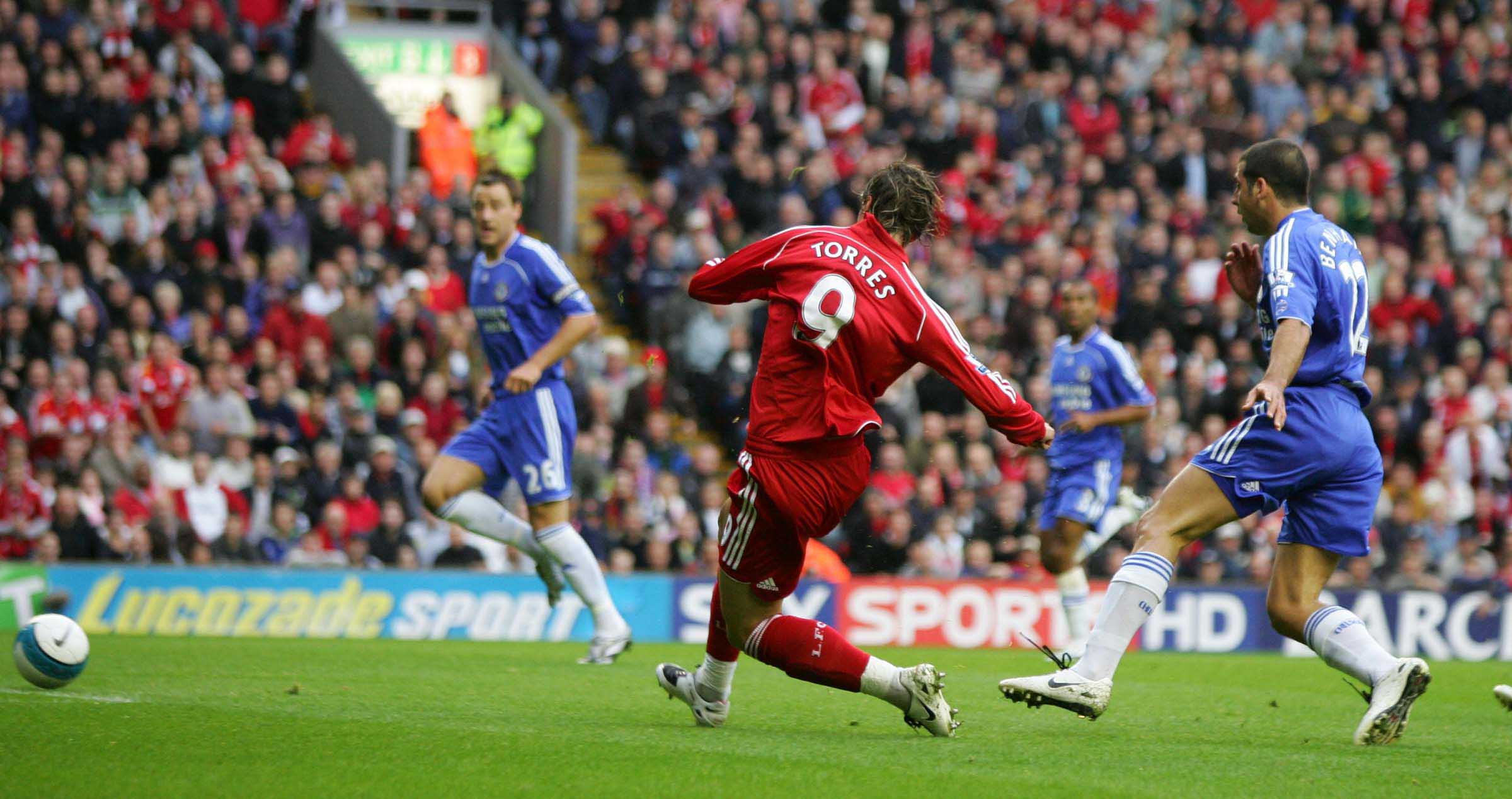 On the face of it, it may seem a counter intuitive question. It's obvious Liverpool have missed the goals and assists of Luis Suarez this season. And it's doubtful they would have achieved the success they have over the past decade or so had they not been driven on by the force of nature that is, and has been, Steven Gerrard. Likewise, Anfield in the 90s would likely have been a different place had it not been for the goals of Robbie Fowler.
But in some circumstances it's possible that the presence of such a dominant personality could actually hinder the development of the team as a whole. When Luis Suarez is on the pitch you are obviously going to try to get the ball to Luis Suarez as much as possible. Why would you do anything else? Similarly, if you are in need of inspiration who better to turn to than Steven Gerrard. We do it as fans, so why wouldn't the players do likewise? It tends to be difficult to look beyond the obvious individual brilliance, or the pure force of personality.
Take that away, as has been the case this season with the loss of Suarez and news of Gerrard's imminent departure to LA, and other players are allowed to flourish or, to put it more accurately, other players are obliged to flourish. What's more the team ethos, the sense of shared responsibility, can benefit as a direct consequence.
Borussia Dortmund and Atletico Madrid have enjoyed great recent successes based on a strong team ethos; a focus on the collective over the individual, with no obvious stars. Mourinho's success has also been built on similar values. Though it could be argued that the resources Mourinho has had at his disposal at the clubs he has managed have been resplendent with world-class talent, there has been a clear bias toward the team over individual talent.
The current Liverpool team has bags of ability and almost limitless potential. Sterling, Coutinho, Henderson, Sturridge and Can — to name but a few — all have it in them to push on to the next level, and perhaps even earn future comparisons with a Steven Gerrard or a Luis Suarez. But as things stand there is no obvious focal point in this team. There is no easily identifiable star man, no all-encompassing personality, and, just maybe, that could be a good thing.
The evidence has been there this season — at least since December. Jordan Henderson is just one good example. Previously an all-action, all running, Duracell-bunny with no defined position, he has nailed down his role in this team, and when handed the captain's armband he has raised his game to new levels. Henderson is a player who seemingly thrives under additional pressure and added responsibility — no surprise then that he looks a better player when not inhibited by the presence of Gerrard alongside him.
Others have stepped up too. Philippe Coutinho's form in the second half of the season has been dazzling. Sterling has continued his irrepressible development, Skrtel has stepped up to the task of becoming one of the team's leaders and senior pros, and Emre Can has looked every inch a future leader. The only to be expected natural progression of youth, perhaps, but can there be any coincidence that their improvement has taken place in a team shorn of Luis Suarez and guided less by a waning, and occasionally absent, Steven Gerrard?
True Gerrard's influence has not been entirely absent this season. It has still had its moments. In fact, there have been occasions, when Gerrard hasn't been available, that his desire, knowhow and ability to grab a game by the proverbial has been conspicuous in its absence, and no doubt will be again next season.
But, when Gerrard isn't on the pitch, and the focal point is removed from the equation, other players are allowed to come to the forefront. Henderson, Coutinho, Sterling and the like, can thrive on the added responsibility and the greater freedom to express their own game.
Don't get me wrong, I'm not for a minute suggesting that the current Liverpool team wouldn't be better off without the goals and assists of Luis Suarez, or for that matter the influence and match-winning ability of Steven Gerrard.
However, with the long-term interests of the team in mind, perhaps the absence of such an iconic personality could just prove the stimulus which allows the team as a whole to realise its potential and push on to the next level. Or at least bridge the gap until the next great Kop idol emerges from the pack.
[rpfc_recent_posts_from_category meta="true"]
Pics: David Rawcliffe-Propaganda
Like The Anfield Wrap on Facebook