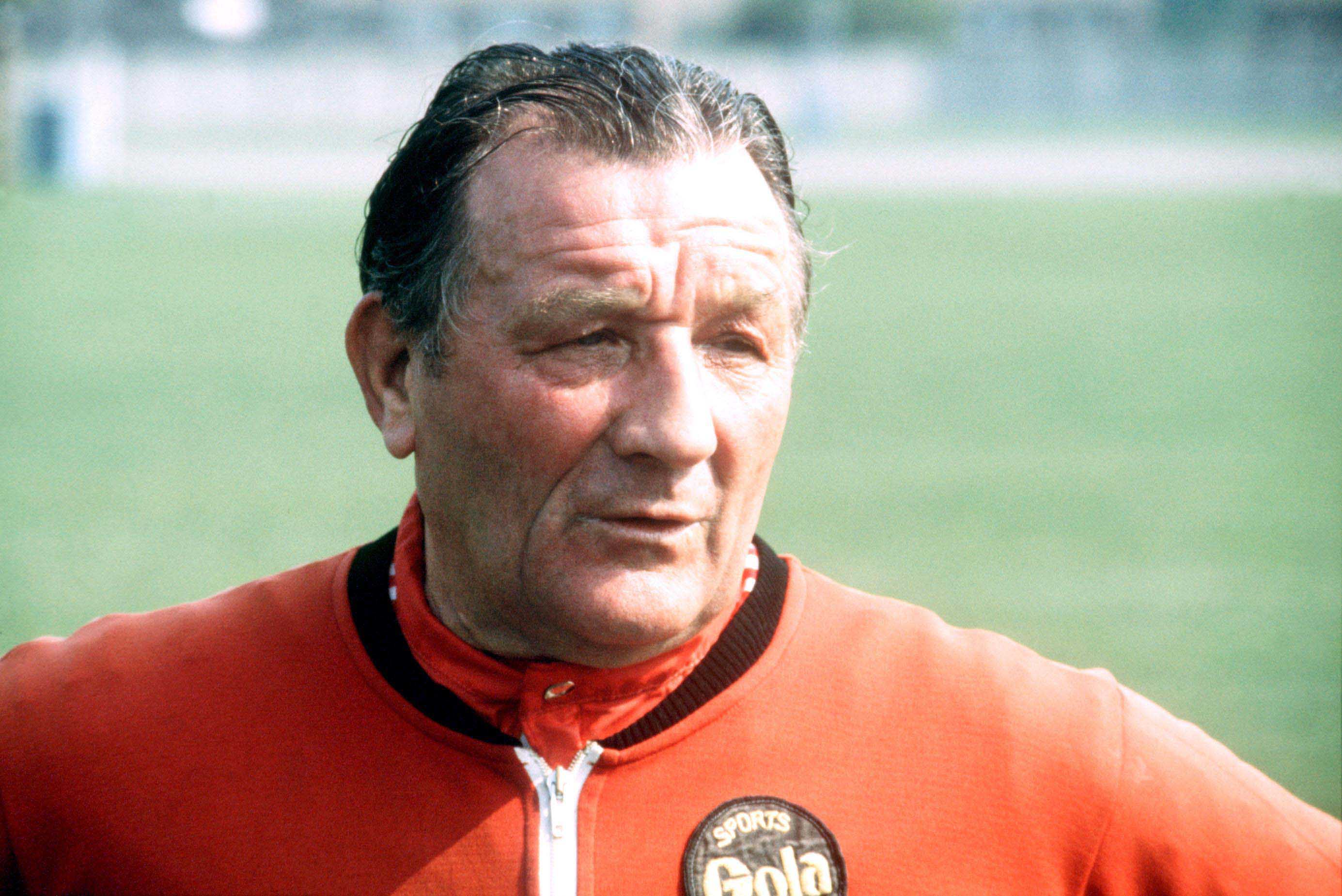 BLANK was the greatest manager blank never had.
Go on, ask someone to fill 'em in, writes ROBBIE DEIGHAN.
Invariably, the blanks will be filled with Brian Clough and England. After all, it is surely the most famous footballing marriage never to be consummated. Clough was interviewed for the position twice but the FA got cold feet. Clough was box office. He was rock 'n' roll. He wasn't, for example, anything like Roy Hodgson. Indeed, on the FA's refusal to offer him the job Clough famously quipped: "I'm sure the England selectors thought, if they took me on and gave me the job, I'd want to run the show. They were shrewd because that's exactly what I would have done."
Pose the same opening question in Ireland and there is arguably an even greater example of what could have — and should have — been, certainly for Irish football fans and perhaps even for some Liverpudlians who identify themselves as Scouse, not English.
Bob Paisley; the greatest manager Ireland never had.
What About Bob?
It's 1984. No, not the imagined dystopia where an oppressive despot reigns through fear and intimidation; that was the Premier League in the 90s. It's the year 1984. Real life. The Republic of Ireland have never qualified for a major tournament and the European Championship qualifying campaign has just ended in failure for the Irish squad and their manager Eoin Hand.
The Football Association of Ireland (FAI) President Des Casey quietly sounds out reigning European Champions Liverpool to see if their former manager Bob Paisley, who retired from the Anfield dugout the previous year, would be interested in taking over The Boys in Green. Casey is rebuffed. Eoin Hand lives to fight another day.
Another day comes. The goal is to qualify for the 1986 World Cup. All those Irish lads in the Mexican sun, close your eyes you almost can see the freckles and smell the sunscreen. The players Hand commands are no pushovers. Well, at least they shouldn't be pushovers. Liam Brady, David O'Leary, Paul McGrath, Kevin Sheedy, Tony Cascarino, Frank Stapleton, Kevin Moran — along with Liverpool duo Mark Lawrenson and Jim Beglin — all feature in Hand's last game at the helm in 1985. Another Liverpool pairing, Ronnie Whelan and Michael Robinson, don't play that day.
All in all, it's as good of as a set of Irish players as the nation has ever had. Alas, the talent of the squad is not reflected in results; Ireland achieve a mere six points in six World Cup qualifying group games and Dublin shops are left overstocked with sunscreen and sombreros. Hand's last result, with that group of players, is a 4-1 defeat to Denmark in Dublin.
This time around there's nothing quiet about the FAI's reaction. They wash their hands of Hand (no, not apologising for that one) and begin the search for the new leader of Irish football. Luckily, the FAI strike a huge sponsorship deal going into 1986 with the German car manufacturer Opel which gives the moneymen the financial clout to go after a big-name boss.
FAI President Des Casey wants a manager based in England, which seems obvious considering all the decent Irish players of the day are based in either England or Scotland but it's actually new ground for Irish football. The only national team gaffer to have previously experienced management in England before being appointed to the Lansdowne Road dugout is Johnny Carey, who took charge in 1955.
Having being rebuffed by Paisley two years before the FAI decide not to explore that avenue again; instead Casey takes that old Republican adage "England's difficulty is Ireland's opportunity" to heart and makes what today's banter brigade would no doubt call 'a cheeky move' for Clough. Nottingham Forest don't entertain it for a second.
So the FAI draw up a shortlist of names. Mark Lawrenson sends in an application. Can you imagine that? Lawro; leader of a nation. The rock upon which Ireland must build their church. Needless to say, his case isn't given much consideration.
After much heated debate the FAI narrow their list to three names. They call it an 'unchangeable' shortlist. They're going to vote and it's going to be one of these lads and one of these lads only. There's Johnny Giles, former player-manager of Ireland and fresh from a stint managing West Brom; Liam Tuohy, who like Giles also held the position before but hasn't managed in Britain, and Jack Charlton. Big Jack. Charlton has considerable management experience in England with Newcastle, Middlesbrough, and Sheffield Wednesday.
The 19-man FAI council meet to decide by ballot who the next Ireland manager will be. Giles, Tuohy, Charlton. 10 votes in your favour and you get the gig. It's all about to get underway when there's an interruption. By who, we still don't know; Casey merely describes him as a "person who shall be nameless". He-Who-Must-Not-Be-Named drops a bombshell. As Casey describes it, the nameless person brings in Bob Paisley from nowhere. The unchangeable shortlist has just been changed.
He's won three European Cups and he wants the Ireland job. Six league titles and he wants the Ireland job. 19 trophies in nine years and he wants the bloody Ireland job! He's signed Dalglish, Souness, Hansen, Lawrenson, Rush, Whelan. The list goes on. And he wants the Ireland job.
Paisley's not been retired three years yet and even then it's been much of a retirement as he's lending his services as an advisor to Liverpool's recently appointed player-manager Kenny Dalglish. His finger is still on the pulse and he can obviously see the talent and potential in the current crop of Irish players. He's already worked with Whelan, Lawrenson, Beglin, and Sheedy, and there's no way Bob's not getting performances out of McGrath, Brady, O'Leary and the likes.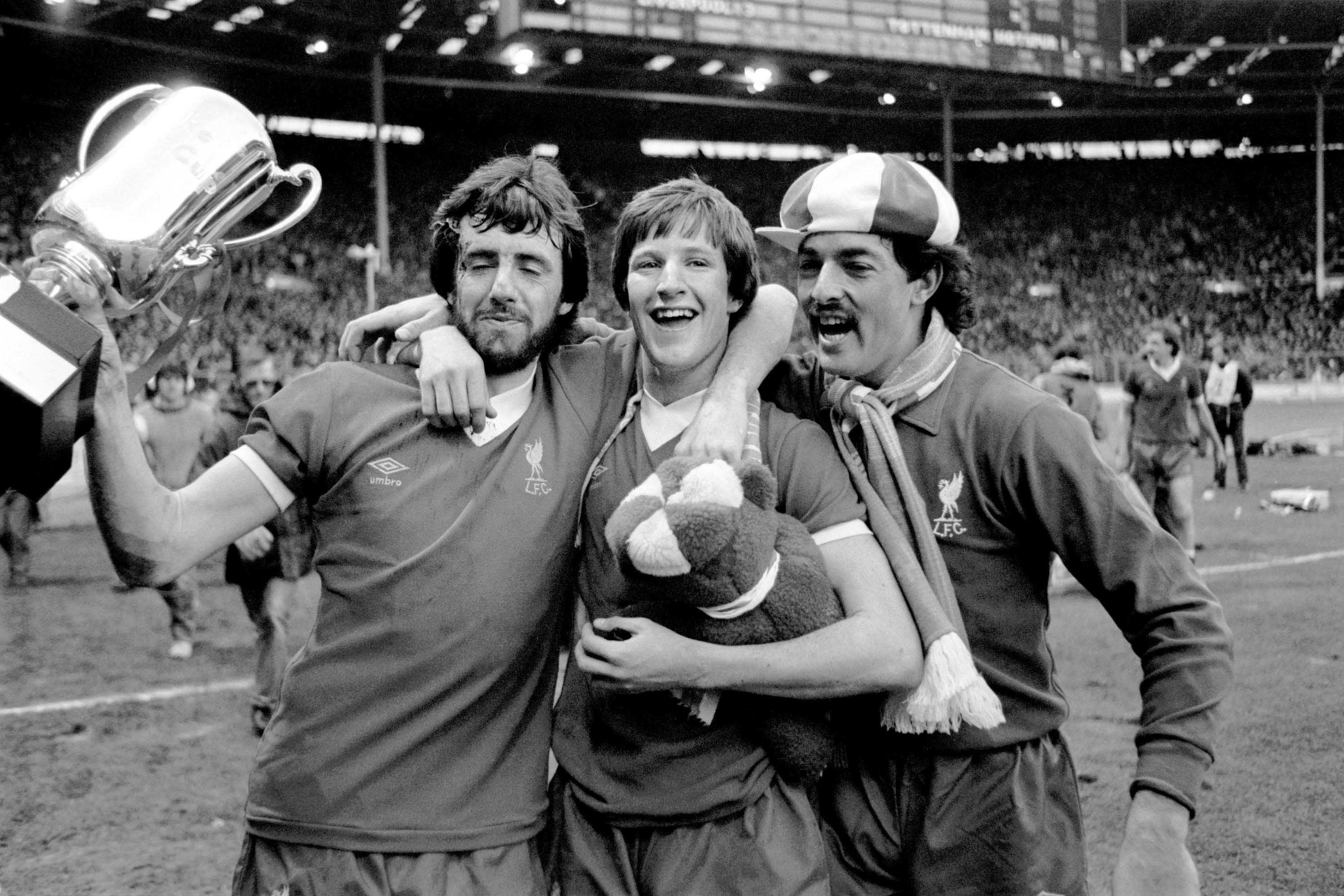 Sure, it was supposed to be an unchangeable shortlist but this is Bob Paisley we're talking about. Just give him the job. Of course, the FAI's 19-man panel see it this way too and formally offer Paisley the position, right? Wrong.
Paisley's unannounced candicacy reportedly causes uproar amongst the council. As proceedings wear on there is a "growing mood of bewilderment and hostility about the surreptitious nature of the introduction of Paisley", according to Paul Rowan's book The Team That Jack Built. It's all very political and murky as goings-on at Football Associations all over the world still seem to be to this day. The suspicion is that the aforementioned "nameless person" has presented the prospect of Paisley on Casey's orders.
A ballot is taken. The way the voting process works is quite simple. If 10 of the 19 members of the council vote for Paisley then the job is his. The 19th member, the President, only gets to vote in the case of tie. The first ballot is conducted and Bob receives nine votes. One short from being appointed. Had a rival candidate also received nine votes the deciding vote would've gone to Casey, who would've inevitably backed Bob. However, the other nine votes are shared equally at three apiece amongst Giles, Tuohy, and Charlton.
The decision is made to eliminate a candidate and Tuohy's name is removed from the reckoning. Another ballot is taken; Paisley once again falls one vote short of landing the job with nine to his name. Two of Tuohy's votes go to Charlton giving him five while the other jumps ship to Giles, leaving him on four. Giles therefore gets eliminated from contention. It's now a penalty shootout between Big Bob and Big Jack and even if all of Giles' backers go to Charlton's camp it will be enough for the former Liverpool manager, as Casey will then exercise his casting vote in the case of a nine-all draw.
The unthinkable happens. Someone jumps ship from Paisley's side. Charlton retains his five from the previous vote, gets Giles' four, and welcomes a defector to hit the big fat 10 mark. After receiving a mere three votes from 18 to Paisley's nine in the first ballot, Jack Charlton becomes the new Ireland manager at Bob's expense.
Why a voter abandoned Bob at the last count is still unclear. Presumably, he didn't gain any votes following the first ballot because the supporters of the eliminated candidates saw his last-minute inclusion as underhanded. They had agreed on an unchangeable shortlist and the powers that be, with flagrant regard to bureaucracy, had changed it.
To these nine angry men (and the defector, eventually) it basically became a case of 'anyone but Bob' not because they didn't rate him but due to petty politics. They spited Ireland and they spited Paisley because they didn't trust or like the actions and motives of other senior members of their own organisation.
Reeling In The Years
So there you have it; that's how close Bob Paisley came to being the Ireland manager. It's not a particularly well-known story. In the immediate aftermath the Irish public had only vague notions that he had wanted the job at all. The fact that Charlton subsequently proved to be quite the success has also buried the tale.
Big Jack delivered the holy grail on his first attempt by guiding Ireland to Euro '88, the nation's first major international tournament. Much to the delight of everyone Green his lads defeated the auld enemy England — John Aldridge teeing up Ray Houghton for the winner — in the opening group game, before drawing with the Soviet Union and ultimately losing to the Netherlands to finish third in the group. An admirable first showing.
Then Italia '90. A seminal moment in time the history of modern Ireland. In typical fashion Big Jack's side drew all three group games (against England, Netherlands, and Egypt) and made it to the knockout stages, where they defeated Romania on penalties before losing to host nation Italy in the quarter finals.
Having narrowly missed out on the 1992 European Championships, Charlton steered the nation to USA '94 and once again managed to sneak through the group stage, largely thanks to former Red Ray Houghton's famous winner against Italy. The Netherlands then dispatched Ireland relatively comfortably in the first knockout stage, marking the end of Charlton's run in major tournaments and his last big hooray as Ireland's manager.
What If Bob Was One Of Us?
Big Jack is a sporting icon in Ireland, so much so that there's a statue of him at Cork Airport and he's one of only a handful of people to be awarded honorary citizenship. Yet there is, and certainly was at the time, vocal criticism of his playing style. Put 'em under pressure. The frequency with which the long ball to the target man was utilised would make Sam Allardyce and Tony Pulis blush.
Consider the side that Charlton was able to name away to Scotland in 1987, at the start of his reign. Packie Bonner was between the sticks; Mick McCarthy and Kevin Moran were at centre-back; Ronnie Whelan and Paul McGrath had to fill in the full-back positions due to injury; Lawro was deployed in midfield along with Ray Houghton, Liam Brady, and Tony Galvin; the line was led by Frank Stapleton and John Aldridge.
The makeshift full-backs performed excellently by all accounts and Ireland secured a 1-0 away victory thanks to a goal made in Liverpool, scored by Lawro and assisted by Aldo. That Ireland XI is generally considered to be the best team the nation has ever fielded. Just what Paisley could've done with them, in terms of playing style if not tournament progression, is the stuff of daydreams. Certainly on paper, heavy use of the long-ball doesn't seem the obvious tactic to use given the quality of the players available.
Considering Ireland's success under Charlton, perhaps it would be more suitable to question not what Paisley could have done for Ireland, but what Ireland could have done for Paisley.
As any Liverpool fan will tell you, his stature in the game is not what it should be. His status as a one-club man is probably a factor in this. Consider Clough again, he accomplished great feats at both Derby County and Nottingham Forest and both Pride Park and the City Ground boast statues of him outside.
Ferguson has his great spell at Aberdeen to complement his success at Old Trafford. Shankly has a stand named after him at Preston in addition to his eternal presence outside Anfield's Kop. Even Craven Cottage paid testament to Michael Jackson after his nimble footwork made quite the impression on the band and solo scene respectively.
You get the drift. Not that there's a lack of formal recognition for one-club men out there, but having another feather in your cap certainly helps.
Perhaps success with another team would've resulted in Paisley commanding greater respect in today's game. It could have happened. It should have happened. The Irish public would have embraced it and the Irish playing squad would have loved it. However just like with Clough, Football Associations always find a way to get in the way.
[rpfc_recent_posts_from_category meta="true"]
Pics: PA Images
Like The Anfield Wrap on Facebook