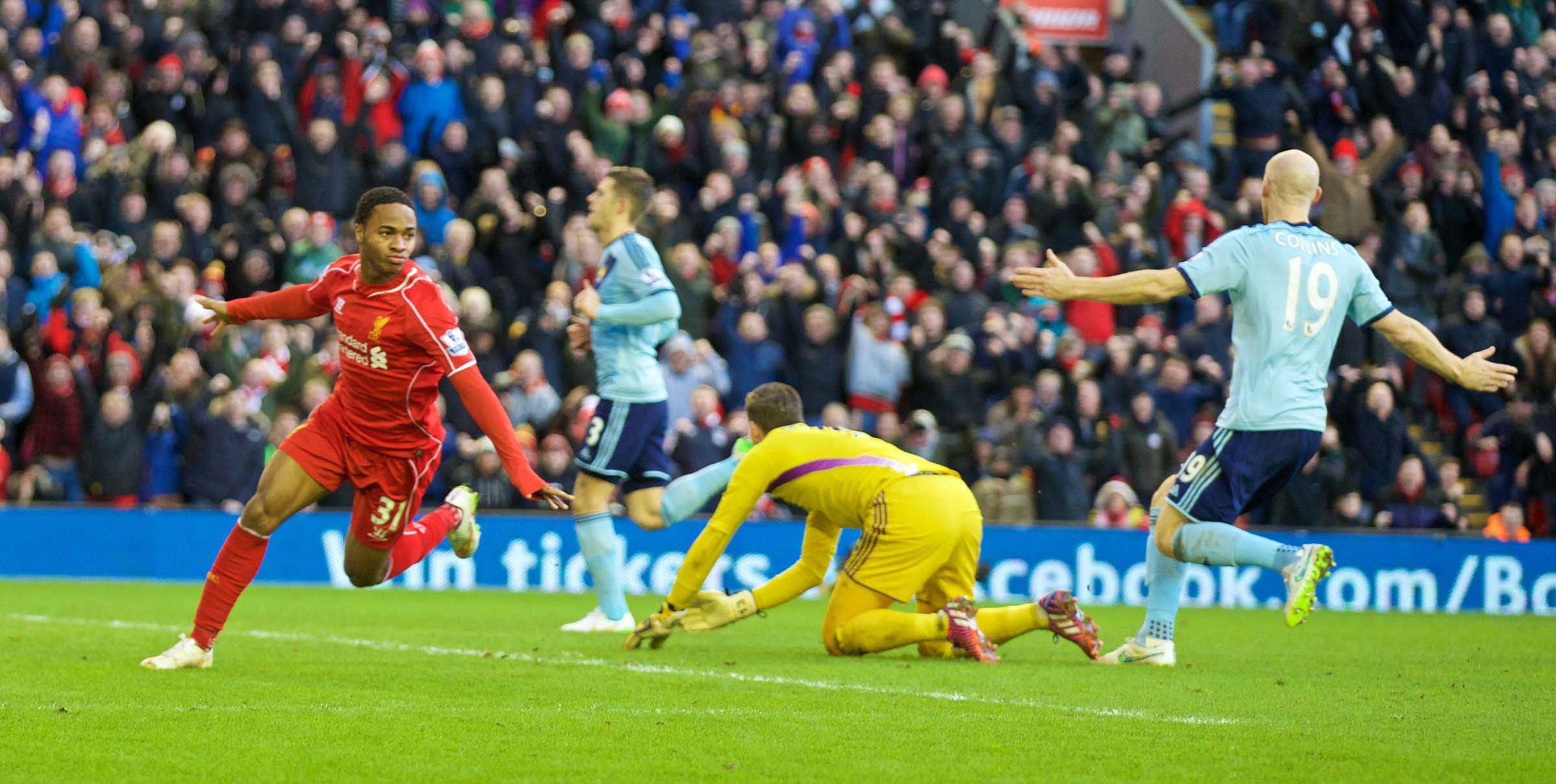 IT'S never too late. Well not at the start of February.
Football is just a mirror vision of life in general really; defeat can be snatched from the jaws of glory as easily as a hopeless cause can be rescued from the precipice. There will be ups and there will be downs, but more often than not you and your football club will end up in the position you deserve to be.
I can kind of see where Dave Martinez was coming from with his 'Too Little Too Late' piece, I can even agree with many of his points, but I can't aesthetically agree with the premature message.
We've all been frustrated with what has often been a 'after the lord mayor's show' sort of season, while on a sliding scale we've all quite rightly let rip at some point or another. Was this season ever really going to be anything but largely frustrating though? It was more a question of how quickly we could emerge from that fug of frustration.
Brendan Rodgers could have helped matters sooner, there are no two ways about that, but the fact that he has now seemingly found the right path has to be embraced as a massive positive. I've said before about this football club and its fans' propensity to hit the self-destruct button in the wake of a near miss on the title. This was the acid test for Rodgers and the outcome can still go either way, but the signals are positive ones now — we are looking more and more like Liverpool FC with each passing performance.
Rodgers' biggest early season mistake was attempting to continue with the same pattern of play that served us so well last season. With the departure of Luis Suarez and the loss to injury of Daniel Sturridge we no longer had two of the most important ingredients that made the 2013-14 recipe bubble so deliciously. I was staunchly in the camp advocating a switch of formation to one that suited the players we now had. Yet had Rodgers made that call earlier than he did there is no guarantee it would have worked as well as it is right now. As frustrated as I was at the time I can still understand why he did it. You also have to take into account how stubborn Rodgers can be at times.
This season has more closely resembled Rodgers' first season in charge. Some sizeable lessons have been handed out and they took longer than hoped to be taken on board. But they have been taken on board  in sufficient enough time to correct ourselves and reach the target of a top four finish. Chelsea and Manchester City have detached themselves from the pack to an extent, but the four sides directly above us aren't particularly superior ones are they? Given the way we are playing it is far from outlandish to suggest that Liverpool can or even will overhaul their rivals for a Champions League berth. Most bookies have now reduced the odds of that happening to 4-1, even if there are still some factors stacked against the Reds.
There will be set-backs to come between now and mid-May, and how we deal with, and respond to them will be key. Confidence doesn't seem to be an issue at the minute and the return of Sturridge can only provide added bounce, as seen with his goalscoring re-emergence from the bench against West Ham yesterday. Hopefully he can maintain a clean bill of health from here on in.
5 – Daniel Sturridge has now scored in five of his seven league appearances for Liverpool from the bench. Sharp.

— OptaJoe (@OptaJoe) January 31, 2015
The upward arc in the form of Raheem Sterling and Philippe Coutinho, added to the extra body in central defence, plus a more composed version of Simon Mignolet all point to a collective cohesion coming together. Lazar Markovic shows flashes of the player he may yet mature into and Lucas has proved swathes of us wrong with his form and his importance to the team, while Jordan Henderson is simply Jordan Henderson. The manner of the wins against Aston Villa and West Ham over the course of the last two league games in the absence of Steven Gerrard also reassure of a future we can embrace without him.
8 – Liverpool have won eight of 12 PL games that Lucas has started this season (67%) and just three of 11 when he hasn't (27%). Key.

— OptaJoe (@OptaJoe) January 31, 2015
The coming week is a huge one. We now enter the part of the season where most weeks we enter will be huge ones. Bolton Wanderers in the FA Cup and the trip to Goodison on Saturday are a timely test of the mental and physical capabilities of this set of players. We're on a bit of a roll and the next six to eight weeks will dictate whether or not we can enjoy another snowball effect. If that snowball can gather the momentum we know it can then we will sweep most of our obstacles aside.
As fantastic as it would be to see Gerrard walk away from Anfield with another winner's medal from the FA Cup and/or UEFA Cup, the greatest gift he could give us is a top four finish and a return to Champions League football for next season. With a top four finish gained the growth of this Liverpool side would be combined with Champions League exclusion for presumably either Arsenal or Manchester United. A set-back that we know only too well is very difficult to recover from. This is quite a pivotal point in time for us. We can level the uneven Premier League playing field at least by a few degrees with a top four finish. It's all about evolution rather than revolution.
Talk of this sleight-of-hand Liverpool resurgence being 'too little too late' is around two, maybe two and a half months too early. We are Liverpool and we are still capable of something beautiful this season. I said it back in August that this season would never be a continuation of last season's insanity, but instead the beginning of a new odyssey. It's not about a finish line that we reach this May, but one we are building for that is waiting for us in May 2016 or May 2017. It's all about finding that upward trajectory again and there is evidence we're back on the rails. This May is more of a marker we need to hit rather than a finish line. The insanity can still return.
Good things come to those who wait. It's far from too little too late.
[yop_poll id="26″]
[rpfc_recent_posts_from_category meta="true"]
Pics: David Rawcliffe-Propaganda
Like The Anfield Wrap on Facebook