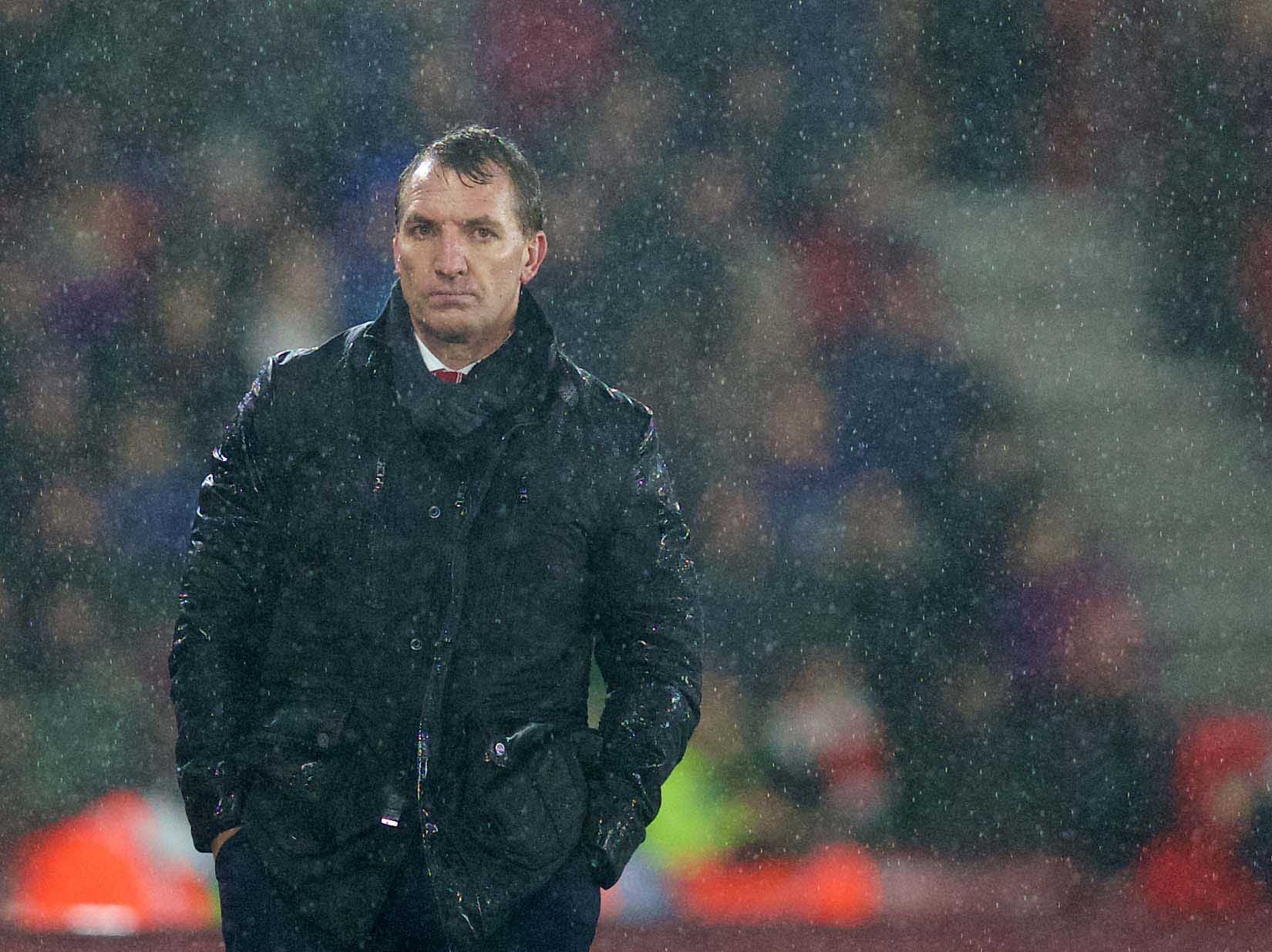 "He's probably not thinking so much. Sometimes you can over-think. What he's doing now is instinctive and he's got back to doing what he does best."
THAT was Brendan Rodgers talking about Simon Mignolet. It could easily describe Rodgers himself.
Until the game at Manchester United everything was disjointed and haphazard: team selections, rotations, system changes; it was mayhem.
Did the manager work enough – or well enough – on strategy and formation during pre-season for the players to adapt to the ins and outs? Did he select the right shape and tactics to work on during downtime before the big kick off? Did he know his best XI, or how to get the best out of them? The results suggested not.
After the game at Old Trafford, despite the result, it all calmed down. Rodgers got back to doing what he does best.
Before the 1-0 defeat against Aston Villa at Anfield in September, Rodgers said: "It's very important to be able to rotate, but also to maintain the consistency from the team and I think the best sides are able to do that.
"We've planned the teams out for the next five games all the way through to Everton, but of course you have to allow for injuries and such."
If you look back it was only really Real Madrid away and League Cup games where he did rotate heavily — the quotes don't really match what he then went and did. Was he overthinking it? Did the extra games, the extra players, and of course the injury to Daniel Sturridge cloud his thinking?
The Madrid game was mad, absolutely bonkers. But fair play to Brendan, I don't know how he's pulled that off. Going into that game he had senior players desperate to play in that fixture, all who had decent recovery time in front of them before the game against Chelsea. Then he's parked Steven Gerrard, Raheem Sterling, Jordan Henderson and Philippe Coutinho on the bench in the Bernabéu.
He probably explained it by dangling a carrot to Kolo Toure, Lucas and Markovic, telling them that if you come in and perform well you can't harm your first team chances. But the Chelsea team went against that and he was back to using what are seen as his 'favourites'.
If he had dropped players for the Chelsea game it would have been a very aggressive move to make from a man-management perspective so he put himself in an impossible situation and I can't understand how he managed to keep the dressing room together.
From that point it could have gone really wrong. And as Liverpool lost to Chelsea and Crystal Palace, and failed to get the required points against Ludogorets and Basel to progress from the Champions League, it was hard not to think back to the last seasons of Gerard Houllier, Rafa Benitez and Kenny Dalglish in his second spell as manager.
In every one of those seasons we ended up as underdogs for a top four spot and it looked as the seasons wore on that at least some of the players lost belief in their respective managers.
I don't think any of those three managers took any great risks once they found themselves in that situation. They possibly became a bit fearful. Rafa seemed to go more defensive, Houllier too, while Dalglish just carried on doing what he had been doing before.
There was an air of inevitability how it would end with all three and it was starting to feel like that with Rodgers. He must have feared it – no one could really put their finger on what Liverpool were about just a few months ago. You can bet the players felt the same way.
I think what has saved Rodgers is his man management and getting back to what he does best – in the main playing attacking football.
Despite everything that had come before he still had two carrots to dangle – the system change and the impending return of Daniel Sturridge.
Before Manchester United at Old Trafford it seems like Brendan said to himself: "I'm not having this."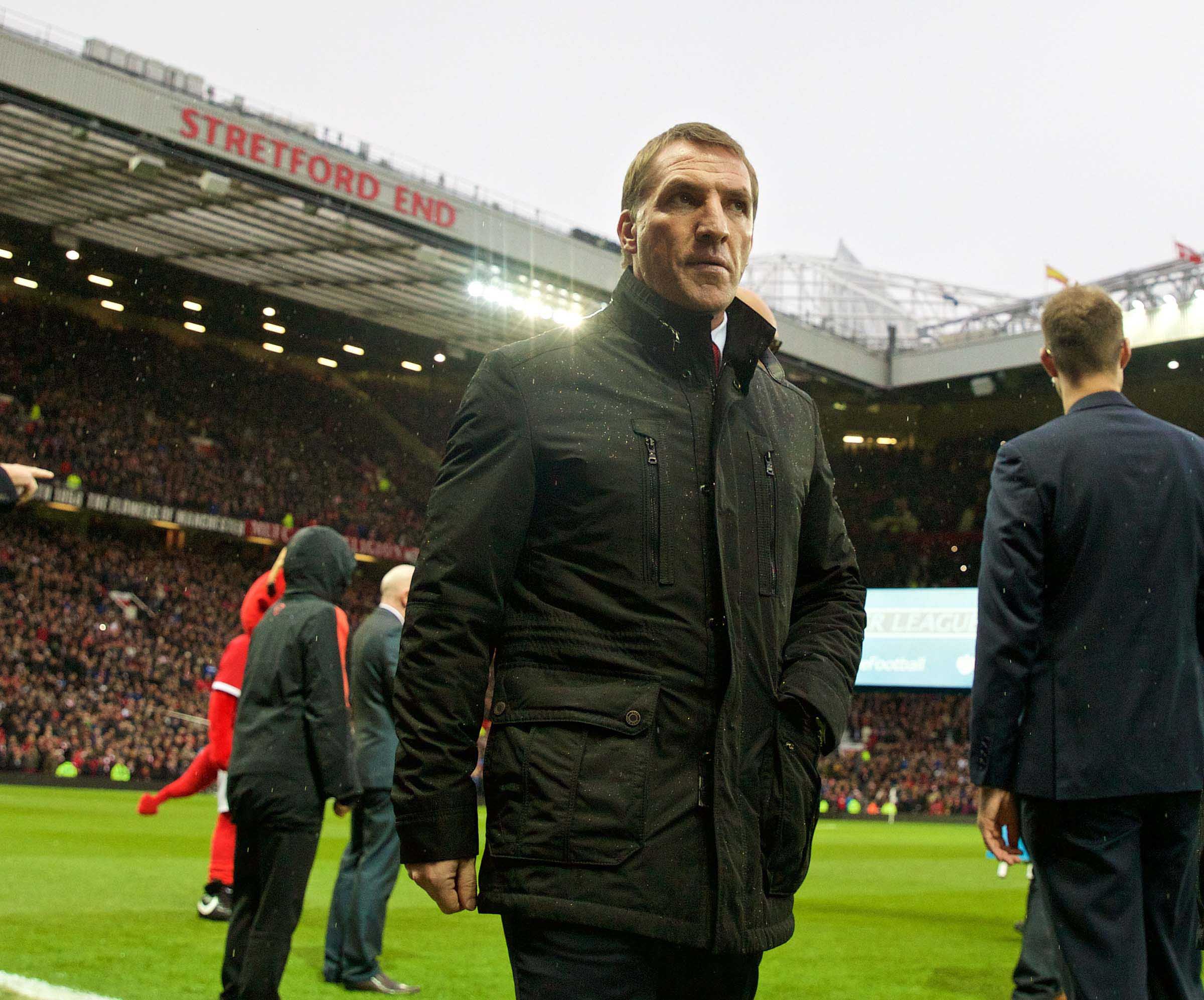 You could imagine him saying to the squad: "This is the solution. We've got Daniel Sturridge coming back, we're going to play 3-4-2-1, we're going to get Lallana, Coutinho and Sterling into these areas. We're going to have pace, we're going to have penetration and that's going to correct this."
I've seen it with teams I've managed. A formation that works, that the lads really enjoy, can put a spring back into their step. They see it as a solution. It lifts them and for players on the edge of the first team it might mean they see it as an opportunity, too.
After the performance at Old Trafford and the win at Bournemouth, it will have been like that at Liverpool. Training will suddenly feel different. Team meetings will seem fresh. And then Brendan can say to them: "And we've got Sturridge to come back, too."
Jose Mourinho is on record during his time at Porto as saying that 4-3-3 is a very easy formation to coach. He was worried his team could go stale and he changed to a diamond. They won the European Cup.
The formation change was the solution for Brendan and the dressing room. It says to the players that he is taking responsibility for what went wrong. You don't need to give players excuses, they are absolute experts at finding them. Ask them and they are never to blame, whoever it is, through all levels of football.
You can say Brendan got lucky in that he had a run of winnable fixtures at the right time but equally he was unfortunate with injuries earlier in the season.
He solved the problem as the stats show — after 15 games Liverpool were ninth with 21 points; they have climbed to sixth after taking 24 points from 11 games — but now he faces fresh challenges in terms of rotation again.
I'd expect to see two or three changes regularly now. There's a big risk of dropping points and picking up injuries when you play Thursday-Sunday and that was why when Rafa won the UEFA Cup he virtually played two different teams in each competition. It's something Alex Ferguson did, too, when dealing with the twin demands of Europe and the Premier League.
Rodgers now has to turn to Steven Gerrard, to Daniel Sturridge, to Philippe Coutinho and tell them they're not playing every game. Players want to play every game. It's the manager's job to be the parent and say 'no'.
After a Thursday game, Friday should be a recovery session and technically Saturday the day off for the lads who started the match. But then how do you prepare them for the Sunday game?
If you bring them in they're not having that mental rest from a day off. Rodgers touched on this earlier in the season. After losing at West Ham following the midweek Champions League game with Ludogorets, he said: "You've got a lot less time working with the team; if you play on the Saturday, you've got Sunday/Monday for recovering, you've got the Tuesday game, and then the players who play are recovering Wednesday/Thursday.
"So you're doing your first tactical preparation on the Friday, and then you're travelling straight down to the game."
If Brendan thinks the target that saves his job is to qualify for the Champions League then it's a tough one with the Europa League carrying qualification for the winner.
I think he often uses the games to keep players fit but then the argument is what intensity are the players reaching if they are training less? It might be 80 or 90 per cent instead of 100. If you keep playing the same team you're not able to get any conditioning into your players.
I would pick my Sunday team first. Your goalie and defenders can probably stay in for both games but the wingbacks are going to be doing an enormous amount of work. Jordon Ibe is out of the FA Cup cup-tied and Markovic banned in Europe. So keep switching them. Emre Can can move into midfield if need be but the main players to worry about are Sturridge, Sterling and Coutinho. They can play Sunday but I'd be tempted to leave them out completely for Thursdays if we progress this week.
You could go Balotelli and Borini up front, Lallana in behind. I would then have Sturridge, Sterling and Coutinho doing conditioning work during the week and get them spot on for the weekend. If Sturridge gets injured again what would that do to the group?
Coutinho looked out on his feet against Everton and Tottenham and I was surprised he played against Besiktas. Would you rather he played 35 amazing games or 50 average games? I'd go for amazing. He dug out a superb goal at Southampton but how much longer can he keep going?
Balotelli has shown quite a bit more lately and deserves a chance; clever passes, great technique. The more he contributes, the more he will feel part of it and the harder he will work.
It will be interesting to see how Brendan approaches the next few weeks. Let's hope he keeps on solving problems.
Sean is manager of Mold Alexandra FC in the Cymru Alliance Division and holds a Uefa B licence. You can follow him on Twitter at @Sean_Rogers
[rpfc_recent_posts_from_category meta="true"]
Pics: David Rawcliffe-Propaganda
Like The Anfield Wrap on Facebook