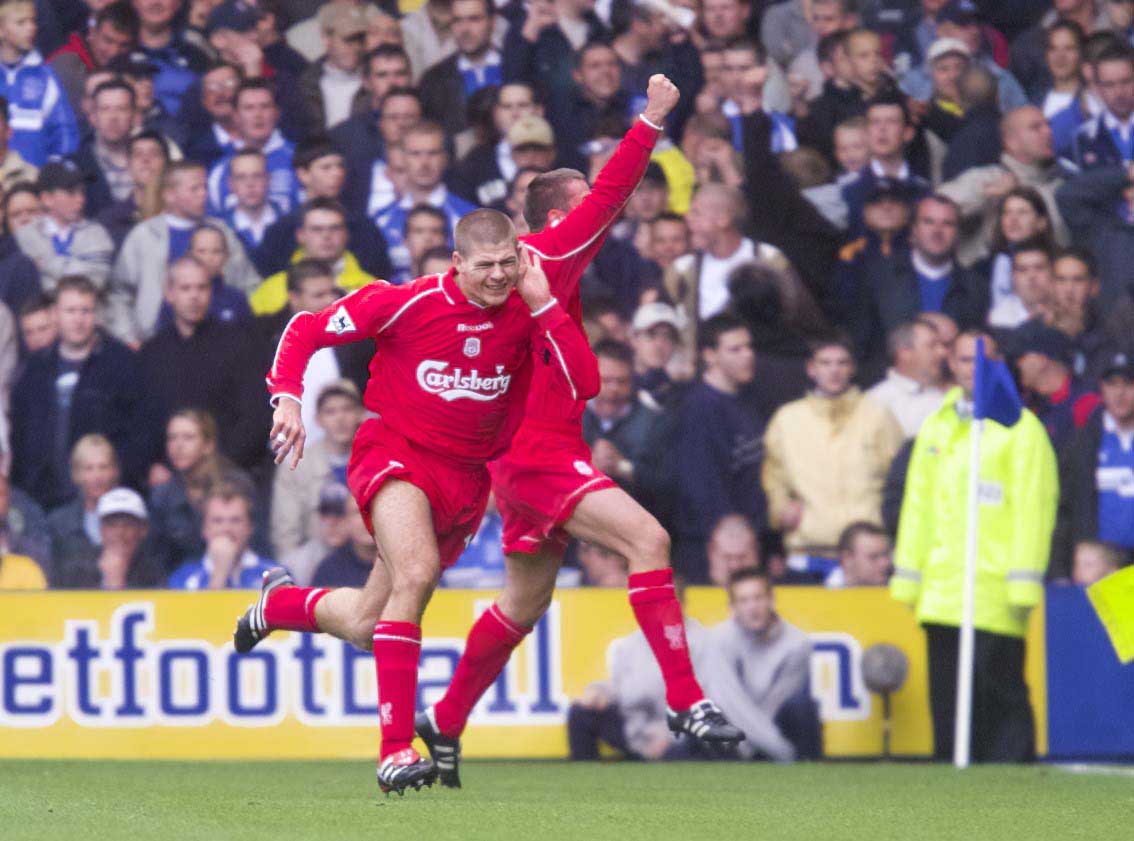 TALISMANIC figure. I've always hated that phrase. Steven Gerrard has been a talismanic figure for a decade and a half in a Liverpool shirt — I always wanted so much more for him than to be just a talismanic figure.
Liverpool FC became a football club that started to rely upon talismanic figures like Steven Gerrard over two decades ago. We as a set of fans used to mock clubs that had to rely upon talismanic figures, be it Manchester United with Bryan Robson, Tottenham Hotspur with Glenn Hoddle, Arsenal with Liam Brady or even Everton with Bob Latchford. We were unbelievably smug about the whole thing. Talismanic figures were for losers. We would watch and laugh as the whole fabric of a rival team would unravel if they had to cope without their talismanic figure. You could write off a Manchester United title challenge at the sound of a dislocated shoulder.
I don't subscribe to the notion that Steven Gerrard has 'carried us' over the years of his time at Liverpool. Yes, we would have definitely been far poorer without him and our honours list would have had a couple of trophies missing from it, but it is disingenuous to suggest he has been a one-man band, not to mention insulting to some of the fantastic players he has shared a football pitch with. Steven Gerrard is one the greatest players to pull on the red of Liverpool, some people even argue that he is the very best. I'm not sure if I agree with those people or not, but I'd never argue against the concept. We have been truly blessed by his presence in a Liverpool shirt.
Since Liverpool last won the title we've soothed the pain by placing our hopes and dreams into the hands of a trio of 'great Scouse hopes'. Talismanic figures no less. Steve McManaman, Robbie Fowler and then Steven Gerrard have each carried that particular torch. It's going to be weird seeing us operating without a new one taking on the baton. Other local lads have played their part, Jamie Carragher most notably, but I'm talking about those attacking forces of nature, those match-winning entities that are born of the city itself. I'm talking about those who inspire others around them to greater things.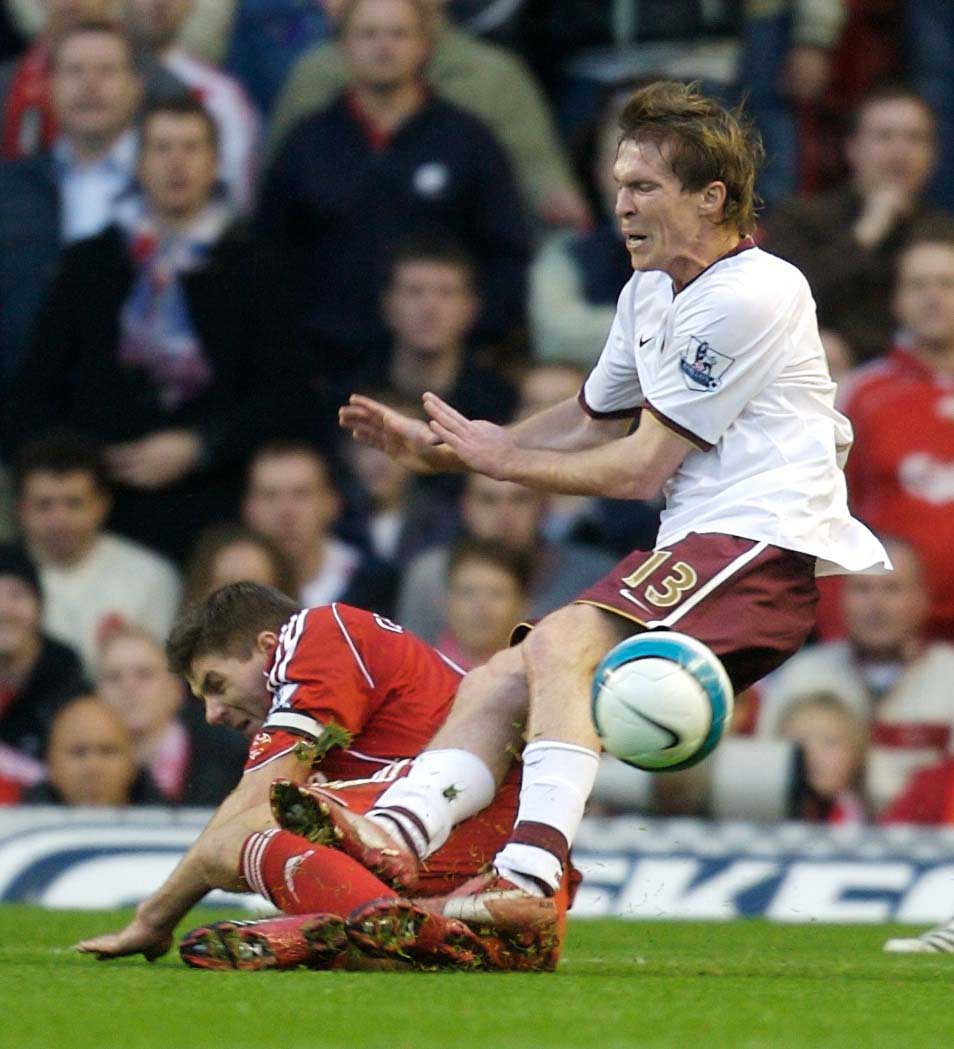 Steven Gerrard will leave an un-fillable void in so many respects. Way past the peak of his powers, he could still inspire his team-mates to help him move football mountains. Last season was almost a levitation trick.
Steven Gerrard is by no means perfect, I occasionally got the impression that he didn't always believe the targets his managers set him could be attained. Sometimes, in the face of a set-back, his shoulders would slump in a manner that suggested all was lost. I can remember the quarter-final draw being made for the Champions League in the Spring of 2005, pitting us together with Juventus and Gerrard publicly stating something along the lines of "oh well, it was a good run while it lasted". Rafa Benitez took his captain to task over the negative comments, and it was there and then that the seeds that would bloom so beautifully in Istanbul were sown.
In the 2013-14 title race Steven Gerrard was a man infused with belief. Destiny was calling him and he very nearly reached it. It was almost as if the indelible fact he finally believed it was possible, became the reason it was such a very, very real possibility. The night he scored that injury time winner from the penalty spot at Craven Cottage against Fulham you could see a man re-born. You could see a man that suddenly believed in Christmas. When he wheeled away to celebrate in front of the travelling fans, he tore his shirt off and swung it above his head as he leapt into the cold night air letting out a primeval roar that stirred the blood. That unique brand of inspiration was compelling.
The domino effect appeared unstoppable, but his heart shattered when we lost to Chelsea three games from the finish-line. The Steven Gerrard of 12 months ago looked like a man that was bathing three times a day in the fountain of youth. The Steven Gerrard of now looks like a man who's hit the wall once too often. It's suddenly reached the concept of where elephants go to die. It seems they go to the MLS. In Liverpool's squad of ever dropping average age Steven Gerrard is becoming a grandfatherly figure. Another year from now and there lays the danger of him clattering into challenges and seeing his Werthers Originals spill all over the shop.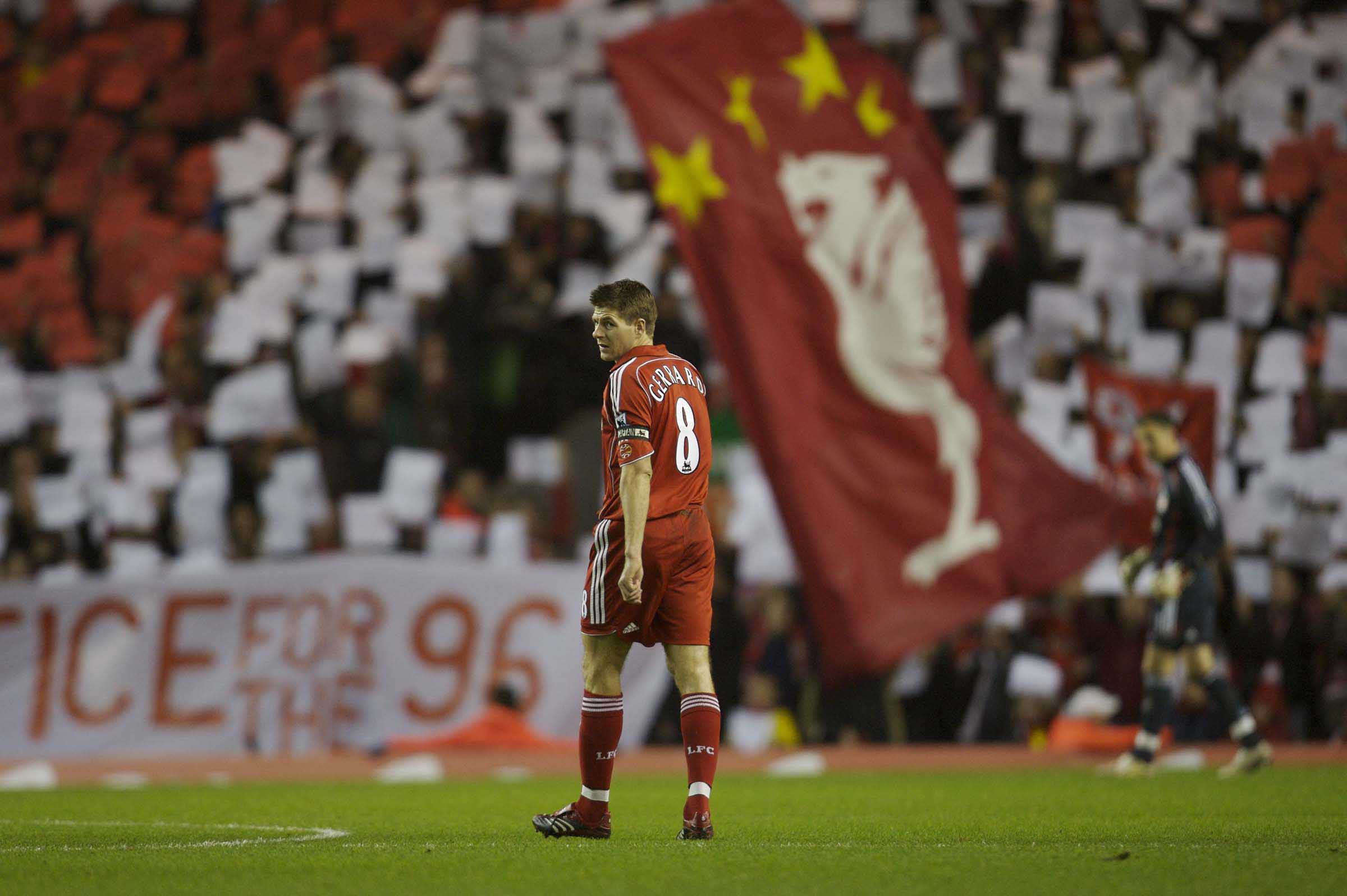 It's going to be incredibly sad to see him go. Part of you can't help but argue that Gary McAllister carried on at a high level until he was 37. That in footballing terms the night is still young and he should stick around for at least one more dance.  But maybe he's had enough of being the great Scouse hope. Maybe Steven Gerrard needs to get away from the surroundings of his greatest triumphs and tragedies. Maybe we need Steven Gerrard to get away from the surroundings of his greatest triumphs and tragedies.
We don't have a new king to replace the old one with. Maybe that is no bad thing. Prior to the era of the talismanic figure we used to create teams that took equal collective responsibility for what happened on the field of play. Maybe a new direction rather than simply looking for a new great Scouse hope is the way forward for Liverpool FC now. I pose far more questions than answers.
I always wanted more for Steven Gerrard than to be a talismanic figure. I wanted him to be surrounded by like-minded and equally talented team-mates, and to be classed as part of a classic team rather than as a classic individual. Steven Gerrard did play with players like that, just not enough of them at the right time. Steven Gerrard walked on to football pitches in Liverpool red with Robbie Fowler, Steve McManaman, Michael Owen, Jamie Carragher, Karl Heinze Riedle, Sami Hyypia, Dietmar Hamann, Markus Babbel, Jari Litmanen, Gary McAllister, Nicolas Anelka, Luis Garcia, Xabi Alonso, Pepe Reina, Fernando Morientes, Daniel Agger, Fernando Torres, Javier Mascherano, Luis Suarez, Daniel Sturridge, Philippe Coutinho and Raheem Sterling. There have also been a litany of other reasonably decent players, but there has been a hell of a lot of dross to put up with too.
Steven Gerrard is an unforgettable player who has consistently taken the breath away on a regular basis for 16 years. You don't need me to list those magical moments. There will never be another one quite like him and it has been an utter joy and privilege to witness his Liverpool career go full cycle. It had to come to an end eventually, but it was always going to feel too soon. It will soon be time for us to let go of this most talismanic of figures and do something new, but let's enjoy him while he's still here — let's give him the send-off he deserves. Let's forget the things he can't do any more and revel in the glorious things he can still do.
You are going to miss them once they've gone.
Pics: David Rawcliffe/Propaganda