FOOTBALL should make us all feel like a kid. There is so much noise around football now, it's easy to forget what makes it so great. We live in a footballing world where managers talking to the press is hyped up as a main event. Where the people who live closest to inner city stadiums can't afford to go and watch the team who play there. Where Twitter allows people to compete over who is the most angry, and therefore cares the most. "You hate the manager??? I want him DEAD!!!"
Kids in the playground aren't bothered about any of that though. They aren't asking their mates if they heard what Mourinho said after the game, they are talking about Eden Hazard's goal. They aren't talking about pass completion rates, they're talking about Coutinho flicks. They are talking about which players they think should sign for Liverpool or Everton. And then they are grabbing a ball, or something that resembles one, and pretending to be Steven Gerrard.
Steven Gerrard was the player every kid dreams of being. A player who could be running back winning the ball one minute and be scoring from 25 yards the next. Who was capable of passes you hadn't even contemplated. Who could flat track bully against average Premier League teams, but saved his best for the biggest stage of all. Who also slipped when we all thought the greatest script was written. He was the closest to Roy of the Rovers a footballer could be. At one point he was the best in the world.
The key word, unfortunately, in all that, is the word 'was'. Stoppage time in yesterday's game against Leicester demonstrated how the years have caught up with him. A flying tackle he used to make was horrifically late. A loose ball that in the past you wouldn't want to fall to anyone else went tamely over the bar.
So that should mean its the right time for him to move on? I'm still not sure. In a football club that doesn't seem to value footballing experience we have become a team which doesn't seem to be able to contain it. Three years ago John Terry looked finished as an exposed centre half under Villas Boas. Now he looks accomplished again under Mourinho. A man who values experience and smarts above all.
That's not to say Brendan hasn't tried. He's shifted Gerrard around several positions this season, but none have worked out. His best performance this season probably came as an impact substitute, but its unlikely that is how he wishes to see out his days. Because he's a proud man, like all top players are, and he won't want to hang around if he isn't able to perform how he'd like. Steven Gerrard might be able to contribute to a Liverpool team, but he no longer feels able to contribute enough to this one.
So it's experience lost, in a team where it is seriously lacking. A team which has recently lost Jamie Carragher, Luis Suarez and Pepe Reina, will this summer lose Gerrard and probably Glen Johnson. You can even go back to Dirk Kuyt, Maxi Rodriguez, Xabi Alonso, Javier Mascherano. Some of those would be able to contribute next season, most would not. But there is a lot of first team appearances gone there, and plenty of trophies. Which have been replaced with youth, promise and hope.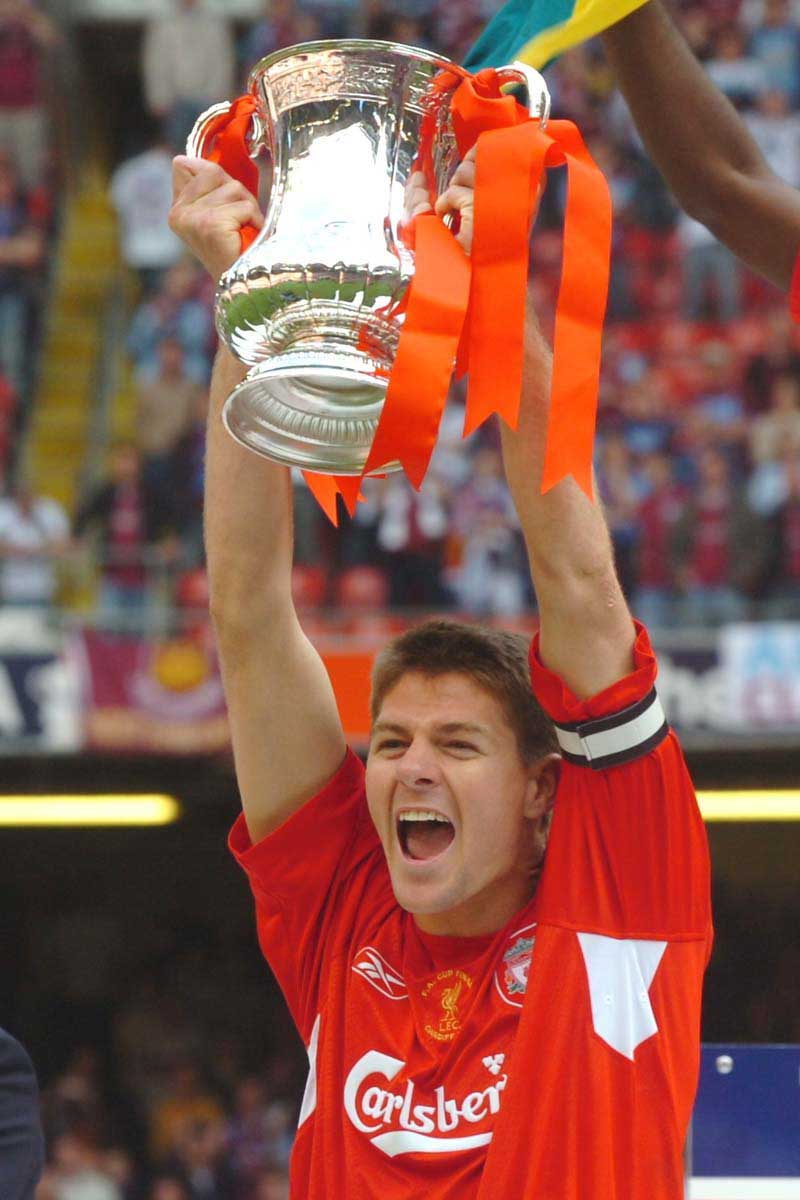 Its a mighty gamble. One that apparently the club feels they have to make to compete with those with more resources. They could spend on experience in the summer of course, but it's unlikely. We will probably go into the 2015/16 season with Jordan Henderson as captain.
It's a mighty gamble. But Steven Gerrard will leave in the summer, and a new chapter begins. Kids will have to pretend to be someone else.
STEVEN GERRARD: YOU KNOW YOU'LL OFTEN STOP AND THINK ABOUT HIM