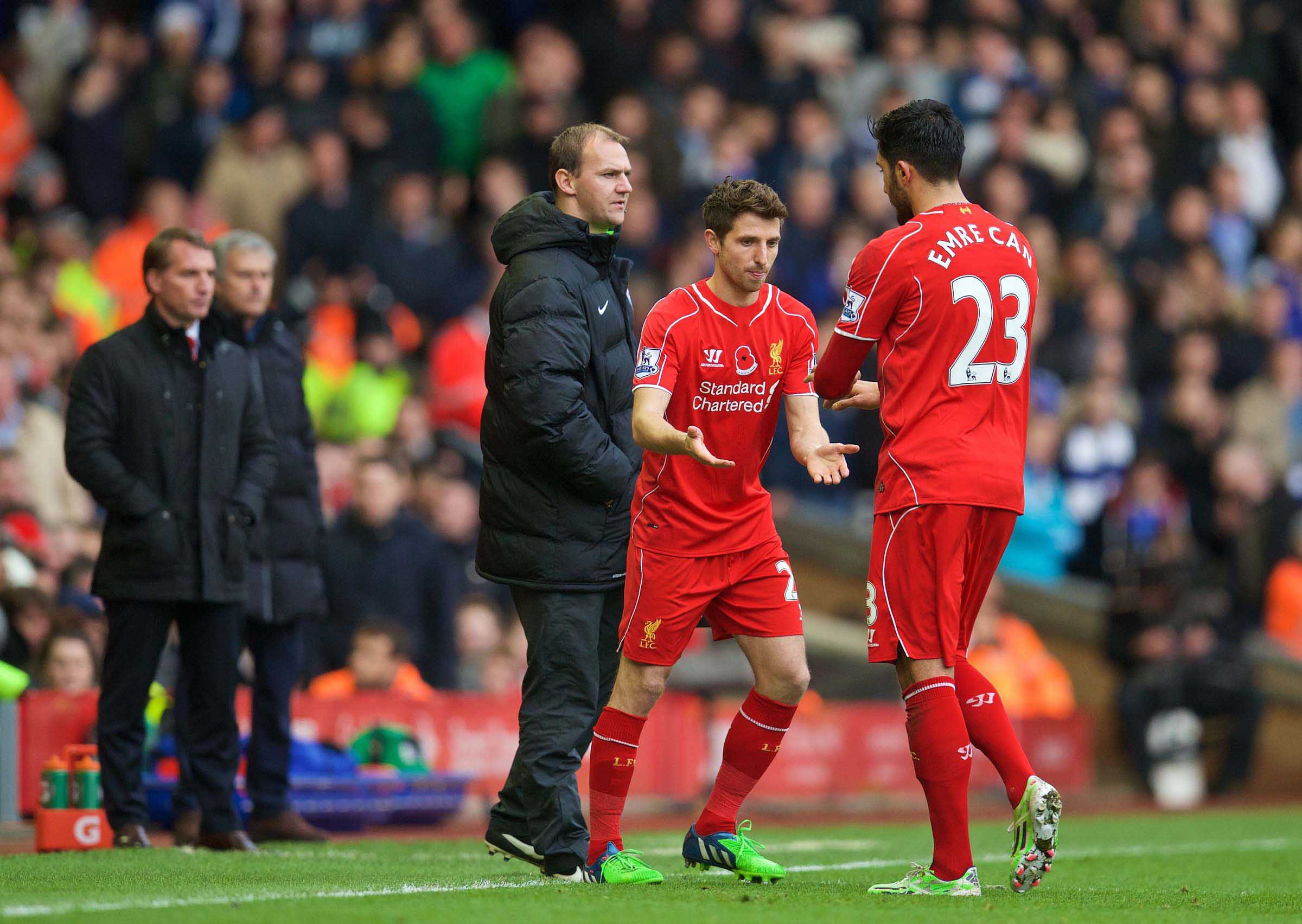 IT had been coming. Week by week, as Liverpool toiled to recapture even a hint of the form that brought a title so tantalisingly close, and as each dropped point saw pre-season expectation give way to a reality of spiralling bleakness, you could sense the frustration build.
It found an outlet in the 70th minute of the Chelsea game. As the electronic board revealed the numbers of Coutinho and Can, the two brightest performers in another disappointing team display, signalling a premature end to their afternoon's work, the boos began. Their intensity peaked as the players made their way to the touchline.
Some felt the need to accompany the booing with a thoughtfully constructed critique of the substitutions, which they were happy to share with Brendan Rodgers via an intricate series of hand gestures and spittle-soaked expletives. Others just looked fed up.
At the final whistle the discontent was less vocal, perhaps eclipsed by the acknowledgement that Chelsea, painful though it is to admit, are some side. But the restlessness was clear. It's been tempered for now — for some at least —  by an upturn in performances but the genie is out of the bottle, he's gate-crashed the party and he'll boo if he wants to.
Booing. It's not the Liverpool Way, is it?  It's an insult to our great heritage, the reflex reaction of the Soccer AM 'Who-Are-Ya' lobby. It wouldn't have happened in our glory days.
Except. Well, it did. And I know because I was there.
March, 1982. Liverpool are at the start of a run of 11 consecutive wins, which will ultimately ensure another title is delivered, one which Bob Paisley would later describe as the most satisfying in all his years at the club. Struggling Sunderland arrive at Anfield as lambs to the inevitable slaughter.
Midway through the second half and a slender one goal lead cannot disguise a lifeless Liverpool performance. Three days earlier, we had suffered the trauma of an unjust European Cup exit away in Sofia. The players are clearly yet to fully recover. Paisley's response is to remove Craig Johnston, whose sparky, energetic display casts the laboured efforts of his teammates into sharp contrast.
It is not a popular decision.  Boos cascade down from the back of the Kop. In the Main Stand, people are on their feet, turning to the Directors' Box where Paisley sits impassively, and venting their considerable ire. It's the most animated some of them have been for years.
After the match, which sees Liverpool hold on to their lead fairly comfortably to secure three vital points, Paisley is livid. He berates his critics in the crowd, questioning their football knowledge and their sense of entitlement. He savages the Main Stand masterminds so keen to voice their displeasure. The message is simple, unmistakable. You don't mess with Bob Paisley.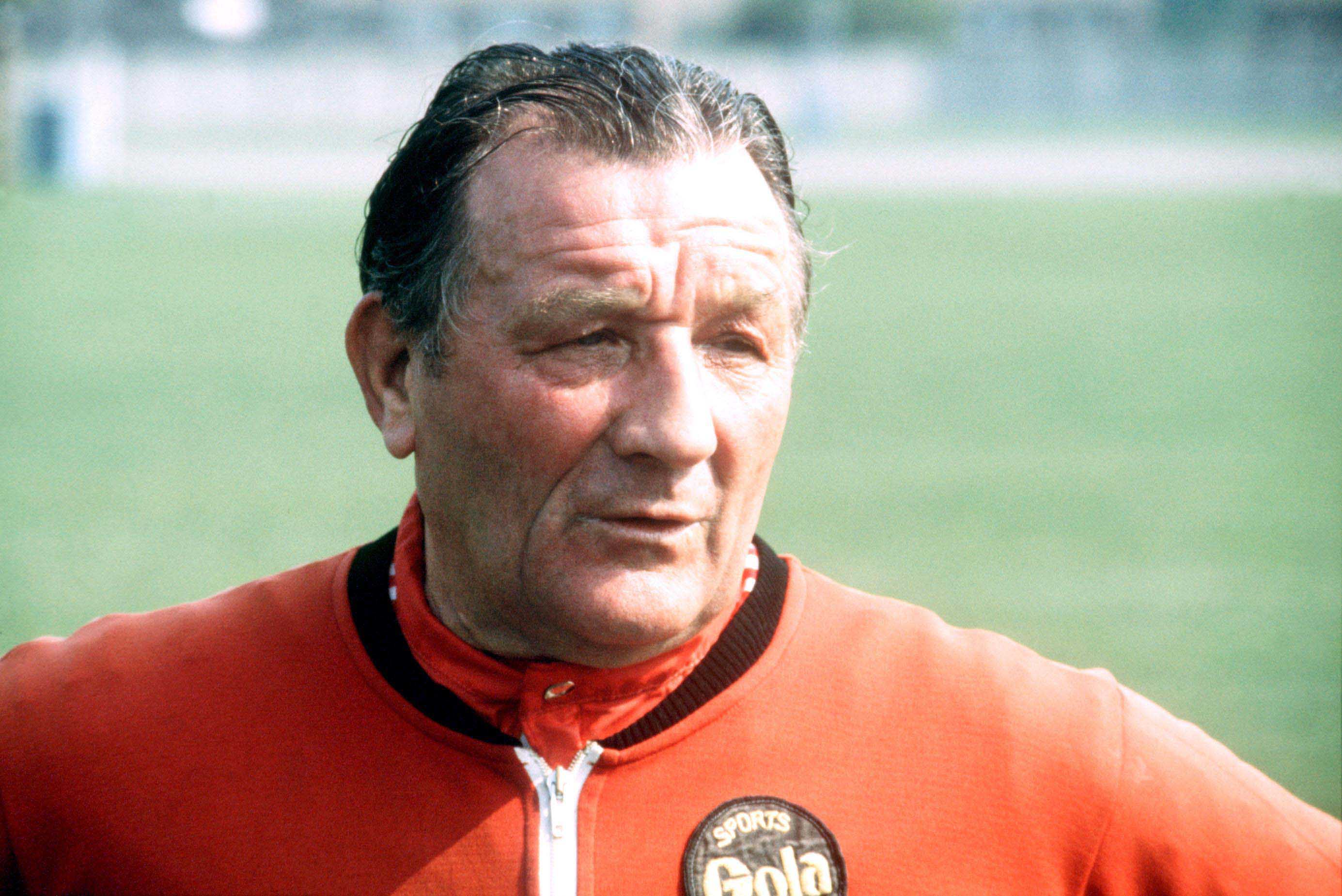 Now try to imagine Brendan Rodgers launching a similar attack on his own supporters. It's not happening, is it? Not when every syllable a manager utters is dissected for hidden meanings and ulterior motives. Not now that football supporters have got more platforms for mobilising collective outrage than ever before. Not when a healthy relationship with the fans can be the difference between a manager keeping his job or being sacked. Ask Roy Hodgson.
That game at Anfield 32 years ago was perhaps the earliest confirmation I can recall that, underneath the scarves and the songs, the flags and the banners, football supporters are essentially quite similar. We like to think of ourselves as superior, as somehow unique, and over the years we've helped produce occasions that have genuinely had the power to astound, as both spectacle and emotional catharsis.
But when it comes down to it, when we feel it's necessary, we won't shirk from expressing our dissatisfaction. And if that means booing at the match, well, that's nothing new.
MATCH REVIEW: Liverpool 2 Arsenal 2
The long title drought has provided us with numerous opportunities. Under Graeme Souness, successive home cup defeats to Bolton and Bristol City saw the crowd respond with a mixture of resignation and indignant hostility. Remember, this kind of thing, this whole 'not winning every week' gubbins was still a bit of a novelty. We weren't entirely sure how it was meant to work.
By April 2004, amid the dying embers of the Houllier reign, we'd figured it out. After an intensely negative reaction to a dismal 1-0 defeat to Charlton, the club's official website was moved to raise the issue:
"Not for the first time this season, the Liverpool players left the pitch amidst a chorus of boos, but are supporters ever justified in booing their own team?
"The Reds have been booed off after games against Bolton, Manchester City, Southampton, Portsmouth and Manchester United at Anfield this season and we want to know whether you think it's wrong for the crowd to show their dissatisfaction in this way."
Admirable openness there, but when the 'Legendary Anfield Atmosphere™' is one of your key marketing tools, it's not sending out the best message, is it?  You wouldn't get that these days. Mighty Red (sneaking around pitchside again, isn't he?) would be furious.
The boos rang round Anfield under Benitez (the substitution of Benayoun against Lyon, the infamous 0-0 with West Ham that took us top of the league, humiliation in the Cup v Reading), Hodgson (obviously Hodgson, though it took a while for derision and sarcasm – 'Hodgson for England' – to spill over into outright antagonism) and even Dalglish (abject defeat to Wigan bringing about the unthinkable, the booing of Liverpool's greatest living legend in his own heartland).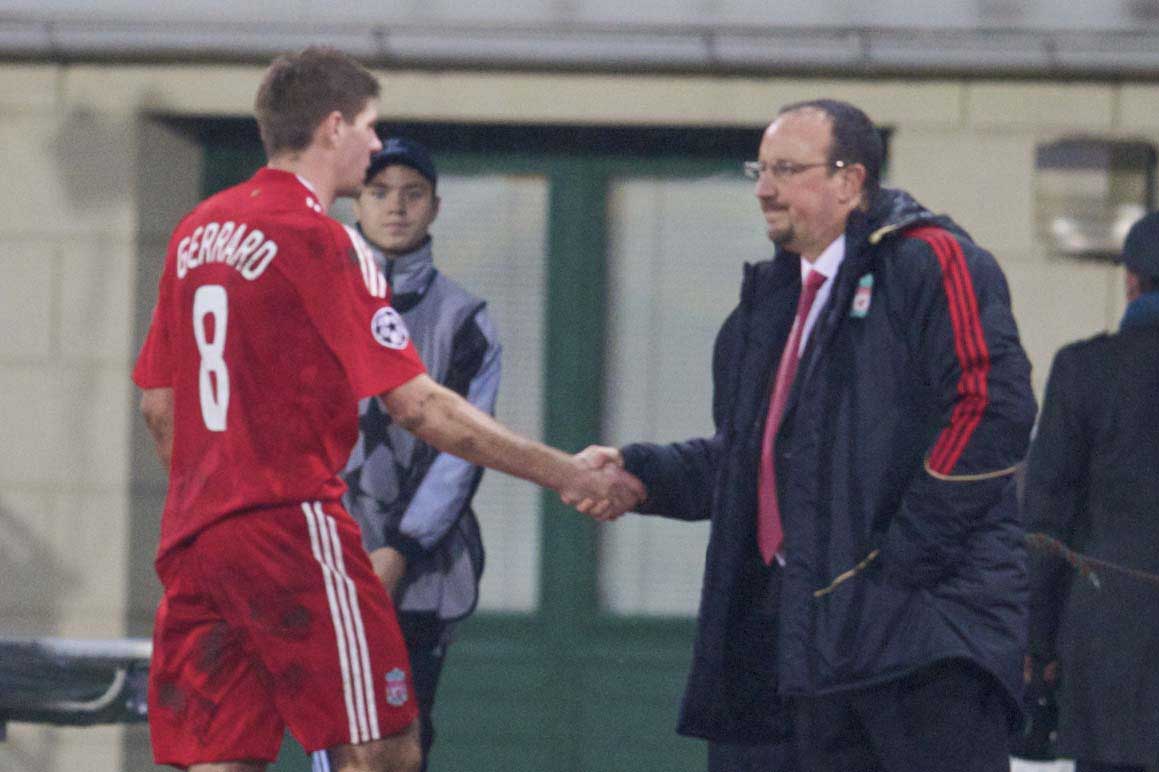 And now Brendan Rodgers' team, which took us so close to implausible glory last season, have been on the receiving end. In some respects, it's no big surprise. Coming that close to the title, with football played on the edge of a razor, goals all over the place, drama, momentum, absolute pride — it raises expectations. There was a genuine buzz around prior to the start of the campaign. Not even the departure of last year's defining figure could dampen the expectation in some quarters. In reality, it was always going to be an impossible standard to maintain.
But the fall has hit us hard. And the disappointment builds and builds and eventually needs an outlet. Like a river bursting through a dam, the outlet was found in the 70th minute of the Chelsea game. It wasn't just a reaction to the substitutions; it was more than that. It was losing to West Ham and Villa and Newcastle and Real and Basel. It was the absence of any attacking threat and the ongoing defensive frailty. It was over £100 million spent on a team that's regressed. It was frustration, massive frustration, frustration that demands to be heard.
But booing?  Can that ever be the right way to go about it?
Despite the money they put in, year on year, and despite the patronising attempts by clubs, sponsors and manipulative TV montage producers to assure them that they are the game's true heart, football supporters remain largely powerless. They are indulged up to a point, but that point generally stops before it impacts on a club's earning potential. The growth of organised fan movements is a positive step but for many match-goers it remains true that their only voice is, ultimately, well, their voice. And if that manifests itself through booing the team, the players, the manager, then maybe that's because it's the only way they can wrest some of the power back. Maybe it's a blow against increasing disenfranchisement. Maybe it's a way of saying, 'We've given you our money, but you don't get to take our right to an opinion.'
I can accept all of that.  But it still doesn't sit right when you've got a club anthem, an intrinsic part of the Anfield mythology, which speaks of the restorative value of togetherness and defiance in the face of adversity.
We've seen such bipolarity before. Istanbul, arguably our finest hour. The role of the fans has passed into folklore, summoning belief from despair and inspiring a comeback of truly momentous proportions. But what about the first half?  Harry Kewell? Booed off as he succumbed to yet another injury. You can't say they weren't proper fans, or they were iPad clutching day-trippers, or wools. It's a complex issue and there are no easy explanations, whether you seek to justify or condemn.
What is clear, though, is that widespread booing doesn't help anyone. It's doesn't make players perform better. It doesn't boost confidence. It doesn't give a manager the security needed to make rational decisions. What it does is foster an atmosphere riddled with negativity and tension, one which sanctions the verbal abuse of players and greets every mistake with a torrent of ugly invective. It becomes toxic pretty quickly.
Of course, supporters have every right to be unhappy.  They pay a small fortune week after week, and are often treated no better than commodities, there to be exploited by the club. When the football served up is of the standard we've seen for much of this season, there's bound to be a reaction. But then I don't expect the manager or players are turning cartwheels either. The last thing they need is the reopening of divisions in the fanbase we thought had been healed.
Remember the end of last season? The massed ranks of red lining Anfield Road to meet the coach. The flares and the smoke bombs. The feeling that we were a part of some euphoric movement, united behind a team that, for all its limitations, had the capacity to make us all dream.
It'd be a shame if that becomes no more than a distant memory. It'd be a shame if it becomes more acceptable to show open contempt than to bang out Poor Scouser Tommy in its entirety. Because then that dream will be well and truly over.
Where's the fun in that?
Pics: David Rawcliffe/PA Images
[rpfc_recent_posts_from_category]