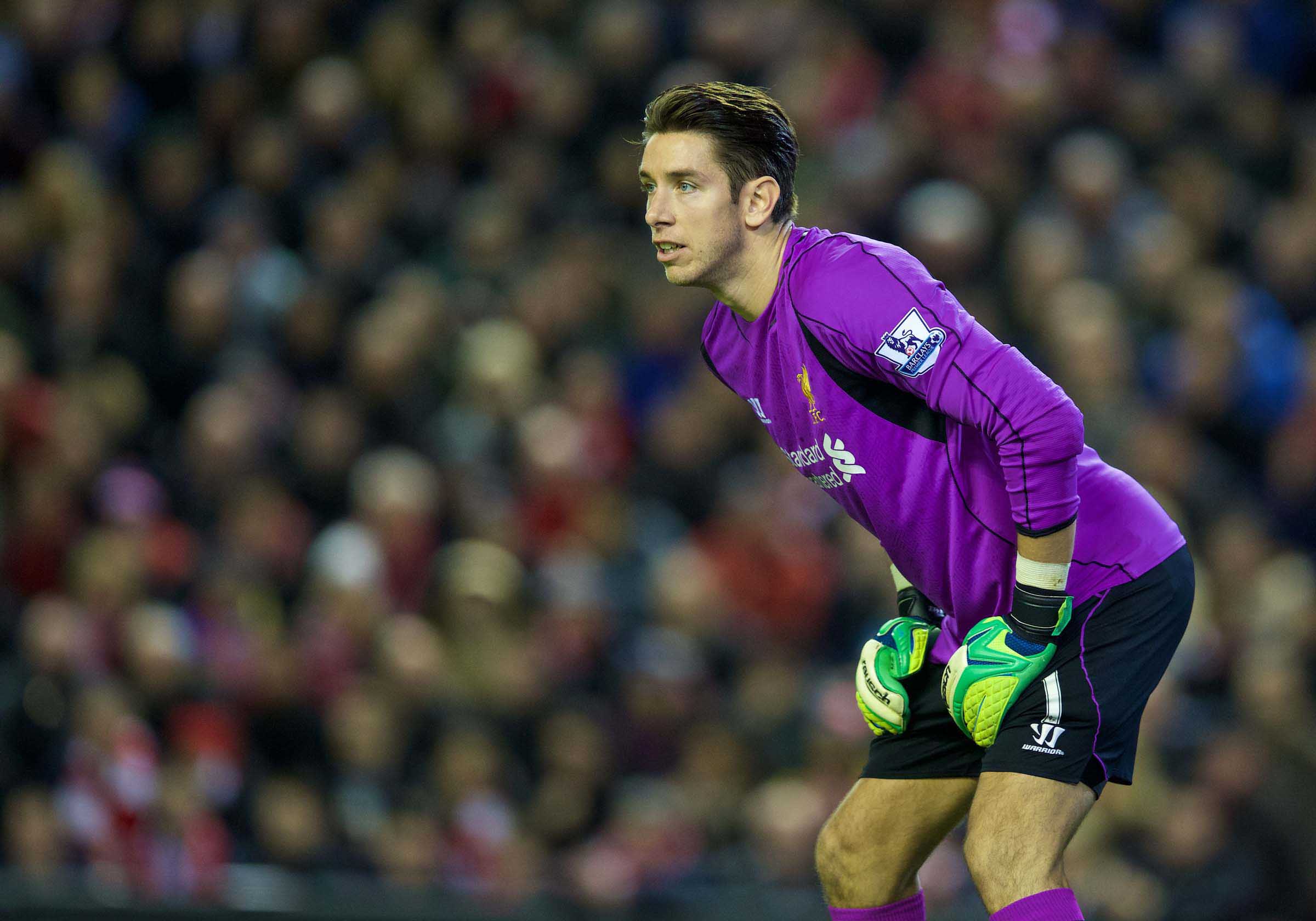 IT is a good job I didn't write this immediately after the match. I was furious and frustrated. Furious for all the reasons you'd be furious: Liverpool not capitalising on their dominance, being weak as kittens in defence in key moments. Basically what we discussed last week. Being dreadful in both boxes.
I was livid. Steve Graves was trying to tell me we had been good but I was having none of it. Too busy being livid. He was, of course, right. We were good. Lallana and Coutinho busy in the best sense. Sterling is just a remarkable footballer. He is as golden as boys get. The work rate from all of Liverpool's players is exceptional.
Borini gave Liverpool impetus but it's damning as to his level that he wasn't hugely missed, decent header aside. Markovic on the other hand is going to have a big say on the second half of Liverpool's season.
You can see what Johnson was meant to do in this set up where Toure is. A back three so often gets itself a man spare and that man carrying it into midfield can only help. Sakho is streets ahead of Lovren though he, Toure, Skrtel, Jones and Gerrard are all different facets of dreadful for the Arsenal second. Giroud's lay off is sublime. His celebration ridiculous.
Brad Jones's selection is fast approaching the point where its rationale will make for future memoir extracts in a tabloid near you. I don't expect to know now, but a hard hitting tell all shocker in five years time is what it is going to take for me to understand it. "Simon Mignolet did WHAT!?" I'd have to say. Because nothing else makes quite enough sense even if I put my back into it. Evertonian taxi drivers want to get on this. You could tell me anything Mignolet did and I'd take it as Gospel.
Simon Mignolet kicked a dog to death in front of the Under 14s. Pass it on.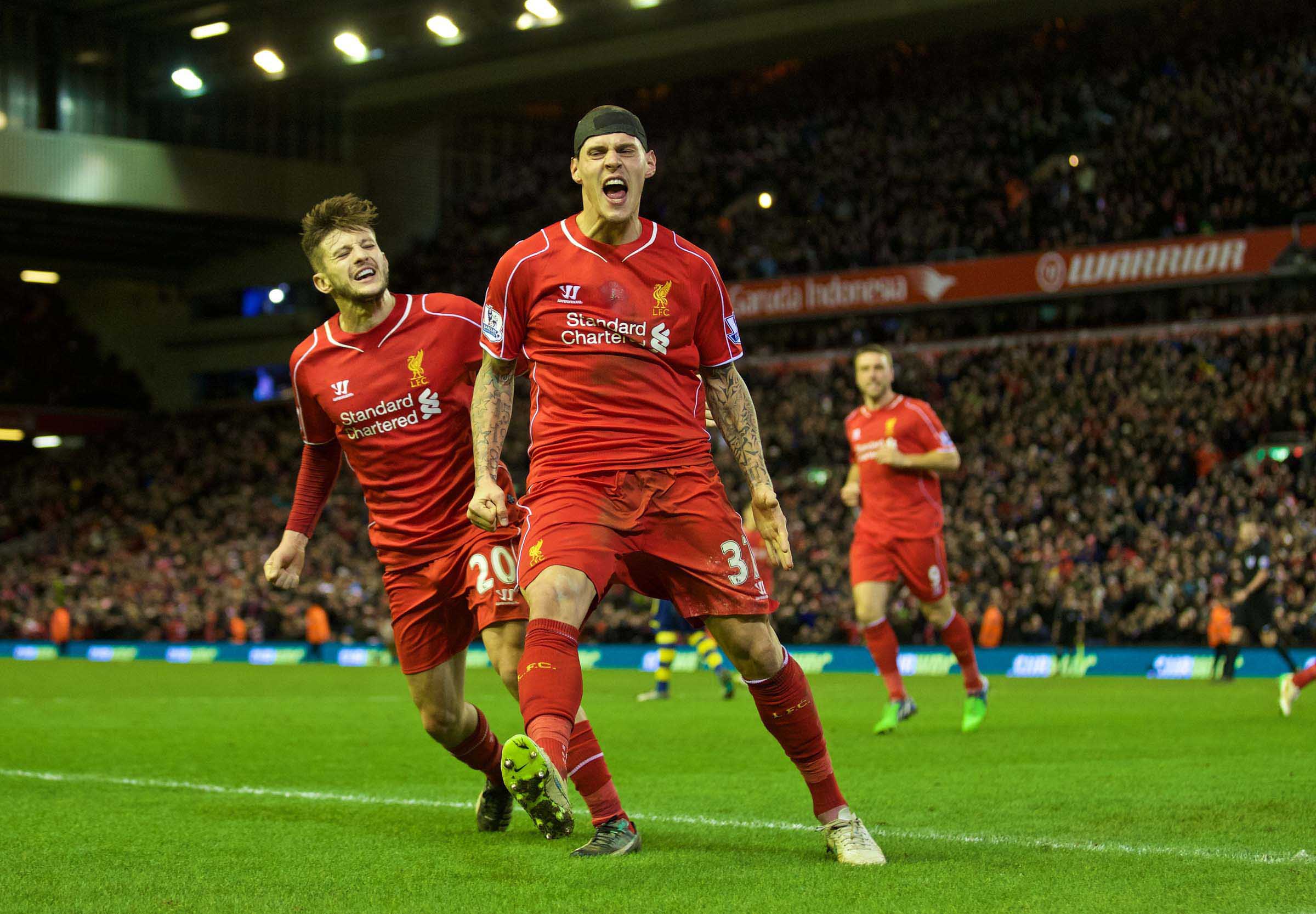 There was a genuine gulf between the two sides. I didn't expect to see that. I can't remember an Arsenal side this timid, this unwilling to play. For 97 minutes it nearly worked. That said, it's indicative of every stick you ever want or need to beat Brendan Rodgers and his players with that Liverpool didn't get to half time ahead. Terrible free kick to give away and four bad things happen. If Liverpool had got in ahead as they should and deserved to, then we would have known if Arsenal had another gear.
Only really Arsene Wenger and his Arsenal side know if they were set up deliberately to be like Hull or if this was forced upon them by Liverpool. I find it hard to believe an Arsene Wenger side would choose to have so little of the ball and allow so many shots on goal. I find it hard to believe a Champions League side would be so meek. I can imagine what we did last season leaves a scar and that might have informed their approach, but I'd be surprised if the game plan in the Arsenal dressing room was "be second best."
Arsenal home has become a barometer for Brendan Rodgers's Liverpool. In 2012/13 we were outclassed by an Arsenal side who sat and picked us off with panache. In 2013/14 we murdered them, producing the best opening twenty minutes of football I've seen. Yesterday we were significantly better than them in the big space between both boxes. I'm very much used to Arsenal being better than us in that space. That's where this team now finds itself. In a week it has suddenly become too good for tenth and not clinical enough for significantly better than that.
Make no mistake, this is a poor league. Arsenal themselves are a barometer, both in terms of the level you need to finish top four given that they have done it so many times and in terms of the points total likely to be required. Somehow they are only five points ahead of us, you can say to yourself. Then you watch them and the fact they are five points ahead of us makes sense. The bar has never been so low. It's now impossible for them to reach the turn at the two points a game they, like us, had gone at from January 13 to May 14.
What's important is that however frustrated I get, that we get, we don't stop playing like this in order to grind to a fourth place. There has been enough now to acknowledge this is football with a future, better than the grinding nihilism that elicited clean sheets against Hull, Stoke and Sunderland. This football stands Rodgers and his squad in better stead over any plausible definition of the long haul than that. This is the process and it is what these good players need.
For those of you watching in black and white, this week it has been acceptable that once again Liverpool are the team with the ball. However there is an opportunity now to play and play and get results. Six winnable games loom.
Work and work and work. Play and play and play. Six games. No backward steps now. They shouldn't be able to live with you.