https://twitter.com/TheAnfieldGlory/status/511972310530928640
https://twitter.com/TheAnfieldGlory/status/510859691770273792
I'M sorry, but you've driven me to this. I don't want to shout but I've really got to say something. Something about Liverpool fans. Something about you. Yes, you.
See, your hackles are already up, aren't they? Mine would be after that opening  paragraph. Metaphorical shoulders would be rolling and collars would be plucked from necks a la Fulton MacKay from 1970s prison sitcom Porridge. "Oh yeah. Having a go, are you?"
Well, yes I am. I'm pointing the finger. Here goes.
I would say that Liverpool fans frustrate me more than any other football supporters in the land.
Seriously. No-one comes close. There are so many things about us that used to infuriate me, make me shake my head like a wet dog and attack fans with such force that I'd be typing with my elbows. But that's gone now. Now it's merely a sad acceptance. I can't be arsed arguing any more but today it's reached crisis point and I have to speak out.
It's this. Liverpool fans are the most bipolar collective fan base in the game. I apologise for using that term but it sums it up perfectly. We're either swinging high above the clouds in an optimistic soar or we're plumbing the depths of Hades with nothing to give us the tiniest light. There's no middle ground, no "happy with a point", no "yeah, that seems about right". It's glory or fumin'.
Take the last three games. We go to Tottenham. We look for a decent point or a narrow win. Liverpool, being Liverpool, defy expectation and run them ragged, so much so that our manager laughs his arse off at a 45-yard missed sitter. Alberto Moreno, and it's difficult to write his name without surrounding it with love hearts, scores a wonderful goal and we're on our way. Liverpool are buoyant again. Liverpool have gelled and are going places. Those niggling little doubts that got among us at Southampton and City are flung off to the four corners of the earth. We're up. Nothing can stop us. Suarez or not, we have enough to fight on all fronts and the world had better watch out.
And so to Villa.
My Twitter went insane. Lallana was already written off, Balotelli, two games into his Anfield career, classed as a mistake and Sakho is now 'Sakho-sh*t'. The manager too came in for criticism with his continued selection of his favourites. This was ONE game after we've battered Spurs on their own midden and with a side that lacked Sterling and Sturridge. From what I can gather, as the fans streamed out of the ground, the colour drained from the skies and all became a faded monochrome. Barber's Adagio for Strings sounded quietly in the distance to provide a soundtrack.
https://twitter.com/FergusMorris1/status/512125720395800576
https://twitter.com/Brookland92/status/510863504585527296
Sort of thing on twitter tonight 'Balotelli is shit,Balotelli is a lazy so and so, Goaaaaaal Mario, what a goal' what a fickle lot some are

— Ken Koi LFC (@kenkoi_lfc) September 16, 2014
And then Ludogerets.
We're up again! We're back in the European Cup! This is where we should be and the first tentative steps towards the inevitable sixth trophy starts now. I love all that. The pomp, the expectation and the feeling that we've passed a massive test to get here. We're back again. The sleeping giant has twitched its legs.
Twenty minutes in and the self-harming begins. Sterling shouldn't be on the left, Coutinho shouldn't be on the pitch and Lovren should remember that pushing players over in the box is never a good thing.
We go one up. We go one-one down (draws are defeats) and we're the worst side in Europe. Madrid  are going to go ballistic here. If we can't beat a side of farmers and postmen/Bulgarian double winners we might as well pack it in and think about the League Cup.
https://twitter.com/welshdave85/status/512245757806907392
Then we win. The others might as well not bother. Basel are shaking, Ronaldo is working on a forged sick note purportedly from this Mum. We're back in it.
Let me tell you about one man. He was furious all the way through the game, furious that we're not three up at half time. He's bet on a 5-0  home win and on Gerrard scoring two AND three goals. But as Coutinho gradually became the extra man in Ludo's midfield he kicked and swore and sighed at the news coming in from Madrid – 4-1 at half time. "We should be doing that! This is a club whose goalkeeper has spent more time at Anfield than on his own training pitch!" Even at 1-0 he wasn't happy. The equaliser robbed him of his voice. The winner was greeted with a sigh and the final whistle with a "You jammy bastards!" We won and he's still not happy! This man is a moron.
That man was me.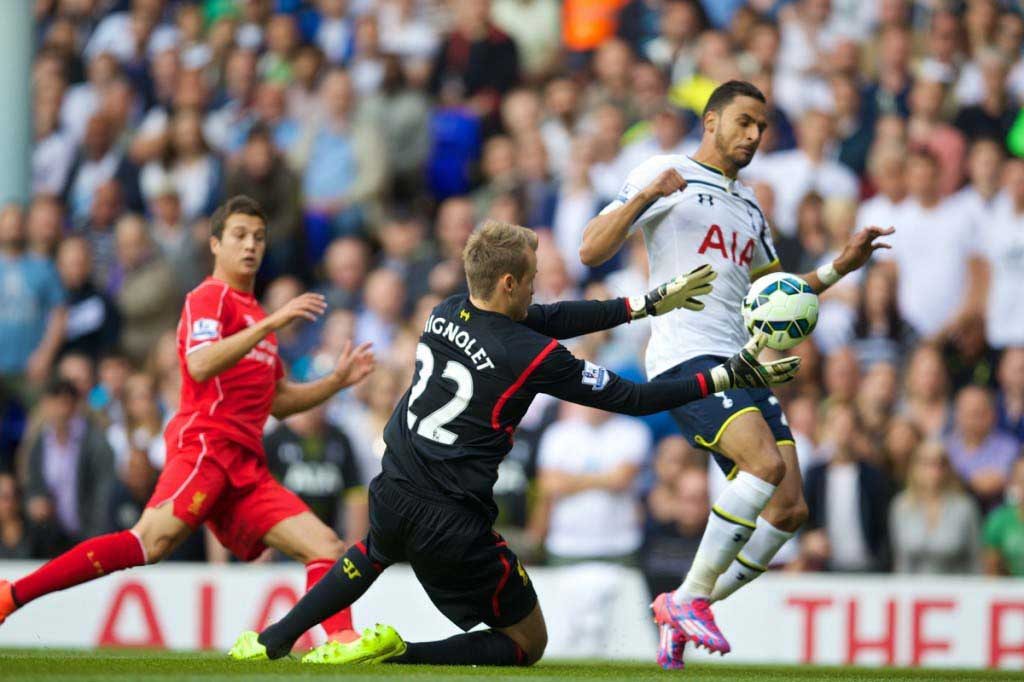 And every time I read, "Yeah, we won so it doesn't matter" I was reaching for the blood pressure tablets. It. Does. Matter. We're not playing well. We haven't played well for a while. This system isn't working. The goalkeeper never comes off his line and when he does it's at the most idiotic of times. He never talks to his centre backs. I'm amazed he has the courage to get off the coach.
So the problem is me. I include myself in all of this criticism. I lack patience, reason and rationale.
We want the world today. Never mind the sale of Suarez or the new faces at Melwood, we nearly won the League last year and it's an encumbrance that we haven't won this year's already. We have no room for transition or a bedding- in process.
If the majority of us are like this, and I can only speak for the people I know or follow, it is at least an improvement from the dark days of civil war under the carpetbaggers and the 2012 fallout when you were either pro or anti Rafa and Kenny. We at least seem to have united behind Brendan Rodgers and can sing together. I just wish we'd find an even ground and acknowledge some light and shade. Losing to Man City isn't the end of the world and nor is playing poorly at Villa. It's also alright to point out failings in narrow home wins and not be labelled a 'hater'. The middle ground has much to offer.
This is only the opening scene of this season. Let's not label tragedy or drama just yet. Let's just wait and see without addressing every variable with opposing histrionics.
Thanks. And sorry.