THE PREMIER LEAGUE starts in two days – so you've got every Tom, Dick and Harry having their say about what will happen, what might happen, and what could happen. Ultimately, you'll read most of them back and think, 'That's absolutely ridiculous'. Last season, I had us in for 66 points. I missed by about half a point every game – quite a lot when you think about it.
Now it seems like you can't read a Premier League preview without people saying that last season was a fluke, or that it was mostly down to Suarez, and that Liverpool are going to have to perform at a level that's a little above their current capability to finish in the top four. Obviously everyone is entitled to their say, and that's the way of the world – football is a game of opinions after all, and opinions are like arseholes as the old saying goes.
But I just don't get it.
There seem to be two common themes. Luis Suarez isn't here and that the Champions League will wreak havoc with Liverpool's season overall.
Suarez was absolutely fantastic last season. It was the best season I'll probably ever see from a Liverpool player, and it was a pleasure to go into grounds up and down the country knowing that you were watching a player who could put an argument forward for being the best player on the planet. I'm 27 and I've definitely not had that luxury before, and even with a decent amount of years left in me (touch wood) it's not something I'd say I will definitely have the pleasure of seeing again. He was jaw-droppingly good, he made you laugh, he made you smile, and he was absolutely unreal.
But now? Now he's gone and life after Suarez is well under way.
How well we make up the gaping hole left by him will define our season. We're currently on the hunt for a centre forward to help lessen the burden on Daniel Sturridge, have Rickie Lambert to provide a third-choice option, and there is a multitude of options to play in a three-man attack just behind Sturridge. I've got a theory about Suarez and how his overall genius meant we had to be dysfunctional.
Brendan Rodgers has, for me, never wanted to play two up front; never really wanted a midfield diamond; never really wanted to have to use Jordan Henderson's energy to cover about three positions – and we managed to get to 84 points last season playing a way that I believe he wasn't interested in. Have a think about that: 84 points and it wasn't what the manager wanted to do. Imagine if I've got this right and think of the potential for what could happen.
Suarez and Sturridge was a partnership patched together. The best game to see this was Everton at home when we played something very close to a 4-2-3-1. I say close, because Sturridge and Suarez kept swapping between stints on the left, exposing space left by John Stones' lack of positional awareness on the night. They had to do something unfamiliar. But it worked. And Christ did it work. Over the next couple of months we went on that ridiculous run. Eleven wins on the bounce, loads of goals, glorious performances (If you liked it that much, someone's written a book about it so give that a read) and fun like we've not had for years.
During this period they ended up as a two-up-top partnership, and the midfield was restructured, but there was a theme with the midfield that existed all season – it left gaps all over the place, it didn't provide a great deal of protection to the defence as a whole and was a massive factor as to why we conceded an astonishingly high number of goals.
So, what if instead of having a midfield that was dysfunctional, we had one that offered greater protection, more intelligence and was a little less gung ho? We've still got a 25-goal-a-season man leading the line, we've still got Raheem Sterling, and we've signed some fantastic attacking talent. We can score 85 goals easily. We can snot the lesser teams easily. We're still a very good footballing side even without Suarez.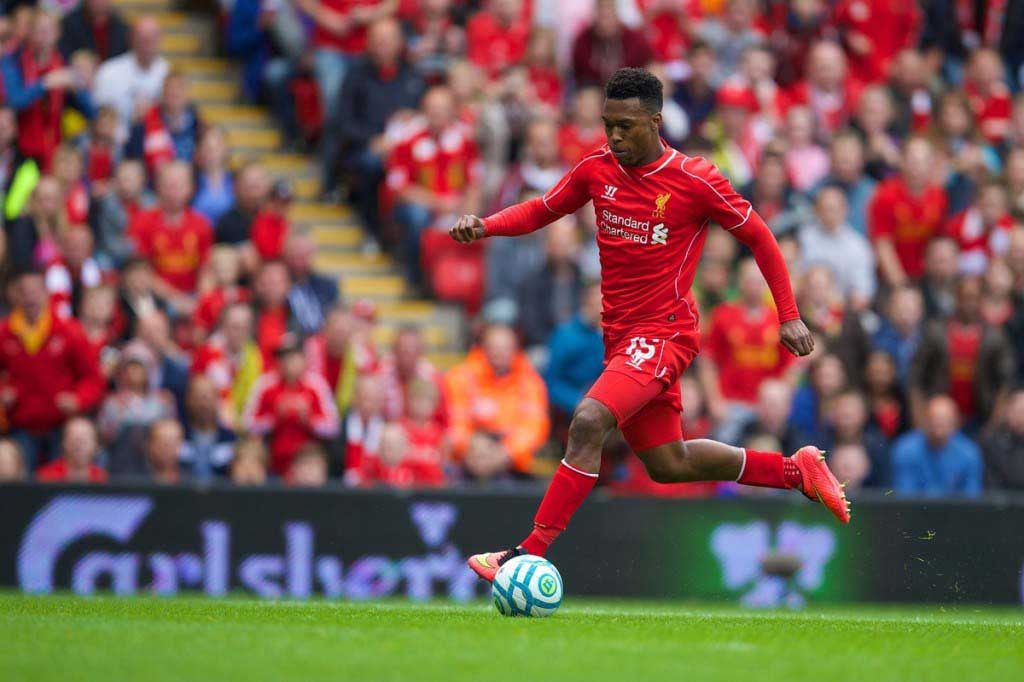 While Neil Atkinson will be fuming about this (he's already told me off on a podcast), we can replace half of his goals just by defending better. I, like Neil, want to score 200 goals next season, but more than that I want the title and if fewer goals at both ends is how it's done then I'm fine with that.
Suarez is irreplaceable. So the fact we haven't looked around for a player that doesn't exist is encouraging. There's a different way. Get an extra body in the midfield and be more structured. In the last five years there's one glaring similarity when it comes to selling a top player who was widely seen as having carried a team the season before he left.
That player was Cristiano Ronaldo and that was Manchester United in 2009. They won the league with 90 points. The next season they got 85. That's pretty good given they lost their best player, and replaced him with Michael Owen, Mame Biram Diouf, Antonio Valencia and the fella who looks like a frying pan, Gabriel Obertan.
No one is telling me that Suarez and Ronaldo weren't performing at very similar levels, and no one is telling me that United had a better summer transfer window than we had. They also lost Carlos Tevez that summer for the record. Or another comparison is Gareth Bale who left Spurs last summer and Spurs got a frankly outrageous THREE POINTS LESS. If we regressed by three points or  five points, we'll still be heavily odds on to finish in the top four.
How far backwards do people think we're going to go here?
The Champions League is the other reason why we're going to go backwards. It means more games, and obviously we only played 43 last season which is only 3 more than the bare minimum, so there's a slight logic to it. We don't get a week between fixtures now, we get three or four days. But that's counter acted by having signed more players. Last season we had about 14 players that the manager trusted and after the summer window we're going to have in excess of 20.
89 – Liverpool made fewer substitutions than any other Premier League team in 2013-14. Thin.

— OptaJoe (@OptaJoe) August 7, 2014
Brendan Rodgers made fewer substitutions than any other Premier League manager last season so said a stat I read before. You think he's going to have to do that again? Players will be able to have half hour breathers if the game is buried at half time like we did on so many occasions last season. Other players are going to be able to not even start. Hull at home four days after a Champions League game? Let's rotate a bit.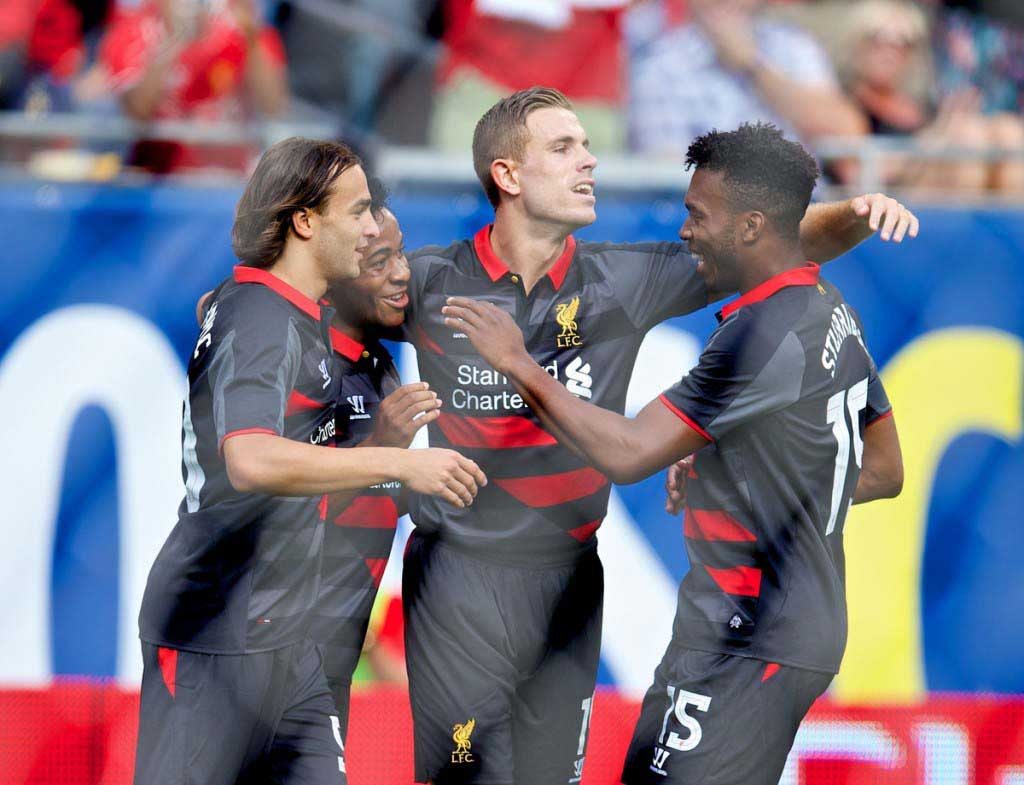 It'll be an issue, but we're going to work around it. We're fortunate with the way the fixtures have fallen this season, particularly early on – we get a week break before City away and Spurs away, we get a week break before Everton at home, and we follow up three of our Champions League games by playing at home to teams who should finish in the bottom 10– exactly how you'd pick it (West Ham away, Chelsea at home and United away the other three if you were wondering).
Bayern Munich away on the Wednesday? Give a few a breather the Saturday after at home to West Brom, use the squad – a squad that should be able to beat half the sides in the league no matter who the eleven we select are.
For every challenge we'll have to overcome, there's a way of overcoming it, and we appear to approaching the problems that will come up. It's a simple game.
Will we do as well as last season? In all honesty, we probably won't – we had a great chance last year and other sides have done really good business this summer that should make them very hard for us to topple. But it's football, you never know.
I do know that we aren't going to regress massively though. You can back over 72.5 points at 11/10. I think we'll get the magic Atko number of 84. 72.5? Someone's having a laugh there.
For what it's worth, here's my 1-20:
Chelsea
Manchester City
Liverpool
Arsenal
Manchester Utd
Spurs
Everton
Newcastle
QPR
Southampton
Stoke City
West Ham
Sunderland
Aston Villa
Hull
Crystal Palace
Swansea
Leicester
Burnley
West Brom
At the very worst, let's hope we all have fun. Cos that, ultimately, is what it's all about. If you aren't having fun, you're getting this football thing very wrong indeed.
[yop_poll id="1″]