Could Liverpool be this year's Spurs ? Sold top player – lot of new ones to bed in. It's at least a valid question.

— Ian Darke (@IanDarke) July 21, 2014
https://twitter.com/jackson1509/status/491841208919281664
Liverpool doing what Spurs did last season. Selling an iPhone and buying a pager, a phone, a fax machine, a camera and a pen to replace it.

— Dave (@Dave797) July 20, 2014
LIVERPOOL are going to Do A Spurs, aren't they? In a word: no. Well, not in the way the people above (and plenty more besides) mean, anyway.
I say that with all the certainty you can have in July when a ball hasn't been kicked (jogging around in friendlies means f*** all), and when buying (and selling) is yet to be finalised. But just as there are plenty of people that have convinced themselves of impending doom in the surrounds of L4, I just don't see the evidence that Liverpool will fall off a cliff in the Premier League next season. Others apparently do though… and repeatedly shout about it to the point of tedium.
"Doing A Spurs" – as the implication from this lot goes – is selling your best player; the fulcrum, the gem, the man that makes your team tick – and blowing all the cash on duds. Slipping down the table, sacking your manager, appointing a 'top geezer' from within who salutes people on football pitches, sacking him and appointing another 'bloody foreigner' (after undermining and sacking a 'bloody foreigner' in the first place) then preparing for a new campaign in the Europa League.
So, OK, like Spurs, Liverpool have sold their most talented player for a record fee to a club in Spain. Them Bale for £85m to Real Madrid, us Suarez to Barcelona for £75m. Granted, you can have that bit. In that respect, the Reds have Done A Spurs. But what did Spurs 'do'? Did they Do A Manchester United? After all, they sold Ronaldo to Real Madrid for £80m. Or what about Doing An Arsenal? They sold Henry, Nasri, Van Persie…. It happens, and clubs survive and prosper.
Before examining Liverpool a bit more, let's look at Doing A Spurs. The season before last (with Gareth Bale) Tottenham finished fifth in the Premier League on 72 points, scoring 66 goals.
Last season (without Gareth Bale) they finished sixth in the Premier League on 69 points, scoring 55 goals; three less points and 11 less goals. An early season slump – the highlight of which was the 5-0 White Hart Lane drubbing administered by the Reds – cost Andre Villas Boas his job and fingers are still being pointed about the use of the transfer kitty generated by Bale and the success of the buys, which included Roberto Soldado, Erik Lamela, Christian Erikssen and Etienne Capoue. Couldn't they still come good? As could AVB for that matter, had he not made so many enemies within the club.
(As an aside – 5-0 at home? Is that part of 'Doing A Spurs?' Because the last time Liverpool lost by five at Anfield was 1937…)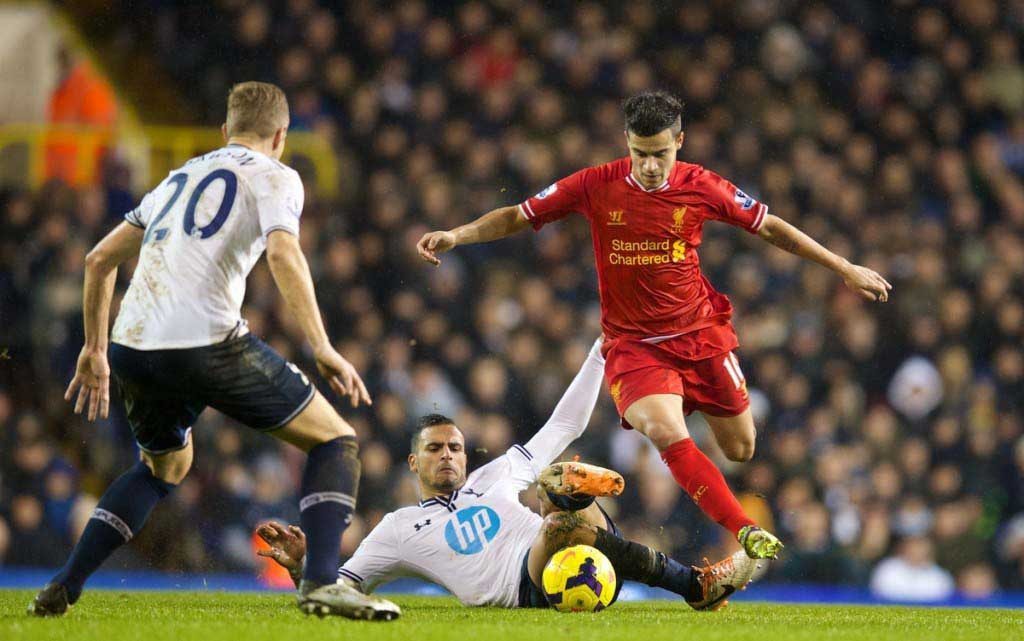 Liverpool won 84 points in the Premier League last season, scoring 101 goals in the process. Like Spurs, the key man has left. Like Spurs, new signings have come in. Like, Spurs, Liverpool can turn in a similar league performance without their big star. Unlike Spurs, perhaps Liverpool can produce an even better one.
Rodgers – as far as we know – is not battling away with his staff like AVB was. If anything – reading between the lines – he appears to have improved his powerbase at Melwood and Anfield. Just as AVB did not see eye to eye with Franco Baldini over Tottenham signings, it's pretty nailed on that Rodgers has experienced similar clashes with the other members of the infamous transfer committee and his paymasters in Boston.
Rumours persist around Rodgers' involvement (or lack of) in the signings of Nuri Şahin, Oussama Assaidi, Aly Cissokho and more. And equally it seems clear his wants have been vetoed on more than one occasion during his tenure.
But looking at this summer's signings, would the £4.5m purchase of 32-year-old Rickie Lambert – and the awarding of a two-year contract to the Kirkby-born striker – have previously been sanctioned by FSG? The Clint Dempsey situation suggests not. Short-term solutions and players with little resale value were resisted by the boss man in Boston. Now they're not. Rodgers has earned the trust of those around him, it seems. AVB did not enjoy that backing at White Hart Lane.
Modern football being modern football, a poor start to the season for Liverpool wouldn't go down well of course, but Rodgers has earned himself some wriggle room with last season's performance – from the fans, from the owners, from the staff and from the players. The club feels together – not an organisation dogged by infighting, cliques and negative briefing to the media. The same couldn't be said for Spurs under AVB.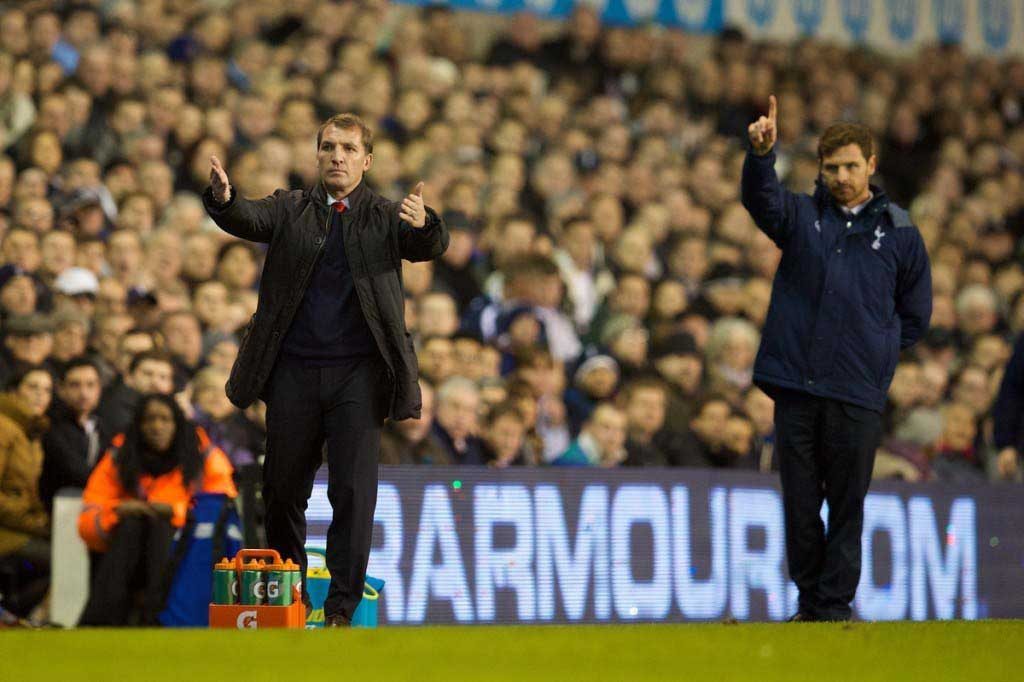 It's more than that though. Even without Suarez in the side last season, Liverpool looked different. The players were playing with belief, with confidence, with a swagger. Jordan Henderson's game jumped a level, Raheem Sterling was a player transformed, Jon Flanagan stepped up and even Martin Skrtel briefly silenced his doubters. Suarez maybe played a role in that. But so did Rodgers. So did the coaching team. And so did the players themselves.
Whatever state Manchester United were in under David Moyes, to go to Old Trafford and boss the game like that and to, at the very least, compete and be within a chance of a result away to Man City and Chelsea represented progress; a huge shift in the mindset of Liverpool Football Club. Too often in the not so distant past, we've witnessed talented teams wear the red but lack the balls to get results when it mattered. The club almost felt like it felt sorry itself. Like it was doomed to failure for eternity. This group is different – the manager and the players looked to have cracked things mentally last season. The team played with freedom, with confidence, and Rodgers has emphasised the importance of bringing in players who complement that state of mind. It's why we're hearing new signings talk of challenging for the title and competing well in Europe. Sights are being set high again – and rightly so.
All that said, it would be churlish to suggest Luis Suarez won't be missed on the pitch – 31 goals in 33 games is not easily replaced; not to mention his role in creating chances for others. He's essentially the third best player in the world, despite the baggage and the circus that comes with. But while we've lost the Premier League's top scorer – and would have until November regardless of the lure of Camp Nou – we've already got the division's second most prolific striker within the ranks, bedded in and raring to go. Daniel Sturridge is still only 24. He scored 28 goals in 42 games in all competitions last season, even managing three goals in teams managed by Roy Hodgson. Not bad going.
He's on course to be the fastest player to 50 league goals for Liverpool and when Suarez was sitting out games for biting Branislav Ivanovic, Sturridge scored 11 goals. He stepped up and revelled in the role of match-winner – even when not fully fit at the start of last season. Why can't Sturridge do that again? Why can't he score even more goals? And why can't the team be set up to get the best out of him as it was set up to get the best out of Suarez? Sturridge has proved his worth in front of goal and Rodgers has proved his in getting the best of goalscorers. You get the sense the striker always wanted to be the No.1 man. Now he is.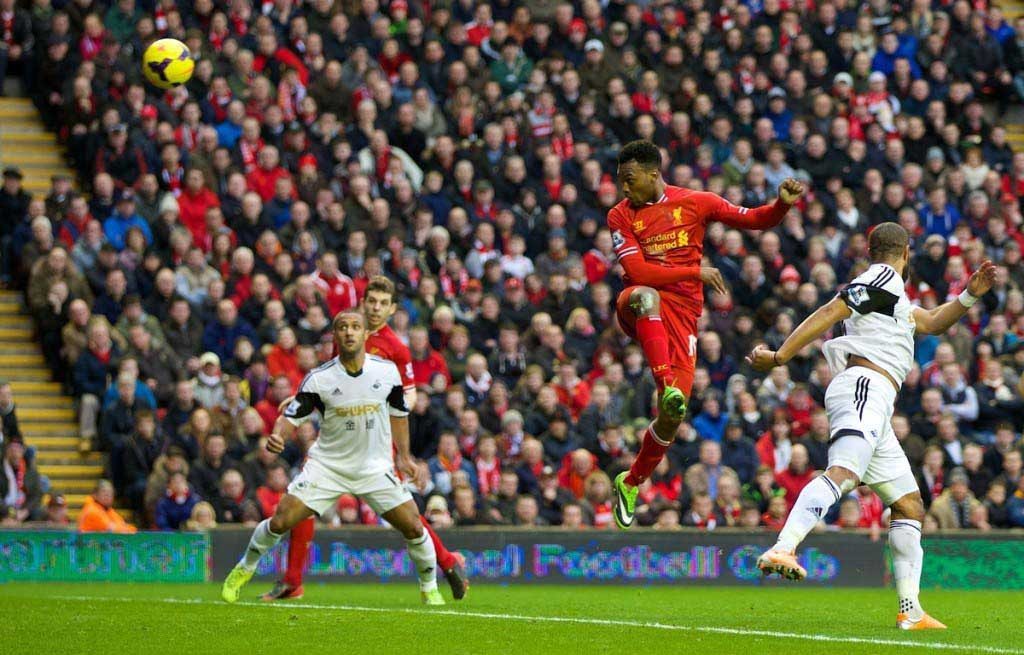 In the coming season, unlike last, Rodgers will also have options – a squad with depth – potential match-winners on the bench as well as on the pitch. We saw many times last season that Suarez was blowing for tugs; he'd given it his all and the tank was empty way before the final whistle. Sturridge was the same at times. Yet when Rodgers looked over his shoulder to see Victor Moses, Iago Aspas, Luis Alberto and the like behind him there was only one possible response to Uruguayan gasps for breath or a Brummie plea for a rest: "Carry on, lads."
Now, while Suarez's fitness is not our concern, Sturridge could be replaced by, or rotated with, Rickie Lambert; a Scouser who is straining at the leash to go and fulfil a childhood ambition and a player who was basically one in two for Southampton and scored 17 goals in all competitions last season. In all likelihood, Rodgers will also be able to turn to Loic Remy – a player who scored 14 goals for an inferior side in the Premier League last season. Adam Lallana, who is two footed and scored 10 last season, earning him a place on the PFA Team of the Year, will be another option and a flexible one at that.
All three players are Premier League proven – and  that could and should be four when they are joined by Dejan Lovren from Southampton. While that doesn't negate the risk that comes with *any* transfer, it could help to guard against the lack of early-season impact made by Spurs' not-so-magnificent seven in the last campaign, who all came from foreign leagues.
All this, without a mention for the exciting-looking talent of the jet-heeled Lazar Markovic, the Henderson-on-steds attributes of Emre Can or the fact that money – a lot of money – is still available for yet more reinforcements (even the much-fawned after 'marquee' signing).
Liverpool don't look ready to crack, fall or collapse any time soon. They're too good for that; the manager's too good for that and the players are too good for that. There's too much character already at the club and – by all accounts – that is being shown in bucketloads by the new recruits, too.
The new signings might not be whetting the appetite of the armies of Football Manager experts that roam online, but Rodgers insistence on 'types' of player breed confidence that he is a man with a plan, evidenced in his recent quotes:
"The types of players we bring in have the profile we want so the transition should be smooth. Of course it is strange for them coming into a new team, but you see it with Adam [Lallana] straight away, he presses for the ball when he does not have it and he has beautiful balance.
"He can score goals and create goals. He is a wonderful footballer. I have been impressed by his mentality and character. The character is important. It is not just about the player, but the right type of person.
"I want players that are committed to the cause to make Liverpool the best we can be. I want players resting when they should be resting, training hard and working hard and focusing on their life as footballers. We have brought in those types."
That's why Liverpool won't Do A Spurs.
Pics: Propaganda.