As the Jordan Henderson saga continues to rumble on, a personal legacy is in question among Liverpool supporters…
AND there he goes. He won it all, he sold it all.
I don't think I've been so disappointed in a departure since Fernando Torres left for Chelsea. Given the lies he'd been sold by the club back then, that at least made some sense.
Cards on the table. I adored Jordan Henderson. Loved him, but there'll be thousands who are gleefully rubbing their hands at the sight of his back and £12m.
'Hooferson' or, even more insulting given that it's his dad's name, 'Brian' shouted the keyboard lads, but I was never one of them. I've defended him for years.
Without him Trent Alexander-Arnold couldn't be so far up the pitch, and without Trent there'd be fewer trophies and glorious days.
Jordan Henderson has been a force of good for Liverpool Football Club for a very long time, for me at least, and I'm grateful for his service.
Has.
Of all of them, Henderson seemed to be the soundest. The courage to come out against the owners after the European Super League nonsense, his stance on LGBT+ issues and all-round goodness really shone through. In Jürgen Klopp's 'no dickheads' culture, he was the bastion, the leader.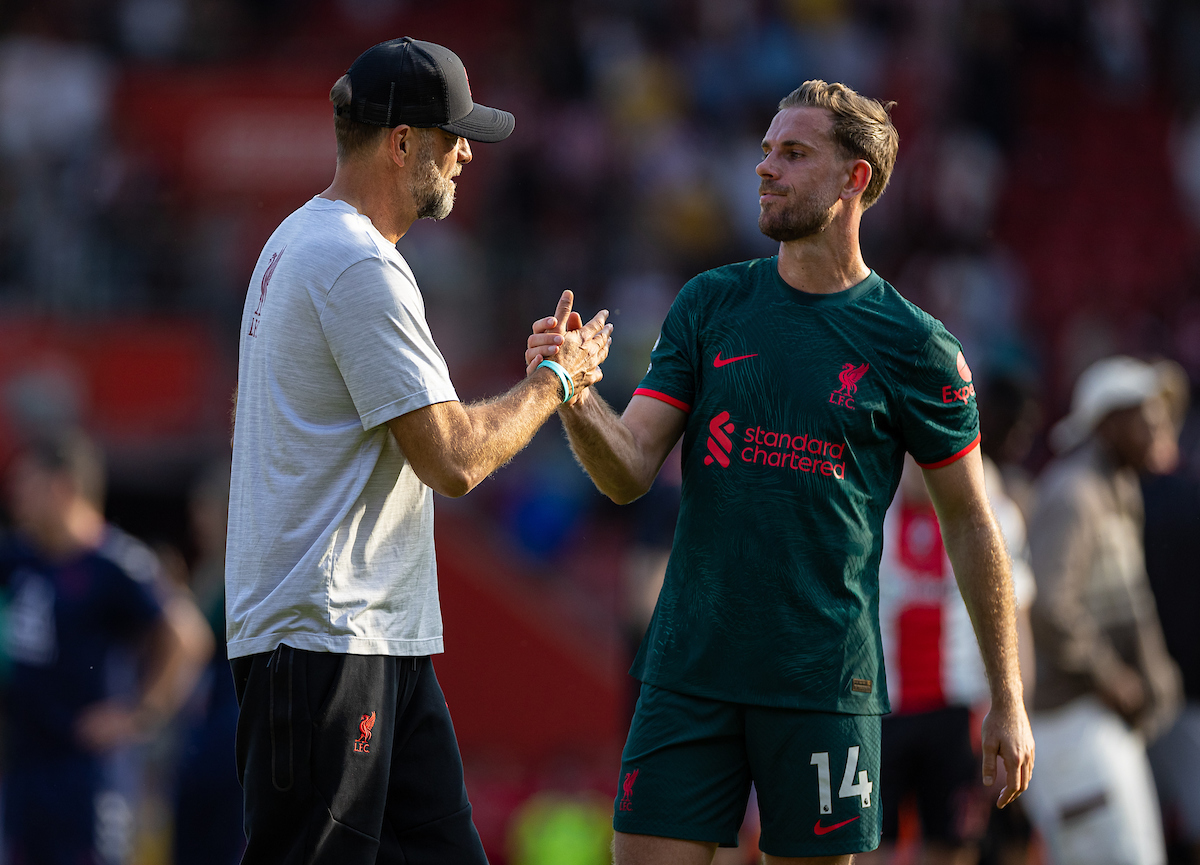 No longer.
He's had a week to mull this decision over while the clubs negotiated and doubtless, he's seen the reaction from many around the Red world, but he's kept his mouth shut throughout and concentrated on the pound signs. He thought it through and did it anyway.
That speaks to either greediness or years of merely paying lip service to the human rights issues he's championed for so long.
And I know the arguments. He's providing for his family. One final swansong with millions of pounds to come before he retires. Yes, I get that, but is it probable that someone who's been paid 10s of thousands of pounds every week for over a decade can be so concerned about his bank balance?
He could play for free for Sunderland for two years with no hardship at all. He gets a proper farewell and goes back to the club he loves then, but no.
Homer: "You know, Mr Burns, you're the richest guy I know. Way richer than Lenny."
Mr Burns: "Oh yes, but I'd trade it all in for a little more."
He's trading it all in for a little more. Ethics and all. Krusty the Klown selling pork products.
Ah, but what about Roberto Firmino, Fabinho and Steven Gerrard? Maybe even Sadio Mane now? Why aren't you angry with them?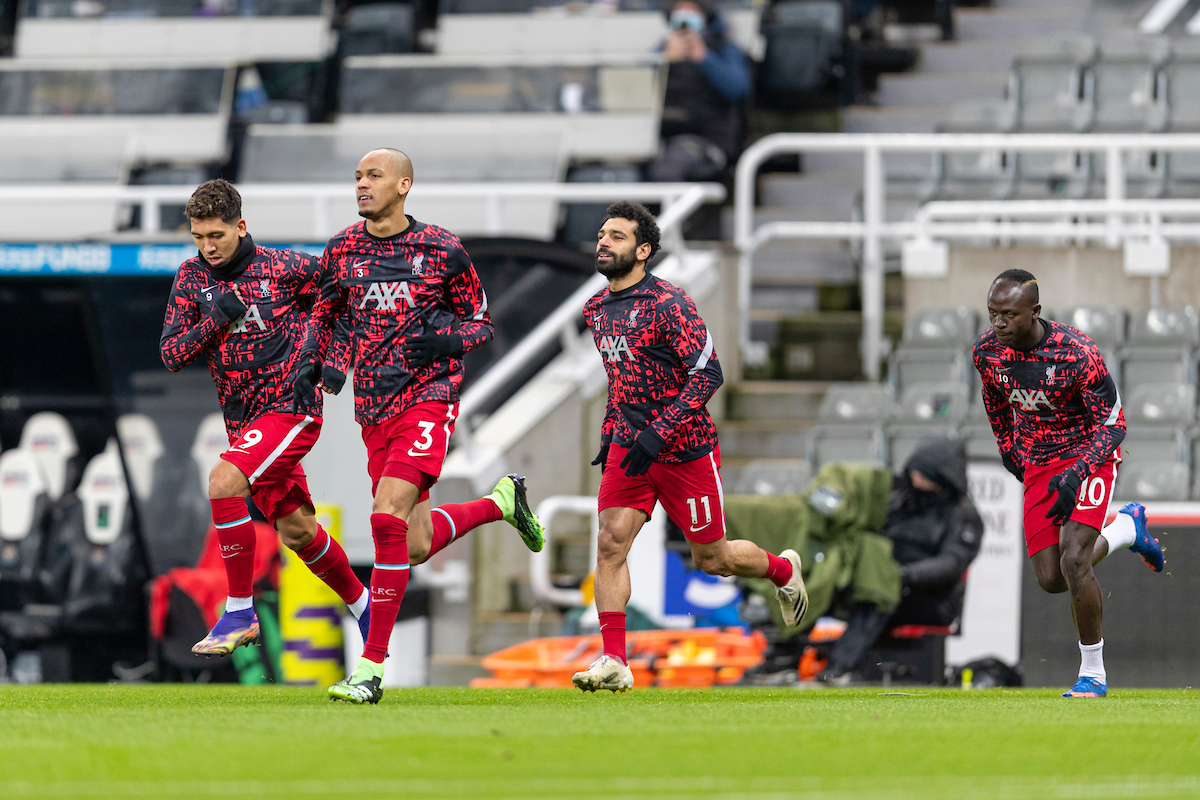 I am. Furious. But they've never been the poster boy for LGBT+ rights. They've never lied to that community. Gerrard, in particular, hasn't been my concern for close to a decade so, although I'm disappointed with him, he's not really on my radar.
It's not so much the going there, it's the hypocrisy of going there.
Yeah, but we can't hardly talk about human rights abuses in this country. Look at the state of this place.
According to Amnesty International…
"In March, the Council of Ministers passed a new Personal Status Law, which came into effect in June. The new law, which was not previously codified, enables discrimination against women, including through male guardianship. Only men can be legal guardians under this law, and women must have a male guardian's permission to marry and are then obliged to obey their husband.
"Moreover, the law does not give women and men equal rights over matters relating to their children in the event of separation. While the mother is automatically granted custody, the father is designated as the child's legal guardian without due consideration of the best interests of the child."
Football's for everyone, right Jordan?
In 2019, a promotional video from Saudi Arabia's state security agency categorised feminism, homosexuality and atheism as 'extremist ideas'. The LGBT community is oppressed and, though the state says they're welcome to visit, they must not indulge in any private acts. That's as delicate as I can put it.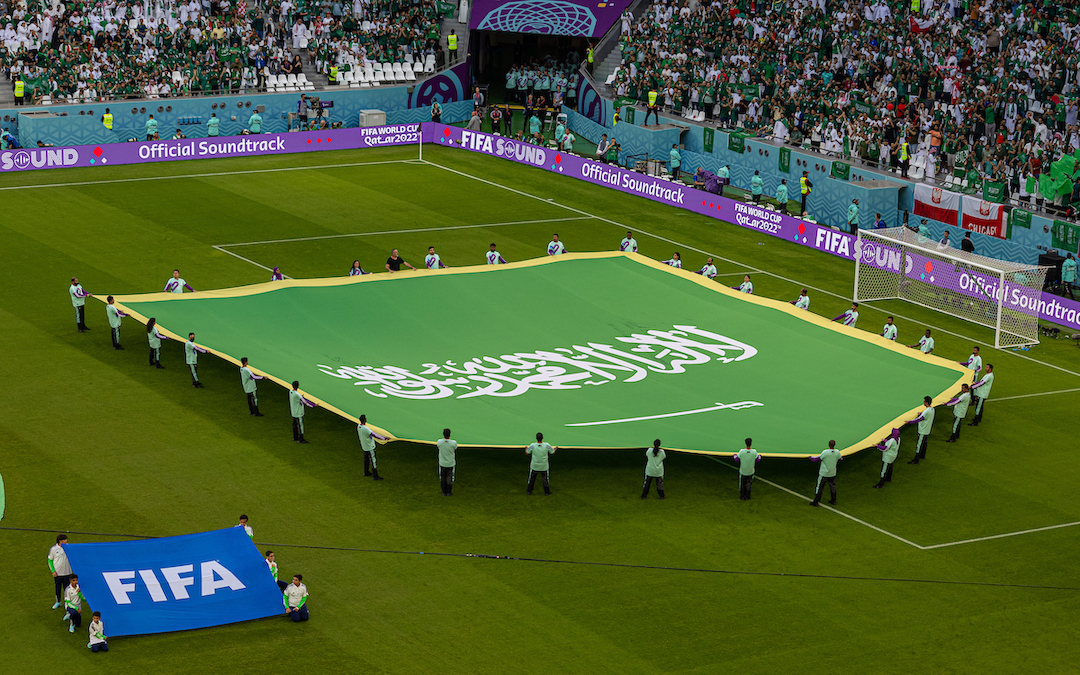 I have no love for either the UK government or most of the Opposition, but I'd like to think there's a difference. There is still an issue with discrimination here, but it isn't codified by law.
Things are far from perfect here, but we can, for the time being at least, protest. The right to do so in Saudi Arabia is not guaranteed.
And let's forget this nonsense about 'changing the culture from within'.
On August 9, 2022, Salma al-Shebab was sentenced to 34 years in prison followed by a 34-year travel ban for 'peaceful Twitter activity in support of women's rights' (Amnesty). The original sentence was six years but the authorities took a harsher line for 'disrupting public order and destabilising the security and stability of the state'.
I can't see Jordan rocking the boat too much there. Particularly if there's a 'non-disparagement' clause in his contract.
And this is not to say that all Saudis are bad. It's very important to say that. They have a right to watch football just as much as I do, but you either take a stance when it comes to your own credo or you don't. Our former captain is not ignorant of these things and is tacitly giving his approval by taking their money.
Jordan Henderson is not responsible for executions, oppression or the curbing of free association and protest, but having a former England and Liverpool captain does wonders for their PR. Jordan Henderson knows that, has thought about it for a week and done it anyway.
But we've all got our price. If that £700k per week figure is true, wouldn't you be tempted?
Adam Smith offered up this analogy on this week's AFQ Football: "If the Sun offered you £700k to write for them, would you do it?"
If you even have to think about that then your morals are also for sale, and I reckon you're on a bit less than him.
Of course, no one is in Henderson's position. My only comparison comes from the other end of the scale.
I freelance from time to time and was once offered a guest spot on a radio show to discuss that week's games. I accepted and then learned that it was for Kelvin MacKenzie's Love Sport station. Alright, no one was offering £2.8m per month for my views on Fulham versus Brighton, but it never got any further. Offer what you want. I'd like to think I have a soul.
I seem to be quoting The Wire a lot in these columns, so I hope you forgive me if I remind you that: "A man got to have a code, yo."
And though this will only be temporary, it's coloured my view of them all now. Those training videos mean nothing as I'm not sure I can trust any of them, particularly given the acknowledgments to Memphis Depay's Instagram posts in support of Benjamin Mendy last week. Hendo was the last person I thought capable of shitting on his principles.
But it'll be changed and I'll be dragged into the hypocrisy once more. The badge comes first. It always will.
He won it all, but he sold it all for a tarnished legacy. Poacher turned gamekeeper.
It shouldn't hurt anymore, but it does.
---
"He appears to have absolutely staked his reputation and a lot of what made him be perceived as the person he is, on something that might just be smoke and mirrors."

"This is deeply embarrassing for Jordan Henderson this, no matter what happens at this point."

🎥The Bacon Butty pic.twitter.com/QEx5yrAvLU

— The Anfield Wrap (@TheAnfieldWrap) July 18, 2023
Recent Posts: