Cody Gakpo struggled to replicate Roberto Firmino in his first three months at Liverpool, but are things starting to fall into place?
"WE shouldn't expect Gakpo, or anyone for that matter, to resemble Firmino."
The Anfield Wrap's Dan Morgan wrote the above at the end of January.
Liverpool were in the midst of a mid-season maelstrom, about to face – and lose to – Brighton and Wolves for what felt like the twelfth time in a fortnight.
A solitary win in a seven-game stretch saw them plummet from sixth to tenth via the club's worst ever performance under Klopp, and meekly exit the FA Cup at the Amex.
Three weeks later, a collapse of epic proportions against Real Madrid all but ended hopes of a fourth Champions League final in six seasons.
Welcome to Liverpool, Cody Gakpo.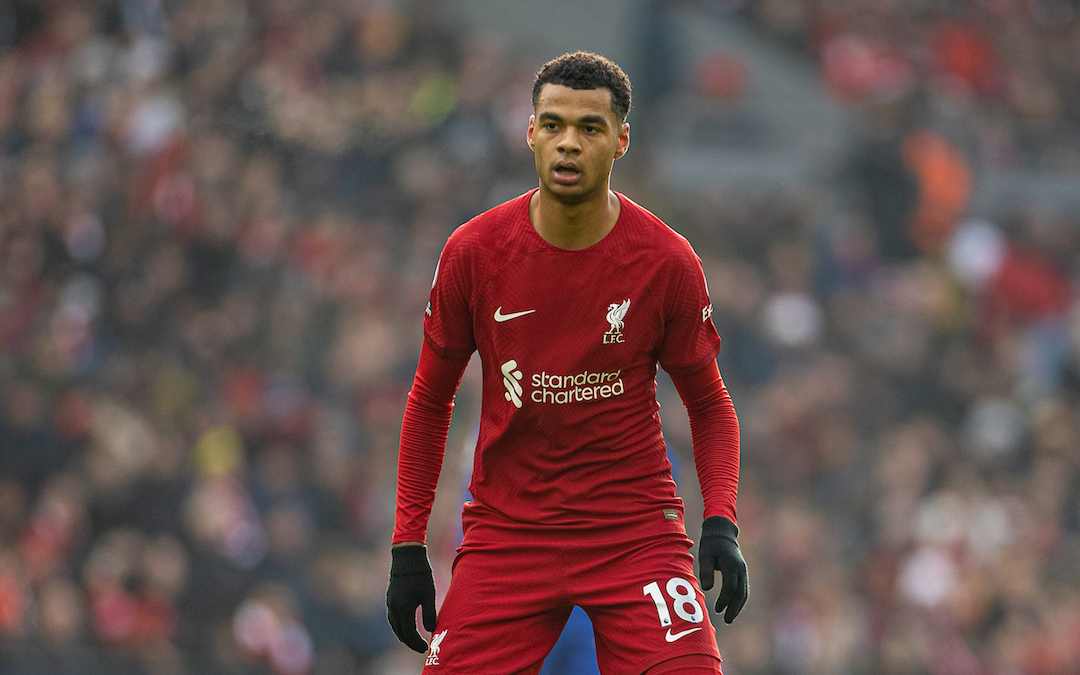 But Dan was well within his rights to doubt the Dutchman's potential to emulate the soon-to-be departed No.9.
After all, which club in the world asks their centre forward to be the hardest working player on the pitch, link attacks seamlessly and, all the while, knock their fair share into the net?
Plus, the club had bought another left winger, hadn't they?
That's where Gakpo had featured for PSV Eindhoven in every game this season, without exception.
"I played in the middle in the FA Cup at Wolves and against Chelsea. I like it. I'm not that used to it, so I have to develop in that position.
"I had another style of playing back in Holland so in terms of putting pressure and running back, I'm learning about that," Gakpo told Liverpool's Walk On eMagazine in February.
It has certainly been a steep learning curve and by the start of April, most of the underlying numbers made for painful reading.
In comparison with his time at PSV this season, expected assists per 90 were down from 0.54 to a pitiful 0.04, shot-creating actions per 90 decimated from 8.1 to 2.4, and successful take-ons per 90 cut from 2.08 to 1.2.
What most of us had inhaled from obnoxious YouTube highlight reels was on show in flashes, but rarely for extended periods.
In fact, Gakpo's performances were a mirror image of the team as a whole.
For every 7-0 against United, there was a 0-1 defeat to Bournemouth.
2-0 wins over Everton and Newcastle? I raise you drab goalless draws to Crystal Palace and Chelsea.
And for all the endless chat over why Liverpool's season has lurched from inexplicable inconsistency to inexplicable inconsistency, the statistics paint a very clear picture.
In almost every off-the-ball metric, and in particular the percentage of pressures that result in a turnover, the numbers are down, and hard.
Unfortunately, Gakpo was the worst culprit, but not for a lack of effort.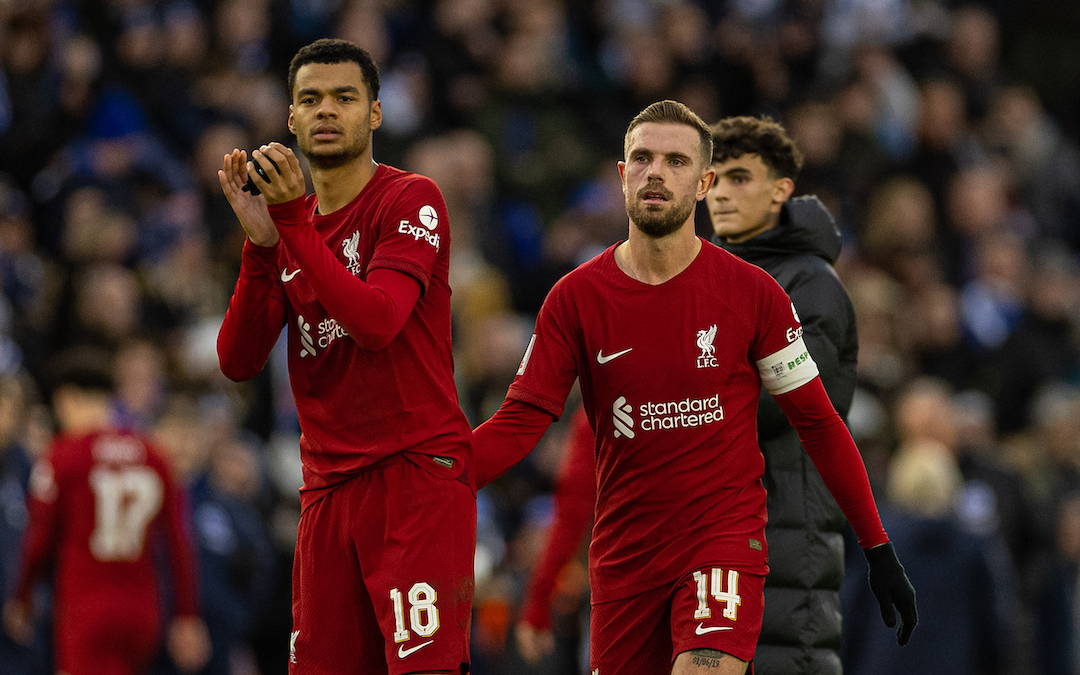 The 23-year-old cranked his pressures per 90 up from 10.22 at PSV to a frankly ludicrous 27.24 by the start of April – the sixth highest of any player in the league during that period.
Despite this, only 9.95 per cent of these resulted in a turnover, well below Roberto Firmino's 16.9 per cent from 2021-22.
However, the season doesn't end in April.
Since the 0-0 draw at Chelsea, Liverpool have hit the accelerator pedal and are steaming towards the finishing line.
Leeds, Forest, West Ham and Tottenham. Win, win, win and win – something Liverpool have failed to do all campaign.
Some switch somewhere has flipped for Gakpo too, and all the stats and figures back it up.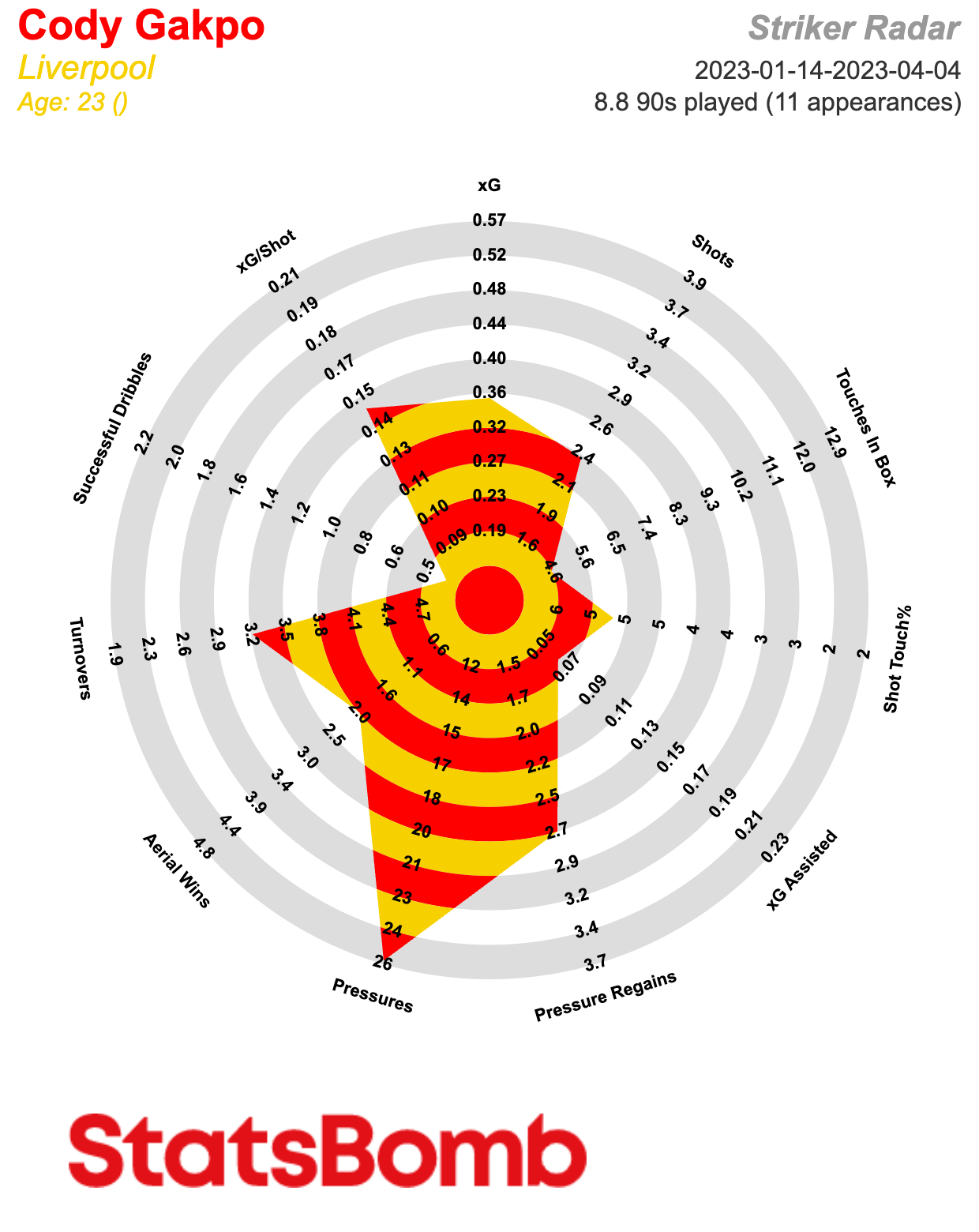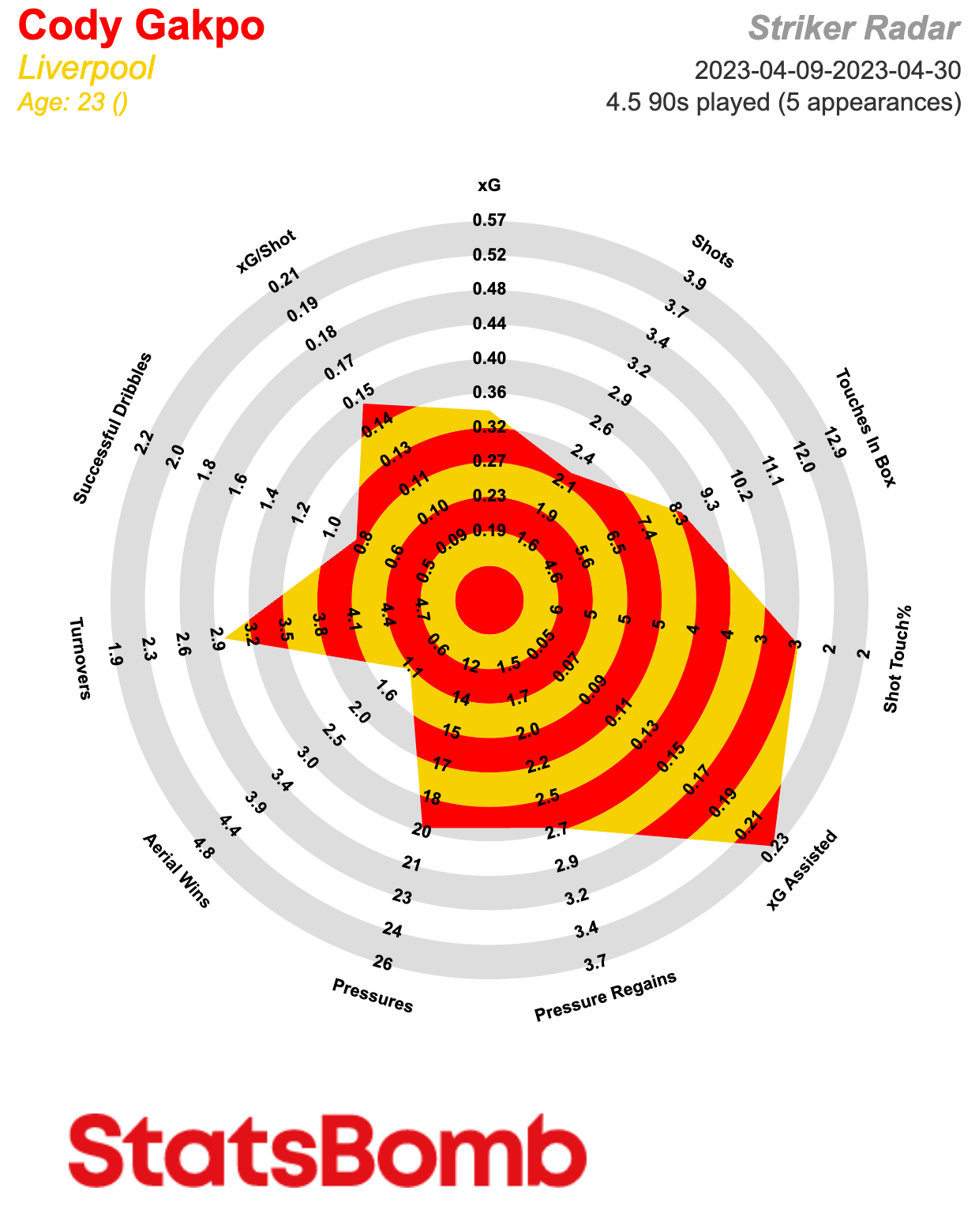 Expected assists per 90 have recovered to 0.24 from 0.04, goal-creating actions per 90 rocketing up to 0.71 from 0.24, and progressive passes per 90 to 3.33 from 2.28.
More importantly, he has stopped charging around like a man possessed, which though admirable, offers up gaps for opposition midfielders to exploit.
His pressures per 90 have fallen to 21.93, while his success rate has improved to 11.76 per cent.
And even if the improvement is marginal, Gakpo's StatBomb radar from April is unrecognisable from that of first three months.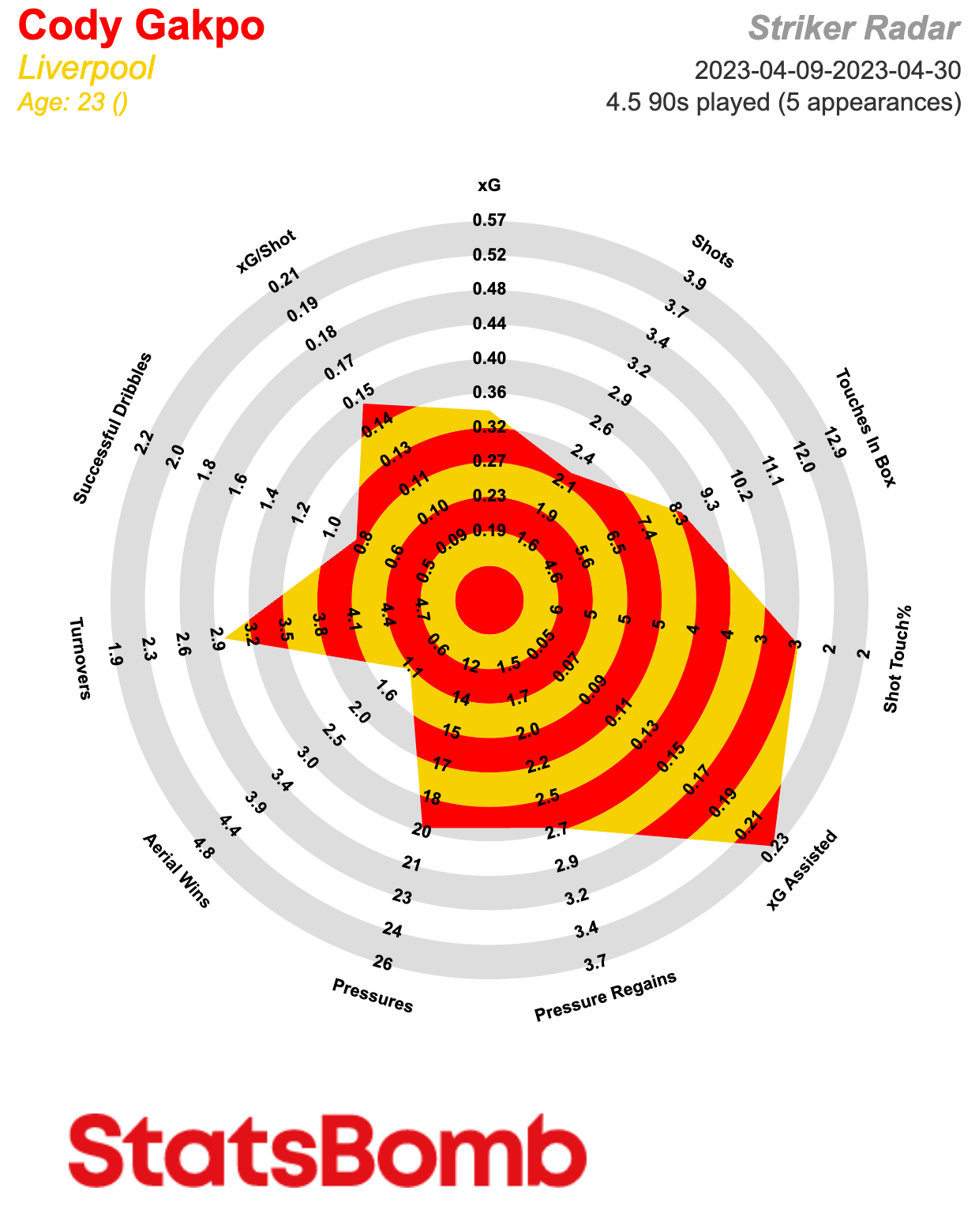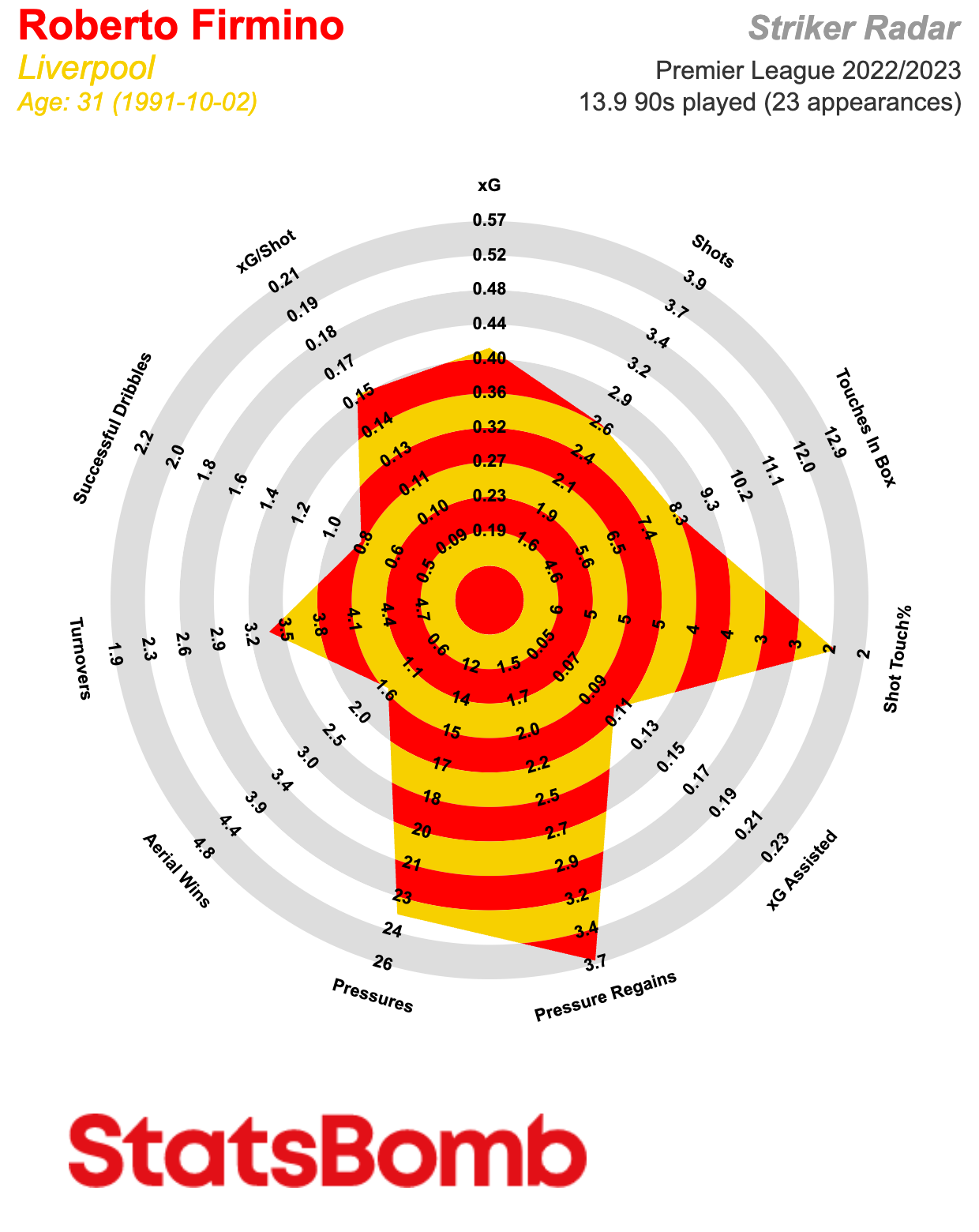 But squint hard, really hard, and you might start to see a resemblance to a certain Roberto Firmino Barbosa de Oliveira.
Sorry, Dan.
Statistics source: FBRef and StatsBomb
---
"I think Cody Gakpo is definitely our centre-forward now. I think he's absolutely amazing. He's so key to all the good stuff we do. He's involved in all three of the goals, whether directly or indirectly."

🎥 The Bacon Butty pic.twitter.com/3aBplxDEfP

— The Anfield Wrap (@TheAnfieldWrap) May 2, 2023
Recent Posts: