As Liverpool's season suffered yet another setback at the hands of Manchester City, supporters are asking just where The Reds go from here…
WELL, then. Back like we never left.
What a bliss two weeks it was, hey?
Liverpool had 17 days to prepare for this — reset, regroup and come back swinging. But as has so often proven the case, time proved to be our enemy.
This version of Liverpool, this dreadful and at times unrecognisable Liverpool, are immensely frustrating. They are as disjointed as they come, there is no rhythm or reason, no sense of confidence among themselves or each other.
They've given so much these last few years, but they make you want to tear your hair out all the same. Is there a plan or a method to all of this? At what point will the corner finally be turned? All the things that made this team what it was — intensity, ruthlessness, guile — are glaring in their absence.
The first half is far from perfect, but what matters most is that Liverpool always carry a threat. Diogo Jota ties things together, Cody Gakpo is a handful and Mo Salah is, well, Mo Salah. That he scored The Reds' solitary goal of the day felt fitting; even in a season as torrid as this, he still shines. One of Liverpool's finest and up there with the Premier League's best ever.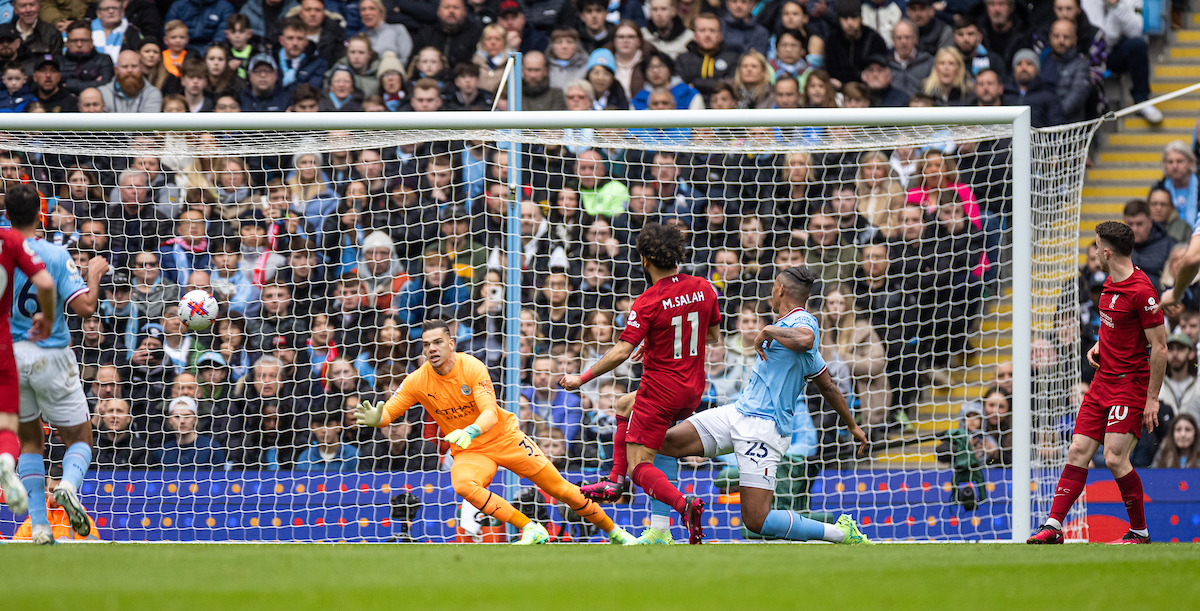 Liverpool's problem on Saturday is that they seemingly forgot there was a second half.
These two teams have gone toe-to-toe over the last few years, dominating the league and demanding the best from one another. But the second 45 at the Etihad was a story of two sides currently worlds apart.
Within a minute of the restart, Liverpool had it all to do. They are their own worst enemy yet again. No one follows their man and the shape crumbles as a consequence. It is absolutely brainless. You can't do that ever, but especially not against these.
To a man and as a team, Liverpool were too passive and therein lies the problem. Game after game passes them by and there is a real lack of fight. In that regard, no one is immune from criticism.
Trent Alexander-Arnold has had a season to forget but hasn't been helped by the team's struggles, with the midfield issues glaring again. As much as Jude Bellingham would elevate this team, even he can't do it on his own.
Then there's Virgil van Dijk, who spoke candidly about some hard conversations being had in the dressing room, but whose own form will be a real concern. Andy Robertson, Jordan Henderson and Fabinho can all be thrown straight in there, too.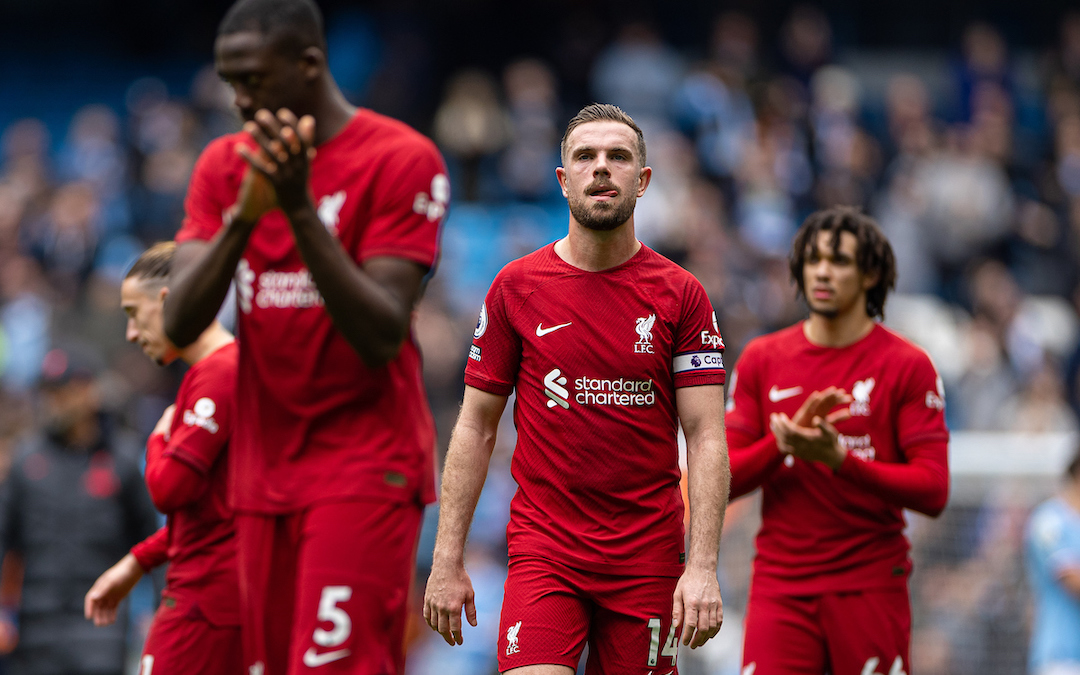 Jürgen Klopp spoke frankly about the need for change in the summer and the club's hierarchy must make sure that wish comes true.
So, where do we go from here?
In ordinary circumstances, you'd look at the formation and try something new, but even that failed to deliver at the weekend. That none of the substitutes made a difference is a problem in itself, too. Luis Diaz and Thiago Alcantara returning will help that I'm sure, but none of it matters without a mentality shift. As long as Liverpool keep letting games pass them by, this nonsense will continue.
For now, we all dust ourselves off and do this dance again. What a slog of a season this is.
Chelsea tomorrow, then league leaders Arsenal. Neither will be easy, but both are must wins.
Things can only get better, can't they?
---
Recent Posts: