As the future of this Liverpool squad continues to look more uncertain with every transfer report, Ibrahima Konate increases in importance…
TRANSFERS make the world go round.
The sheer speed at which any slither of information about potential signings is shared, constant rumours surfacing and resurfacing on twitter, and even listening figures from our own shows all point to that one thing.
We can't get enough of them, but in no season under Jürgen Klopp has this obsession become more prominent than the current one — and let's just say the past 48 hours have been a whirlwind. Josh wrote a reaction yesterday about Jude Bellingham developments, and we have and will continue to cover it on shows, so I'll spare you another article on that.
What the news did put the spotlight on, though, was the fact that the rebuild is bigger than the club first anticipated. Spending significant funds on one player was deemed unreasonable when investment in almost every area of the pitch is necessary come summer. So if you want transfers, it looks like you're about to get a whole load of them.
The list of names Liverpool have and will be linked with is endless. However, amidst the conversations surrounding their strengths, weaknesses and technical abilities as players, one key facet is too often left out: how they will operate alongside the current team.
While Liverpool are being urged to make sentiment-free decisions and clear out players that have won everything at the club, building around the spine of the team remains vital — and one of the most important of them all looking into the future is Ibrahima Konate.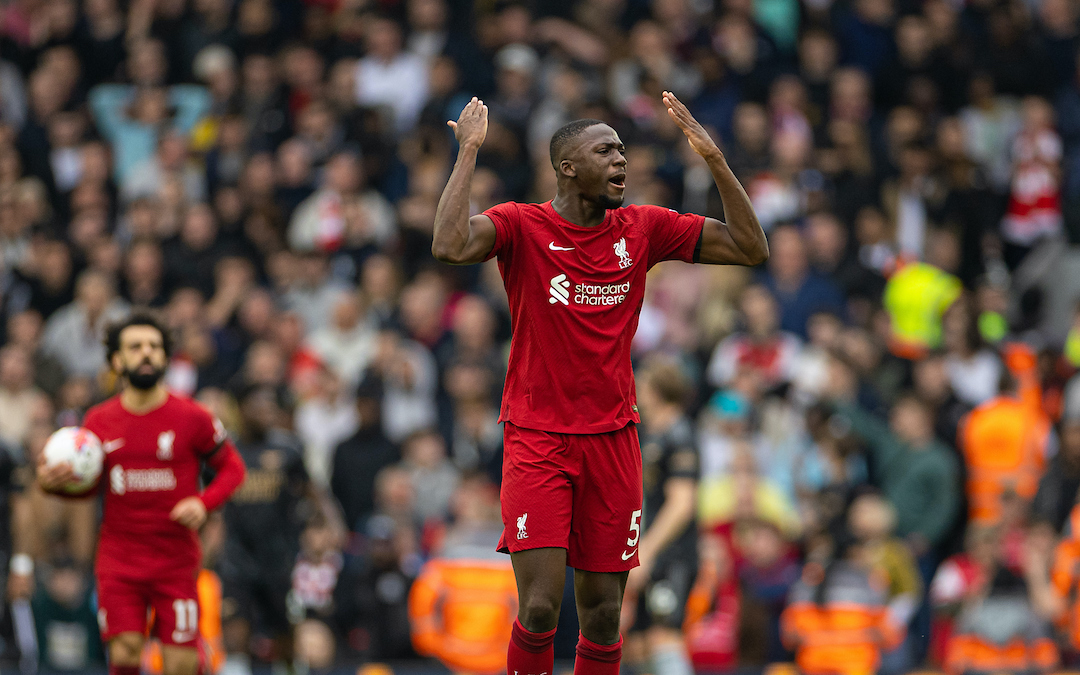 Signed after a season that brought to our attention just how vital a consistent centre-back pairing is for success, his arrival felt like a big sigh of relief. He was an instant hit with the fan base off the back of his mad social media videos, including a party to celebrate his own signing. Then very quickly we realised he had the technical ability to match the character.
His performance against Arsenal at the weekend epitomised exactly why he is such a vital figure for the team, winning the most duels, possessions, tackles and interceptions of anyone on the pitch.
You got to see throughout the duration of that game his strengths in different areas. Firstly, in the more classic centre-back role during the opening stages, then later when Trent Alexander-Arnold moved to a more central role it was his one-on-one defending that became vital.
In fact, I'd have no problem having him as an option for the right-back position based on that one performance.
Towards the end of the game with Liverpool needing a goal threat, he has the ability to stride forward and create chances. We won't talk about the chance at the end for now, but we know he has that side of the game in his locker.
I try to stray away from using annoying football terminology (don't get me started on chat about the half spaces), but his recovery pace and ability to time a tackle to perfection are just two of the many attributes that will make him a standout in this Liverpool side for years to come.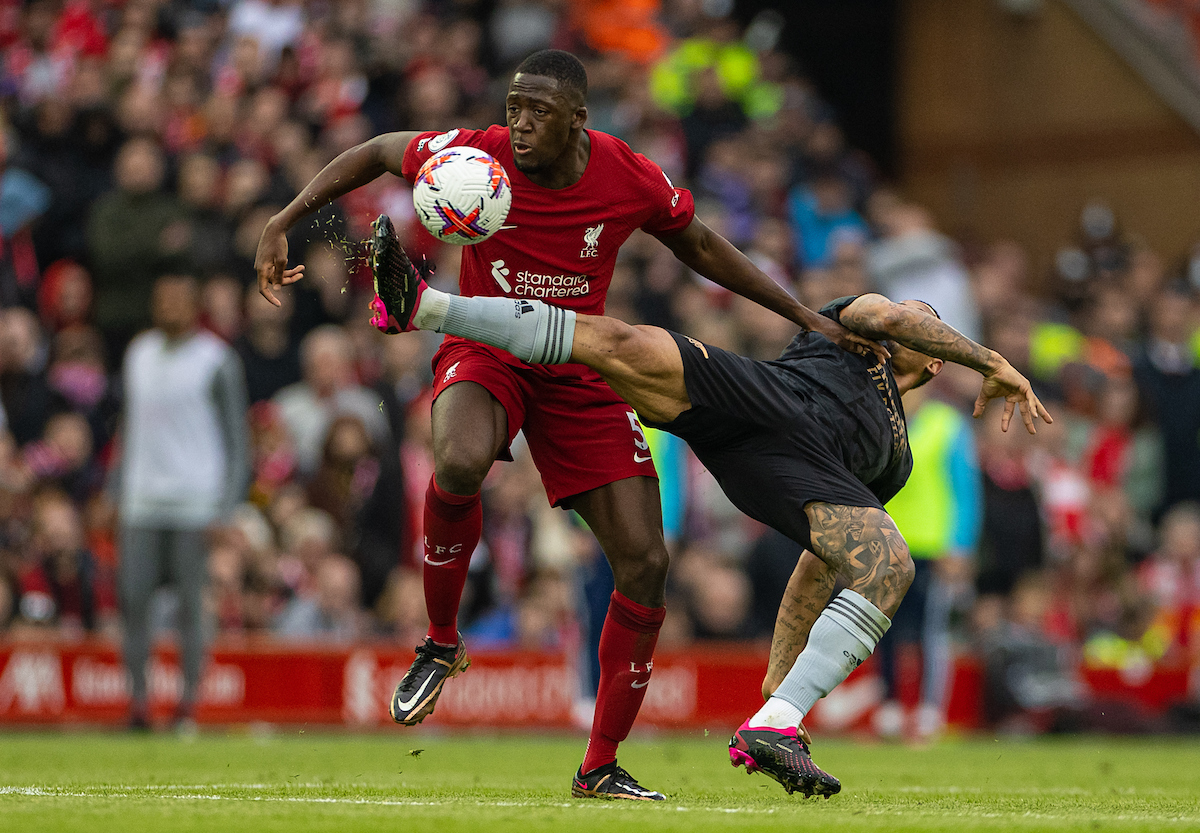 I'm well aware it's probably not the best time to lay any praise on Liverpool's transfer business, but £36 million for him in the current market feels like such a steal. And best of all, he is only 23 years old and his ceiling is sky high.
Plenty of the focus has been on bringing in midfielders, and justifiably so. However, with the future of both Joel Matip and Joe Gomez uncertain — and Nat Phillips perhaps finally being able to leave — the centre-back is a position Liverpool will want to reassess and strengthen come the summer.
We'd all hope that his partner Virgil van Dijk will finish his career at Liverpool, but with eight years on Konate, he is the player we should be thinking about complementing when it comes to strengthening the defence.
A rebuild is necessary and reinvestment vital, but it's important not to lose sight of the players that got us this far.
Some of them may be saying their goodbyes in a few months' time, but rest assured that Konate is just getting started.
---
"We've got punched in the face so much this season. But today Liverpool went 'I'm going to punch you back, i'm going to have a go here."

"We saw Trent, Konate and so many players say 'we're not standing for this anymore.' It's the first time they've done that this season." pic.twitter.com/dZMAqf8MkN

— The Anfield Wrap (@TheAnfieldWrap) April 10, 2023
Recent Posts: