Some fans have Curtis Jones among the names they'd like to see leave Liverpool in the summer, but should he have a future beyond next season?
FINALLY, some joy.
It hasn't come often this season, has it?
I'll be the first to hold my hands up and say I had my reservations about Monday night. Leeds United were brushed aside by Crystal Palace at the weekend and I expected them to be angry, for the crowd to make it a battle. Liverpool, thankfully, had other ideas.
For the first time in what felt like forever, Liverpool arrived with purpose. They play with guts and gusto. They don't walk but run. They press in packs, demand possession and show everyone that they mean business.
The players look confident and I feel confident watching them. It's something we've not seen enough of this season but, my god, it felt good to feel it again.
There is, quite rightly, a lot of praise post-match for Trent Alexander-Arnold in his new inverted full-back role. Jürgen Klopp has handed him the freedom to roam and he has responded with a greater influence and intent higher up the pitch, providing the creative drive Liverpool have so desperately needed.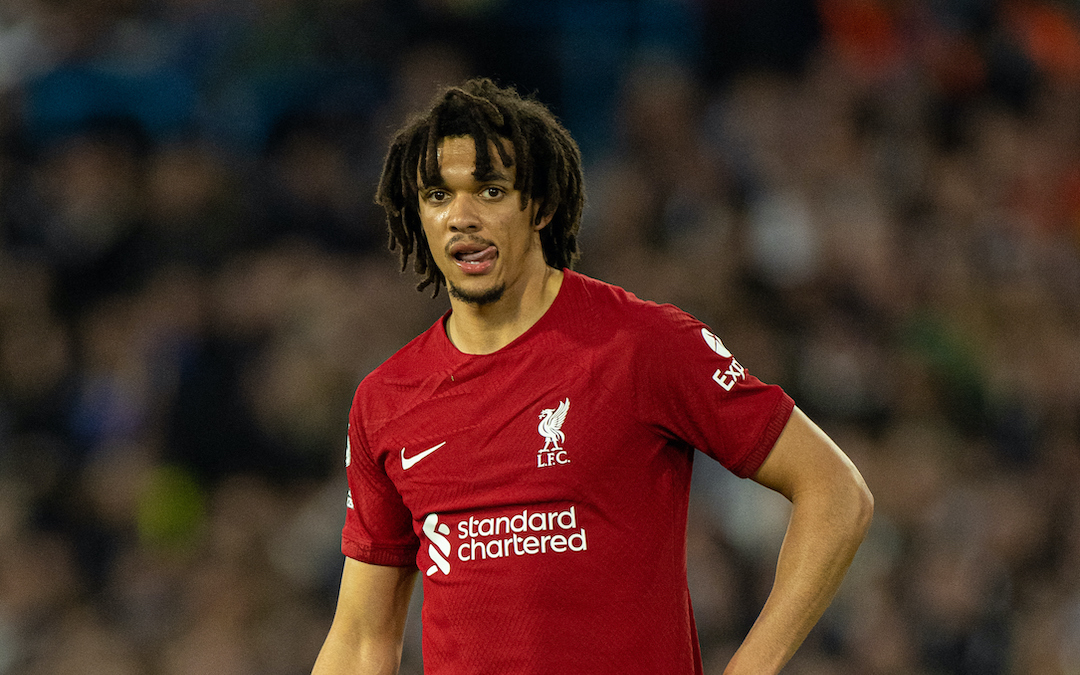 That Diogo Jota gets on the scoresheet twice having gone a year without a goal was a timely boost as was Cody Gakpo, who has the look of a man who has very much found his place in this team.
And then there is Curtis Jones.
Some corners of social media will tell you the story of a player with no Liverpool future, one whose name should be top of the list to cull in the summer. His performance on Monday night, though, suggested something different.
Occupying the left-hand side of midfield, he played with energy and enthusiasm, operating in the half-spaces and driving forward to put us on the front foot. He was controlled, assertive and hard-working, all things needed of a Klopp midfielder.
He is perhaps the closest thing Liverpool have to a ready-made replacement to Gini Wijnaldum. The Dutchman was a master of quietly knitting things together and the 22-year-old feels similar in that sense. His play may not always catch the eye but nor does it need to. He tracks his runners, he hunts down possession, he does the thankless tasks well.
At Elland Road, that all came with the added benefit of an end product. The ball he played to set Diogo Jota free for the third was a mark of his growing confidence, taking the ball off Gakpo and ignoring the far easier option out to Salah. He remains a player who polarises opinion, but there is no doubt this run of games is helping him prove his worth.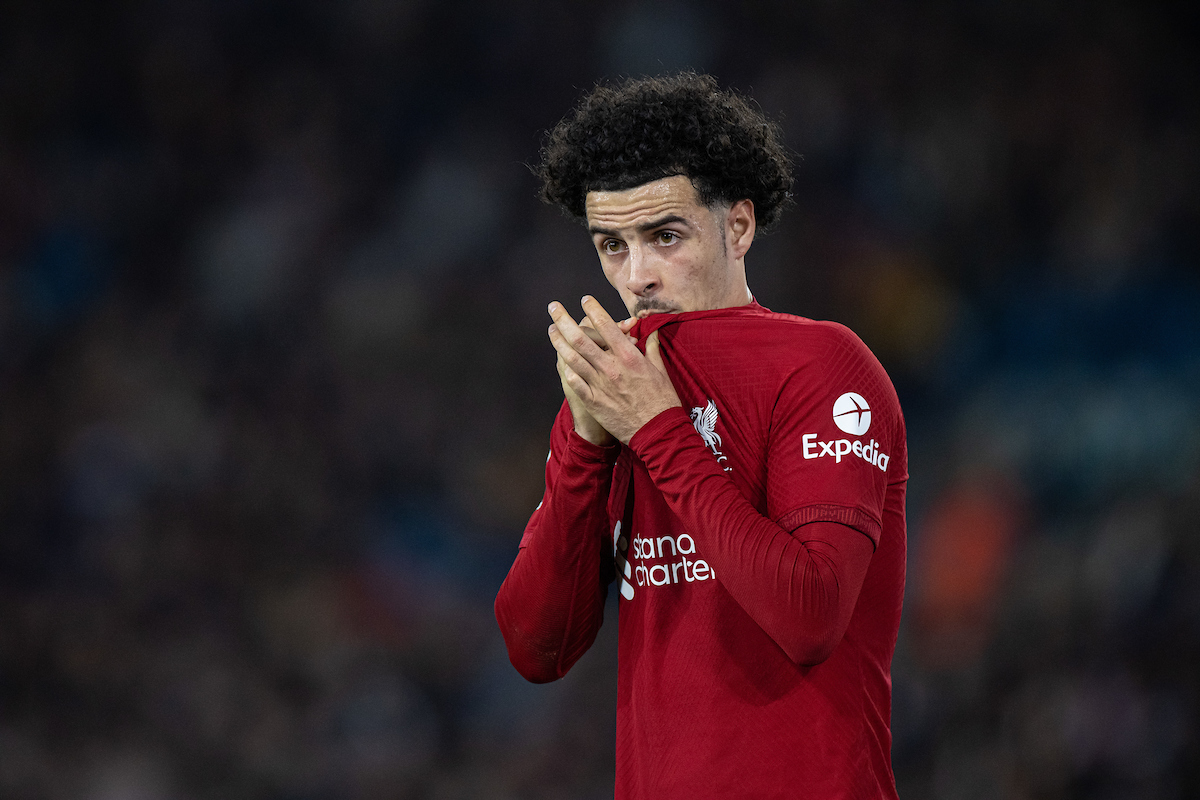 None of this is to suggest that Liverpool don't need to delve into the market. Two or three fresh faces in midfield remains the bare minimum, but even if that plays out Klopp will need some depth.
In Jones, he has a player who is quietly coming back into the fold and seizing every opportunity presented his way. Add to that his homegrown status and it feels daft to contemplate selling him in the summer.
The challenge remains establishing some consistency in his performances and next season feels critical to him establishing a long-term role at the club, but there are growing signs he can play a part.
For now, it's another step in the right direction for him and for Liverpool. Plenty of goals, a formation showing signs of life and a manager who won't run from this fight.
Eight games left this season and maybe, just maybe, some signs that fortunes are shifting.
To Saturday and Nottingham Forest, then. Let's hope for the same again.
---
Recent Posts: