With three penalty saves in the League Cup against Derby County, Caoimhin Kelleher reminded Liverpool fans that he's a man for big moments…
HOW long has it been since we could sit here and talk about Liverpool's strength in depth in the goalkeeping department?
I mean real, genuine depth.
Liverpool's number one is incredible; the very best in the world. Mohamed Salah and Virgil van Dijk aside, it's hard to think of a more revolutionary signing under Jurgen Klopp than him.
Since his arrival at Anfield, he has turned a position of constant flux into one of immense strength, bailing Liverpool out frankly more often than he should and setting the standard week in, week out. He is a colossus of a man. A wall that so often simply refuses to be breached.
Even this season in the midst of a turbulent campaign, he has been our constant. Who knows where we would be without him.
Having the best in the business is one thing, though. To also have a number two in the wings, ready and able to contribute when required is another altogether. Just like London buses, Liverpool have waited for what feels like an age for one great goalkeeper and suddenly two have come along at once.
In Caoimhin Kelleher, Liverpool have a goalkeeper who never complains and can be consistently relied upon. Composed and self-assured, the Irishman has contributed heavily to the club's success — he is on the goalkeeper mural at the training ground and delivers exactly what you want from your stand-in keeper.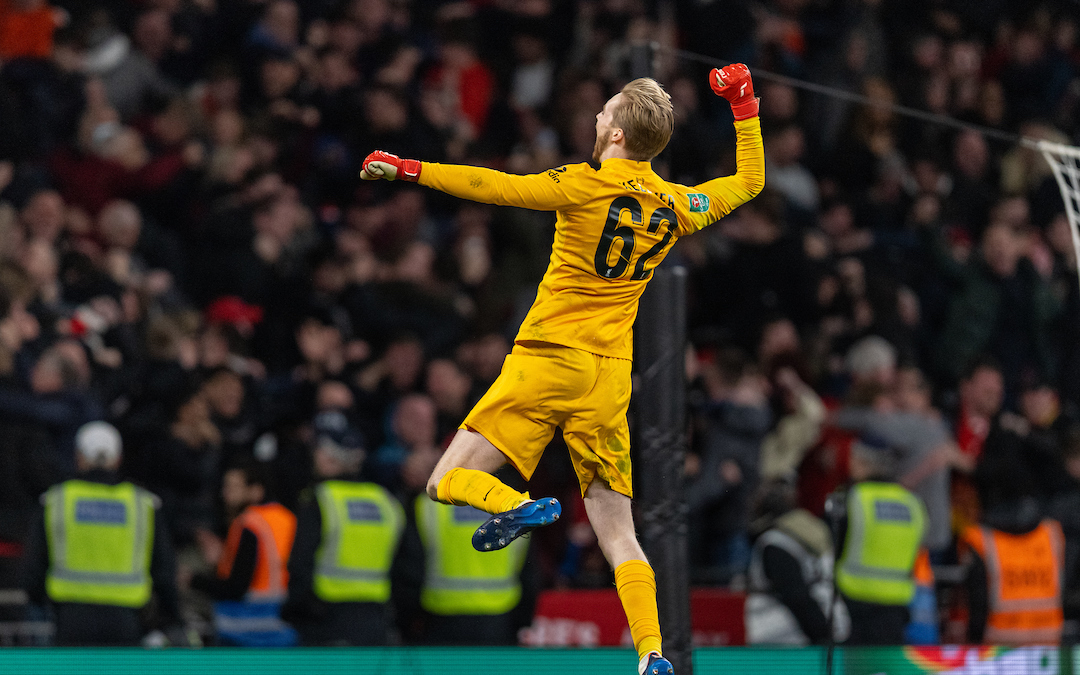 He has convincingly made the number two spot his own. Each and every challenge is navigated with relative ease and he scarcely seems fazed. and it is testament to his efforts that the usual trepidation fans feel in the absence of their number one is mute.

Always calm in his demeanour, able to play with the ball at his feet, and athletic, assertive and commanding his area, it is hard to think of a performance where he has genuinely put a foot wrong.
Wednesday night was the latest chapter, but it is far from the only one in a growing book of moments delivered by the Irishman. On a night where the young Reds showed as much fluidity as you'd expect from a heavily rotated side and 255 days after his last start — in the final against Chelsea in May — he finished the game as the match-winner once again.
Albeit largely untested for 90 minutes as soon as penalties were on the cards, Kelleher came alive.
In what is ultimately a test of bottle with a serving of luck, he so often tips the scales our way. He is our specialist. The coolest man inside Anfield, completely unfazed on the goalline and utterly relishing the challenge. It's little wonder why Harvey Elliott made a beeline for him after slotting the winning penalty.
The League Cup isn't everyone's cup of tea, but it certainly is his.
He is now on four penalty shootout wins, more than any Liverpool goalkeeper in the club's history, and six penalty saves, eclipsing Pepe Reina's five all in just 18 appearances.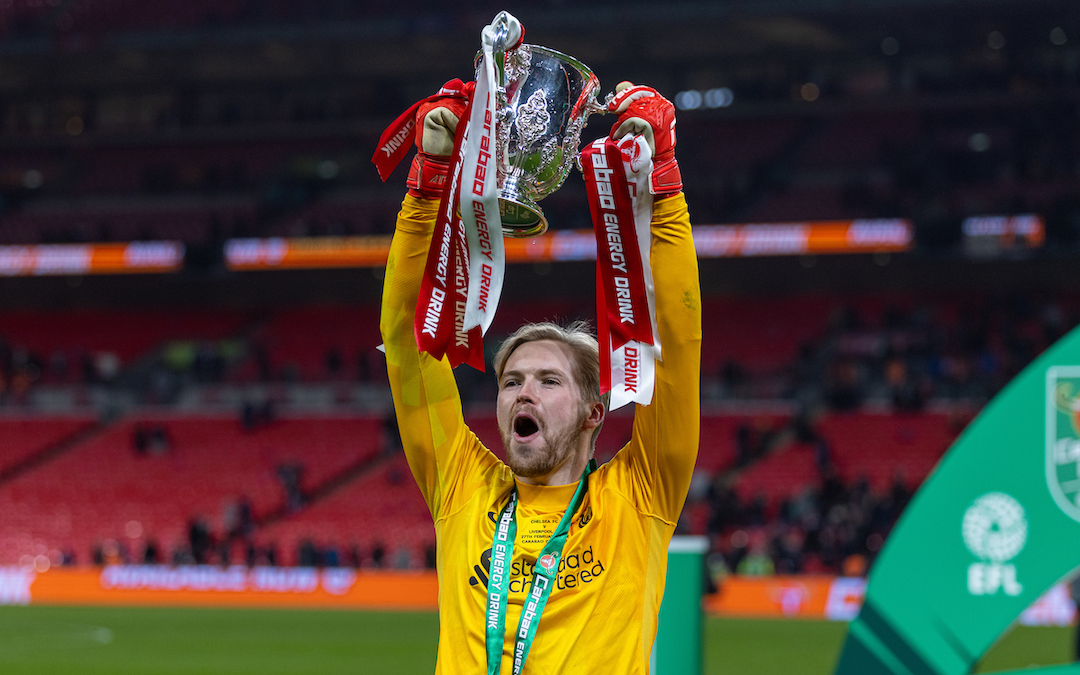 After a frustrating start to the season with injury, it was a welcome reminder of what he can do and why, at the age of just 23, he is one of the best number twos in the division.
In him and Alisson, Liverpool now have genuine quality in depth in a position that has proved problematic for so long.
The challenge for Klopp will be keeping hold of him, with his current level of performance sure to attract a number of suitors come the summer. He has made no secret of the fact he wants to be number one for his country, and getting more game time will be key to doing just that.
For now though, Liverpool have two great options in goal. What a joy that is.
Wednesday night wasn't pretty, nor was it ever going to be. It wasn't a game for a performance or class, but merely one where there was a job to be done. Our young Reds did just that and in doing so, ensured we remain in the ring. Beat Man City in the next round, and there's every chance these lads will be lifting this trophy again.
This season is still alive, this competition very much so. One to go then the World Cup break.
Thanks to Kelleher we'll return with all possible plates still spinning.
---
🗣 Liverpool v Southampton: Pre-Match Warmup | #NewPodcast | #LFC

Pre-match warmup ahead of Liverpool v Southampton. @Ian1892T hosts @johngibbonsblog, @HarrietEPrior and @RyanPaton1994…

1️⃣ Download our app
2️⃣ Enjoy FREE tokens
3️⃣ Listen

📱👉https://t.co/yTcwWTZN7t👈📱 pic.twitter.com/XW50VFjeyY

— The Anfield Wrap (@TheAnfieldWrap) November 11, 2022
Recent Posts: