If Jude Bellingham is going to be the biggest prize for teams next summer, Liverpool must step up and take a spin on the wheel of fortune…
COME take a spin on the Jude Bellingham wheel of fortune.
In these times of Orwellian peril, there is no better remedy than lobotomising yourself with mundane British television offerings to lure in the idle plebs, usually hosted by some problematic presenter that's about to commit the treasonous act of queue-jumping.
Face it, we all need a distraction from the world of refreshing timelines which uncover new crises. The country is in a state so bad that the snappiest of gallows humour only worsens the forecast. Even Instagram's champagne lifestyle reels leave you with indirect anxiety of the value of the pound.
That's why, as this tedious international break draws to its close, I'm giving you one last shot at some mindless entertainment before a return to Anfield. There's no guarantee we get there, mind. We still have just under 24 hours to get through and if someone puts Liz Truss in front of another microphone our odds will significantly worsen.
I'm offering you the escapology of the Bellingham wheel of fortune. There are five possible places to land, all of which offer value to your increasingly warped reality. This goes way beyond the euphoria of having your heating bill paid for a year.
Just like the trap of being offered a basic commodity as some sort of prize, there are pitfalls. So, be careful where you land, because now more than ever the line between getting by and not is precariously thin.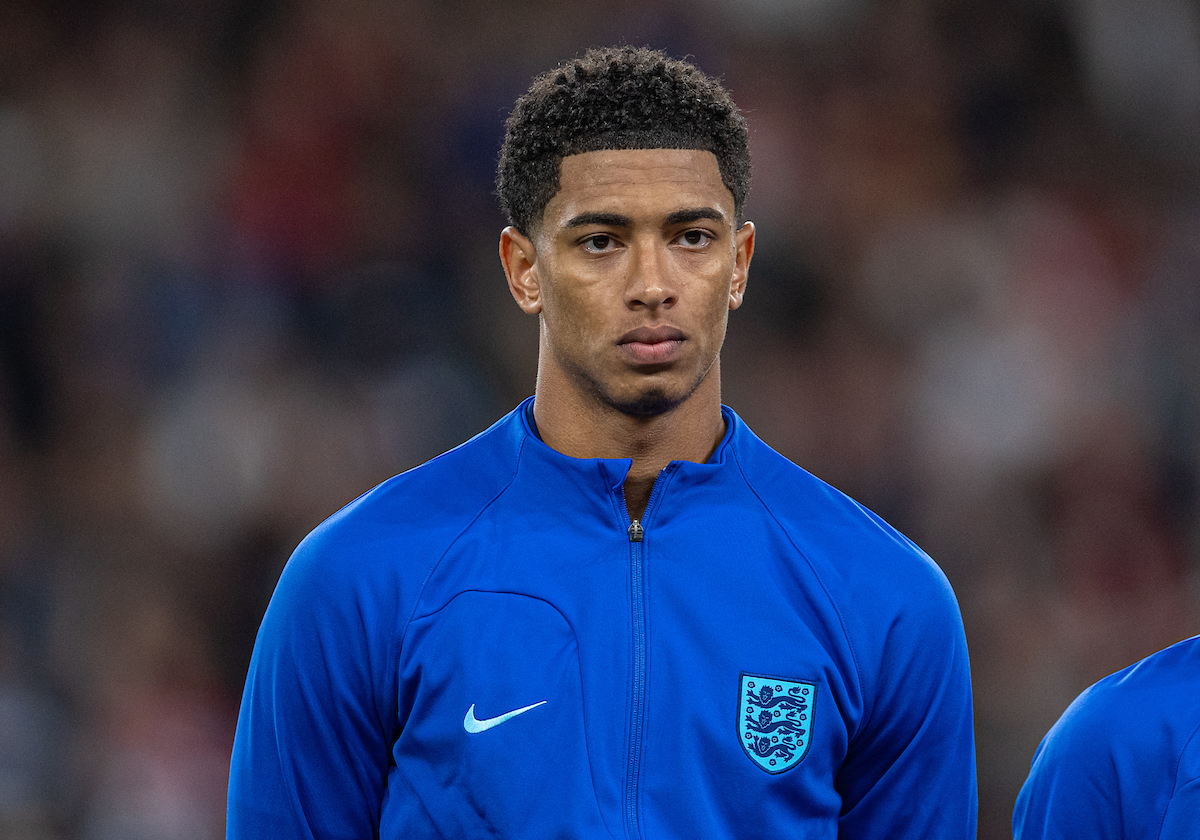 Section One: Spice Up Your World Cup
As Harry Maguire plummeted faster than the economy after a Kwasi Kwarteng mini-budget at Wembley on Monday night, Bellingham was pivotal to ensuring Gareth Southgate remains in a job today.
Like many, I won't be bothering with this World Cup for reasons beyond international football's monotony. But if you find yourself somehow having to watch England, then Bellingham is the perfect character study.
Mature, athletic and creative, he dictates a game on his terms and goes through the gears when he feels the team needs in a way which is very Gerrard-esque. All of this at the age of 19, watching him this week reminded you why he is one of football's prized possessions.
Section Two: Win The Transfer Of A Lifetime
It's very possible that the football world already knows the future of Bellingham. Having been wooed by both Liverpool and Manchester United as a youngster, his dad Mark and the rest of the family may have carved out his next move beyond Borussia Dortmund, which is likely to come this summer.
The reality is that Bellingham's camp holds the cards. If, like Jadon Sancho, he goes for the biggest financial package, there's every chance he follows a near identical path and ends up at Old Trafford.
If he's looking for stability, adoration and a platform for further growth, then Liverpool might be in the driving seat. The problem remains that every big player is at the table, each with their unique selling point. It may ultimately come down to who is the luckiest.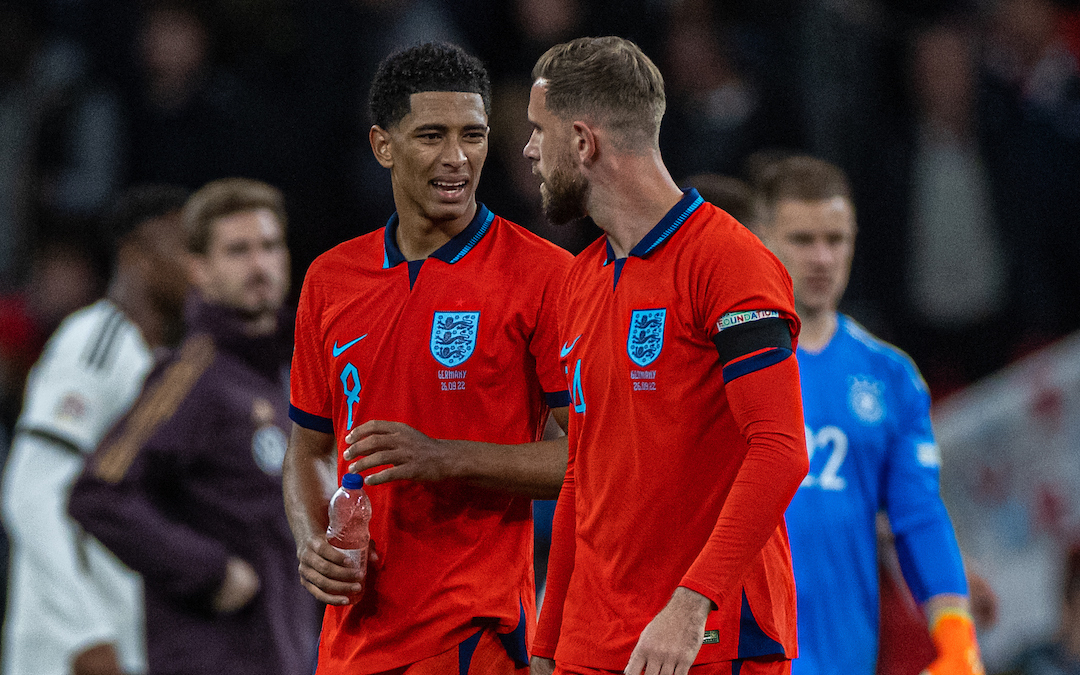 Section Three: Cash Prize
"Football is a representation of society," Gary Neville said in an interview with The Guardian this week.
What better representation of our current hardship than wilfully encouraging a club situated in one of the poorest areas of the country to give a teenager half a million pounds a week and pay money which could go to fund housing, education and community improvement which is so desperately needed on buying him.
Like most cash prizes on game shows and morning television, we're allowed to engage in such lunacy because this money is a fallacy. It exists only in description. It's a phoneline to nowhere which creates a Russian doll of fulfilment. It pervades in such desperate existence that it actually becomes reasonable.
If football success offers one of few forms of happiness we can cling to in life, then why not?
But be careful, and remember to check the terms and conditions.
Section Four: The Wildcard
John Henry stands over the wheel. He's looked at its give and is trying to calculate to the millisecond how much shoulder he puts on to land in this very section.
He wants the booby prize – the conveyor belt of previously relegated midfielders who get on base a lot. John would rather have two or three bits off the belt that can do a job around the house than a fucking speedboat. What use is that? It's not like the bed of the river outside the Titanic hotel connects to Anfield. The Soccerbus would be a better prize.
Section Five: Reality
Like all good game show participants – it's perfectly plausible to leave pondering what might have been. Some of British television's biggest moments have come from the mantra of he who dares wins and the opening of a box which contained one penny rather than one million pounds.
To look wider afield for some on-screen inspiration is to be reminded of one very fractious statement: "The game is rigged, but you cannot lose if you do not play."
In the case of Liverpool and the irrefutable talent that is Jude Bellingham, the reality is that it's something Liverpool simply must give their all to make happen. To not step up to this particular transfer game would be catastrophic.
If the rest is luck, then it's a gamble the club simply have to take.
---
"Bellingham is a controller, someone that can break the field with either passes or runs. He's extraordinary… As a Utd fan I'd be terrified if he went to Liverpool"- @Okwonga

🗣The European Show

1️⃣ Download our app
2️⃣ Enjoy FREE tokens
3️⃣ Listen

📱👉https://t.co/yTcwWTZN7t👈 pic.twitter.com/BHnLQWSEp4

— The Anfield Wrap (@TheAnfieldWrap) September 29, 2022
Recent Posts: