Liverpool's sluggish start appears to bear unnerving similarities to the latter end of Klopp's reign at Borussia Dortmund…
"WHEN you get the feeling as a player that you've already achieved something, that you have a bit of experience, you suddenly don't want to say yes to everything anymore. I guess that's human nature." – Neven Subotić.
I'VE been obsessing over this quote since Liverpool's malaise at Craven Cottage on the opening day.
It's taken from Rafael Honigstein's book, Bring The Noise, which charts Jurgen Klopp's career up until around 2018. The quote in question is from the chapter detailing what happened at Borussia Dortmund from 2013-2015, when things seemed to spiral.
There is mitigation everywhere – none more so than brazen pillaging from Bayern Munich. Klopp and Dortmund were dealt shattering blows from Munich's sinister transfer strategy, who decided to take not only the best players, but the best from those immediately around them.
One body blow after another was struck, as Mario Gotze, Robert Lewandowski and Matts Hummels all headed for the Allianz Arena. You could also throw in Manchester United picking off Shingi Kagawa – a player Klopp adored.
There are similarities to the time Subotić references. Dortmund were dealt a raft of injuries, they'd brought in a new striker and approach in Ciro Immobile and were coming off their most fruitful eras of success in the club's history. 
When thinking back to Klopp's last stand in Dortmund, one question emanates; does his style of management have a shelf life?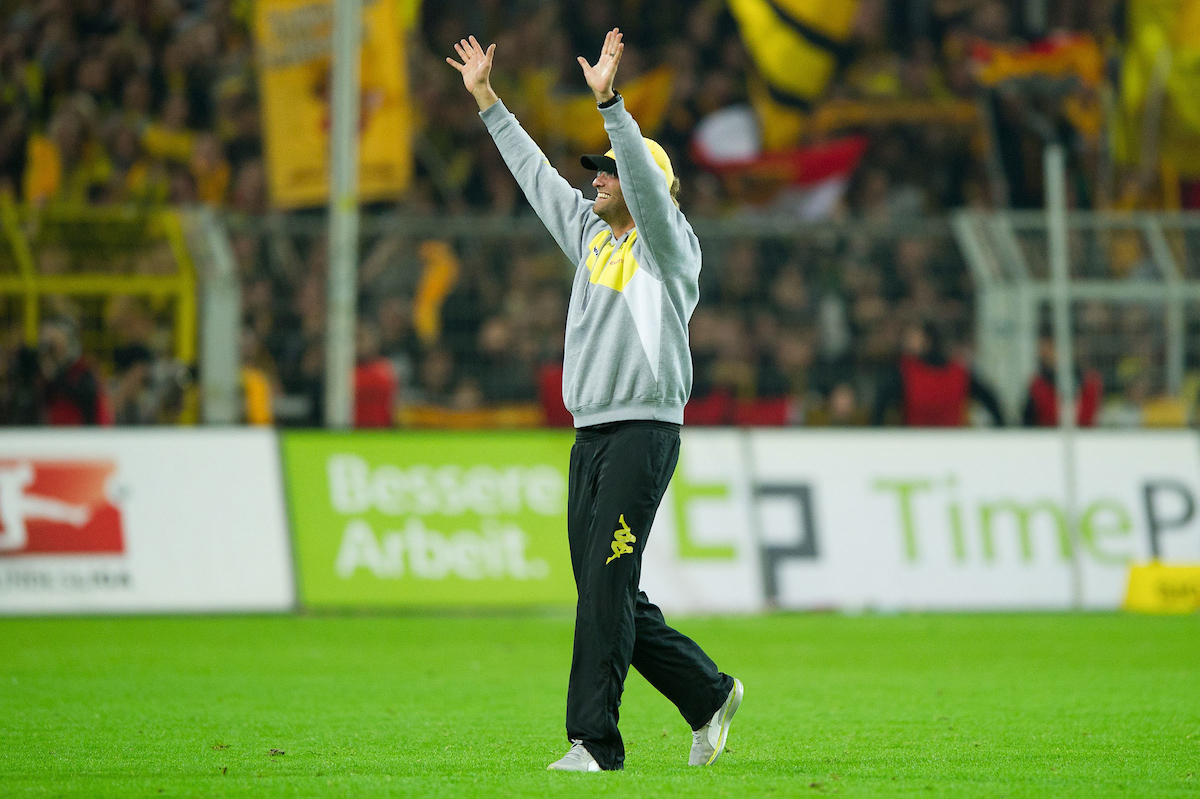 Perhaps that's why the quote is so fascinating, so terrifying. It's the piece of paper handed to the jury in JFK. The note telling Leonardo Di Caprio to leg it in Shutter Island. The envelope that actually reveals who was going to let Brendan Rodgers down in the summer of 2012.
We've seen a lot of self-fulfilling prophecies and confirmation bias around Liverpool's performances so far this season. Some believe a temporary disruption is all that's at play, while others are thinking far more existentially.
One of those theories is that this race is run. That Klopp-ball has ran out of stitching and can't be pumped up anymore. That the output of this team should've yielded more success and afforded them more grace. That the mentality monsters are no more.
Most of these things can be true without any of what Subotić says applying to anyone but himself. Yet the sauntering nature of certain performances collectively and individually has done little to settle the stomach.
The conclusion of mental and physical fatigue after five toiling years of outrunning and outperforming opponents on quality and desire has been decided. Add midfield injuries and a new approach which at times looks a world away from working and you have the perfect shitstorm.
The narrative doesn't suit the fact that Liverpool are second on ball recoveries this season (668). As we recently discussed on The Review: how do you press a team like Newcastle who have no interest in seeing the ball in play? 
It's a problem all the best performing sides have. It's why Liverpool join Manchester City, United, Arsenal and Chelsea in in the bottom five of the league for collective pressures this season (680).
Klopp has taken Liverpool on such a journey – one which has been in unknown territory for an entire generation. New territory has emerged in the form of how to change a winning team.
In the same way Liverpool have already employed a different shape and system, they're already in the midst of squad transition and evolution.
The average age of the squad last season was 27.1 and has gradually increased year on year under Klopp. Against Fulham, half of the starters were over 30.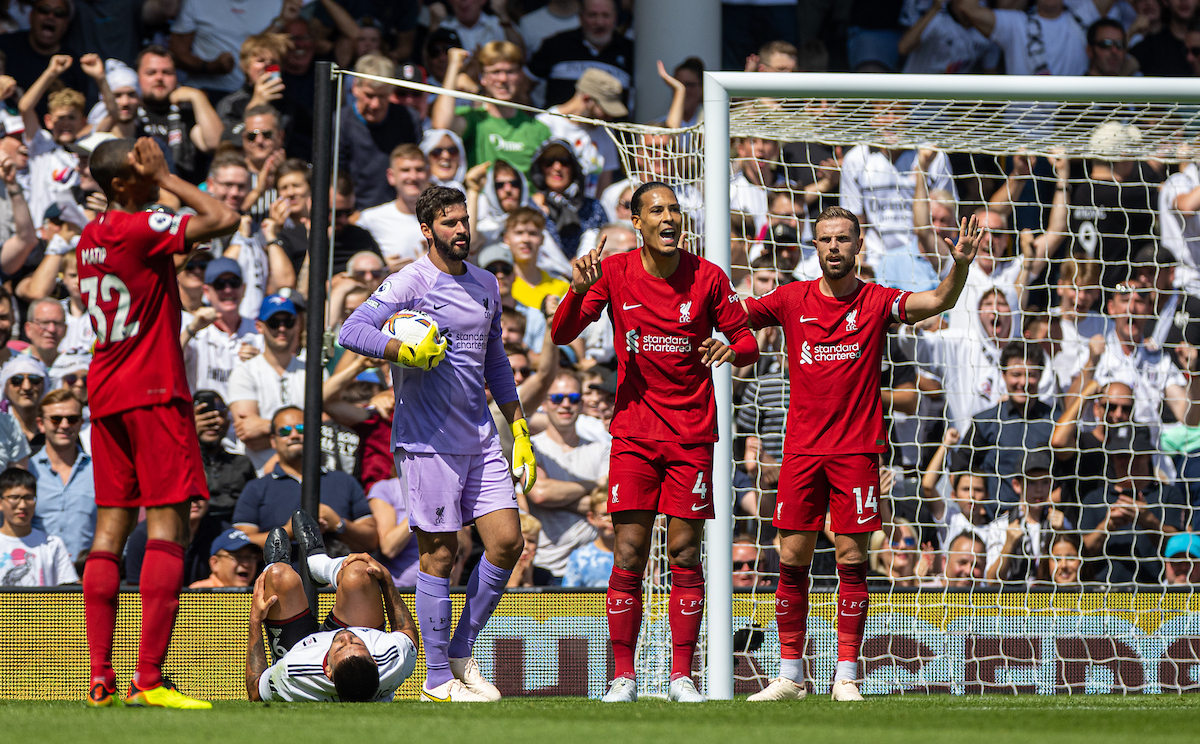 Where to place value in a players peak age isn't binary given advances in sports science, but the club have definitely addressed it in the summer signings of Darwin Nunez, Calvin Ramsay, Fabio Carvalho and Arthur Melo.
All are under 27 years old – which is in contrast to Divock Origi, Takumi Minamino and Sadio Mane who are 27 and over and have all been heavily criticised for performances at their new clubs, incidentally.
Changing the wheel mid-journey, building the plane as your flying it or whichever analogy you wish to use to describe piecing together a new side when the standards are so relentlessly high rests on very fine margins indeed.
If anyone showed signs that they didn't want to say yes anymore, they'd have probably moved on – that includes Mohamed Salah. That's the thing Subotić negates to mention.
He describes it as a matter of choice. That giving up was something on the table. That remains the key difference between the Liverpool and Dortmund situations which had their own surrounding characters, narratives and subplots.
We're now seeing longevity Klopp, a version nobody has witnessed before. The one that rebuilds from within and goes beyond the seven-year-itch. It's already happening, all that's left is a return of some absent attributes. These things don't happen overnight. We don't do the Robin van Persie quick fix.
In the meantime, it's okay to worry, even catastrophize. I guess that's human nature.
---
https://twitter.com/TheAnfieldWrap/status/1573269177078616067?s=20&t=J7sFu_wwPApBknQuuSgpww
Recent Posts:
https://twitter.com/TheAnfieldWrap/status/1570736756357480453