Disappointment in Napoli wasn't the biggest surprise to Liverpool fans, but the team must see it as their lowest ebb in order to bounce back…
THERE is losing and then there is this.
Last night, Liverpool were abject in the extreme. There was no sense of desire, no determination or focus. They were second best to everything. All the things previously synonymous with this side are now glaring in their absence.
Joe Gomez has his worst performance in a Liverpool shirt, but is far from alone. We could talk all day about Trent Alexander-Arnold's form this season and the issue of complacency, about Virgil van Dijk and James Milner looking lost at sea, and Fabinho being miles off it but alarmingly hung out to dry. The problems are deeper than individual performances, though.
The shape is abhorrent, the midfield is as anonymous as it's been all season and the defence is in ruins. We're yet to see the attack work, and the plan remains fundamentally unclear. Exactly what is going on with The Reds' energy levels and intensity remains a different puzzle altogether.
So far this season Liverpool have led for less than a minute against Newcastle and for 90 minutes against the worst team in the league. Slow starts have become an unwanted trademark and the powers of recovery are running thin.
You can point to a hangover from the quadruple charge or a lack of investment in the squad finally catching up to us, but when such basic fundamentals aren't being done and so many key players are off colour, the problems feel deeper.
Since Watford away in 2020, it's hard to think of a performance where Liverpool have looked as bereft as they did in that first half and it can't be chalked off as a one off, either. Last night has been coming for some time; you simply cannot perform like that at this level and not be found out.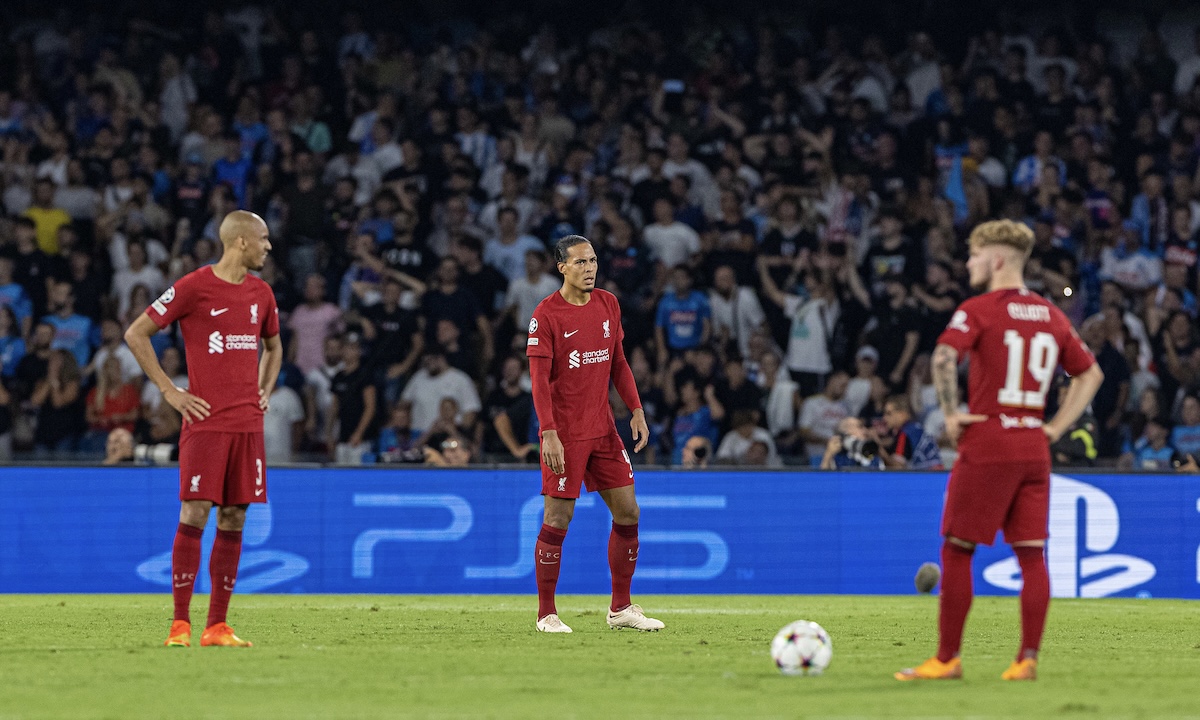 Front to back, this side look like a shadow of themselves and having been two goals away from an unprecedented quadruple mere months ago, there are now some serious questions for Jurgen Klopp and these players to answer.
It is bordering on crisis territory. It is arguably the manager's biggest challenge since joining Liverpool and his comments in the post-match press conference about a need for the team to 'reinvent themselves' underlines the severity of the situation.
Rarely have we seen the manager be so open in his criticisms and, in that sense, last night felt like a turning point. Unlike the false dawn of the 9-0 against Bournemouth or the comeback against Newcastle, the challenge now is ensuring this time it is.
Wolves come to Anfield in three days and right now they will be licking their lips. Diego Costa will be dreaming of a perfect Premier League return. Then there's Ajax, who will want to put our Champions League place in doubt.
The system in its current guise is failing and there are problems across all areas to fix and not a lot of time to do so.
Where to start, then? What problem does he address first?
A switch to 4-2-3-1 wouldn't go amiss and there must be an emphasis on getting Mo Salah into more central areas. Having your best attacker closer to goal rather than on the sideline is key. First and foremost though, this team needs to rediscover its identity. It needs to recognise there is a standard that is not being met and restore a sense of pride.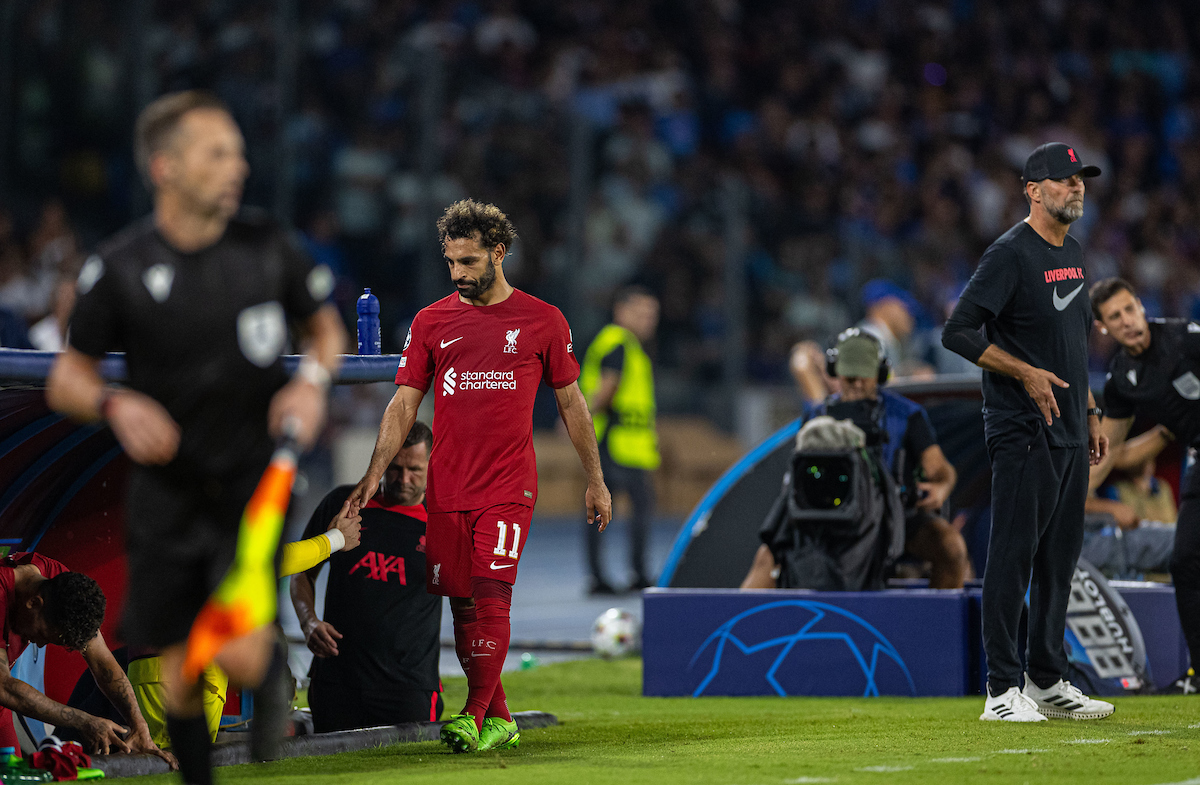 They need to stop giving themselves a mountain to climb in going behind and take a hold of the game. It all feels far too chaotic this season and Liverpool would do well to remember how to be boring.
Regaining control is the task and personnel is key to that. Control stems from midfield and ours has been a failed experiment. Fabinho is doing the running of three men and there remains a question of balance. That Andy Robertson hinted at a lack of protection in his post-match interview was the clearest statement yet from within that things are amiss.
In that sense, Thiago Alcantara's return feels critical. He was our brightest spark last night alongside Luis Diaz, showing more fight than anyone else in red. Keeping him fit is the constant challenge and doing so will be key to Liverpool's season, while Arthur Melo's introduction now feels a matter of necessity despite a lack of match fitness.
Whatever the solution, if anyone can fix this mess, it's Klopp. He has more than enough credit in the bank to address the most sobering of starts.
Surely, the only way for Liverpool is up now? They must get better and get better quickly. They must rediscover their drive, go back to basics and do the non-negotiables at the very least. Run for one another and then hopefully the rest will come.
There's little joy in this version of Liverpool. For a team who have provided some of the best of times, right now everything feels difficult. The manager needs to instill some belief and the players must remind themselves of who they are.
Hopefully we'll all have our fun again soon.
---
"We've gone from looking like a team who knew exactly what was required from them at all times, to a team that are just trying to do things off the cuff…"

🎥 Post Match Pint

1️⃣ Download our app
2️⃣ Get free tokens
3️⃣ Watch

📱👉https://t.co/dmrnfAPKPY👈📱 pic.twitter.com/lixwpuXu7i

— The Anfield Wrap (@TheAnfieldWrap) September 8, 2022
Recent Posts: