As Liverpool struggled once again against Newcastle at Anfield, Fabio Carvalho and Harvey Elliott led the way for The Reds…
WHAT a way to feel alive.
It wasn't straightforward, of course, but in reality it rarely is. Watching this team so rarely is. These Reds are the entertainers. The thrill seekers. They are the masters of bedlam and then some.
Last night was no different.
It was 90 minutes of struggle. A performance where the team structure and ponderous play served up more questions than answers and left you wondering where the midfield signings were. And yet, they remain capable of delivering these defining moments.
Newcastle came within a whisker of executing their game plan but instead were made to pay the price. It was the injury time of injury time and suddenly their antics no longer held any meaning. How refreshing it was to see a referee account for time wasting, too.
There have been plenty of last-gasp winners over the years, many more important than this, but on a night that was shrouded in frustration, it felt like a defining moment in our campaign.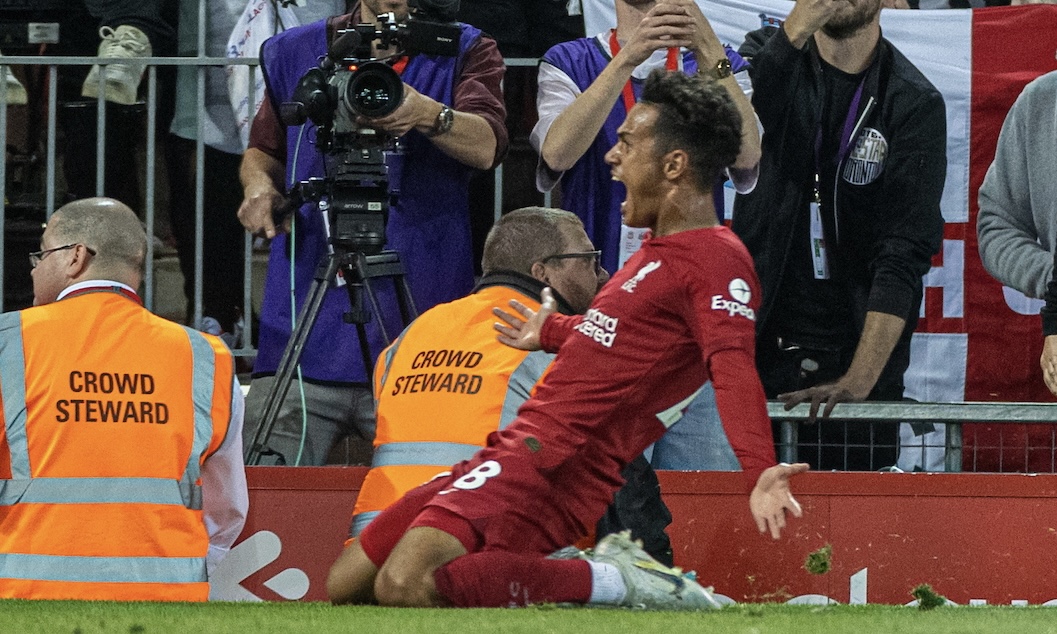 This is a Liverpool team yet to click into gear but one who found a way when they had to, one that remembered their mentality monster title at the perfect time. You sense they'll need that a few more times this season.
When the ball falls to Fabio Carvalho, he is the calmest man in Anfield. He is the one serving out the most poetic of justices. That he opts to feign injury in his celebrations may be the best thing I've ever seen.
What a way to feel alive. You'll do well to have a better birthday week than his.
In a campaign where Liverpool have so far struggled to get going, the 20-year-old has been one of the brightest sparks. Progressive in possession and constantly demanding the ball, Carvalho turned the game on its head. His performance was filled with endeavour and scoring the winner felt a worthy reward.
Alongside Harvey Elliott, he has seized every opportunity presented to him, injecting creativity and intent into a midfield craving both. There are very few players in the world at their age that could come in and do a job for this club right now, but they are emphatically proving they can do so.
Progressive in possession and audacious in their attempts, their injection of energy has given the midfield a breath of fresh air, challenging the status quo and helping break down Newcastle's resolve.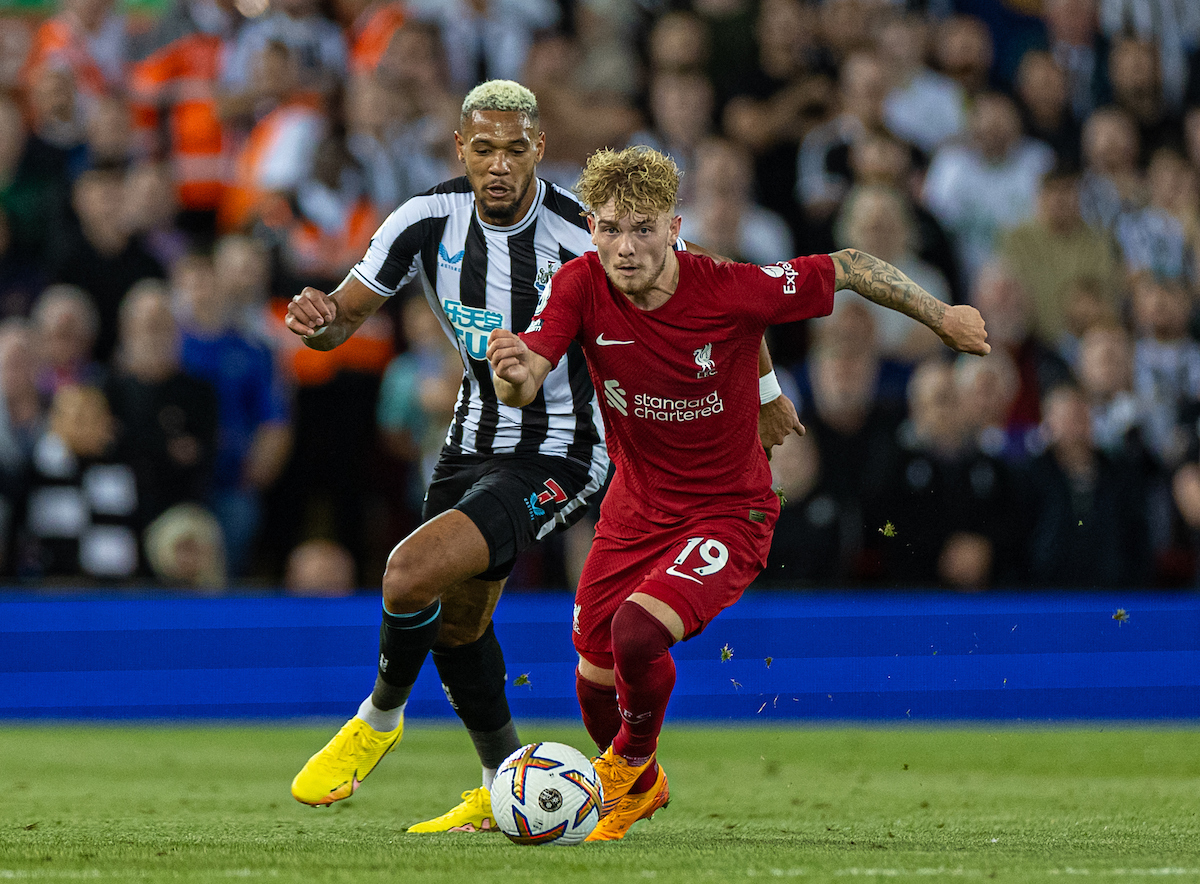 Despite the understandable clamour for a new midfield arrival on deadline day, there is a growing sense that Carvalho and Elliott can have big roles to play this season. Not only are they the stars of the future, but they are making significant contributions now and with Henderson set for a spell on the sidelines, the door could now open further.
That they were stood arm-in-arm in front of an adorning Anfield in the closing scenes of a frantic night felt rather fitting. They have been Liverpool's brightest sparks this season.
Are there issues to address? Yes. Improvements to be made? Of course. But on a night that looked like it just wasn't to be, The Reds suddenly came to life.
The scenes, the jubilation, the unbridled joy. What a way to feel alive. For Liverpool, the season is now very much so.
Goodison next. Another three points would do nicely.
---
"In the injury time of injury time…There's no poetic justice in football, then Fabio Carvalho pops up and it's Liverpool 2 Newcastle 1…"

🎥 Post Match Pint

1️⃣ Download our app
2️⃣ Enjoy FREE tokens
3️⃣ Access the Post Match Pint

👉https://t.co/yTcwWTZN7t👈 pic.twitter.com/WLoiGtGSmn

— The Anfield Wrap (@TheAnfieldWrap) September 1, 2022
Recent Posts: