Liverpool have been mostly out of sorts since Diogo Jota's injury back in June, but his return means The Reds can get back to their 'Plan A'…
APRIL 10, 2022.
Prior to this weekend, that was the last time Diogo Jota scored a competitive goal for club or country.
It was the first equalising goal in that breathless 2-2 draw away at Manchester City, with both teams going blow for blow in the Premier League's title race. Jota always seems to thrive on those stages.
However, goals have been such a big part of his game since he joined Liverpool, while also being just less than one in three for Portugal, that they've been conspicuous in their absence from his game in recent times.
It shouldn't come as a great surprise given that Sadio Mane started in the number nine role the very next game — also against Manchester City, this time at Wembley — and that was pretty much that for the remainder of the season. From there, Jota had to settle for either coming off the bench or playing off the left and his rhythm suffered because of that.
Mane's departure in the summer looked like it could give the Portuguese international the chance to once again nail down his role as The Reds' starting number nine, particularly as new signing Darwin Nunez would need time to get used to the system. That was before a hamstring injury sustained on international duty with Portugal.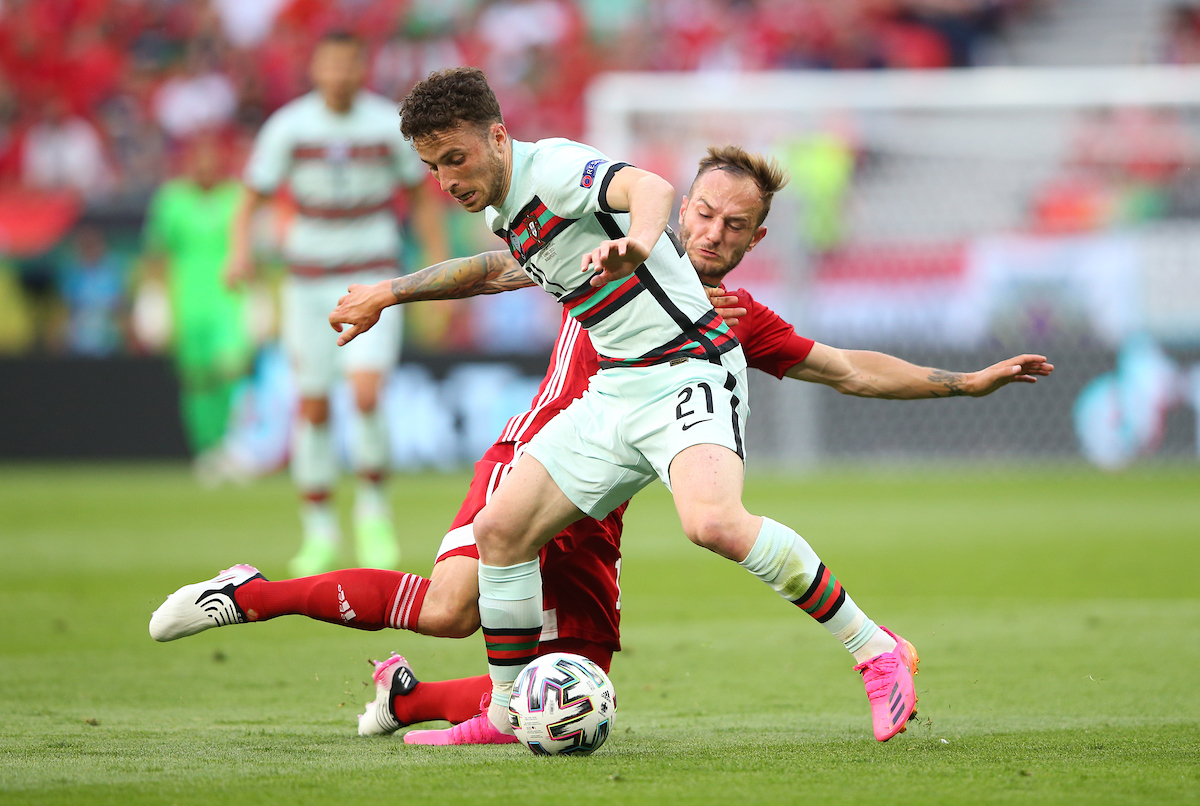 Though the full extent of the injury wasn't completely known, it was expected to keep him out of Liverpool's pre-season and beyond meaning The Reds had to adapt. A period of transition has followed from there, as Jurgen Klopp and his staff tried to fast track new boy Darwin into the side with a number of teething issues — one being him headbutting Joachim Andersen.
Suddenly we were left with a system that had been partially redesigned to bed in a more traditional number nine, with our only option being the least traditional number nine in Roberto Firmino, and no halfway house in terms of a Jota/Mane-type to play through the middle. It was a perfect shitstorm.
We had a front three that looked completely at odds with each other. Luis Diaz looked the most comfortable as he's used to being the livewire that can turn defenders inside out from the sideline to the six-yard box. Mo Salah suffered though, as his attempts to do the same in order to get on the ball stifled his ability to get between the posts where he belongs.
The lack of a focal point made Liverpool blunted up top. Firmino toiled for the most part, bar the one game that it all clicked against Bournemouth, but most teams were more than happy to watch The Reds have all the ball a comfortable distance away from their goal.
It may come to pass that Ajax was closer to the Bournemouth win than it was to, say, Manchester United, in terms of feeling like an outlier rather than a wider representation of their situation. However, it was noticeable how many more problems Klopp's team were able to cause just by pushing their opponents back. Jota was right at the heart of that.
His assist for Salah's goal is a move which all three of the forwards had their fingerprints on, while the Portuguese international was able to have a run at the defenders time and again to stop them from moving their defensive line too far up the pitch. His ability to press from high up the pitch also pinned the Dutch champions back more than most other recent opponents.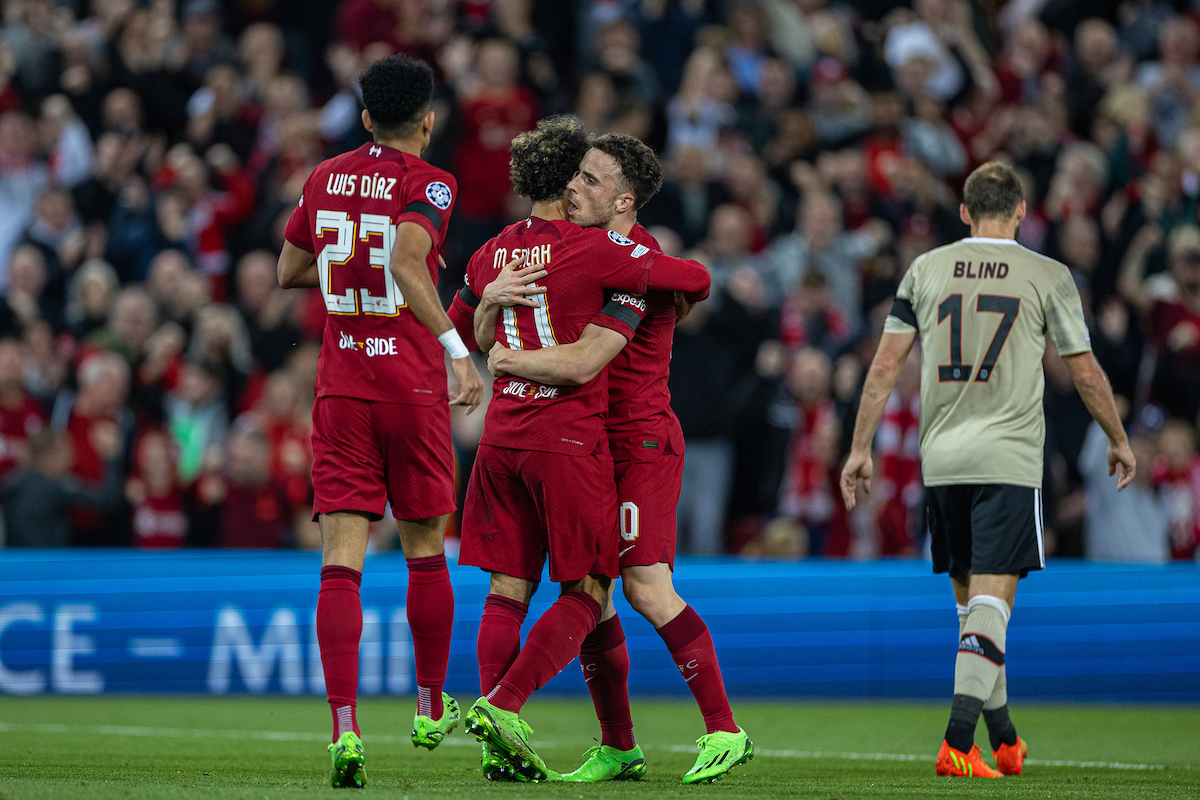 His return to action comes at the perfect time for The Reds, who know they must put together a good run now to leave themselves in a good spot by the time the World Cup splits the season down the middle. His goalscoring exploits for Portugal will only serve to boost the confidence of a player that will be needed to be on top of his game to make that happen.
It's hard to say how much the players let things like 'goalscoring droughts' get to them, especially if they come with the caveats that Jota's latest spell comes with, but scoring goals is by far and away the best method to put those concerns to bed.
He seems like a confident enough lad. Liverpool are definitely a confident team. They know their plan A is good enough to beat anybody on their day, they've just not been able to execute it from the moment Jota got injured.
His return will benefit all of the forwards, but above all it will benefit all of The Reds and our experiences watching them.
It all starts again on Saturday.
---
"Jota for me was the big difference. He set the tone and was casing them all the time… by working hard, and working smartly more than anything, he made everybody else's life so much easier."

1️⃣ Download our app
2️⃣ Get free tokens
3️⃣ Watch

📱👉https://t.co/dmrnfAy9ro👈📱 pic.twitter.com/yat1K6dRNR

— The Anfield Wrap (@TheAnfieldWrap) September 17, 2022
Recent Posts: