So much went wrong for Liverpool on the opening day at Fulham, but they must learn and move forward before it becomes a bigger issue…
WELL, we didn't expect that.
There are two types of draws. The one where you're furious at conceding a late equaliser and the other where you're just pathetically relieved not to lose. Saturday fell firmly into the latter category.
And it could have been a defeat. Fulham were excellent, though a lot of their game plan relied on The Reds being leggy and a bit lost. We duly obliged.
The performance was made more baffling when you consider the Community Shield. At the King Power, the lads were sharp enough to derail Manchester City before they got started. The cobwebs were blown off and The Reds seemed ready for another gruelling campaign. Nice dream.
I don't think we made five consecutive passes in the first half. Simple balls went into touch or to their midfield. Well, they might as well have had the ball because ours had no idea what to do with it. All three of them were miles off the pace, all their resolution gone.
The central three have been pointed at more than once since then. Yes, it's getting older and it showed. Henderson is 32, Thiago 31 and Fabinho 28. That said, a 36-year-old came on and settled things down. James Milner, along with Harvey Elliott, took the nonsense out of the game and established a degree of control before Virgil van Dijk had his own rare moment of calamity.
There were cries for new signings directly after the game and though that's always welcome, it's seldom as simple as that. The watching Borussia Dortmund are unlikely to tell Jude Bellingham to pack his bags when they saw another shinned clearance roll to a white shirt. These things take time. It's easier to negotiate an armistice than a player transfer these days.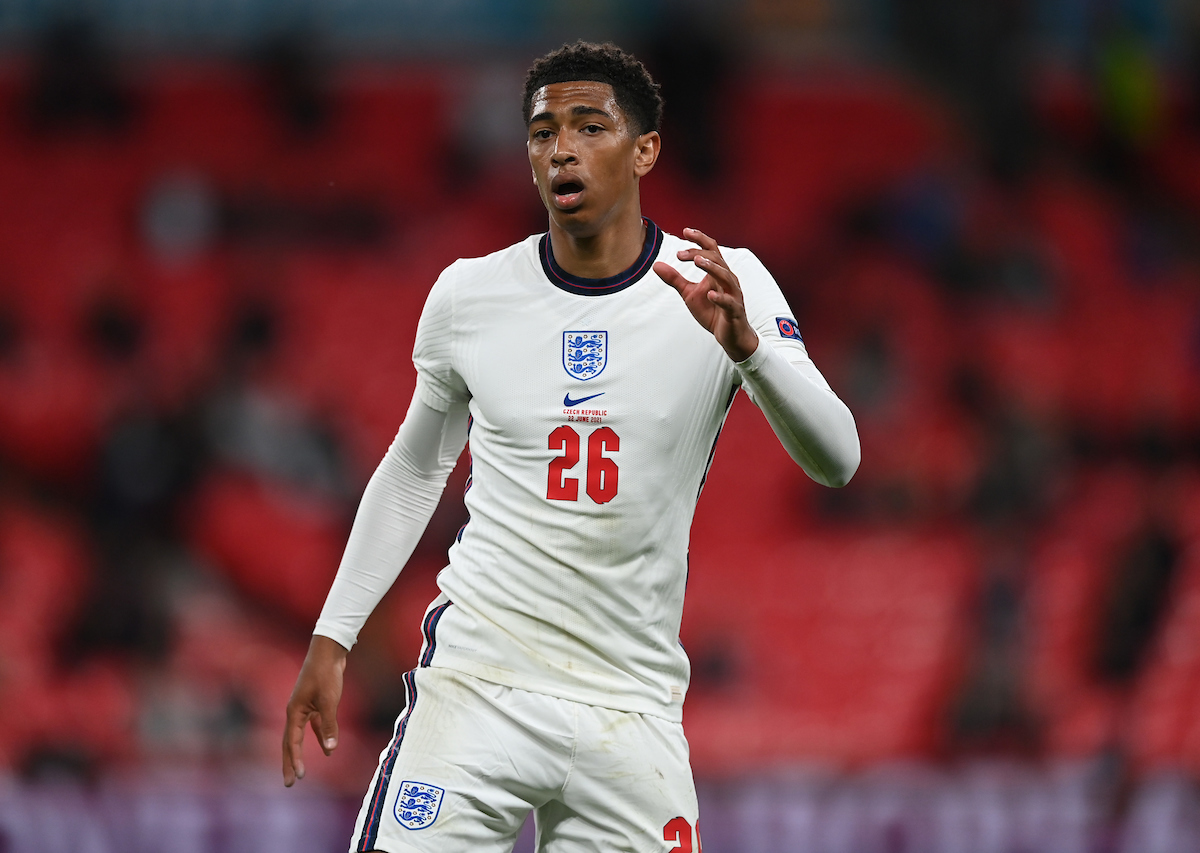 It looks like we're going to have to stick with what we've got.
Draws are defeats now and this being the opening game makes this harder to stick. The last time we drew the opening game was five years ago at Watford. We reached the European Cup final that year.
But it's hard to see context in this day and age. As Neil wrote on Saturday, two points dropped is hard to take and of the 38 hurdles we have to face, we smacked into the first. Liverpool and City have changed this game to such an extent that only near perfection gets you close to the title. Liverpool need to be perfect. Liverpool were not perfect. Liverpool struggled to get to 'alright, I suppose'.
It was good to see the manager angered. He's not always the bundle of hugs he's made out to be and to come out fuming that his charges were woeful can only be a good thing. I like that. I've had enough of hearing players protected when they're poor. Hodgson's 'utopia' and all that.
Coincidentally, I've been watching the Arsenal documentary and have been surprised that Arteta takes draws and defeats with an air of sad resignation. He hasn't lashed one mug across the room yet. Maybe that's control and professionalism, I don't know, but it also looks like acceptance of low standards to me.
Not that Jurgen Klopp is going to go for Fabinho or anything like that. He's not like that. Even when he's pissed off, he's usually got it in check.
But there's a solace in all this and it's the squad.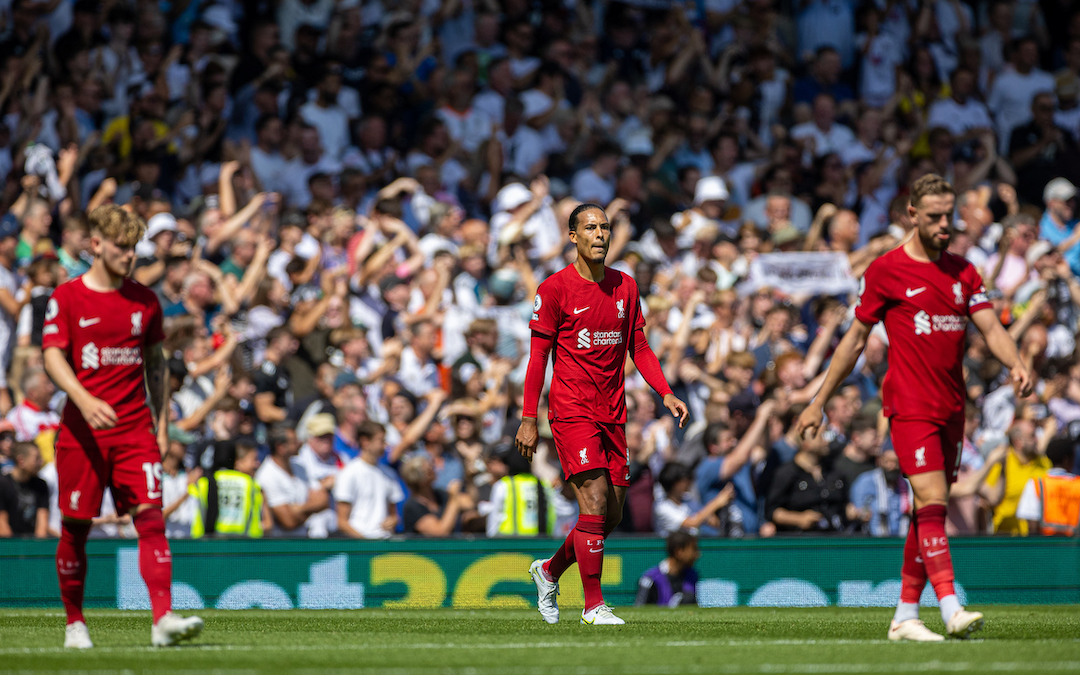 Poor runs and performances are a rarity these days. Sure, there was that mad run when no one was allowed in the ground, but those matches seemed like a sterile experiment rather than competitive games. We certainly played them that way.
I remember a Manchester United game in the 1990s, when Alan Green was commentating alongside the great Jimmy Armfield. They were about to draw their second straight game which was surprising as they were in that annoying phase of absolutely webbing everyone week in, week out.
"They're going to have to go through a bad spell soon, Jimmy. No one can keep up that run of results," claimed Green. Armfield thought for a second before replying: "Two draws. This IS the bad spell." Same here. Draws are defeats.
There's only one way to get a bad result out of your system and that's to follow it up with 20 brilliant ones. In the past I've always felt frustrated that we didn't have the squad or focus to do that. This is different. This is a much better team and setup.
I get the hand-wringing — it's not easy watching Liverpool be a bit shit — but throwing in the towel? Nah. It's a blip and though this is a ridiculous place to be, it might cost us in nine months' time. But surely the league isn't over in August. Of course, it isn't. It's just put us on the back foot.
There are some positives, though they'll be lost in the fug of frustration.
Darwin Nunez was excellent. He must be a nightmare to play against. A classic penalty spot number nine is something of a throwback these days and there won't be many centre halves looking forward to seeing him. I do think he's going to frustrate us too. The flicks won't always be welcomed if we're drawing in the last minute at Molineux or wherever. It's great to have a new hero though, isn't it?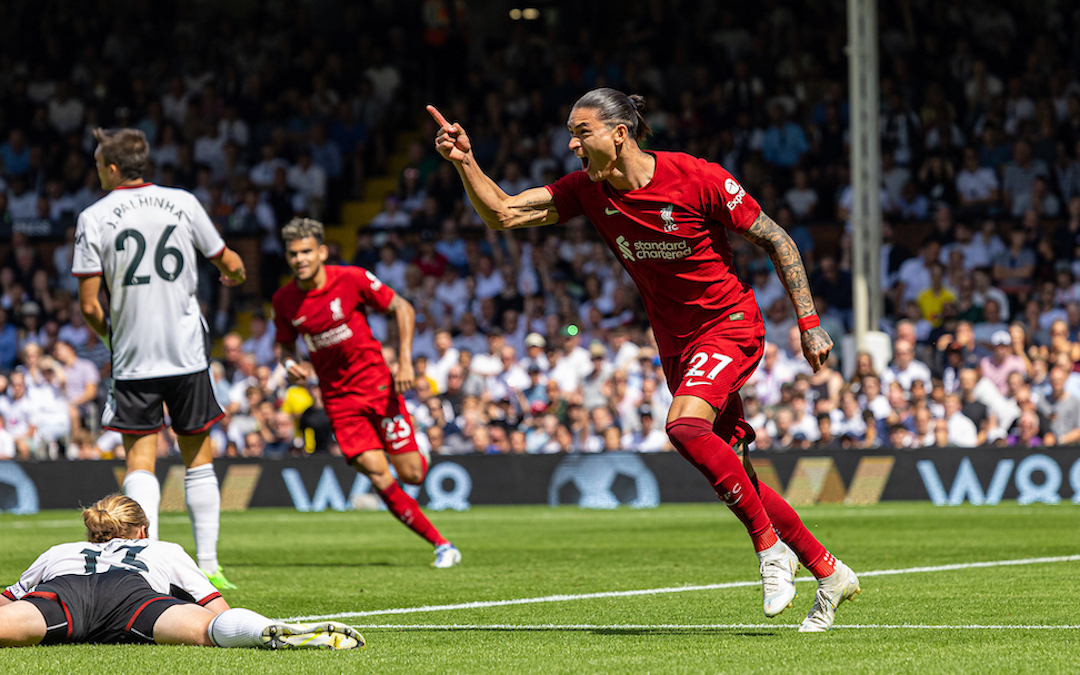 Elsewhere, Harvey gave his most mature performance. You want to see him use his agility in driving past players but sometimes you just need him to use the space and note the runs of Trent and Mo. He was brilliant on Saturday.
The best plus? Fabinho will never have a game like that ever again. I don't really want to single him out but Jesus, he was bad.
It reminded me of a weird game under Brendan Rodgers where Glen Johnson let the ball run over his foot for a throw-in. He spent the next 10 seconds staring at his feet as if he'd never seen them before and wondered why they'd stop working. Fabinho might have had a similar conversation with his legs later in the dressing room.
No, we didn't see that coming, but hubris is often a good thing. Hopefully the DVD Season Review will talk about that game as a 'wake-up call on the march to glory' rather than anything overly sombre.
This team, this manager, can and will put this right.
One thing's for sure though. Crystal Palace must be destroyed next Monday. Absolutely destroyed.
Someone has to pay for that.
---
"Heading to the game felt like the first day back going into school after the summer holidays. Seeing all those familiar faces… it's our release, and it's back now!"

🎥 The Bacon Butty

1️⃣ Download our App
2️⃣ Enjoy FREE tokens
3️⃣ Watch

📱👉https://t.co/yTcwWTZN7t👈📱 pic.twitter.com/NBzArMHHOa

— The Anfield Wrap (@TheAnfieldWrap) August 8, 2022
Recent Posts: