Addressing the stark contrast between the area of Anfield and the stadium which it houses, on a matchday and a normal day…
HOW was your weekend?
I spent part of mine hanging off the side of the Liverpool Cathedral – the enormous sandstone one, rather than its spiky neighbour down the road.
To be honest, I don't do that most weekends. The Whitechapel Centre – a citywide charity providing services to rough sleepers, people living in temporary accommodation and those at risk of becoming homeless – were running a sponsored abseil down the West porch and, as it was my sister's charity of choice, I thought I'd get involved.
It's not often I visit Liverpool for reasons other than football. I'm from the city and proud of it to the point of zealotry, but I've lived away since my late teens. When I come home it's usually for family visits and to see Jurgen Klopp's Reds.
After I'd courageously dangled myself 150 feet above concrete (I apologise for the language I used to the cameraman who cheerfully asked me to smile while I was hugging the brickwork with my considerable bulk, refusing to budge) I took my girlfriend and her family around on a tour.
There's something about showing the city to new visitors that makes your insides swell. Liverpool is gorgeous. The Georgian Quarter near my old school, bookmarked by those two cathedrals, is magnificent. The river and the view from it is, as Stuart Maconie once said, more akin to a European vista than one based in the north-west of England.
I don't love Liverpool just because it's both welcoming and confrontational, I love Liverpool because it has everything.
We had a pint in the grounds of the hollow church, St Luke's, on the corner of Berry St and Leece St. While they were relaxing and saying just how much they loved that small piece of greenery in the middle of a city centre, my mind flew to what that area looked like in 1980 and particularly to the bus stop which sat in front of it.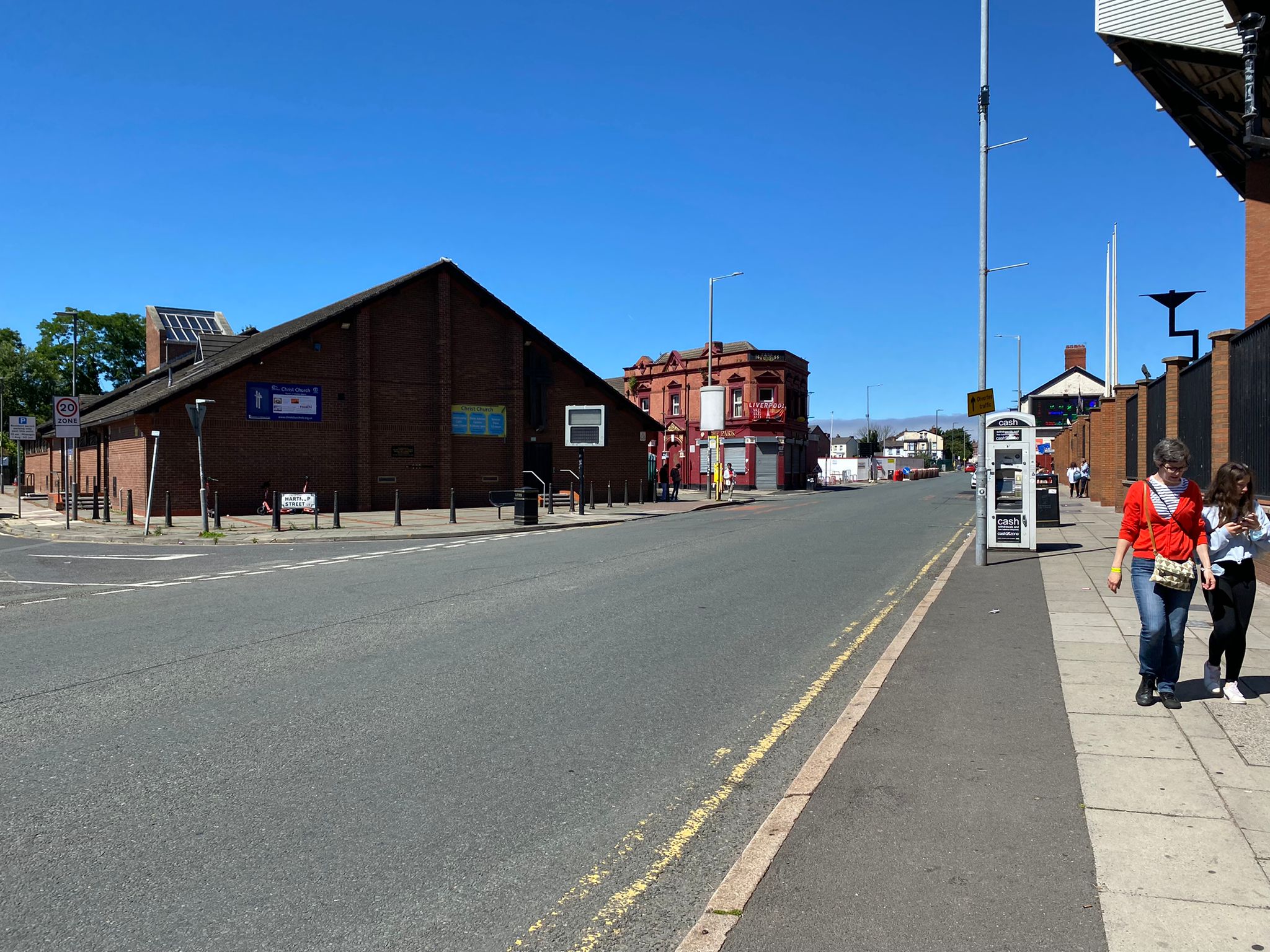 I was 11 then and in my first year in senior school and that was the scene of 300 lads trying to get onto the same bus back into town. The church yard then was overgrown, the building itself rotting gently above it. Nearby Berry St made East Germany look like Las Vegas. It goes without saying that the city has changed considerably since then.
A few months into my first term, Toxteth – which Liverpool Cathedral overlooks on its eastern side – was aflame. A mixture of harsh policing, outright racism and government neglect led to two batches of riots in July 1981. Liverpool was a problem city for the government and, for a while, they looked at the possibility of solving it by simply ignoring it and leaving it, in their words, 'to a managed decline'.
In 2012, a study conducted by the Church Urban Fund found the 10 richest and poorest districts in England. Some 31 years after the riots, Toxteth still ranked number one.
You wouldn't think that today. Toxteth has recovered. New housing has been built and the area now looks like an extension of the city centre rather than the model of deprivation it was in my youth.
Anyway, we stayed in Anfield for this trip – a goal kick away from the Main Stand – so I got to show that off too, but this time with mixed feelings.
I love Anfield, but if I'm a rare visitor to Liverpool these days, my trips to L4 without reason are scarcer. If Liverpool aren't playing, the only time I get to see it is by passing through it on the way to somewhere else.
There's a stark contrast in the area between matchday and any other day. The area without The Reds is practically desolate.
This is to be expected of course. The lads are away in Thailand, there are no games till Crystal Palace and Elton John has been to the ground more recently than Virgil van Dijk, but Anfield needs an audience to shine. Without one there become two very separate entities – the football club and the area it sits in.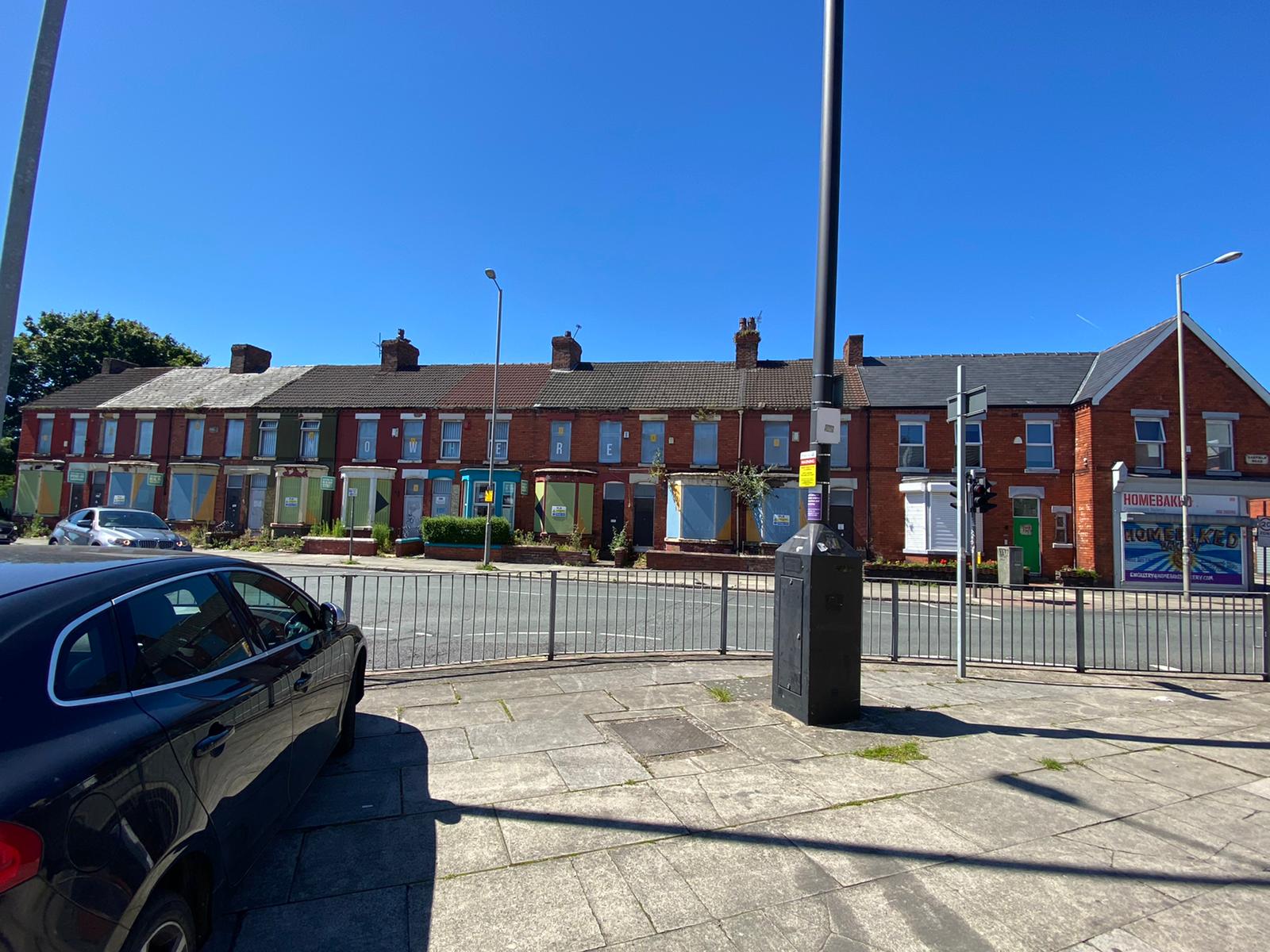 If you've never been to the ground, you'll be surprised at how high it sits above the area. It's like the Wizard of Oz's palace. It is its own cathedral. It dominates and eclipses everything around it. It pulls focus for even the most casual visitor. It is everything to the postcode.
But not this weekend, nor any weekend without The Reds. Ask anyone in the world about Anfield and they'll tell you about the club, ask anyone about Anfield the place and they'll probably shrug. It shouldn't be that way.
In that 2012 study, Anfield sat in third place. It has not recovered. The city has, as have The Reds, but the area around the ground has not. It remains as deprived and unloved as it did back in the day.
Furthermore, the health of its residents remains a factor. It is no coincidence that James' Place, a Liverpool based charity committed to stop men dying from suicide, ran a campaign directly targeting the L4 region.
There is a row of houses diagonally opposite The Kop which are boarded up, derelict. Behind the Main Stand, there are patches of scrubland. There is silence, there is neglect. The shops are closed, the pubs are all empty, the roads quiet.
By contrast, a visitor to Barcelona, particularly to Camp Nou, would see the ground surrounded by football pitches, basketball courts and tennis courts et cetera – each a part of the whole club. Anfield has pubs and chip shops which close when the team are away.
Liverpool Football Club is the eighth richest club in the world. It is synonymous with Anfield, but only the part of it that serves itself.
Should they do more? Is that their job?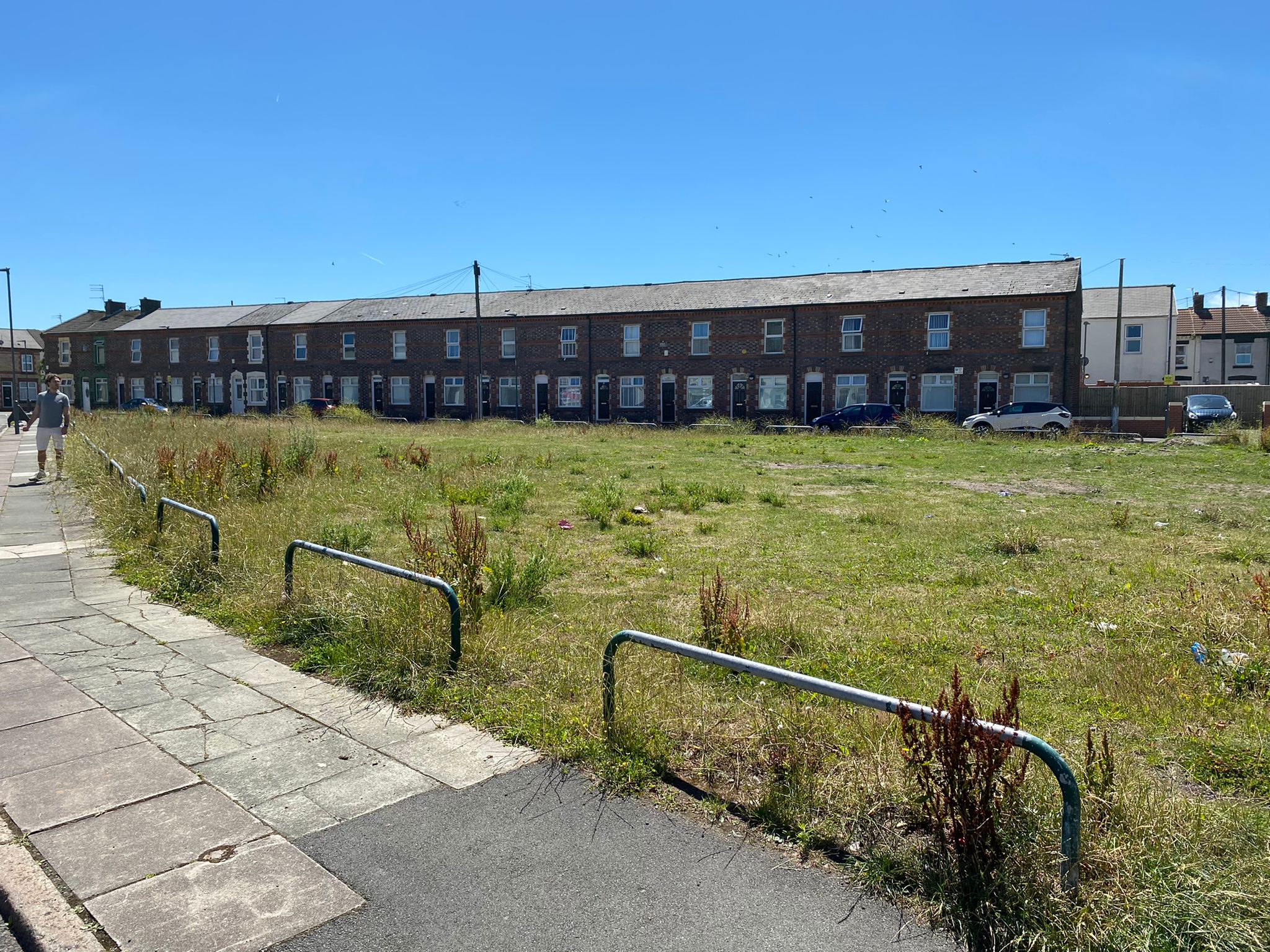 I don't know. It's not a simple argument. Not all major businesses see it as part of their practice to regenerate the area of their offices. Some, benefactors or otherwise, have used their power and influence to change the landscape around them, but not all.
It depends if you went to Anfield to be a village built in the image of Liverpool Football Club or vice versa. I just think they could do a little more. Hundreds of thousands of people visit the area every season and though I love the Sing Fong chippy and Homebaked, they shouldn't be the central point of a visitors' day outside of the match itself.
Liverpool the city has changed a great deal since the early 1980s. Liverpool Football Club dawdled a fair bit when the big spenders took the Sky money in the '90s, but are up to speed now and are once again a powerhouse of European football.
Yet the district of Anfield is still lagging way behind. It shouldn't be that way.
Honestly, I don't know what the answer is or even what the first step would look like. It's telling that Anfield falls quiet mere hours after The Reds have won a big game, with the majority of the celebrations going on around town.
Maybe there should be something or some things there which would encourage people to stick around. Maybe there could be more regional programmes and foundations created to help the area.
That could already be in place. The club doesn't always blow their own trumpet when it comes to their work in the community as it might look like grandstanding, but there's always more to be done.
I hope the postcode can match the success of its biggest industry. Anfield deserves it.
---
Recent Posts: