Looking back at Liverpool's season opener away at Norwich City, and its significance to supporters after so long without live football…
ONE thing that has largely been forgotten thanks to the events in Paris is that the 2021-2022 season ended.
Over the past week or so contributors here on The Anfield Wrap have given their thoughts on what was an astonishing time for The Reds. Ordinarily, those podcasts and articles would have been out before many Reds had even returned home, but Paris, quite rightly, pulled focus.
I'm to blame as much as anyone for this. In the fortnight following the final I've used this column to talk about what happened that night and the saddening entrenched views from matchgoers of other clubs and, last week, about the lack of cooperation from the authorities, both French and our own.
Paris was a seismic event in our history, but it's important to ensure that it doesn't paint over what Liverpool achieved last season and Liverpool achieved bundles.
There's always going to be a narrative suggesting that Liverpool had somehow failed. Two trophies in, two to go in the final week and we didn't collect all that was on offer. Of the four shiny things, we picked up the lesser two. I don't think anyone would disagree with that.
But only the spoiled and most ardent hater of Liverpool FC would put that down as a collapse. Of course we wanted the lot, but I'd happily take two pots per season for the next decade if it was offered. Obviously, I'd like the main two but to paint any campaign that features three trips to Wembley and a couple of trophy lifts is hardly a repeat of our duller years.
There are so many highlights — the collective 9-0 against Manchester United, the derby wins, Mo Salah's goals against Watford and Manchester City, Joel Matip's new role as midfield slalom skier and the emergence of Luis Diaz, but my own favourite came before a ball had been kicked.
I moved to Norwich last summer after 30 years in London. It's a magnificent place, full of life and has an understated sense of its own wonder. The signs on the way into the city bear the legend 'Welcome to Norwich – A Fine City'. That's the word for it. Fine. I love it here, though a main road with three lanes would be welcome.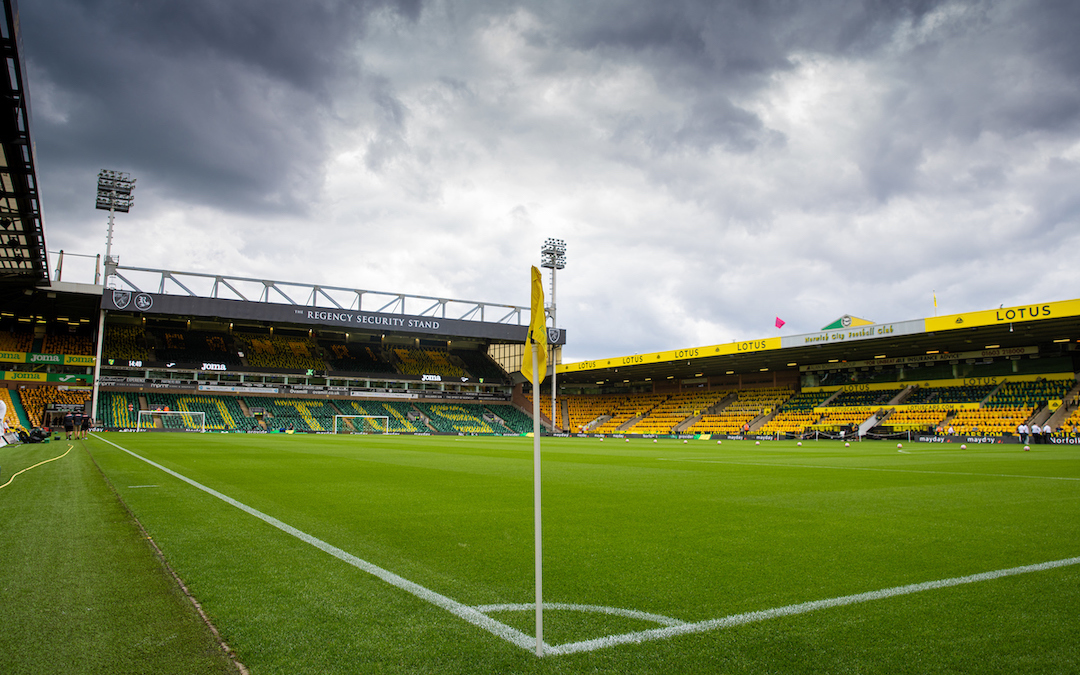 It was also the starting point of Liverpool's incredible 2021-22 season.
One thing Norwich doesn't lack is a pub. I live so close to one that I can hear the people in it as I sit at my desk. We're so close that I can still use our house WiFi from within its walls.
It's a beauty too. Nice staff, good food and a clientele which fail to irritate. A rarity for a miserable sod like me.
Last August, my mates used my new local as a rendezvous place before the kick off at Carrow Road. A 5.30pm start must have annoyed most travelling Reds but for once it was more than in my favour. We had a great afternoon sat in the beer garden and come 4.30pm we made our way to the ground. Then came my highlight. I'll never forget it.
The mood queueing up outside was one of exhilaration. A click through the turnstile later and we were met with a wall of noise. Hundreds of Reds singing songs, hugs, pats on back and handshakes. God, it had been a while.
Thanks to the pandemic and lockdown, it was the first time I'd seen The Reds in the flesh since the opening day of February 2020 when we turned over Southampton 4-0 at Anfield. Eighteen long, challenging and match-free months passed between those two days. Some 560 days. Probably the longest I'd gone without going to a game since I started in earnest since 1984-85 as a teenager.
I'll never take the match for granted ever again. I know I'm lucky to be able to go so often and being away for so long made me crave it rather than miss it. Carrow Road on August 14, 2021 was akin to getting a hit.
And that's before the game had even started.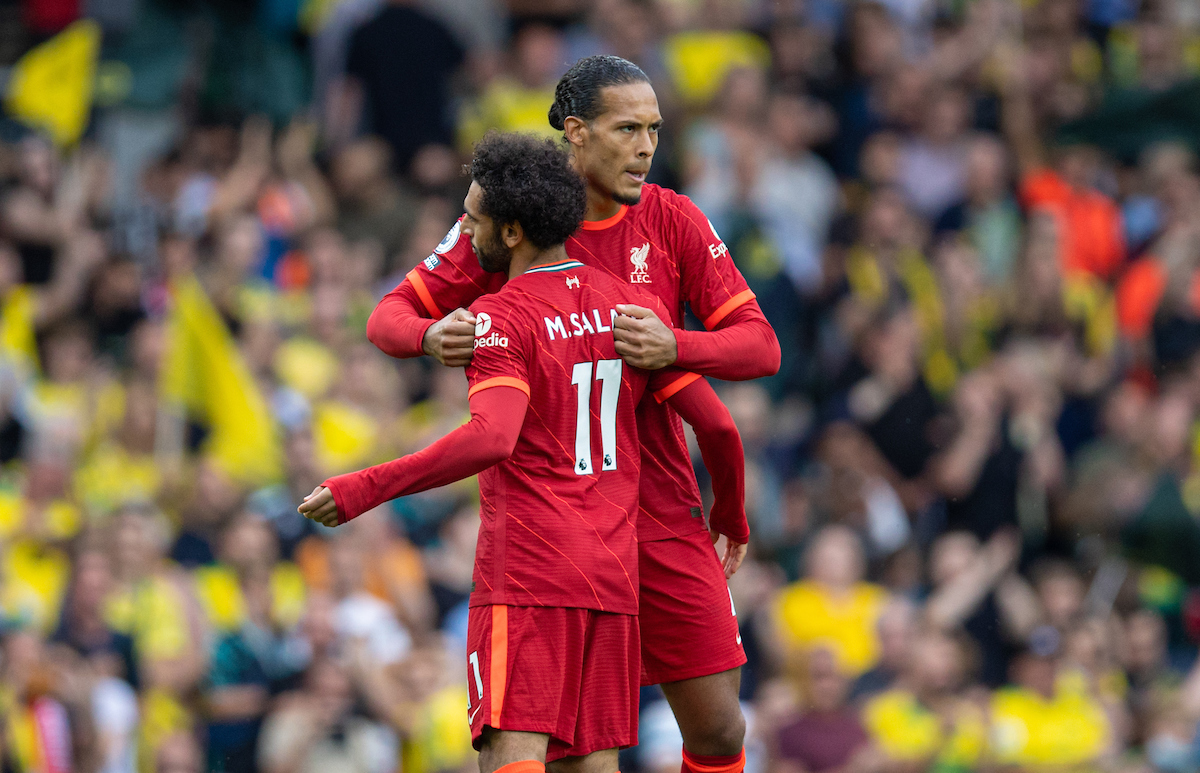 What Liverpool did last season was simply astonishing. To play every single fixture possible and to go so close to getting the lot must have been physically and mentally exhausting, and it's only right we credit each and every member of that squad and staff for taking us there.
This was a landmark season, not just in terms of a couple of trophies, a final day almost-miracle and another European Cup final. It was a statement of intent about what Liverpool can do.
It may also be the end of an era. It looks like Sadio Mane is off, or at least he will be once one of the richest clubs in the world stop talking about bus fare money and get a proper bid in. It could be Mo's last season too and Divock Origi has already said goodbye so this is time of flux for Jurgen Klopp's team.
A squad has to ebb and flow. It needs to be constantly refreshed and it was arguably Alex Ferguson's greatest skill in changing his United side almost seamlessly from behind the scenes while maintaining a winning philosophy.
If our front triumvirate Is to be disrupted, the aim should be about continuity rather than revolution. The midfield will soon need changing too. Jordan Henderson, Thiago Alcantara and James Milner are all in their 30s now — as are Roberto Firmino and Virgil van Dijk, though that is less of an issue.
Darwin Nunez is a welcome addition to the side, though I'm still hoping for a bid for Serge Gnabry. Maybe we should offer them two lots of bus fare.
But all that is the future and nothing is settled yet. What is important is to praise this team for what it has given us and that these are days that others dream about.
The new season starts in eight weeks. Here's hoping for Norwich in the cup.
---
Recent Posts: