After a trophy parade which encapsulated how good it is to be in Liverpool, fans can still be proud of how far this team came this season…
HOW do you define success?
It is a concept that many boil down solely to the trophies won, but the answer is rarely so simple.
After all, football is a game of emotion. It's about experiencing the blistering highs and crushing lows. It's about strangers turning comrades for 90 minutes, brought together by their shared love of their team. It's about forgetting whatever problems and worries you have going on in your life and getting lost in the joy that sport brings.
To focus solely on what is in the trophy cabinet is to deprive yourself of the journey. This season was a journey like no other.
There are those with anti-Liverpool agendas and narrowmindedness that'll argue that it ultimately ended in major disappointment. That failing to score in three finals and falling two goals short of the quadruple shows our flaws and two domestic cups represents a failure. That history won't remember them.
To those who feel that way, let me ask you this.
Does everything we achieved cease to have any meaning because of what we didn't? Do the goals and the last-minute tackles and the fist pumps merely fade away? Does the journey have no meaning?
Over a 63-game season, Liverpool registered 46 wins, 13 draws and suffered just four defeats while adding two trophies to their name. They pressed and pushed and came within a whisker. Just ponder that for a moment.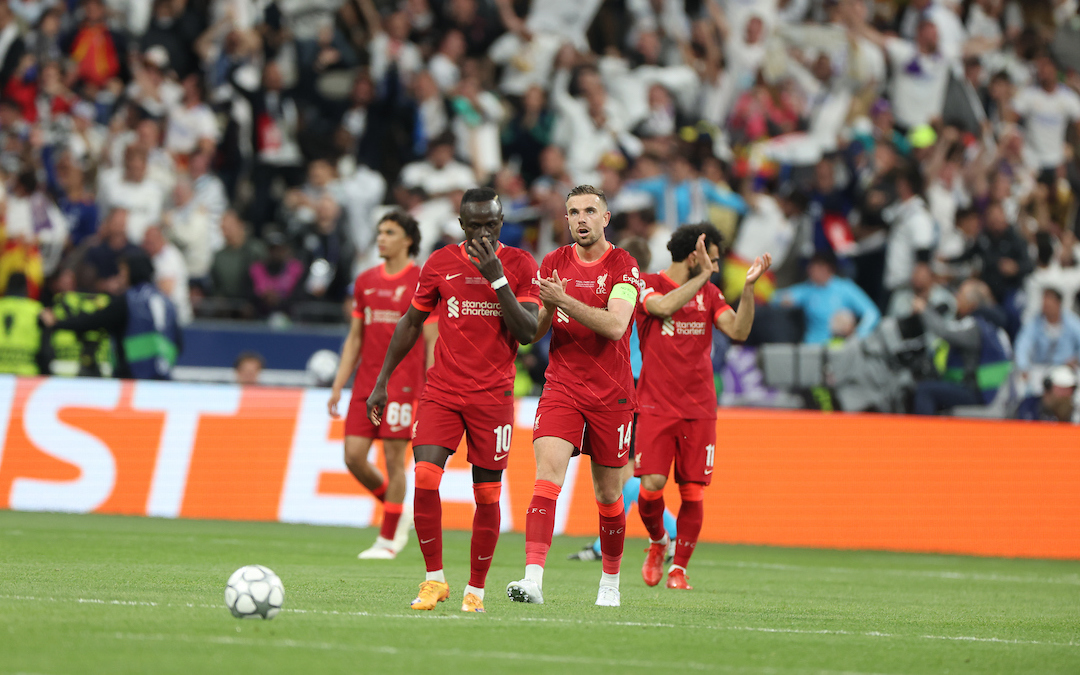 Think about the January blip that never surfaced, the tired legs that never came. Think about the month of April that felt like the most uphill of battles ultimately conquered with relative ease.
In the end, Liverpool fell two goals short of an unprecedented quadruple but the stories they have given us and the memories made are something we will all remember. Each and every obstacle thrown at this side has been taken in stride. From the 5-0 at Old Trafford to the 2-0 win at the San Siro and lighting up Wembley Way, it has been a real joy.
Football is a game of emotion. It is the thing that makes so many of us feel alive.
This season, Liverpool have made me feel alive.
They have played in every match possible and put in an unbelievable effort at every turn. Each and every player has contributed to the cause, and those that are leaving us this summer can do so with their heads held high.
To take the Premier League title down to the final day after being 14 points behind while winning two domestic trophies and reaching a third Champions League final in five years is some achievement.
It has been some ride and Sunday's parade was the perfect way to cap a wonderful season. For all the animosity shown by the French authorities, every glaring lack of human decency and care for people's safety, Liverpool responded with harmony. Those that were given a horrible time were welcomed home with love.
A city painted in red and one final outpouring of pride to mark a group that went closer than any other English side ever has to winning the quadruple, which served us memories to last a lifetime along the way.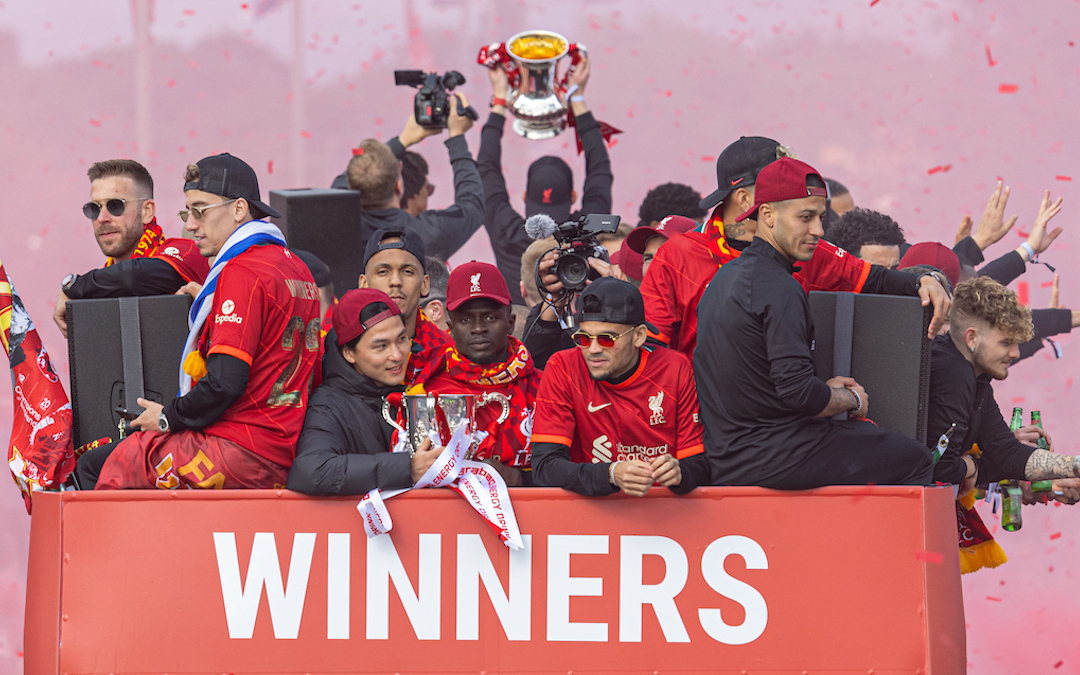 This is a team and a city that prides itself on community; it is a place that no matter where you are from, so many of us feel able to call home.
There is no dispute about the improvement this side have made on the pitch since the day Jurgen Klopp took over at Liverpool, but it is the renewed sense of togetherness that is perhaps his biggest success. He has turned doubters to believers and reinvigorated everyone associated with this football club. He has made us fall in love with football again.
His decision to hold Sunday's parade hit the nail on the head and was a day that showcased the unity and power of Liverpool. This is what it means to be a part of this club and I'm sure prospective summer signings will have been watching.
Make no mistake, this Liverpool squad will want to feel this again. This is a team that wants to win and just as he did in the aftermath of Kyiv, Klopp has vowed they will go again.
A collective group of players who have given us memories to last forever. The thrillseekers. The entertainers. The life of the party and then some. Come August, they will be flying out the traps to do it all again.
So farewell, 2021-22. It has been some ride, hasn't it? To all those who have read my columns this season, thank you.
Time for some rest and recuperation then we do this dance together again.
---
🗣Liverpool FC 2021-22: Season Review – Part One | #NewPodcast | #LFC

TAW's review of the 2021-22 season for Liverpool FC. @Knox_Harrington hosts @DamianKav and @MikeKearney1…

1️⃣Download our App
2️⃣Enjoy FREE tokens
3️⃣Listen

📱👉https://t.co/yTcwWTZN7t👈📱 pic.twitter.com/pe2NKC51Kv

— The Anfield Wrap (@TheAnfieldWrap) June 1, 2022
Recent Posts: