Some have seen the Luis Diaz signing as succession planning from Liverpool, but it could just be exactly what Sadio Mane needs…
WE all love a signing out of nowhere, don't we?
There was a time when Liverpool's transfer business would be all over the front pages before a move was even made. Every prospect was known, every angle covered. But just as The Reds have transformed on the field, they have learned their lessons off it.
Luis Diaz wasn't quite the 2022 version of Fabinho's arrival in 2018, in that there have been several links in the last few months and there is rarely smoke without fire. Yet the speed with which the transfer was brought ahead to January, leaving Tottenham in the lurch, emphasises the club's growth in the transfer window and his arrival would appear to be the next stage in the wider game of Liverpool's succession plan.
Over the course of recent transfer windows, the club has quietly gone about its business and rebuilt. They have done so with minimal fuss to such a degree some won't have even noticed, identifying players with the technical ability to fit Jurgen Klopp's philosophy who are on the cusp of their peak years but still young enough to develop further.
Ibrahima Konate, Harvey Elliott, Diogo Jota. All players who can not only make a difference now, but form part of the future.
In Luis Diaz, Liverpool have precisely that. It is hard to think of a time the club were blessed with such attacking riches and quality in depth as they are now. This is no longer a trio, or a fab-four but a five-pronged attack with added armour in the wings when needed. It is a forward line to be excited about. One to boast about wherever possible and one that must be enjoyed.
Yet another string to the bow who, at the age of 25, is already an accomplished player but one who can elevate his game to the next level just as so many others have under Klopp's tutelage. His arrival will not only bolster the arsenal but ensure greater competition for places, particularly for Sadio Mane whose future has emerged as a source of contention in the last few weeks.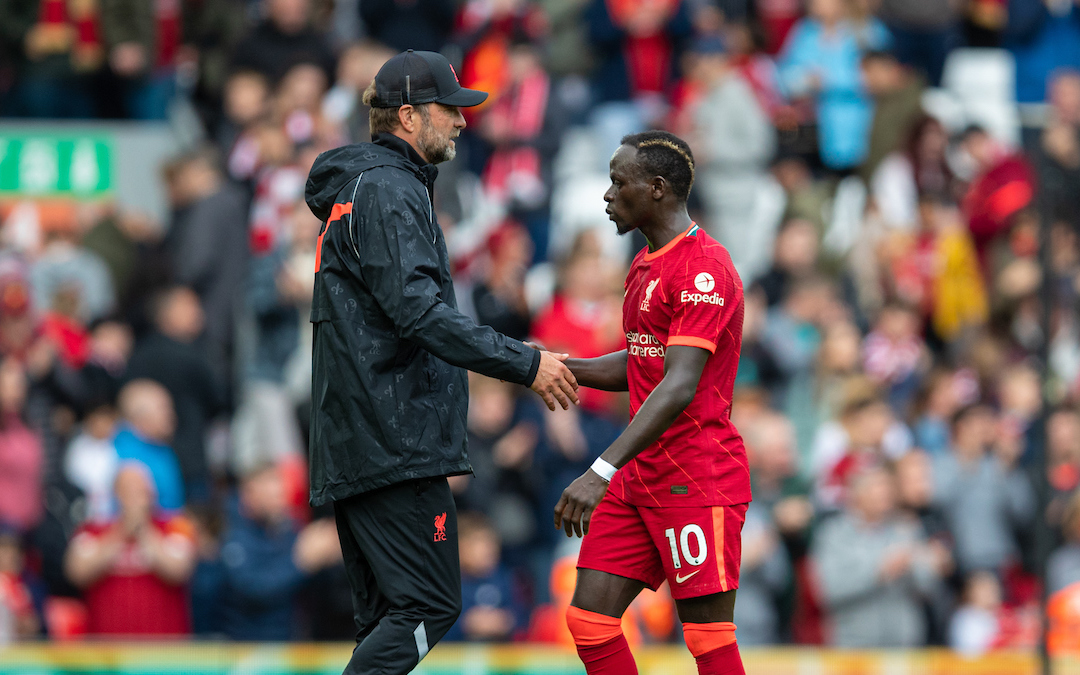 There is an emerging narrative that Mane's form has dropped off a cliff in recent years, and while his 2020-21 campaign was poor by his immeasurable standards, there were few in red that fared better. This season, however, his all-round performances have told a different story.
Even when he is not always at the very top of his game, he remains a handful and one of the best forwards in Europe. His return of 10 goals and one assist in 26 games is nothing to be sniffed at, and he continues to contribute in key moments.
As such, arguments that Mane is 'finished' are a disservice to what the 29-year-old has done, and continues to do, at Liverpool. He has scored 107 goals and registered 37 assists in 244 games for Liverpool. He is a Champions League, Premier League and Club World Cup winner and a player who, in many ways, epitomises the club's transformation over the last few years.
Perhaps it is due to the warped expectations that Mohamed Salah's form has caused, in terms of what a normal season looks like in terms of attacking output. More often than not though, it feels people forget just how world class Mane is in his own right.
He has been in inspired form during AFCON, scoring three goals, grabbing two assists and leading his country to the final and you can tell how much it means to him to get there. Composed in possession and tenacious out of it, the 29-year-old has emerged as one of the club's most trusted lieutenants over the years.
A player capable of the brilliant and the unexplainable. A sublime dribbler and a ruthless finisher. Our Sadio Mane. One of the very best in the business.
While Diaz would appear to be part of the club's long-term succession plan, in the short term it is a signing that can help bring the best out of the Senegal international. Indeed, it is exactly the kind of competition for places that the manager, and all of us are desperate for.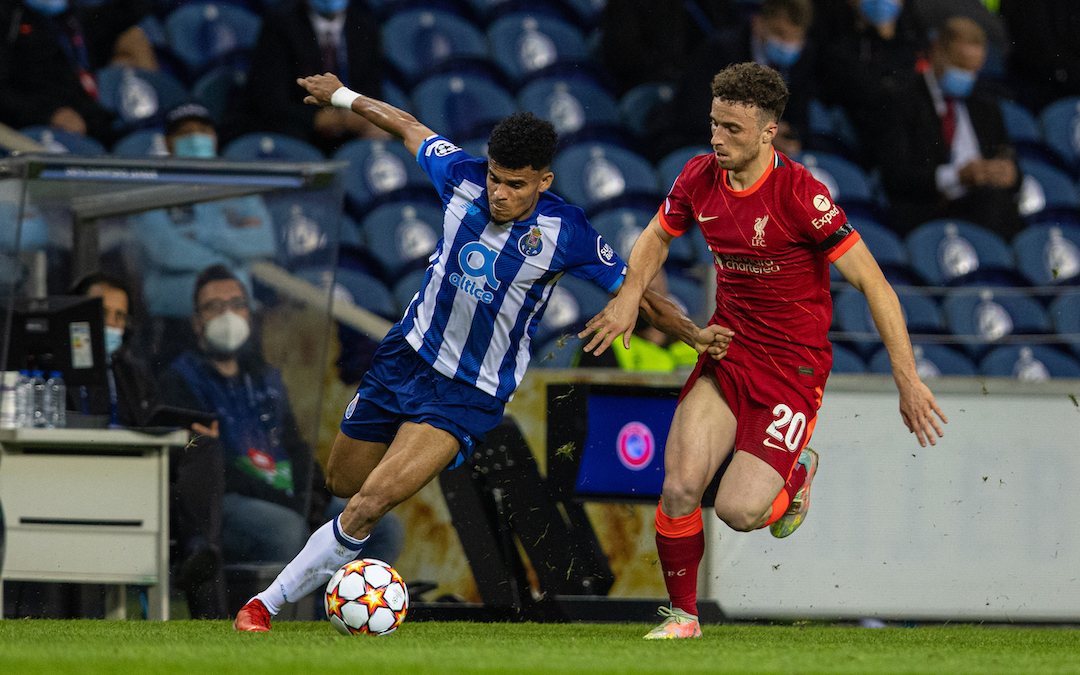 We have already seen the benefits with Andy Robertson and Kostas Tsimikas this season. So too with Jota, whose arrival has forced the entire front three to raise their games. Joel Matip, Konate, Joe Gomez are all fighting for one spot next to Virgil van Dijk and in every training session will be acutely aware there is someone hot on their tails ready to take their spot if they don't deliver.
That's what competition can provide and, with the greatest of respects to Takumi Minamino and Divock Origi, is what Liverpool have often lacked. Having a player breathing down your neck forces you to up your own game as well.
It is clear Liverpool's front three are in a period of transition. Mohamed Salah's contract remains the focus item but what that may mean for Mane and Firmino remains unknown. The sad reality is that there will come a time, sooner or later, when this front three are separated and the next generation take the helm.
Until then, they need to be enjoyed and appreciated at every turn.
We are all excited about Luis Diaz. That is the very nature of a new signing, and his would appear one that's a natural fit for this side. But appreciating his arrival doesn't have to come at Mane's cost. He deserves more respect — lord knows he has earned that.
One of the foundations of the Jurgen Klopp era, the 29-year-old's quality and contributions should not be forgotten just because there's a shiny new toy in town.
Who knows, maybe that shiny new toy may just force a few more memorable moments out of him yet.
---
Recent Posts: