With skewed perceptions around the chances Burnley created against Liverpool, is The Reds' defence playing with fire or doing its job?
IS there anything quite like the fume of football fans when the linesman fails to raise their flag for a clear and obvious offside?
Sometimes it is quite literally miles off. The striker might as well have left the pitch and got on the bus home. Cries of 'that will cause a serious injury one day,' ring round the ground as we share in our collective anger.
Well, that fume was felt a grand total of seven times against Burnley. And then the fume continued well into the night as replays on Match of the Day 2 failed to disclaim that the majority of chances Burnley had weren't actually legitimate chances at all. The reality was that, on a very wet, incredibly cold and ridiculously windy day at Turf Moor, we witnessed Liverpool's high defensive line in motion.
From those outside the Liverpool camp, the high line divides and so often takes the brunt of the blame when Liverpool concede. Take the 3-1 victory against Crystal Palace a few weeks back, when Alisson's heroics kept us in the game during a poor spell. "Shocking defending," said Jermaine Jenas on MOTD2. "Liverpool play such a high line. At times I feel they should have had it much more simple."
Granted, things could be more simple, but keeping it simple is not and never has been Jurgen Klopp's style. Instead, it's a risky business that relies on a lot of things working well. Firstly, it requires Virgil van Dijk to be having a good day in both a footballing and a leadership sense. He sets the line, leads by example, and is trusted to tell others where they need to be.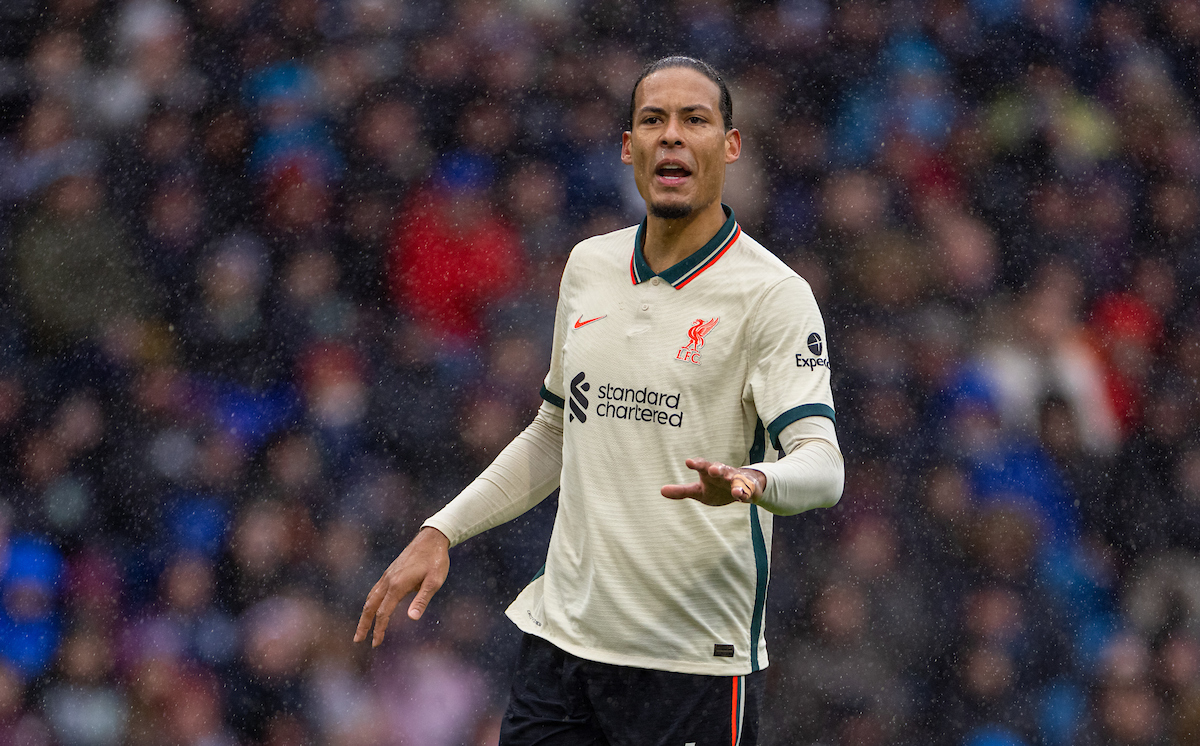 He bears the responsibility for fixing things if his teammates step out of place, needing to maintain awareness of both his own position and those around him. The solidity of his partnership with Joel Matip is vital within this, and allows the two full backs the agency to progress as attacking forces.
On the rare occasion that the ball does get in behind, the blame can usually be pinpointed further up the pitch. That's because the efficiency of our high line is only as good as the effectiveness of the press and defensive work off the ball. In order to protect the defence, the ball should be won back as high up the pitch as possible, and that starts with the attackers.
Then, the protective mechanisms in place need to be fit and firing. Fabinho is the best in the business at sitting in front of the defence and providing a shield to sweep up stray balls and cut out danger.
And if all else fails, enter Alisson Becker. He gets through many fixtures relatively unused and unscathed, but when he is called upon he is well capable of delivering a man of the match performance time and time again.
All of this takes a lot of work and doesn't allow for the players suffering from fatigue or niggling injuries. That's where squad depth and the ability to rotate comes in handy, two things we currently have very much on our side.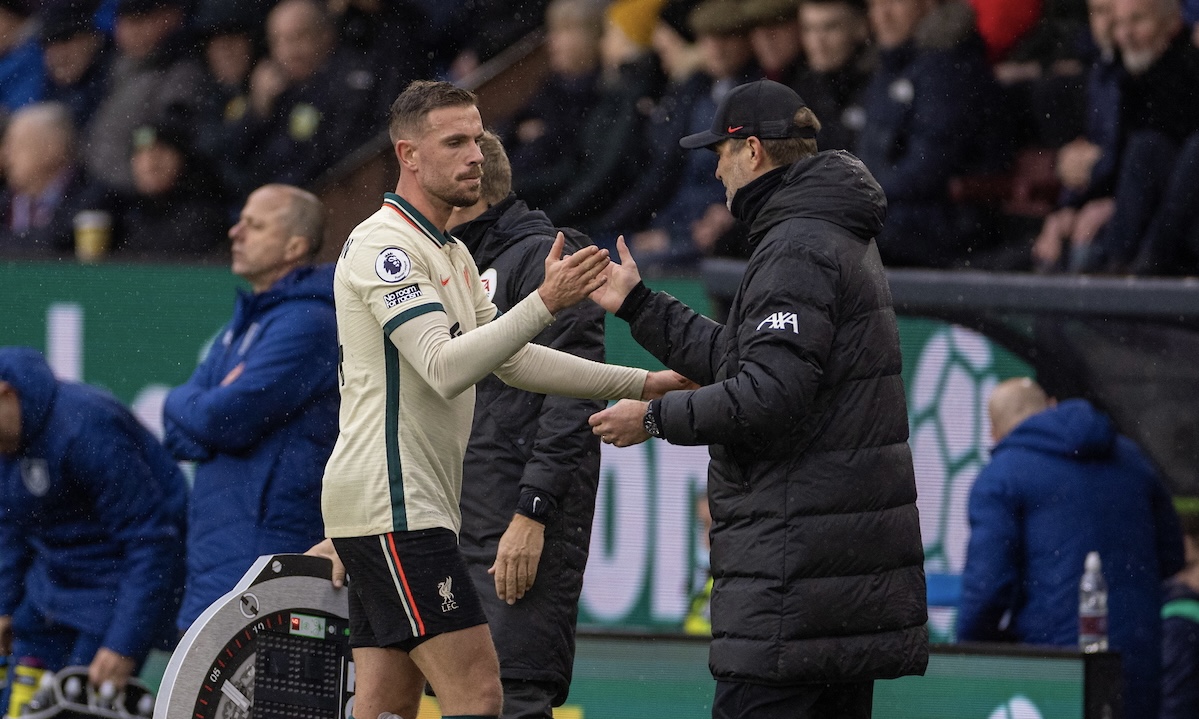 Of course, it's possible to pick out fixtures where it all went wrong, including the Real Madrid game last season. However, these things come together more often than not, resulting in Liverpool winning the ball back in the opposition third more than any other team in the Premier League. We have now caught the opposition offside 101 times in the Premier League, 40 more than Manchester City in second.
Micah Richards on MOTD2 said that if Liverpool gave themselves another five yards our problems could be eradicated. But the weekend's game showed exactly why we don't drop even a single yard further than we need to. Burnley have been offside a total of 45 times this season, averaging 2.38 per match. That rises to seven in both games against Liverpool.
This shouldn't be framed as something Burnley are doing wrong or as an outlier, but rather further evidence of what Liverpool are doing right. Sometimes that makes things look a lot more precarious than they are in reality, and it provided the opposition fans with a sense of false momentum as new signing Weghorst occasionally got in behind.
Rest assured, though, next time you're out of your seat at another late offside flag, that it's the system working exactly as it should.
And trust me, if you haven't seen it yet, Fabinho's facial expressions in the post-match interview make all of the fume worthwhile.
---
"The mentality was that they were going to fight for everything, there was almost no attempt from Liverpool to rise above (Burnley's style of play)."

🗣 The Review

1️⃣ Download our app
2️⃣ Enjoy FREE tokens
3️⃣ Listen to this Podcast

👉https://t.co/yTcwWTZN7t👈 pic.twitter.com/ZiMz2OvpXO

— The Anfield Wrap (@TheAnfieldWrap) February 14, 2022
Recent Posts: