Footballers live completely different lives to most, but they're still human beings and we should give new Liverpool signings time to settle…
IT'S important to remember that footballers are human beings like the rest of us.
A bit obvious I know, but this is often forgotten mainly because their lives differ so much from our own.
A while back there was a story of a new Manchester United signing who had to call in his club 'handler' one night when he was left alone in his brand-new luxury apartment. Was it because English wasn't his first language and he was struggling to find Netflix? No. Maybe he wasn't sure where the training ground was and didn't want to be late on his first day? No, it was neither of those things. It was something so mundane that it's easy to mock him for it. 
You see, the multi-million-pound player just couldn't get to grips with the tin opener.
He'd never opened a tin in his life. Why should he? He'd gone from being a talented schoolchild to academy graduate to first-team player and always with someone to look after him. The contents of any tin always came in a cooked format so he'd never been given the opportunity to do the basics for himself. Now the poor lad, stuck far away from home, was left with a twisted bit of metal and a bean lid or whatever, mottled by stabs and prods.
I can live with our lives being so different from the lads on the pitch. I'm an idiot at the best of times but I can handle a tin opener. Usually.
So, while they don't have the concerns and fears that most of us share, they do have some of their own. Mine are pretty standard. When is payday? Have I forgotten to do something important? Is anything on fire etc, but footballers still have to worry about things that are alien to us.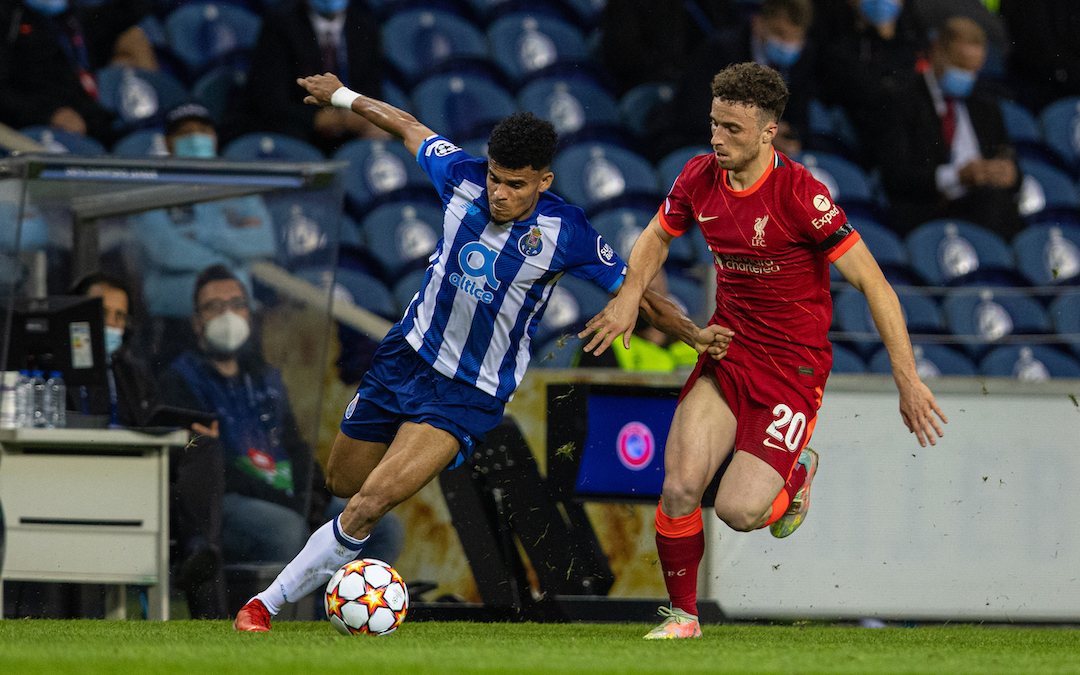 Are their families happy now they've moved halfway across the world to a city they've never visited? Why are they not playing in the first team every week? Does the boss like them? What the hell are Trent Alexander-Arnold and Curtis Jones saying? That sort of thing.
(I really hope that Trent and Curtis go extra Scouse in the dressing room — mumbling quickly to each other with staccato delivery punctuated with the odd 'lad'. I can picture Thiago and Taki frowning at each other as they speak, both denied the first idea of what they're on about due to a language known only to the two of them and possibly Martin Freeman.)
I'm fascinated by footballers. I've only met a few but it's always been while they've been too shy to answer (Philippe Coutinho), in a press conference (Sami Hyypia), telling me to 'get your fucking book out of my window' (Barry Venison) or while a van was steadily reversing into me in the Anfield car park (Craig Johnston). If you're reading, thanks Craig. Good job you saw it because I didn't.
But there's one question I've always wanted to ask a player at the top of their game and it's one they couldn't answer with any level of honesty to a journalist for obvious reasons.
'How injured are you?'
Surely, they all are to some extent. I don't mean proper injuries but rather regular tweaks and pains. I realise they get rest days, massages and the like but football is knackering. The sprints, turns, covering etc. must play hell with their joints and a lot of old injuries don't always heal.
Look at Michael Owen. His hamstring injury at Elland Road pretty much dogged him for the rest of his career. He was at his peak in 2001 — was practically unplayable, in fact — but his pace had eased up considerably by then and he had to rely on his guile. From that day in March 1999, he was always sore and wary of whether his legs were going to do as they were told.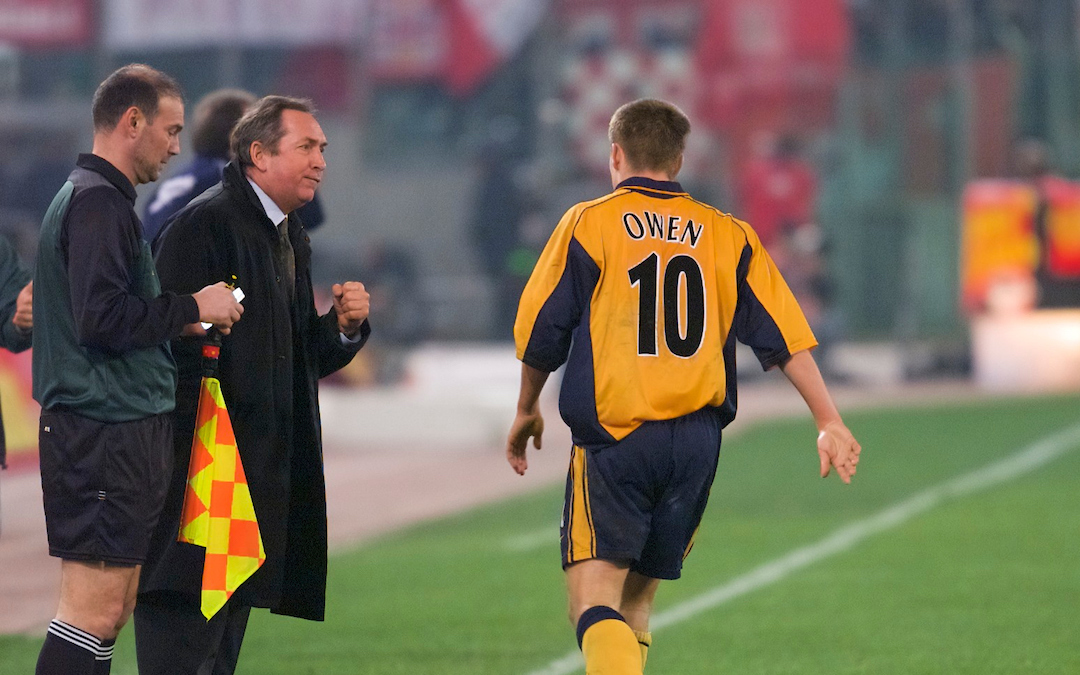 And that's just for standard injuries. Exhaustion plays a part too.
Anyone who was at Jamie Carragher's final game against QPR witnessed just how the years had caught up with him. He was great that day — we won, kept a clean sheet and he nearly scored from 30 yards — but he was stretching his calves and hamstrings at every opportunity.
The Kop sang 'four more years' at him in the hopes of extending both his career and influence and we could see him wince at the very idea. He was dead on his feet and I get the feeling he'd been like that for a while after games and training.
Of course, players have a good life but it can't be much fun being permanently knackered or carrying a knock. There can't be many players who are absolutely fine all of the time. Imagine being worn out at training during the Christmas schedule and knowing you've got to mark Mo Salah on Saturday with the world watching. They might not worry about an incoming gas bill or counting the days till payday, but that's the sort of thing that can unnerve most people.
Why can't they say that to a journalist? It's obvious. We'd be straight on their backs if they did. What right have you got to be tired? You've got a sore knee on £80,000 a week? Really? 
There was uproar when Brendan Rodgers sent Raheem Sterling on holiday halfway through the 2014-15 season. He could have been playing against Wimbledon in the FA Cup but was found in Jamaica with his feet up. It wasn't a show of favouritism from his manager or anything like that. He was just knackered.
Many people were furious about that. Maybe because goals had become an issue and at least he could weigh in with a few. Only he and Steven Gerrard reached double figures that season.
It's worth remembering this because people will always have their favourites and their least favourite players and sometimes it's weird to see the manager hug someone you've been frowning at for a while. Maybe that's because he knows of their issues and insecurities along with the rampant expectation of the fans. Football isn't easy. It should be but it never is.
We had another new lad join at the weekend and the anticipation to see him play in our shirt is crazy. He's still young, untried in the Premier League and joins a squad where no one comes from his country.
Of course, he'll be delighted to be here, but I hope we give him time. We love our heroes here but we're also quick to blame others when things don't run too smoothly at first. This is a huge step for Luis Diaz and there's no way of saying if he'll be like Mo Salah or Robbie Keane.
It might take a while for him to adapt and settle in. I'll always remember Takumi Minamino standing on the edge of the squad when Jordan Henderson lifted the league trophy on The Kop. He was part of that group and deserved to be part of the celebration but he looked a bit lost. Jordan made sure he was there in the centre of everything along with the others.
I'm sure Luis will be alright and his ability isn't in doubt, but it's not always about that. Let's just be patient if he isn't.
I hope he can work a tin opener, though. Surely that's not much to ask for.
---
"No doubt Liverpool have got themselves a hell of a player in Díaz. A player who can carry the ball at pace. Everyone's on the same page here, everyone's delighted with it."

🎙 Liverpool's Transfer Deadline Day: The Anfield Wrap

Listen for FREE 👉 https://t.co/VVpXejBq4G pic.twitter.com/pqT9mX1c2h

— The Anfield Wrap (@TheAnfieldWrap) January 31, 2022
Recent Posts: