Liverpool's entertaining football has brought them mixed results so far this season, but could a midfield rethink bring calm to the chaos?
AH, January.
The month of long days, cold nights and no drinking. You can probably tell I'm not the biggest fan.
From a Liverpool perspective, January brings its own challenges. It is a month filled with questions and one where the outcome of the season will invariably hang on the solutions.
Naturally, the biggest issue at the moment is how the side can cope without Mo Salah, Sadio Mane and Naby Keita during the African Cup of Nations, but it's far from the only puzzle Klopp has to solve.
In 2019-20, the Champions League and Premier League winning versions of this Liverpool side were masters at churning out mundane 1-0 wins. It was a campaign built on ruthless efficiency. No need for the fun and games, just get the three points by whatever means and move on.
This season is, in many ways, the total opposite. Liverpool are so often involved in the thrilling contests. They are a magnet of chaos instead of calm. The masters of the fast and furious. Creators of chaos and lovers of the frenetic. A great watch for the neutral.
But you and I are not neutrals, are we? We want Liverpool to get as many points – all the points – possible. I don't mind if it's a screamer from Salah or a deflection off Virgil van Dijk's arse, any means will do.
Ultimately, the hard line is that the Liverpool of this season have dropped points that the 2019-20 side wouldn't. They have failed to learn their lessons and dropped too many points from winning positions. Brentford, Brighton, City, Spurs and Chelsea were all games that showed chinks in the armour that have enabled Pep Guardiola's side to get ahead.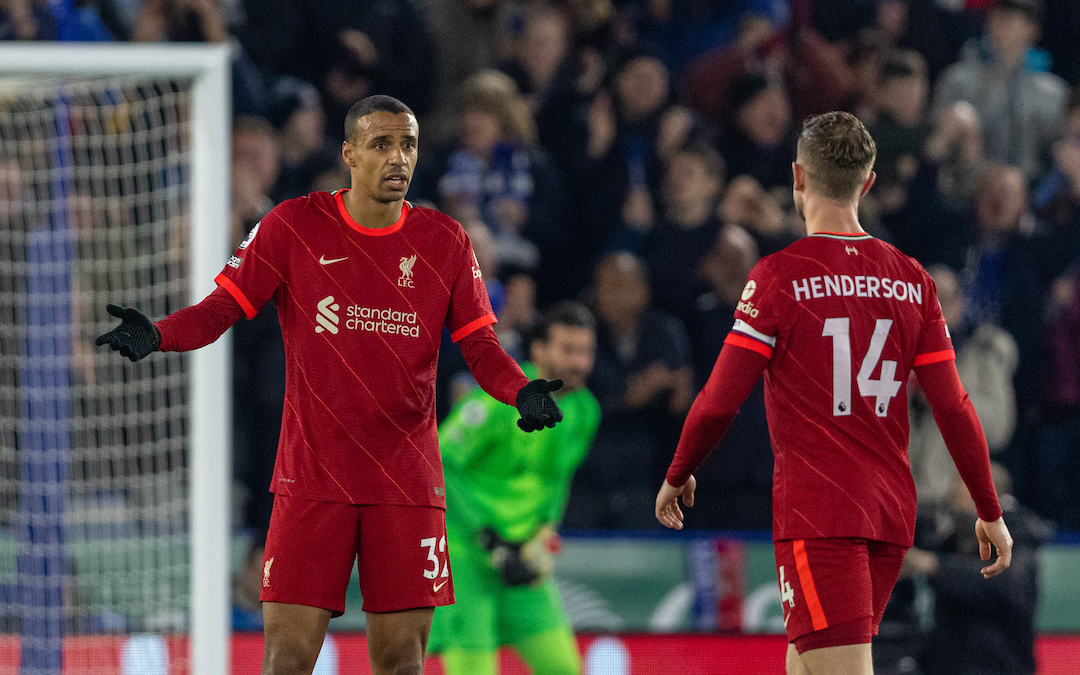 The excitement has been too much, and the absence of control too great. It comes down to game management, and Liverpool by and large haven't been very good at it. There are times when there is a need to attack, but others that call for consolidation.
Manchester City are one of the best sides in Europe at 2-0 because of their ability to retain possession, nullifying the opposition with death by passing. This season Liverpool are lacking a little bit of that.
Klopp and Liverpool will want the calm. They need the calm. Winning titles requires a bit of the boring stuff and, in 2019-20, The Reds were the masters of it. This season has been a saunter into the chaos, and they would do well to return to old habits.
Doing so will require a rethink and the midfield would appear a good place to start. In many ways, it is the area of the pitch that has best defined the freneticism Liverpool have been shrouded in in recent weeks.
Against Chelsea, they were bypassed. They were bossed and bullied instead of being the bullies themselves and generally struggled to gain a foothold. At Tottenham, their midfield ran through ours. At Leicester we lost the battle.
There are mitigating circumstances to consider of course, but the midfield struggles have been a key part of the dropped points this season.
We have longed to see a midfield trio of Jordan Henderson, Fabinho and Thiago Alcantara consistently and the absence of the latter has been a big miss. In him, The Reds possess a player who can trouble defences from deep, pick a pass and unlock the door. It's why many believe Naby Keita should play when Thiago can't.
He is gifted and highly influential, but he hasn't been on the pitch nearly enough for Liverpool. It is one of the reasons that made Gini Wijnaldum so important, in that he gave something to the side which no one else could.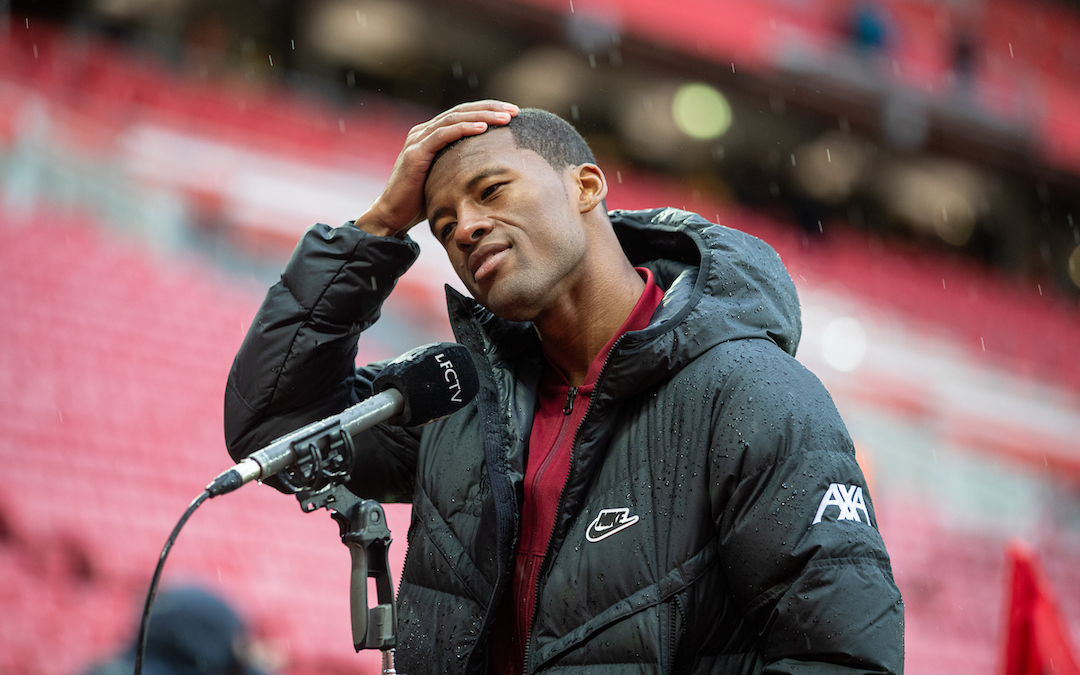 His availability has been a monumental miss, but so has the sense of calm that his game brings. The balance and the structure that comes from his positional awareness. The tracking back and blocking off of the passing lanes. The sense of control and ability to recycle possession. There's no denying we've missed that this season and Klopp must now find the means to move on.
One player who could return to the fold is Curtis Jones.
It's been a campaign defined by setbacks so far but the 20-year-old has an innate desire to get on the ball and make things happen for his side, and there is an unpredictability to him in that he can run at defenders, has a propensity to shoot from range and can pick a pass, all of which gives Liverpool an extra edge.
Critically, he shows diligence and composure in his defensive duties and a willingness to do the dirty work for his teammates, making him a much more well-rounded player. As such, he could prove to be the perfect solution to the midfield conundrum in the coming weeks.
So far this season Liverpool have found themselves immersed in the chaos instead of calm. It is a different side from 2019-20, but one that will do well to remember its old ways and doing so may hinge on a midfield rethink.
Any and every midfield selection Klopp picks will be frowned upon. There's no perfect model available nor a universal acceptance over what he should do next. But he will be more aware than anyone that it's a puzzle he needs to solve in the coming weeks if Liverpool are to stay in the hunt.
There's method to the madness, they say. Some slow dances would be nice too, though.
---
"I really like the look of Tchouaméni at Monaco. He has a really similar profile to Fabinho in terms of his output before he signed for the Reds."

🗣LFC To Look For Midfield Reinforcements?: The Gutter | #LFC

Listen👉https://t.co/h13gv2R17n
Subscribe👉https://t.co/oaOWcUzrlr pic.twitter.com/jpDMx7F0xV

— The Anfield Wrap (@TheAnfieldWrap) January 6, 2022
Recent Posts: